Experiential Events

HEADSHOT DAY | David Sutherland, Suite 401
October 10, By Appointment Only • Cost: $125 per session
Regardless of how famous you are or plan to be, you're a professional and your headshot should reflect that. This means your Facebook profile pic just won't do, nor with that "headshot" that you're still using that was taking five, 10 or more years ago. That's why we at Business of Home are offering headshot sessions. The package includes a 15-minute session with a professional portrait photographer, a selection of proofs and one retouched image, delivered to you as both a high-resolution image file and web-ready version.
Reservations required: bohheadshotdayfall2018.eventbrite.com
…
---
John Rosselli & Associates, Suite 1800 | October 10, Starting at 11:00 AM
Come one, come all, for an afternoon at the John Rosselli & Associates Festival of Fabrics. Step right up for presentations and demonstrations. Immerse yourself in textiles of all colors, textures, and sizes. Feast your eyes on sweet treats galore while you explore on the 18th floor.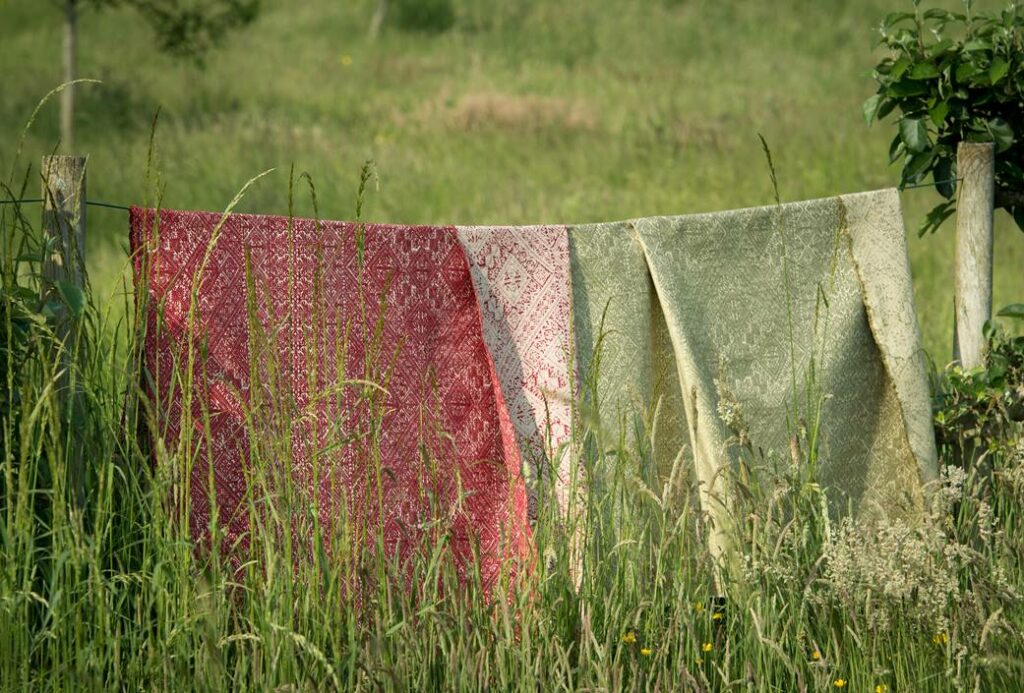 …
---
de Le Cuona, Suite 914 | October 10, 11:00 AM
Introducing Wanderlust by de Le Cuona. This Fall Market's theme is all about luxury, and there is no better place to experience this than at de Le Cuona. For the past 25 years, the company has prided itself on producing the finest fabrics woven by the best weavers in the world. At 11 am on October 10, join the de Le Cuona team as they introduce the new Wanderlust collection, which celebrates the incredible places that have inspired Bernie de Le Cuona's work and the countries where she sources the most luxurious natural fibers imaginable.
…
---
Vaughan Designs, Suite 1511 | October 10, 11:00AM – 12:00PM, 2:00PM – 3:00PM
Meet and greet co-creator of Vaughan's new Tribal Collection, Emma Vaughan at 11:00 AM to 12:00 PM and 2:00 PM to 3:00 PM on October 10. Based on travels around the globe, Lucy Vaughan, owner and Creative Director of Vaughan Designs, has collaborated with her daughter Emma to form The Tribal Collection. Focused on an array of vibrant lampshades, exquisitely embroidered cushions, and unusual upholstered chairs, celebrate the craftsmanship and culture of the unique limited edition textiles they have sourced and developed across the continents.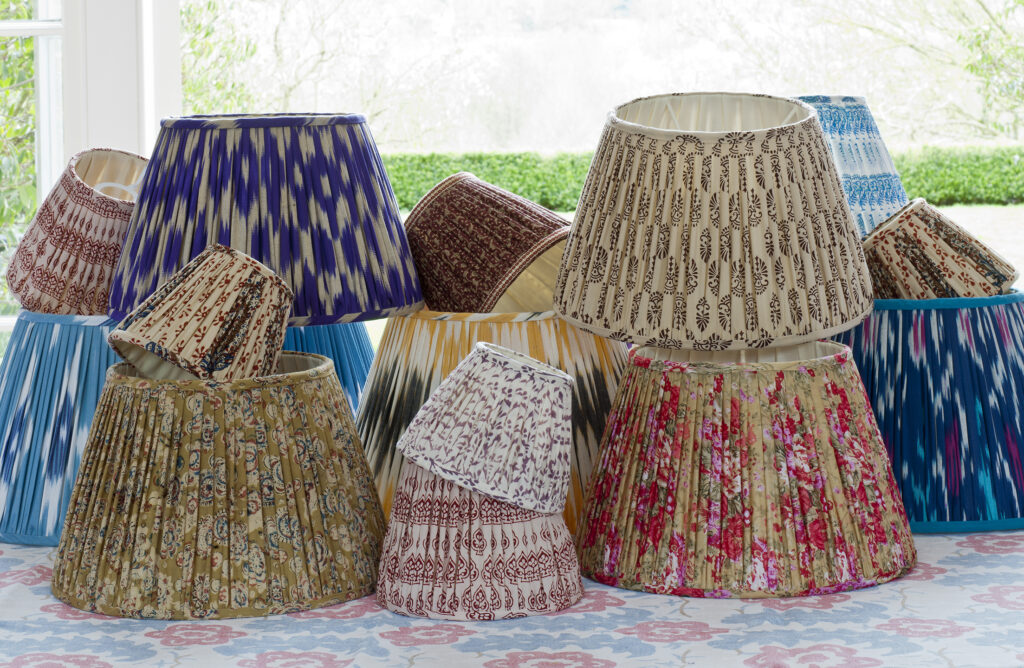 …
---
Stark, Suite 1102 | October 10, 11:00 AM and 2:00 PM
Sapphire Volume 3 Launch Party with Special Guest Presentations at 11am and 2pm. Shop the latest collections and mingle with experts from STARK.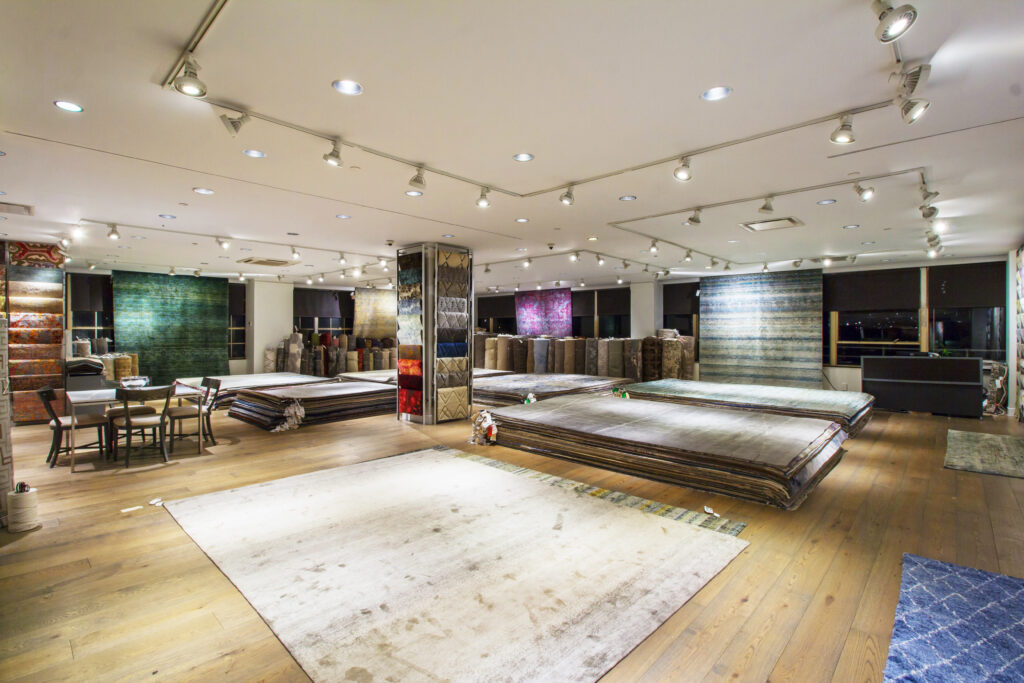 …
---
Romo, Suite 808 | October 10, 11:00 AM and 2:00 PM
Step into a world bursting with wondrous creatures and scenes from faraway places with Villa Nova's first children's focused collection, Picturebook, Romo will host an all-day preview with exclusive presentations by Felicity Mould, Director-Creative Marketing and Hayleigh McAfee, Villa Nova's brand Manager at 11am and 2pm, RSVP only during those times.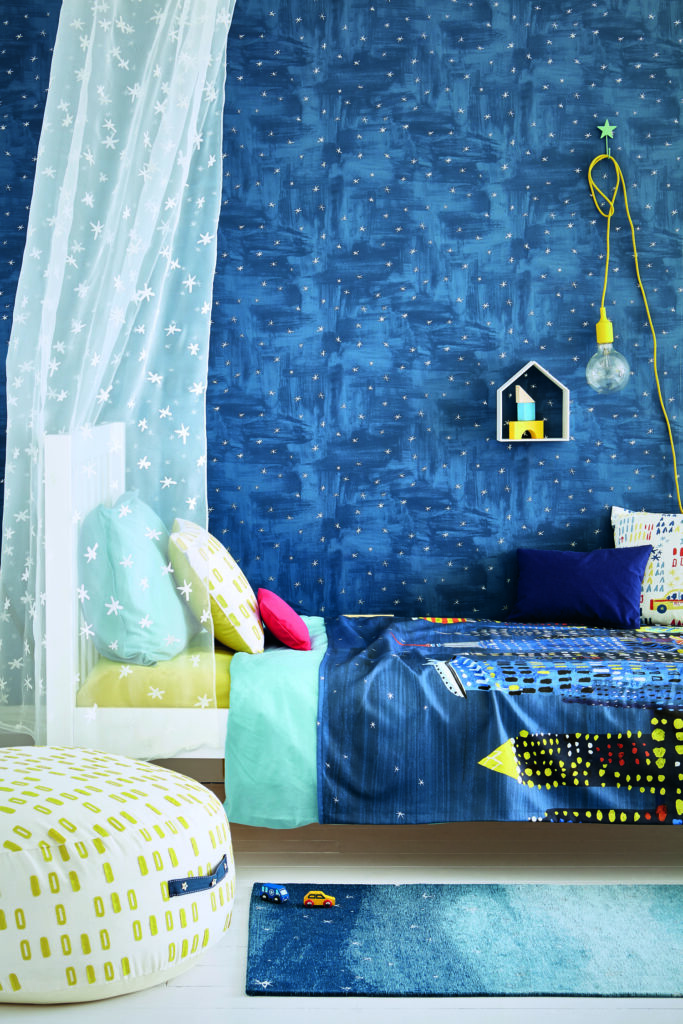 …
---
Knoll Luxe, Suite 1702 | October 10, 1:00 PM to 3:00 PM
KnollTextiles Creative Director, Dorothy Cosonas will present a preview of new Knoll Luxe upholstery and drapery designed for the 10-year anniversary of the collection. Knoll Luxe is an exploration of material, construction, embellishment techniques and color with fashion driven textiles woven in natural yarns such as, cotton, linen and wool.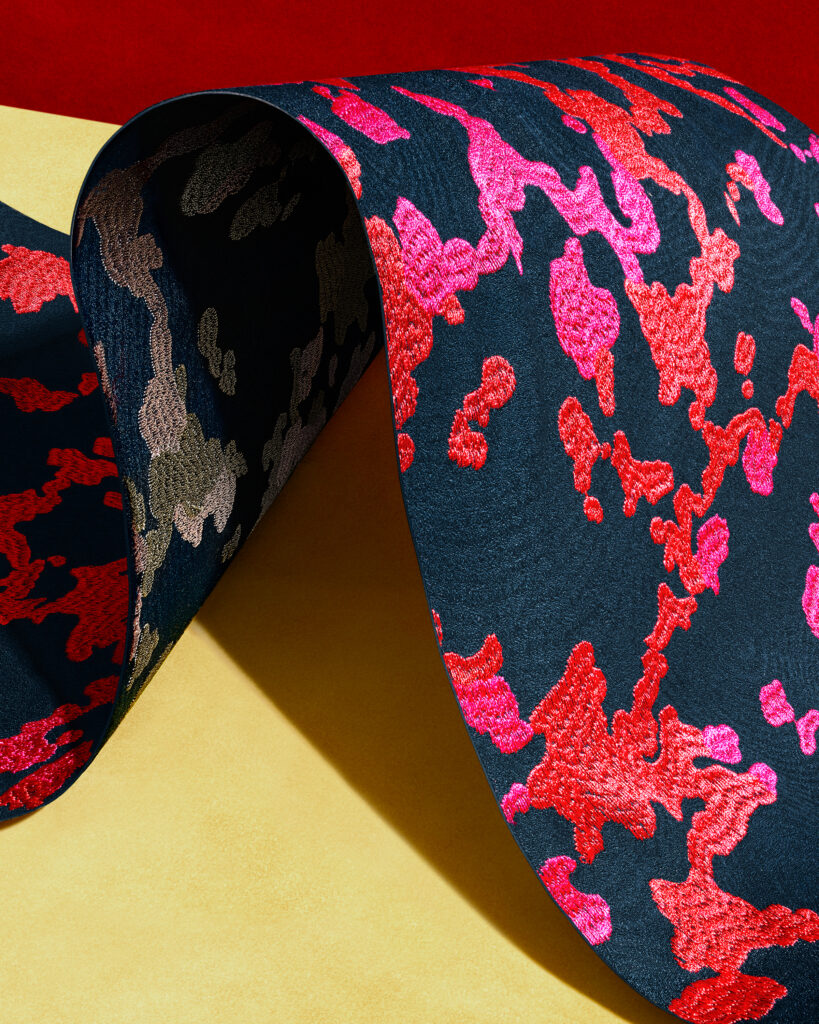 …
---
A. Rudin, Suite 1201 | October 10, 5:00 PM
Please join us for a Champagne Toast celebrating Tracy Hiner of Black Crow Studios Wednesday, October 10th 2018 at 5:00 pm. Black Crow Studios is the creative vision of Tracy Hiner, an artist, innovator, and rebel to the core. Breaking rules and pushing boundaries, Black Crow Studios invites you join in on the rebellion, by working with each client to create a completely unique and custom, art-driven wall covering conceived as a bespoke and bold expression.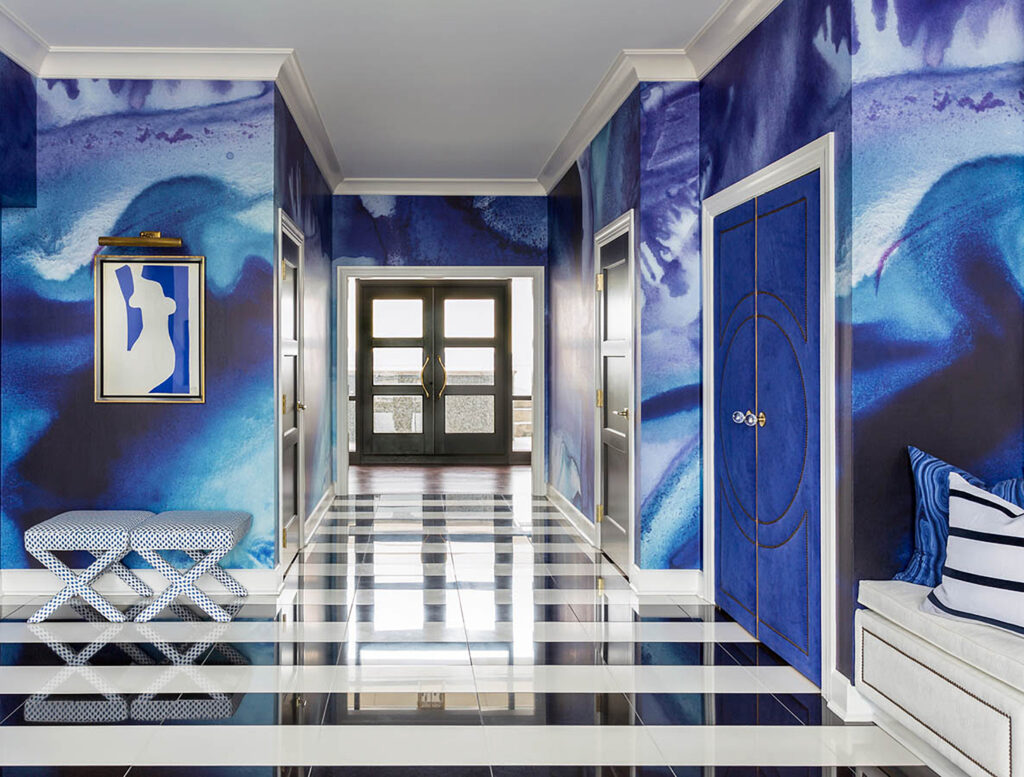 …
---
Maya Romanoff, Suite 922 | October 10 & 11, All Day
Maya Romanoff invites Fall Market attendees to a one-of-a-kind MAYA experience. The introduction of our Bedazzled Flexible Glass Bead wallcoverings revolutionized the design industry, and visitors to our showroom (suite 922) will experience the hands-on process of creating this beautiful signature product for themselves.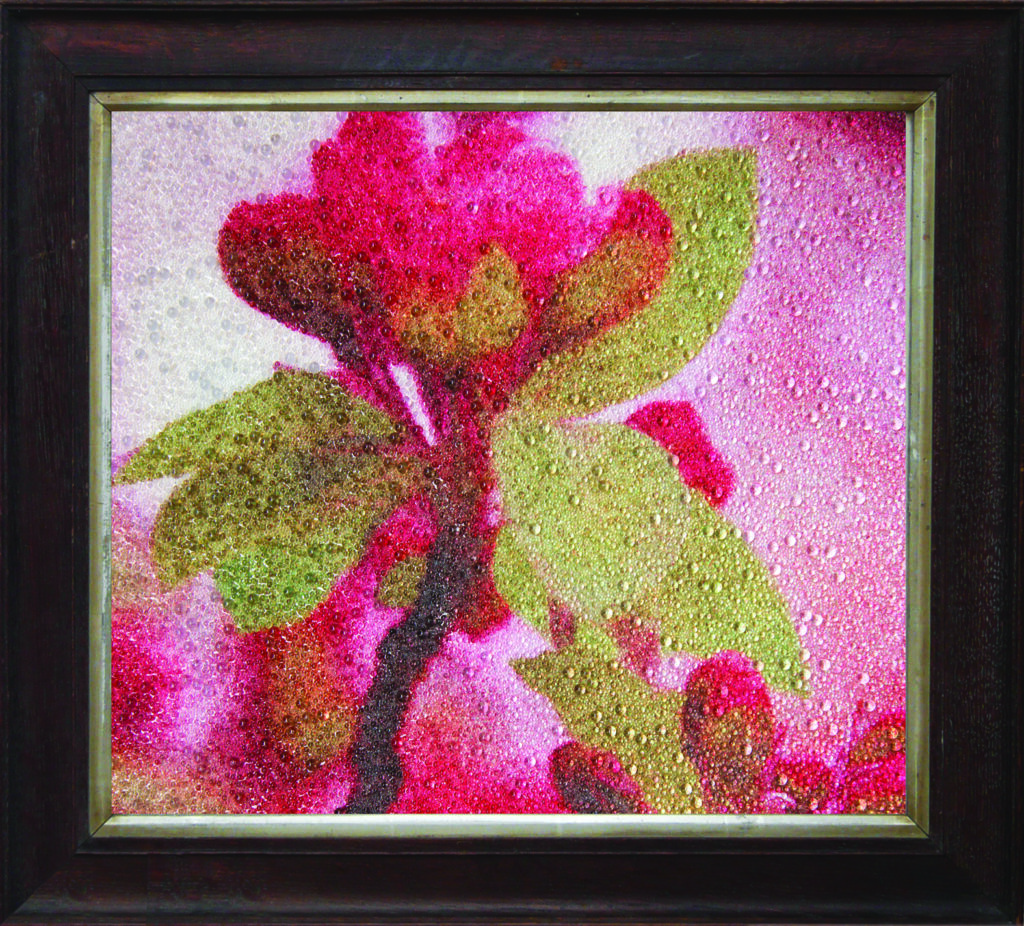 …
---
Multi-Showroom Event, 18th Floor | October 10, 10 AM to 4 PM
Visit the showrooms of the 18th floor's "West Wing" for a raffle of beautiful designer products from their newest collections including pillows, plates, and premium pricing from Studio Zen on your next order. Bring your business card and stop by each showroom to see the prizes, enter, and win! Christopher Spitzmiller, Designtex, Liora Manné, Savel, and Studio Zen look forward to seeing you, and wish you luck! #topfloor #luckydraw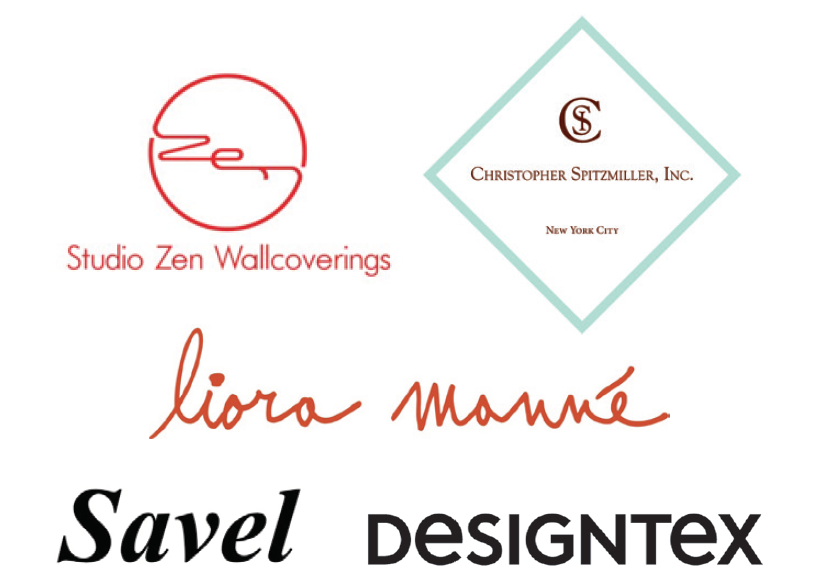 ---
Rug Art International, Suite 1518 | October 10 & 11, All Day
Come on down during both days of DDB Fall Market to play THE RUG GAME! Designer contestants can try their luck at winning some wonderful Rug Art prizes. Choose your favorite rug from a curated collection of designs, including Hello Gorgeous, Posh, and Omni for your chance to win a grand prize. Everyone's a winner!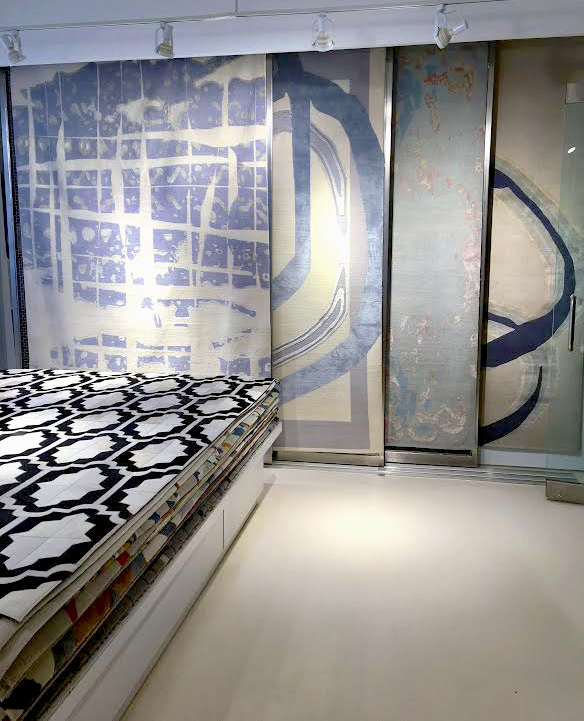 …
---
Ressource, Suite 1521 | October 10 & 11, All Day
Ressource previews the new Color Collection of Maison Sarah Lavoine inspired by New York. On October 10 and 11, enjoy a Meet-and-Greet and book signing with Sarah and in-showroom Fresco Mural Painting by Martin Leguet, using Sarah's new vibrant hues and color trends that promise to inspire and awaken creativity, including her furniture collection and more…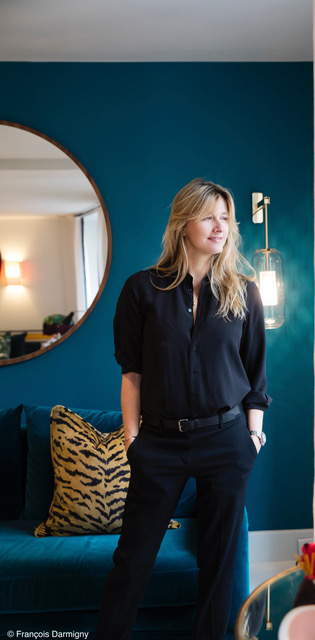 …
---
Vondom, Suite 1532 | October 11, All Day
Throughout the day on October 11, experience an introduction to Rotational and Injection Molded high-end outdoor furnishings. The benefits of using Polyethylene, Poly Carbonate and Poly Propelene as materials of construction for contract furniture and a general education on the background of the VONDOM brand.

…