Open Houses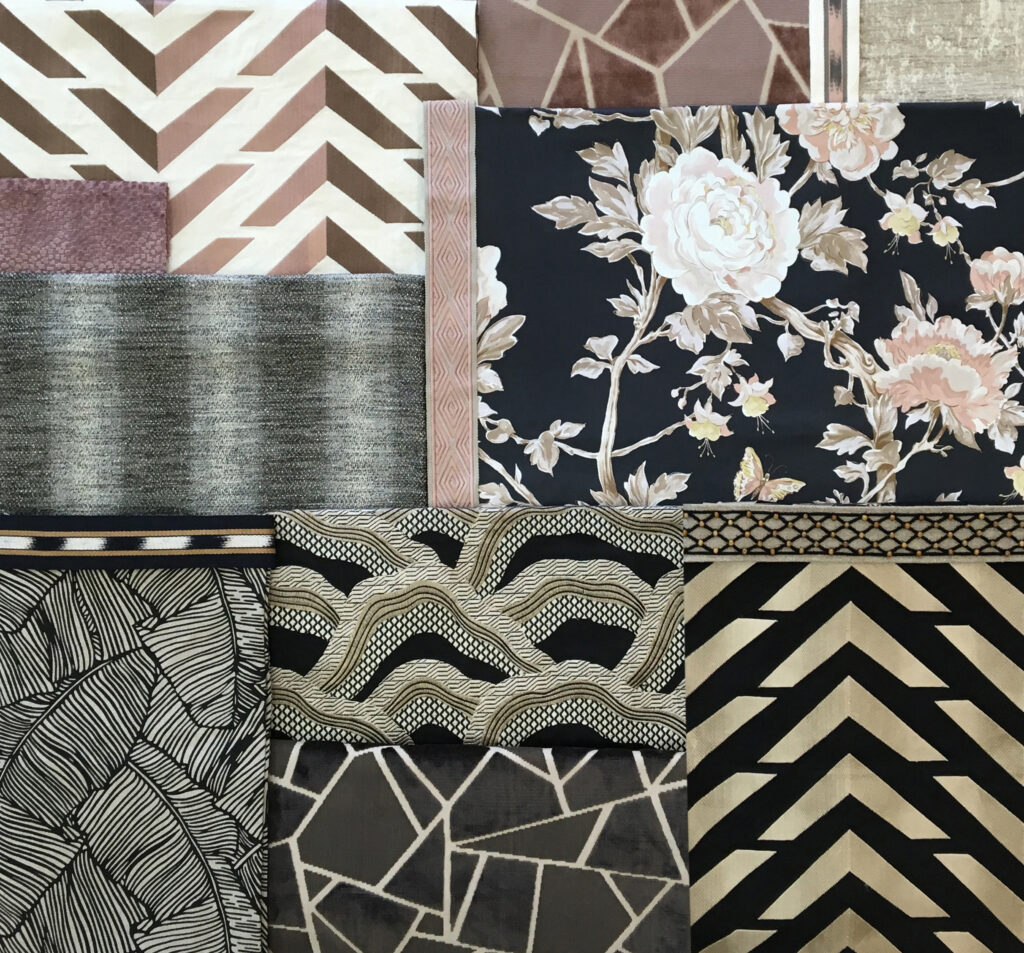 Brunschwig & Fils, Suite 234
Visit the new Brunschwig & Fils showroom in Suite 232 to explore a modern and sophisticated collection of exclusive fabrics and trimmings in collaboration with renowned Montreal design house Les Ensembliers. Eclectic in style, but true to the iconic Brunschwig heritage, the Les Ensembliers Collection offers an unexpected range of traditional and contemporary designs with a modern attitude and fashionable flair.
---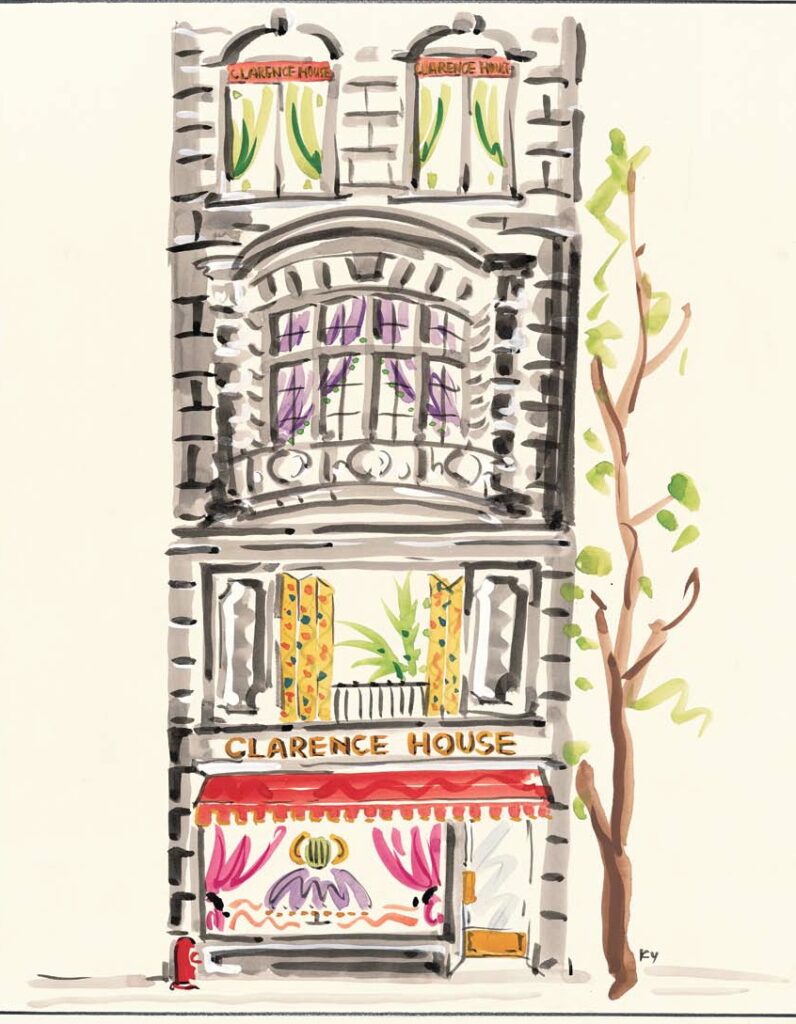 Clarence House, Suite 205
Clarence House would like to invite everyone to visit their showroom for D&D Fall 2017 Market on October 11, 2017, Suite 205, to see their newest Fall 2017 collection, and to welcome the Nancy Corzine Fabric & Furniture Collections as well!
---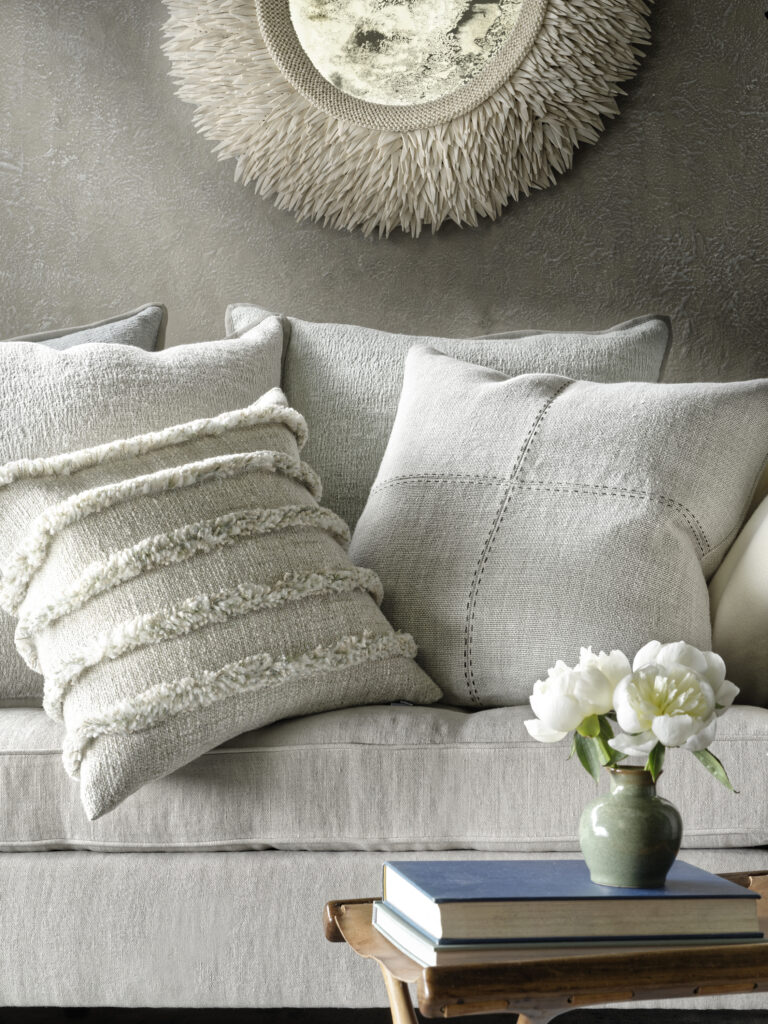 de Le Cuona, Suite 914
Stop by de Le Cuona to view two new introductions. ETHEREAL / ELEMENTS is a capsule collection inspired by natural elements: water, air and earth. A limited edition collection of luxury cushions embellished with decorative fringing, metal embroidery, leather buckles, pintucks and contrast stitch detail will also be on display.
---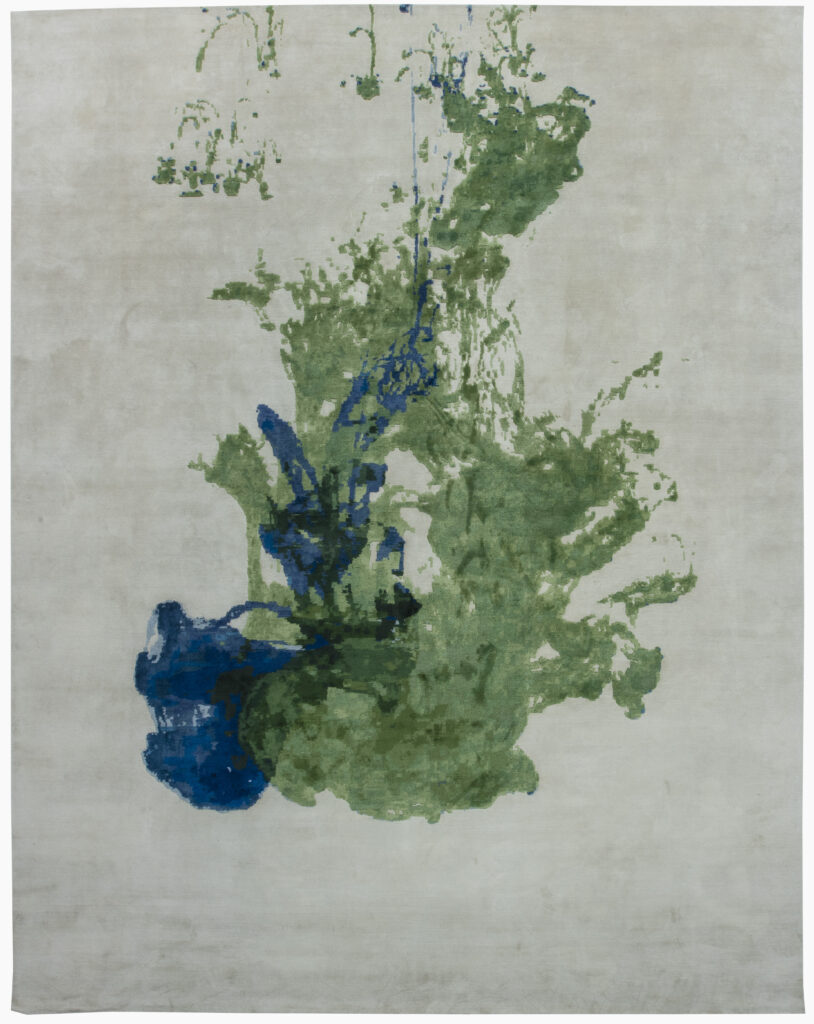 Doris Leslie Blau, Suite 625
Stop into DLB for a glass of cheer and to view our latest contemporary rug designs.
---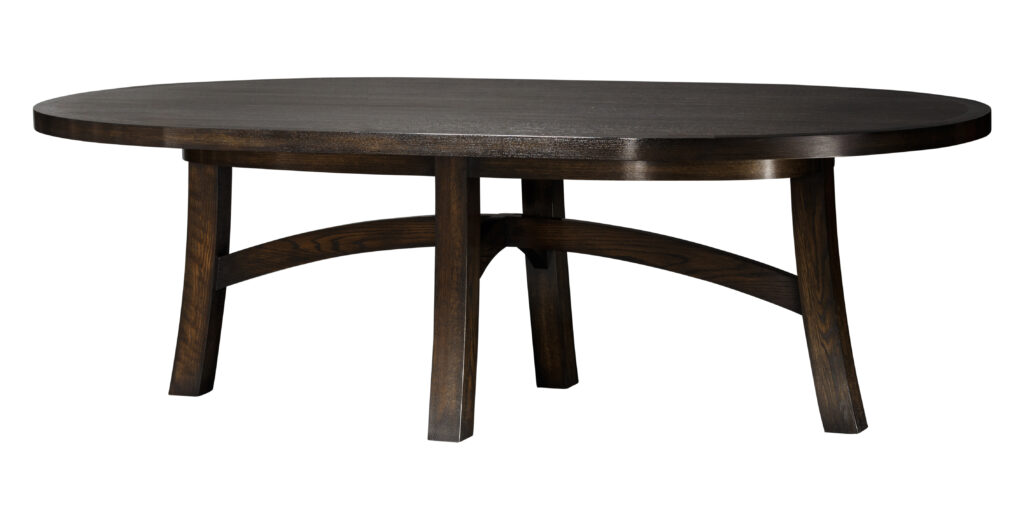 John Rosselli & Associates, Suite 1800
We are delighted to present our newest manufacturers Schulyer Samperton Textiles & Jane Shelton along with the latest collections from Carolina Irving Textiles, Lisa Fine Textiles, Peter Dunham, Raoul, Keith Fritz, David Iatesta, O' Henry House, and Justin Van Breda. Stop by our showroom to discover the latest in luxury design.
---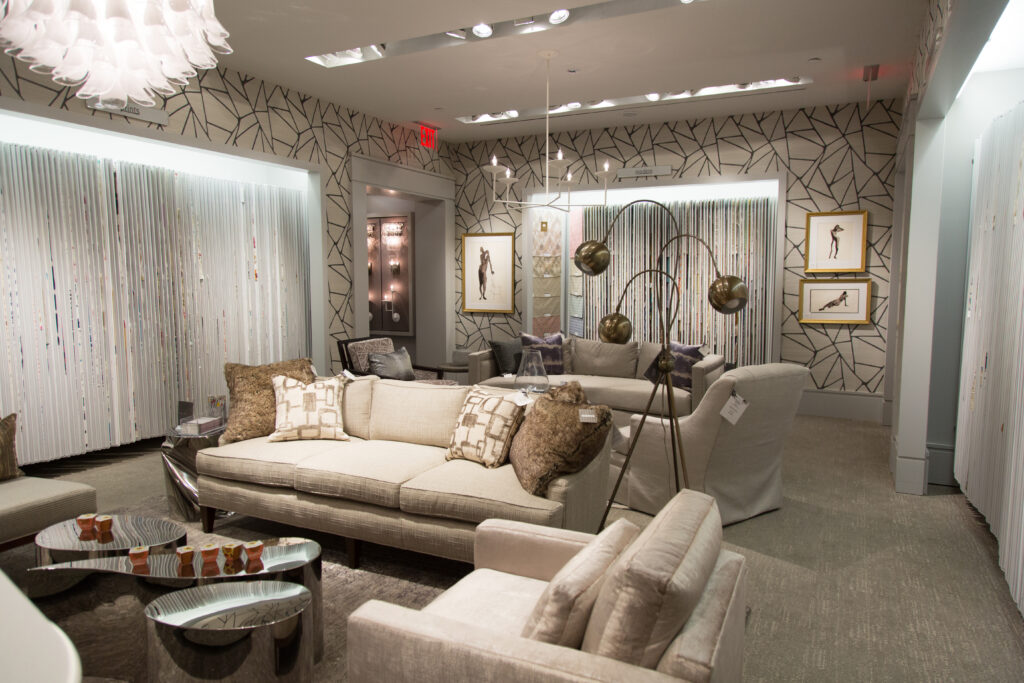 Kravet, Suite 1202
Stop by Kravet's brand new showroom and explore the latest collections and offerings out this Fall. With a focus on storytelling, the showroom is innovative in approach and design. Browse each of Kravet's bite-sized vignettes in the sprawling space, catered directly to clients to ensure an easy shopping experience.
---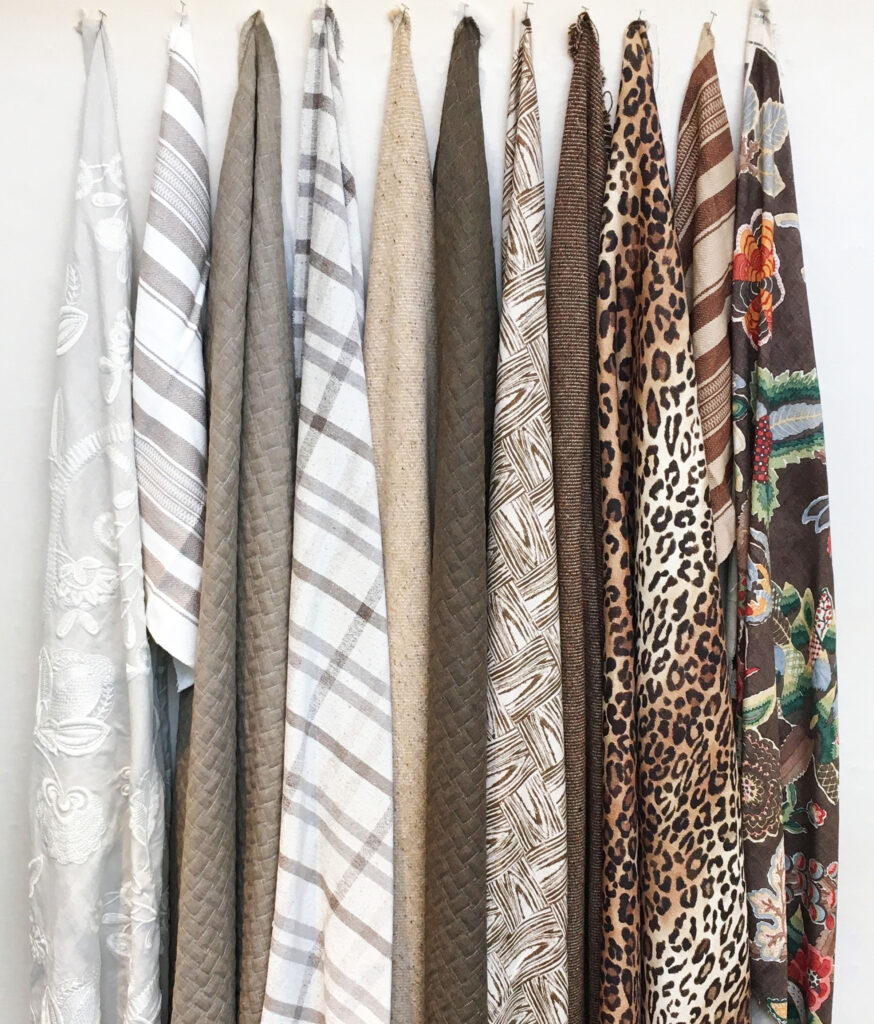 Lee Jofa, Suite 234
Explore the latest offerings from Lee Jofa in Suite 234, featuring the newest fabric and wallcovering collection, Lodge II. A follow up to Lee Jofa's popular Lodge collection, Lodge II continues its story of a scenic country woodland getaway with luxurious textured wool, lush chenille and rustic embroideries, complemented by stylish wallcovering.
---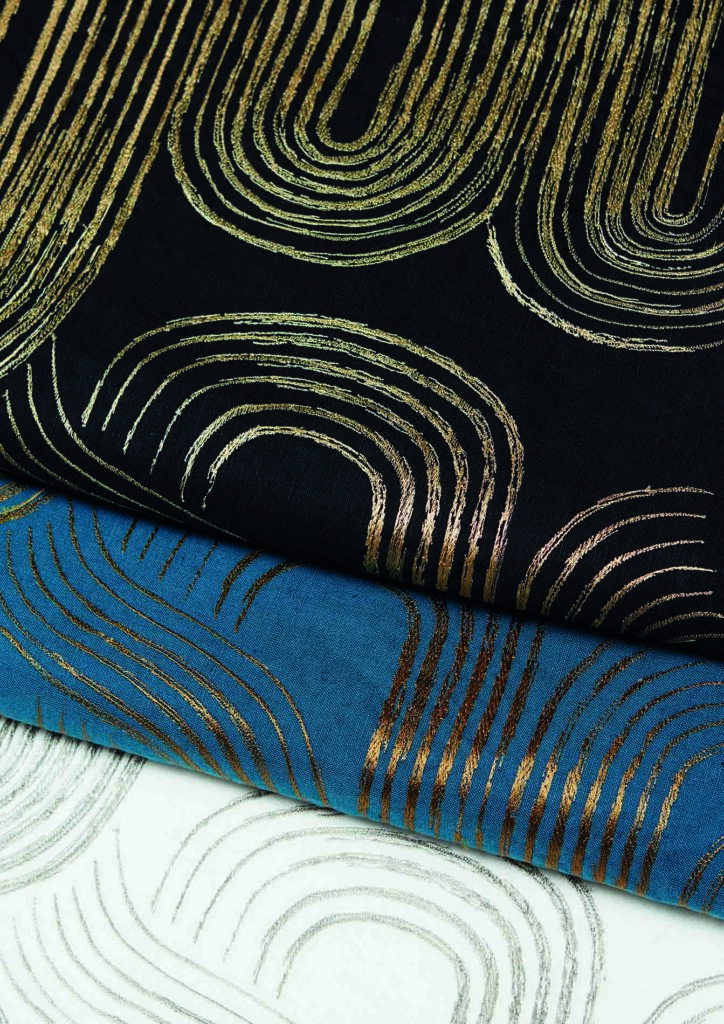 Nobilis, Suite 508
Please stop in for light refreshments at Nobilis, Suite 508. Explore the new Fall fabrics and wallcoverings from Paris including "Kanji" which was one of Veranda's top picks for Maison et Objet 2017. Available in 3 dramatic colorways.
---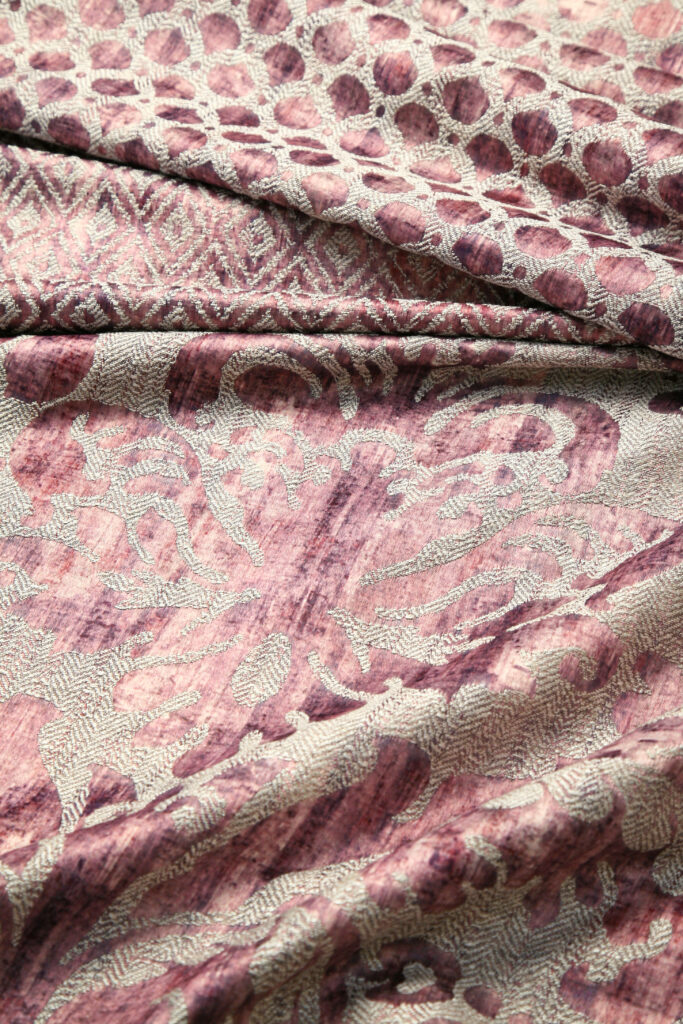 Pindler, Suite 1536
Stop by the Pindler Showroom to view its latest Exclusive Collections, which include Pendleton by Sunbrella, Hearst Castle additions and several New Global inspired collections with vibrant color and texture. Refreshments will be served.
---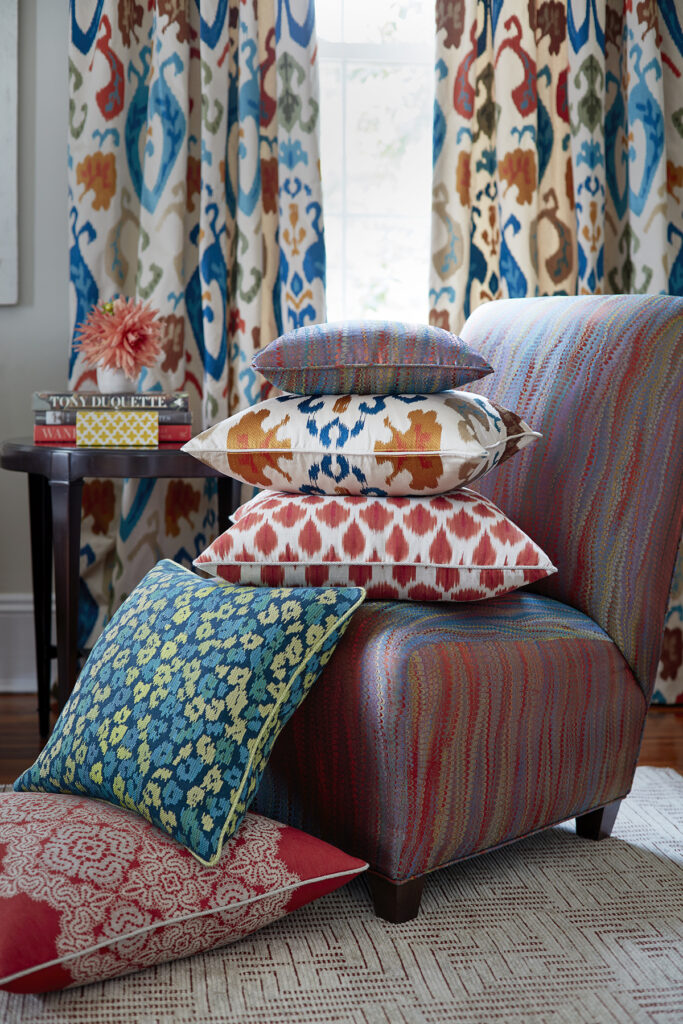 Scalamandré, Suite 1002
Scalamandré will feature during their open house a showing of their latest collection, La Bohème, a richly layered, exotic collection of textiles and trimmings that are gathered from around the globe. Hand crafted ikats, block printed linen, plush velvet, and luminous silks are paired with embellished tapes to create an artisanal accent for modern and traditional rooms.
---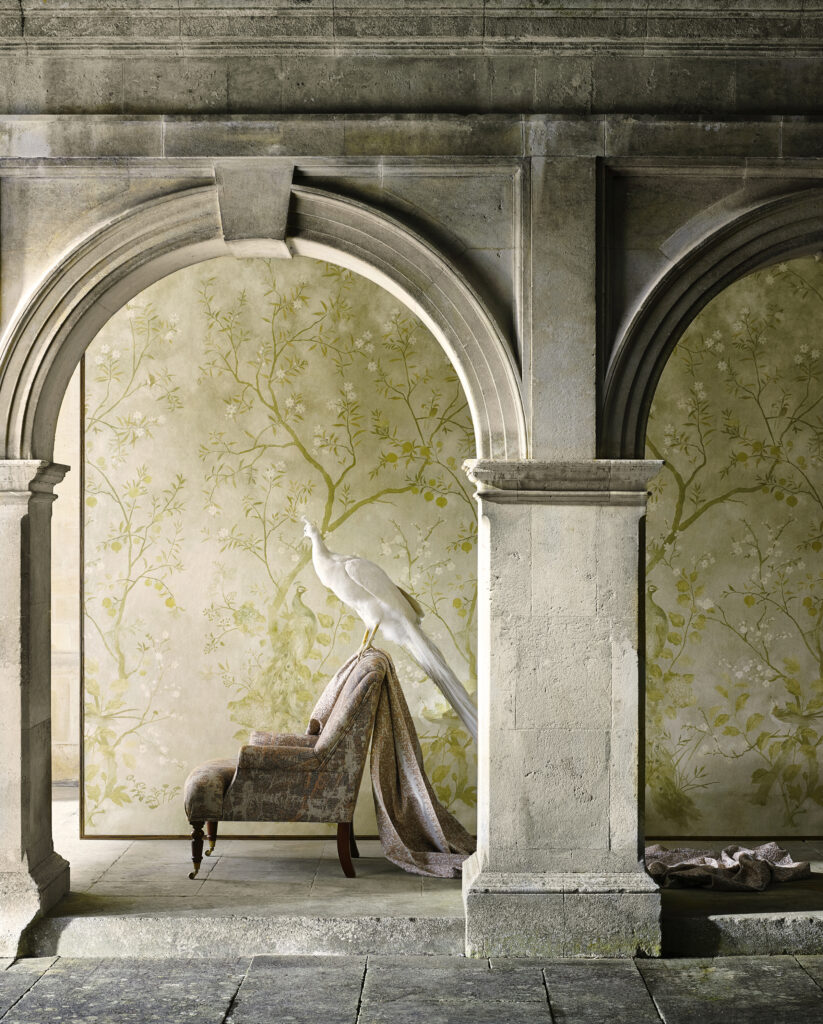 Style Library, Suite 409
Zoffany announces its new name, STYLE LIBRARY. It is the new home for its six lines – Zoffany, Sanderson, Harlequin, Morris & Co, Scion and Anthology. The new branding allows the company to bring all of its lines to market with their distinct characteristics, while making it easier for designers to work with all of the lines together.
---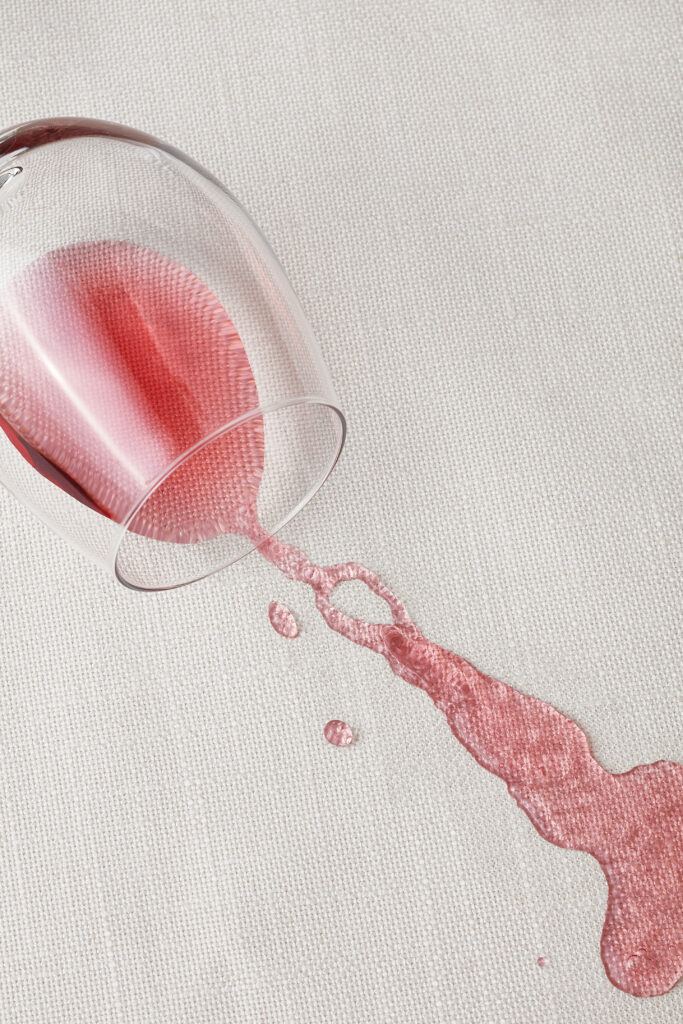 Thibaut, Suite 615
Bring your questions about performance fabrics and get the answers you've been looking for. Patricia Hoffman, Thibaut's designer of woven fabrics, will be in the showroom all day and is happy to talk fabrics with you—whether it's about backing for upholstery or the benefits of using Thibaut's Sunbrella or Crypton Home fabrics.
…
---
…

A. Rudin, Suite 1201
Join Sue Firestone as she introduces her new collection at A. Rudin. Debuting at the Fall market, the expansive array includes upholstery and case goods that reflect Sue's passion for nature, travel, and adventure. And, like the Rudins themselves, Sue has the free spirit of a true California native.
---

Armani / Casa, Suite 1424
Join Armani's showcasing of their new collection, which includes furniture, lamps, fabrics, and wallcoverings. This collection was presented in Milan during Furniture Week. This is its first appearance in the U.S.
---

Arnitex, Suite 1207
Arnitex is ushering new collections from Casadeco, Swaffer, Toiles de Mayenne and Ultrafabrics as well as introducing EDITIONS BOUGAINVILLE luxury custom handmade rugs. Please join them from refreshments and discover the Edition Bougainville design studio and its new creations for 2017.
---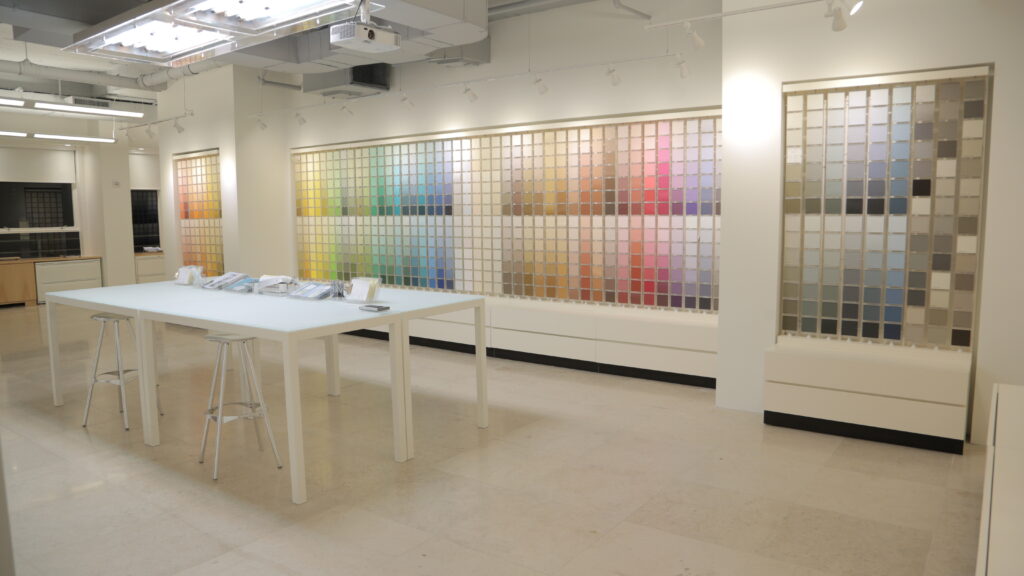 Benjamin Moore, Suite 1803
Stop by for more information about the Benjamin Moore Color of the Year 2018 or explore their full color collection and learn more about paint color selection tools, professional services and educational programs.
---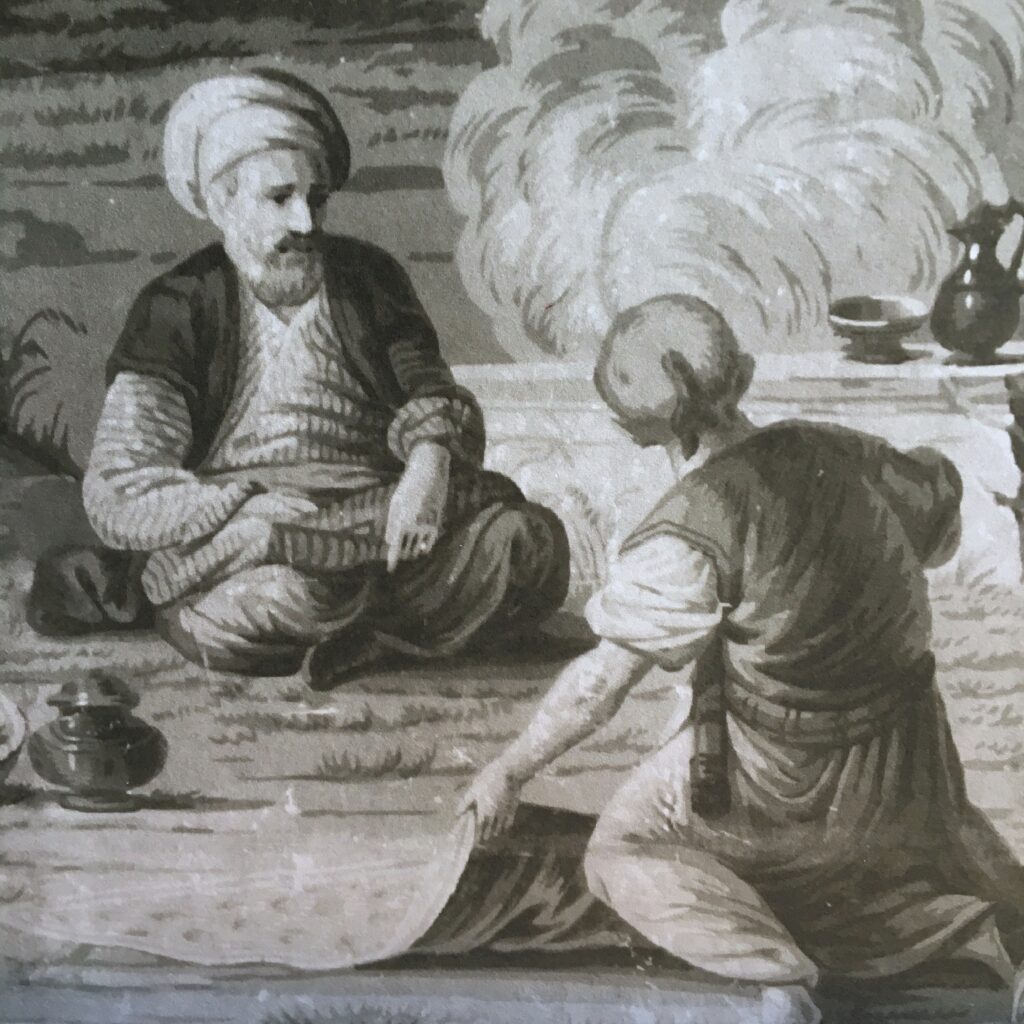 Bermingham & Co., Suite 421
Bermingham & Co. is pleased to introduce a new line of antique-reproduction scenic wallpaper, including 19th-century classics by Dufour and others. Join them in celebrating this new addition at their open house event.
---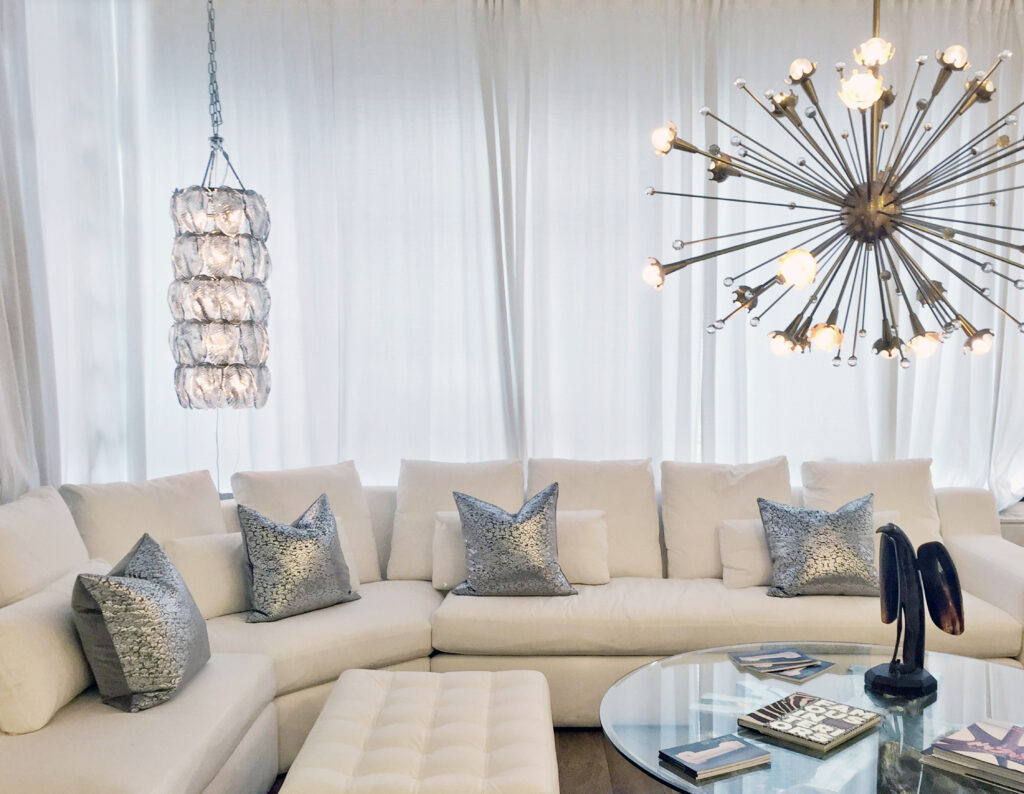 Bespoke by Luigi Gentile, Suite 1205
We custom manufacture fine hand-crafted furniture exclusively for the interior design community. We excel at the "art of custom" by simply taking every precaution to ensure that the item specified, is a perfect symbiosis of style, proportions, comfort and quality. At BESPOKE, ordering custom made, never before realized furniture, is virtually as easy as purchasing an item "off the floor".
---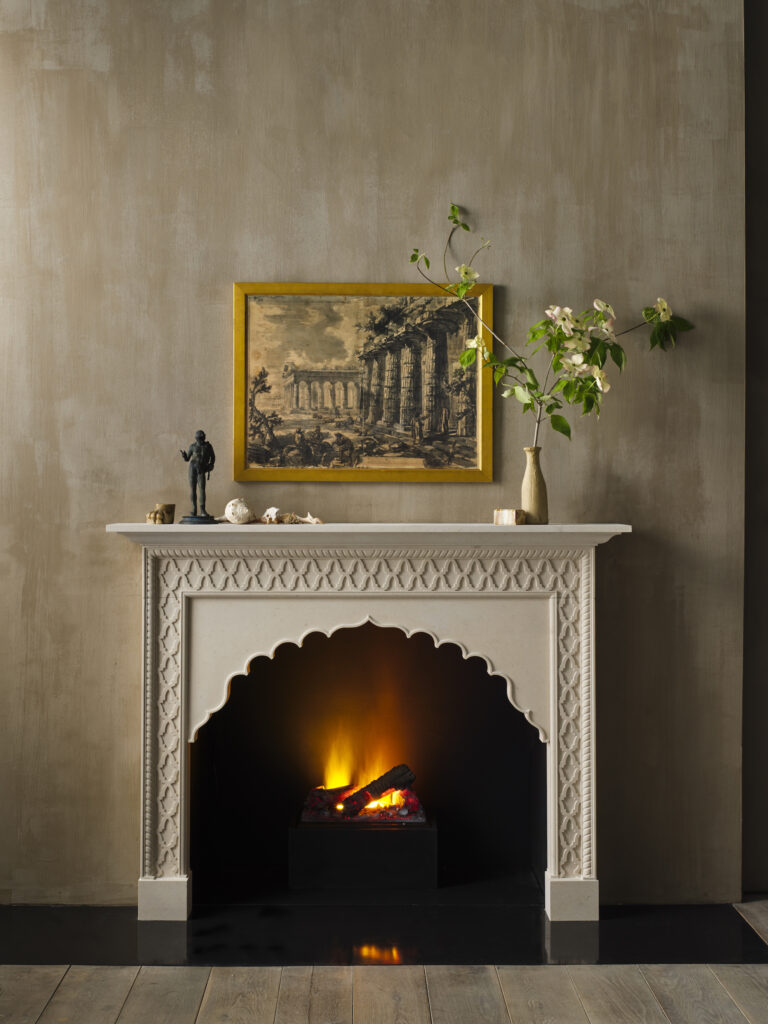 Chesney's, Suite 1119
Chesney's is pleased to present two new mantelpieces' designs in the Alexa Hampton Collection. Inspired by a trip to the Castle of Sammezzano in the hills of northern Tuscany, Hampton drew elements for these designs from the intricately carved and colored interiors of the Moorish architectural wonder. Stop by the showroom to see both the Samezzano and Castello mantelpieces.
---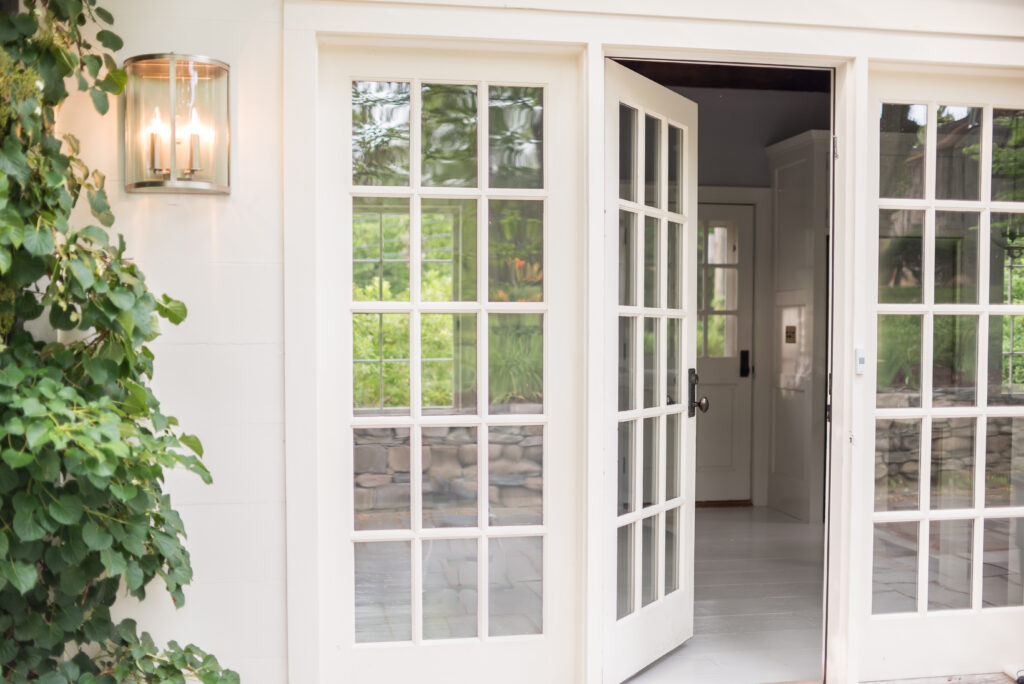 CL Sterling, Suite 400
CL Sterling invites you to their showroom to explore your lighting needs. Their capabilities to modify most of their product are available upon request. Stop in to take a look. Installation images are amazing to see and they have plenty.
---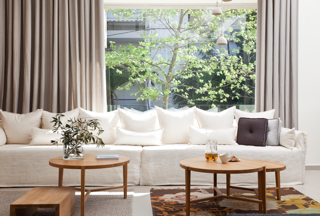 COCO-MAT, Suite 417
COCO-MAT will open its doors to once again host the Media Lounge, providing all the accoutrements to regroup. In addition to a photography exhibit by Nitza, you may also enjoy live music performed by New York musician, Zawadi from 2:00 to 4:00 PM on October 11. Come lounge, relax and reconnect.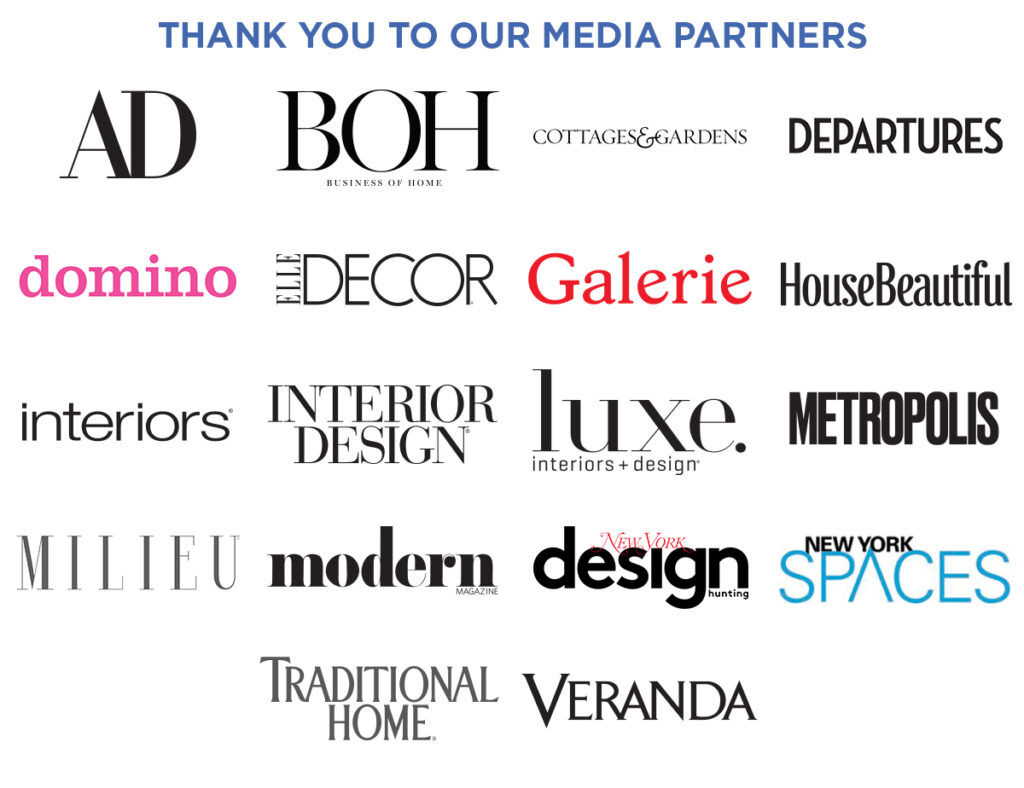 ---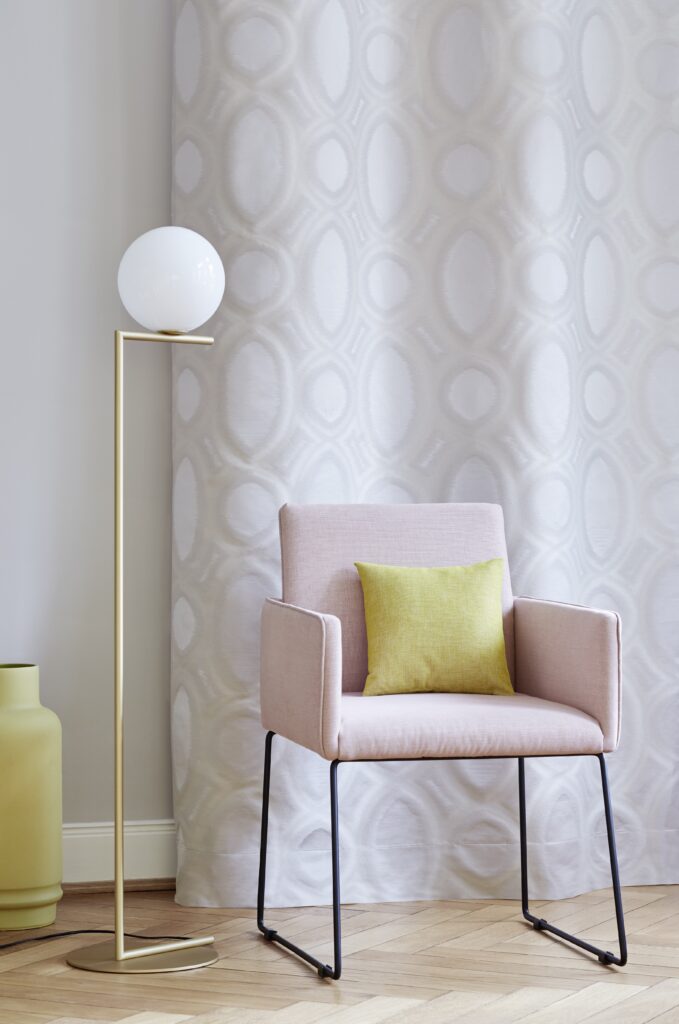 Création Baumann, Suite 1522
Creation Baumann is pleased to invite you for light refreshments and to view their latest offerings, including their newest Silks & Spices collection, which invokes naturalness, urbanity, elegance, timeless textile art and courage for innovation.
---

Dani Leather, Suite 214
Strong on tradition, light on the environment. Discover Dani Leather's collection of over 480 colors. Dani Leather, Mastering the Art of Tanning for over 65 years.
---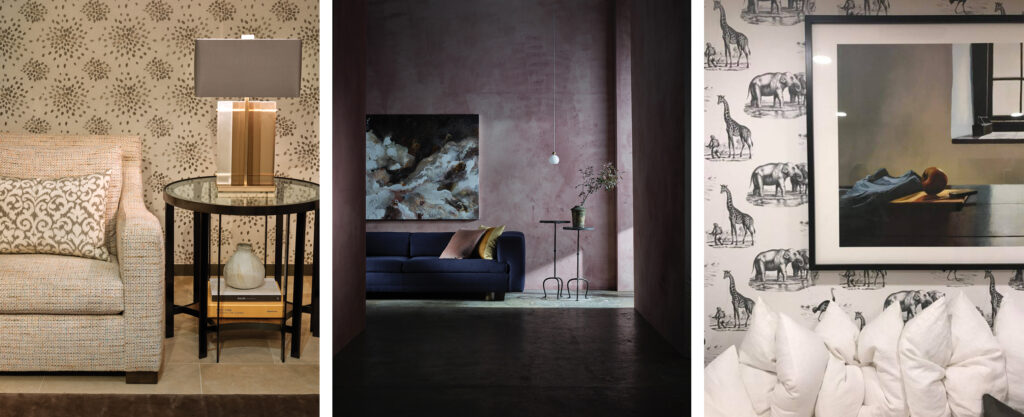 Donghia, Suite 700
Please join Donghia for an energetic presentation of the brand's new Fall collections; a mix of Hinson, Porta Romana & NewWall. Hinson's CITY ISLAND combines coastal ease and urban sophistication. Shades of linens, block printed gathers and velvets create a cocooning atmosphere in Porta Romana's STILLNESS. NewWall brings unique wallcovering patterns from leading global designers. Come revive your passion for truly exceptional wallcoverings & textiles! Refreshments will be served.
---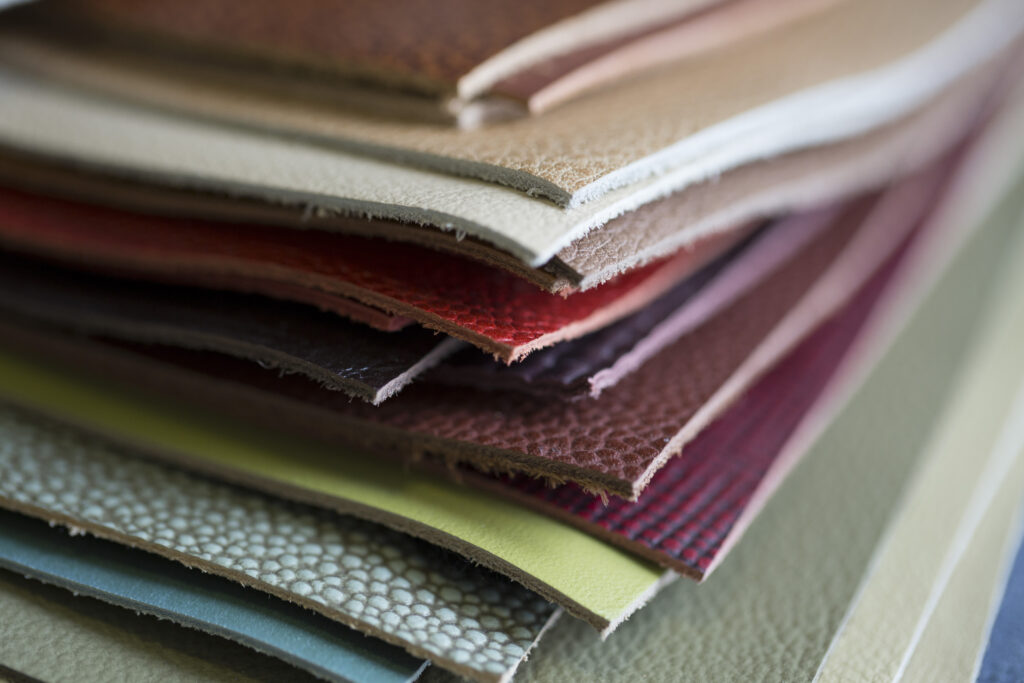 Edelman Leather, Suite 207
Edelman Leather steps into Fall with a refresh of the collections. New colors and innovative finishes adorn familiar textures for a nod to their past and provide true sensibility grounded in what tomorrow brings. Visit the showroom and reimagine the possibilities. Breathe inspiration into the spaces we live, work and explore with the greatest collection of luxury leather.
---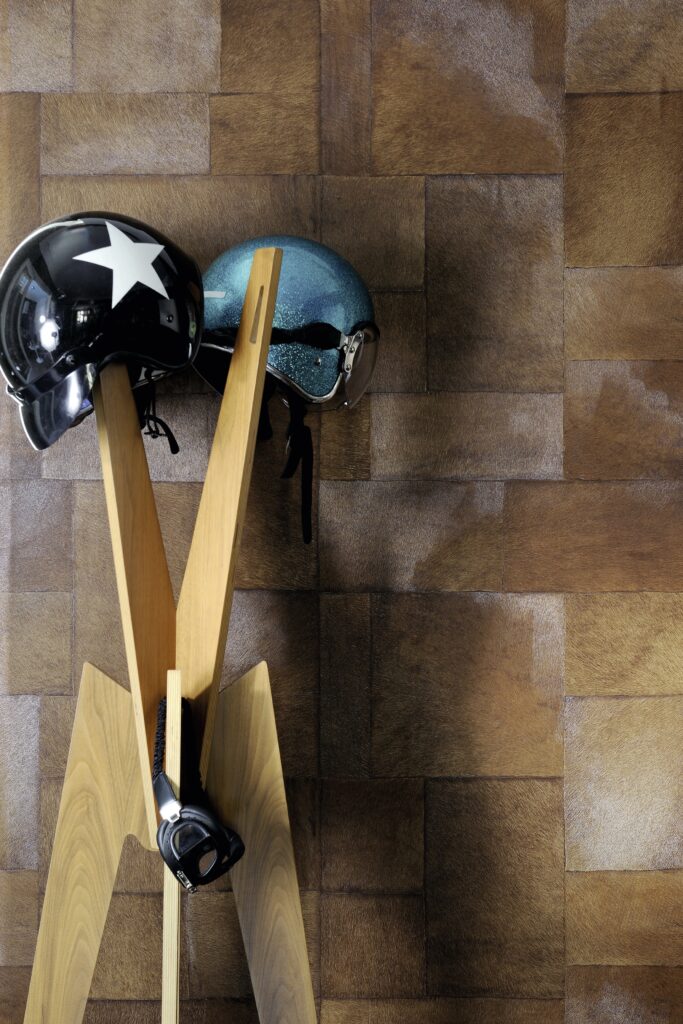 Élitis, Suite 611
This year exotic coconut mosaics, panoramas singing the melody of the Italian Riviera and colorful raffia braids blossom on walls. While fabrics offer metallized linens, embroideries and prints to adorn your windows. 2017 is all about CREATION. Come to discover Élitis' new wallpaper collection and the Fall scenography of the showroom.
---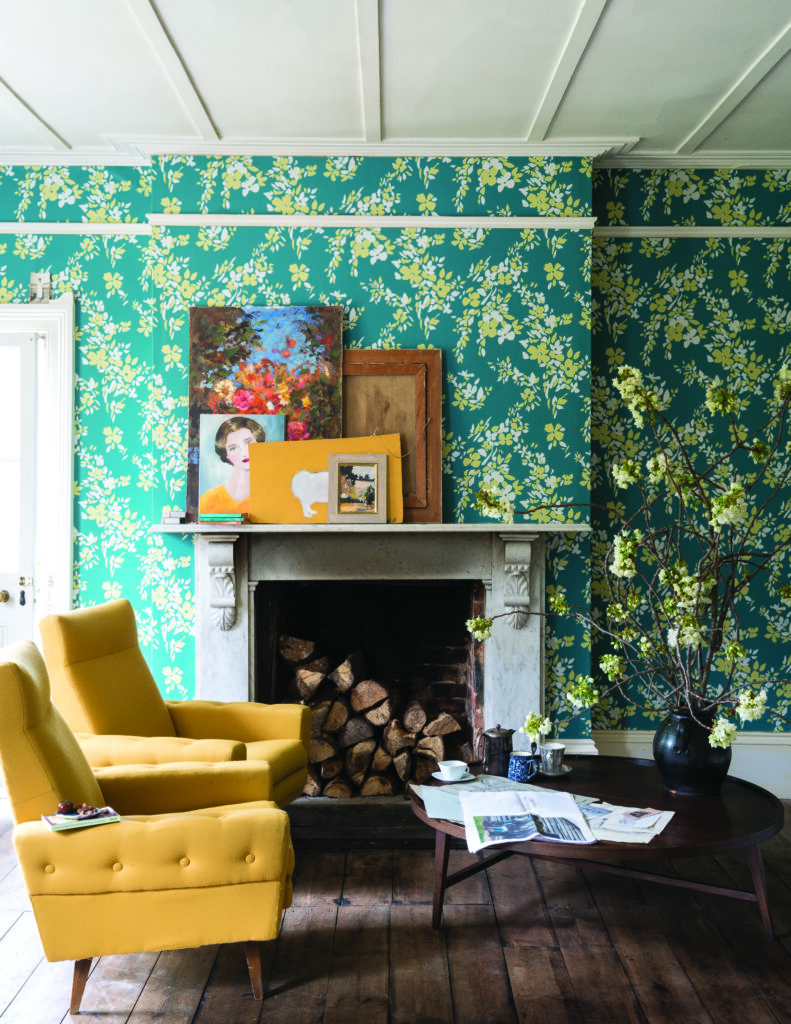 Farrow & Ball, Suite 1519
JOIN US DURING FALL MARKET You're invited to explore our newly renovated showroom while discovering three new floral wallpapers – Helleborus, Atacama and Hegemone – each created with Farrow & Ball paint. Light refreshments will be served alongside exclusive Farrow & Ball goody bags.
---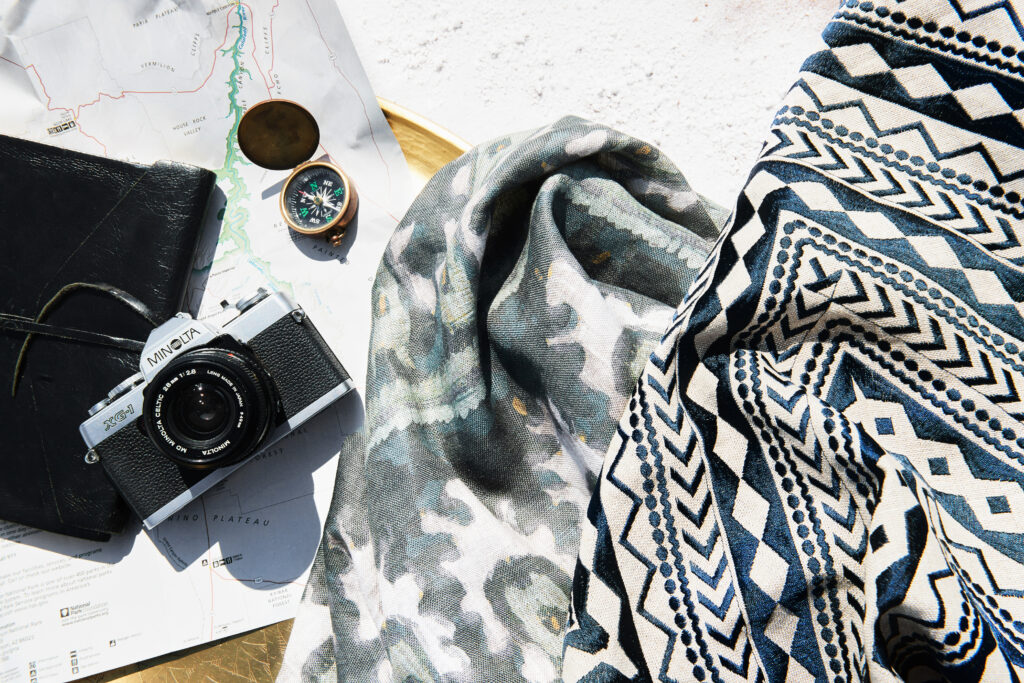 Fabricut, Suite 915
Discover S. Harris' newest collection of speciallyy curated and globally inspired textiles – GeoTrybal. Join them for an Open House to view this authentic collection of tactile textures, batik prints, ethnic embroideries and geometric cut velvets. Plus, enter to win one of two custom GeoTrybal tote bags from S. Harris!
---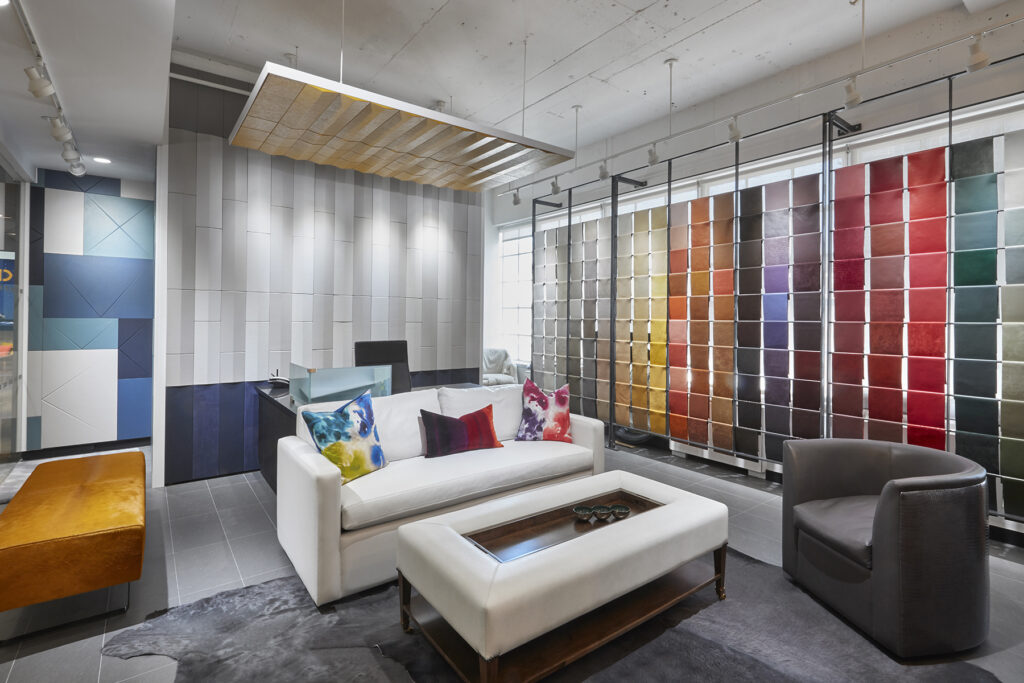 Garrett Leather, Suite 1107
Visit the Garrett Leather showroom during Fall Market to experience Journey firsthand. Each hide of this beautiful Italian leather develops a unique look that evolves as it is handled. The name pays tribute to the color migration that occurs throughout each hide as it is pulled or stretched
---

George Smith, Suite 1615
George Smith is excited to launch their new 5 piece cocktail furniture collection with designer Martin Brudnizki with an open house during Fall Market. The collection, 'And Objects for George Smith,' consists of sofas and chairs that create low-level seating and support comfortable cocktail consumption! The collection will be on display throughout Fall Market.
---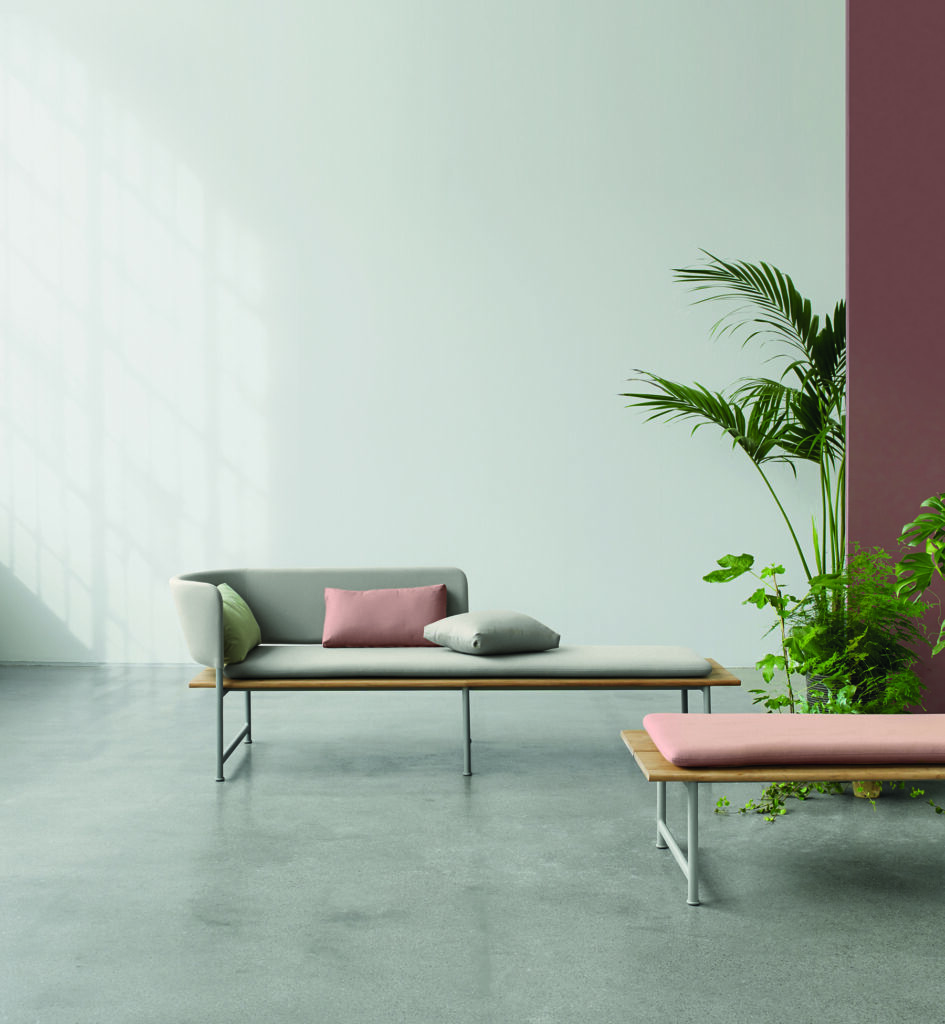 Gloster, Suite 1601
Gloster is pleased to announce the opening of its first New York Studio to be located in the D&D Building, suite 1601. You are invited to visit the studio to preview our 2018 new collections including the new ATMOSPHERE collection of outdoor furniture by Cecilie Manz.
---

J. Robert Scott, Suite 220
Join J. Robert Scott during Fall Market for refreshments while you explore the latest finishes, furnishings and fabrics. Let their team work with you on your custom designs, from inspiration to completion.
---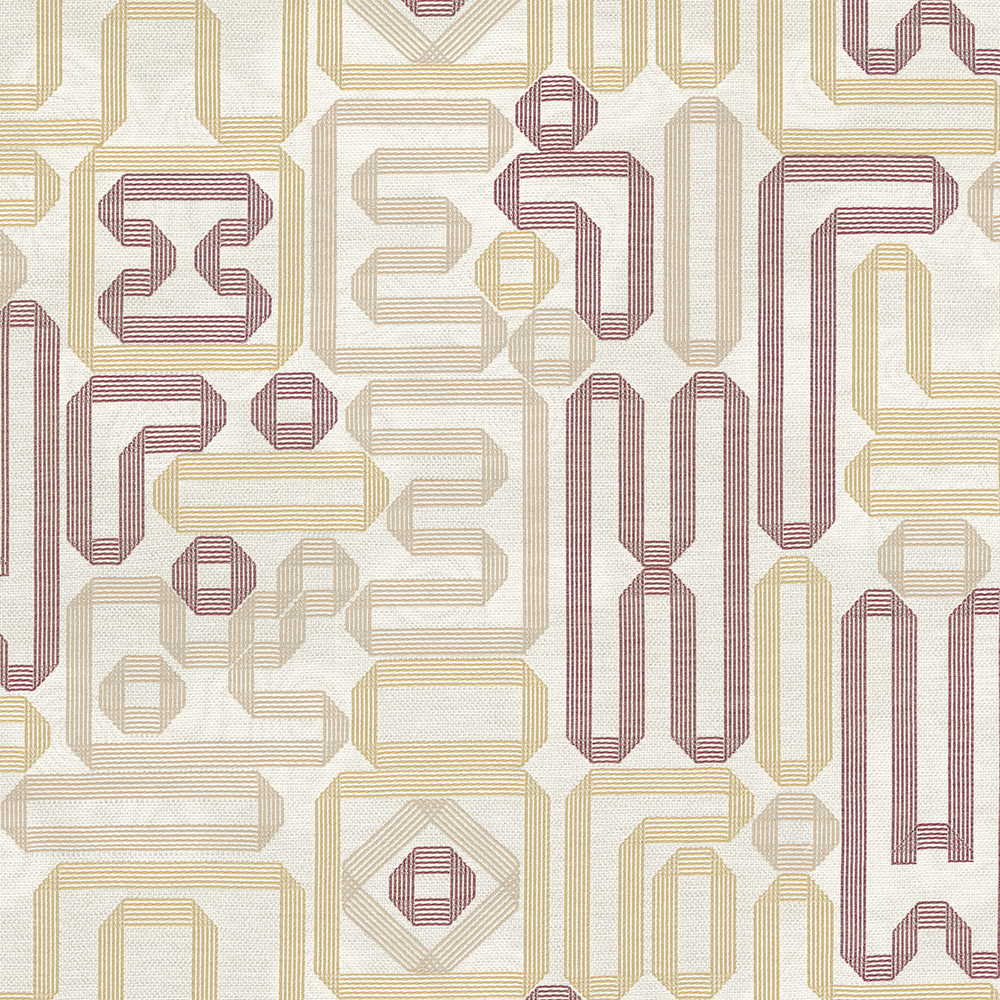 Jerry Pair & Associates, Suite 502
Join the Jerry Pair Showroom for an open house event celebrating the remarkable, new collections from legendary textile lines, Dedar, Hermes, Jim Thompson and Jerry Pair Leather.
---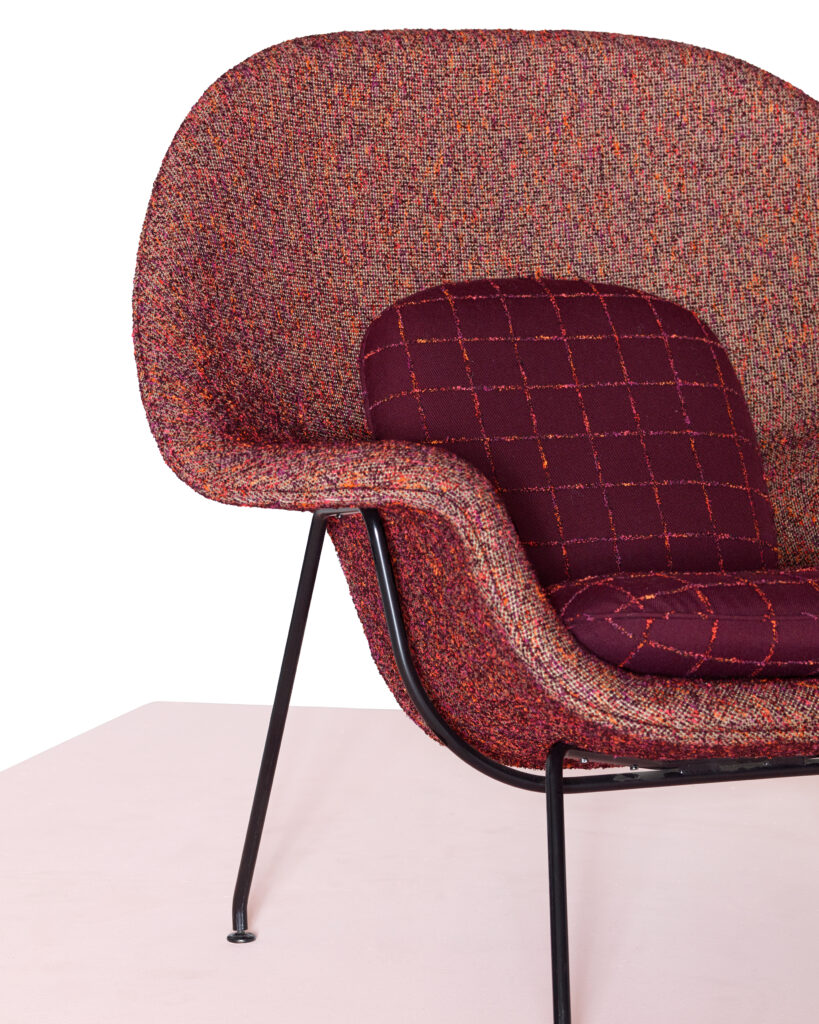 Knoll Luxe, Suite 1702
In celebration of its 70th anniversary Knoll Luxe will host an open house on Wednesday Oct 11 and Thursday October 12. Archive inspired textiles will be on display and available for purchase. Light refreshments will be served.
---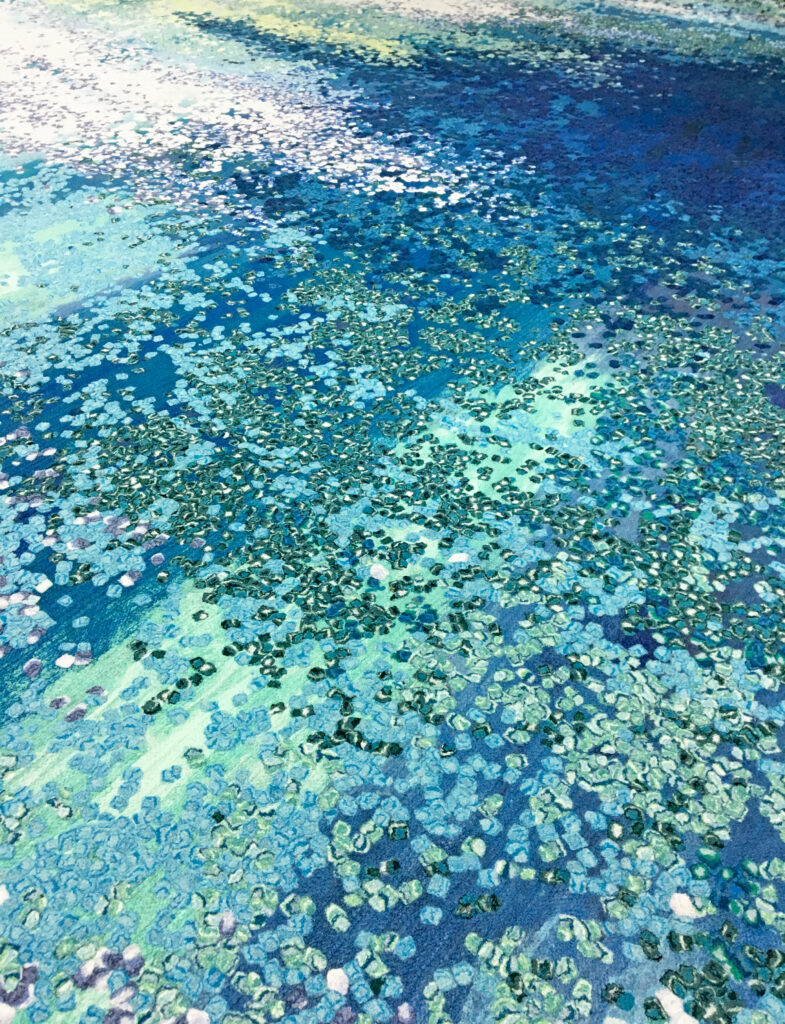 Liora Manné, Suite 1811/Concourse-5
What's old is new again at Liora Manné! It's a revival of the Lamontage classics ~  Ombré , Fossette, Zen Wave and more. Visit the showroom to view their timeless archives alongside updated colorways and patterns. Their skilled design team is available to showcase the process and introduce their expansive custom options.
---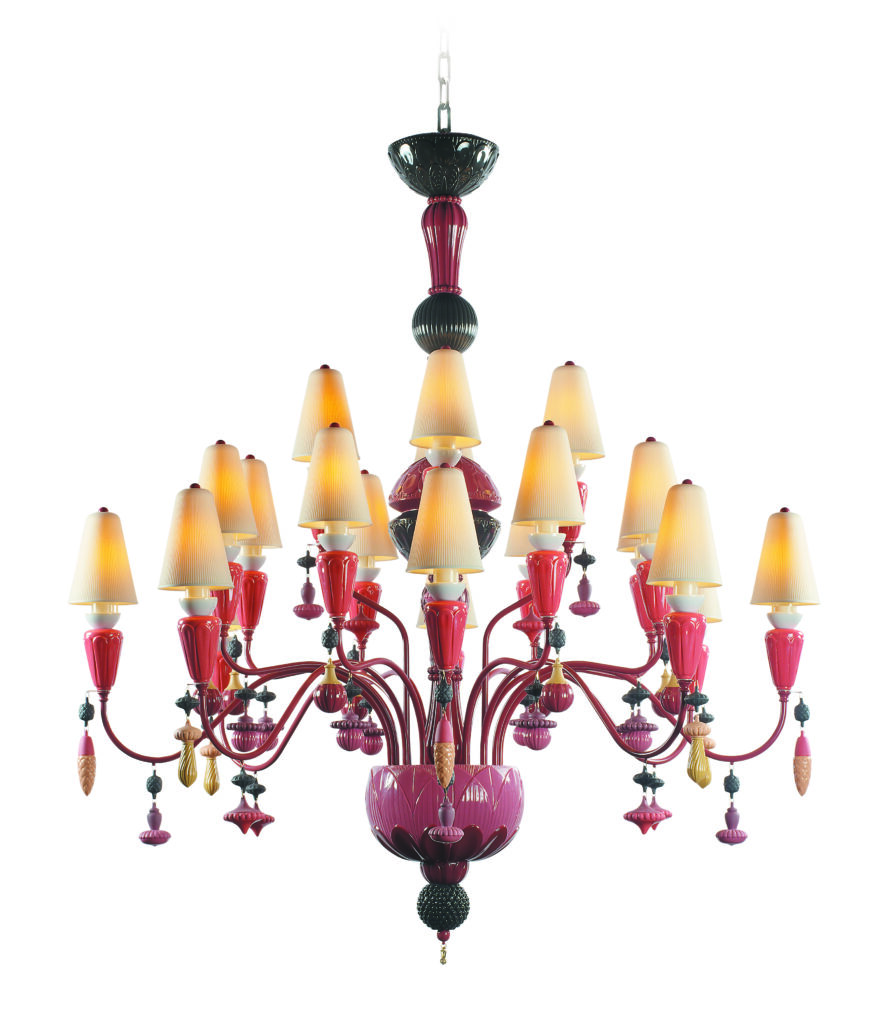 Lladró, Suite 1507
Stop by the Lladró showroom to view its newest lighting introductions, as well as beautiful décor pieces for all of your interior needs. Wednesday & Thursday – Oct. 11 & 12 – Suite 1507.
---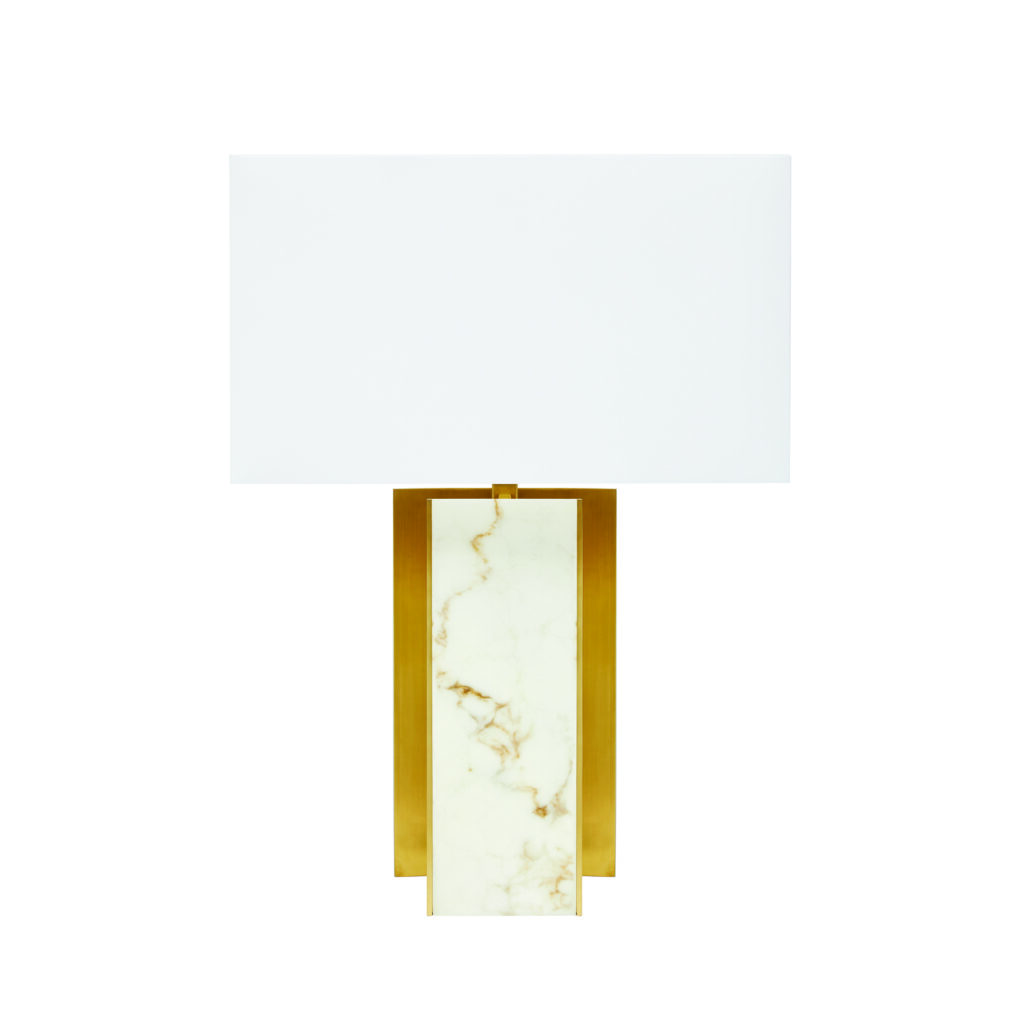 Lorin Marsh, Suite 720
Lorin Marsh will be hosting guests for an open house in our 7th floor showroom on Wednesday, October 11, and Thursday, October 12. Stop by to see the latest furniture, lighting, and accessories—including our champagne Italian glass vessels and a fall product lineup in rich materials and finishes, from honed alabaster to oxidized bronze, golden brass, horn, and mahogany.
---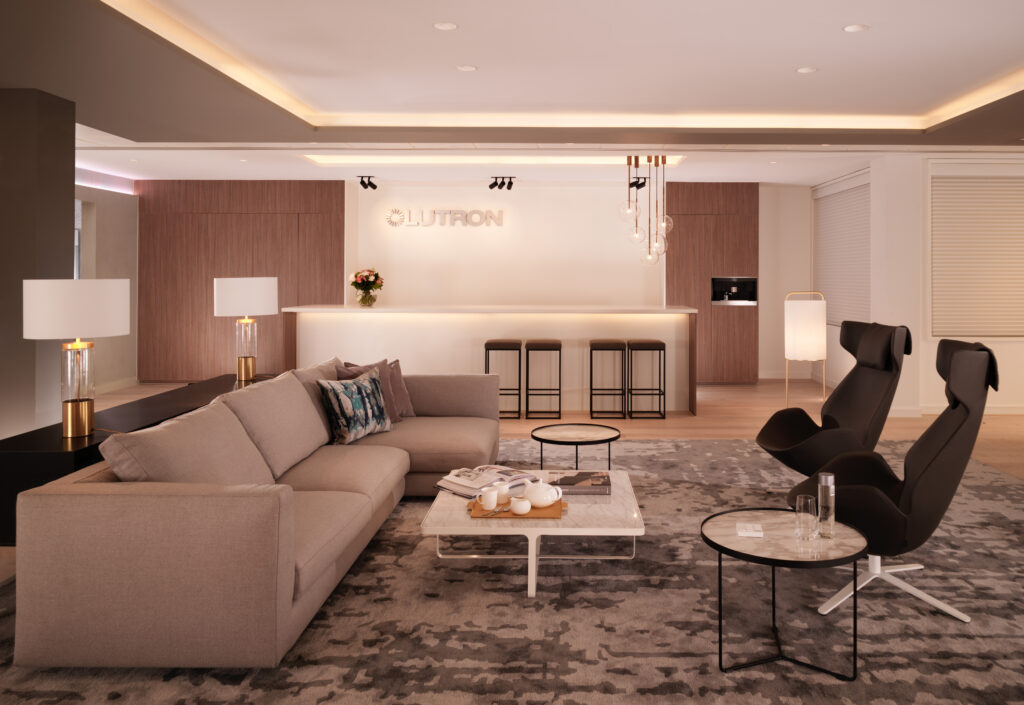 Lutron, Suite 138
Visit us to see what's new and exciting at Lutron this fall. We look forward to see you.
---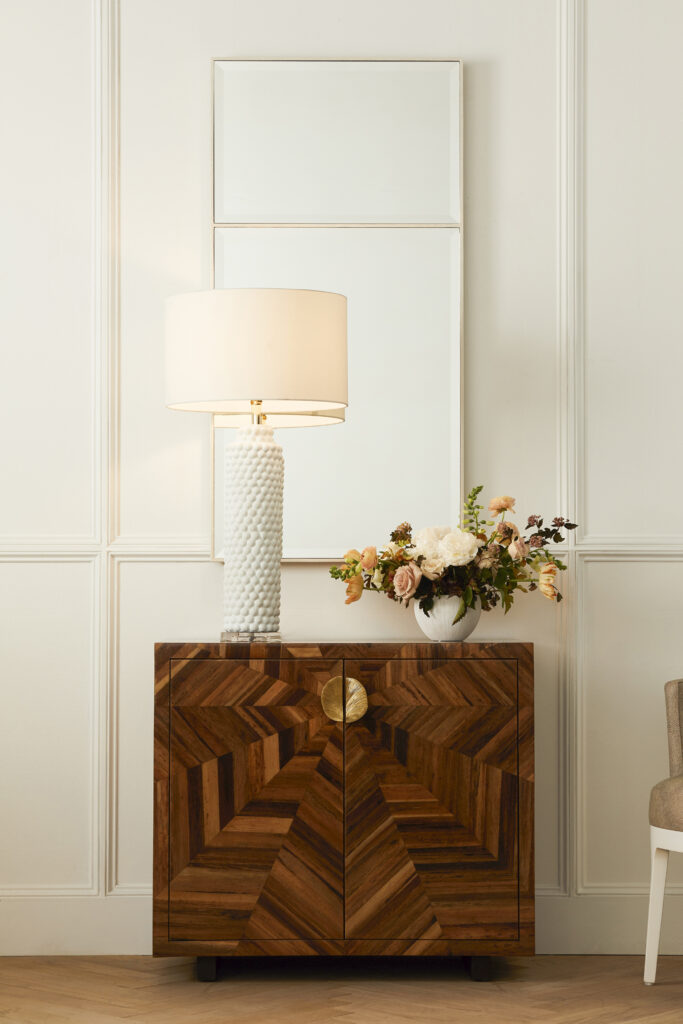 Made Goods, Suite 715
New materials, new techniques and more than 100 new items drive the look of Made Goods' latest exclusive collection. Please join Made Goods for refreshments and find inspiration with every new piece.
---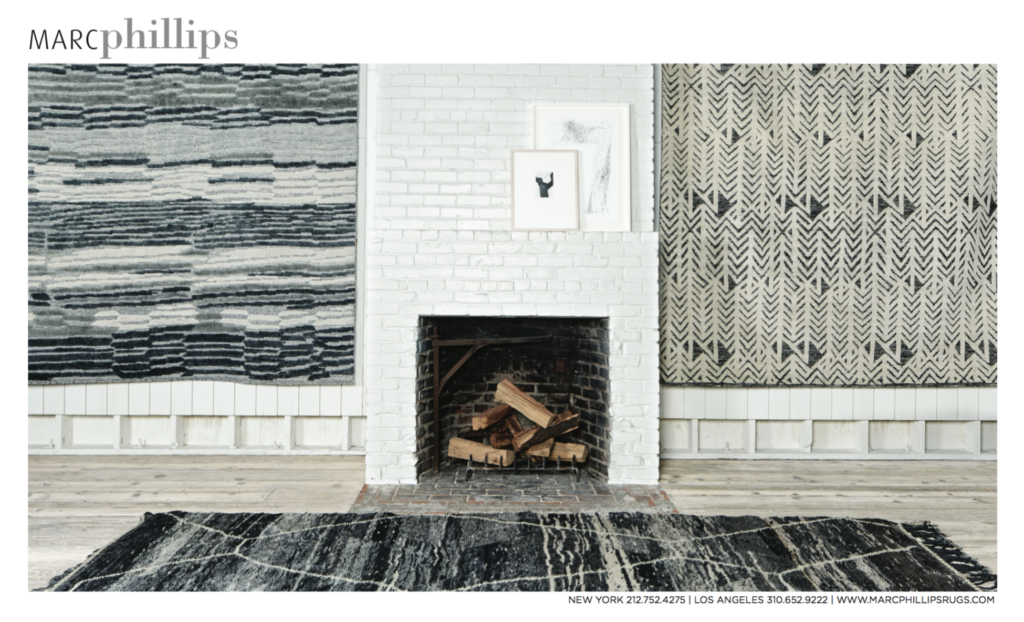 Marc Phillips Decorative Rugs, Suite 211
Moroccan style rugs are back and better than ever.  Marc Phillips' unique approach will please even the most selective clients.  Perfect for residential and commercial applications.  Available in-stock or made to order in dozens of different colors and patterns.
---

Martin Patrick Evan, Suite 507
Please join us at Martin Patrick Evan for the introduction of our new Paces Collection! Our new collection playfully abstracts impressions left by our animal friends and transforms them into luxurious textures using wool, silk, and blended yarns. The result is an array of easily customizable and sophisticated options for wall to wall or area rug applications.
---

Maya Romanoff, Suite 922
Tie-dye… Woodstock… 1969… it all sparked Maya Romanoff's love of texture, color and design. At Maya Romanoff's ongoing Open House event, you're invited to view a demonstration of their unique approach to this process. Light appetizers and refreshments will, of course, be provided. Demonstrations at 11AM and 2PM on October 11 and 11AM and 3PM on October 12.
---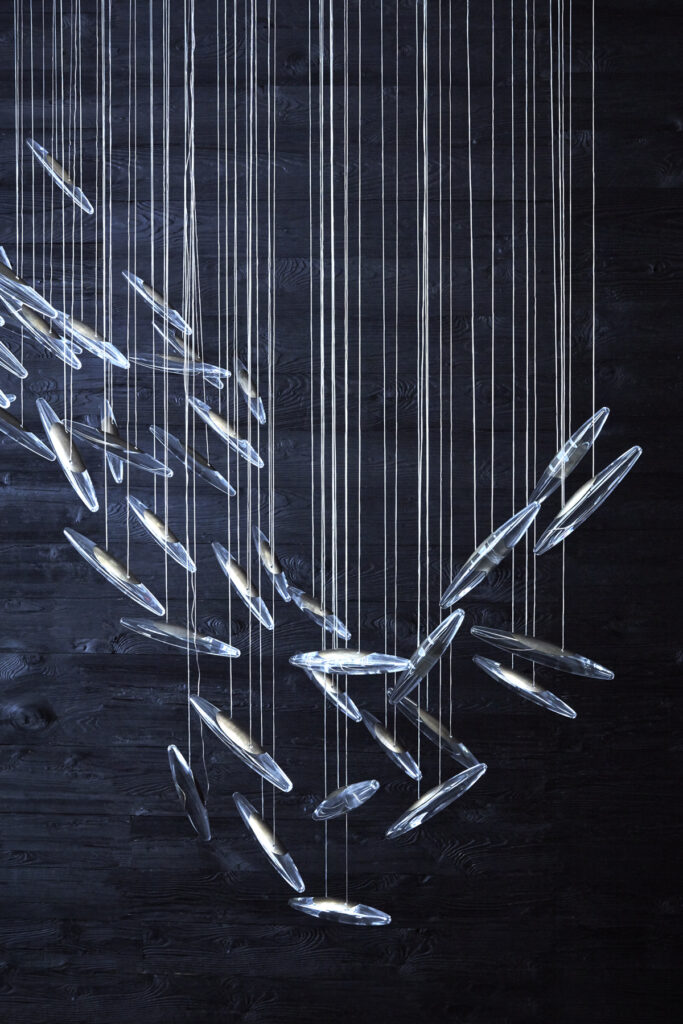 Ochre, Suite 1109
Ochre creates elegant furnishings, which are inventive, subtle and sophisticated. The designs place equal importance on harmonious proportions, luxurious materials and matchless craftsmanship. The embodiment of contemporary, understated glamour, this is the hallmark of Ochre. View the New Moonlit Murmuration on display. Light refreshments will be served.
---

Osborne & Little, Suite 520
Designers Guild's new Tulipa Stellata collection draws inspiration from the humble tulip bulb that became more precious than gold and five times more expensive than a house – a bulb that went on to inspire generations and the seventeenth century buying frenzy, Tulipmania.
---
Patterson Flynn Martin, Suite 632
Wanderlust, that innate desire to rove and discover, is a powerful feeling and a driving force behind our new Caravanne collection. Visit our showroom during Fall Market to view this exciting group of eclectic designs for the wanderer in all of us. Follow us on Instagram at @pattersonflynnmartin for a sneak peek at the other collections we will have on display.
---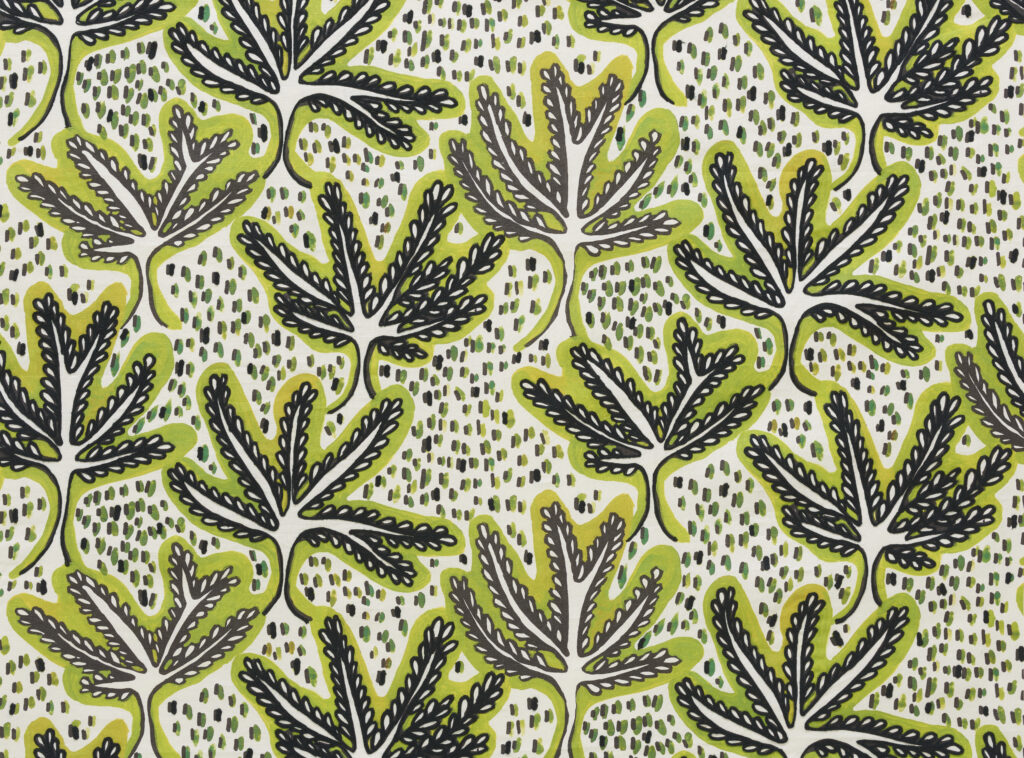 Pierre Frey, Suite 1611
Immerse yourself in color at Pierre Frey. Introducing the wallpaper collection Les Dessins 3, with coordinating Pierre Frey fabric prints, the Boussac Cartoon collection, and velvets designed by India Mahdavi.
---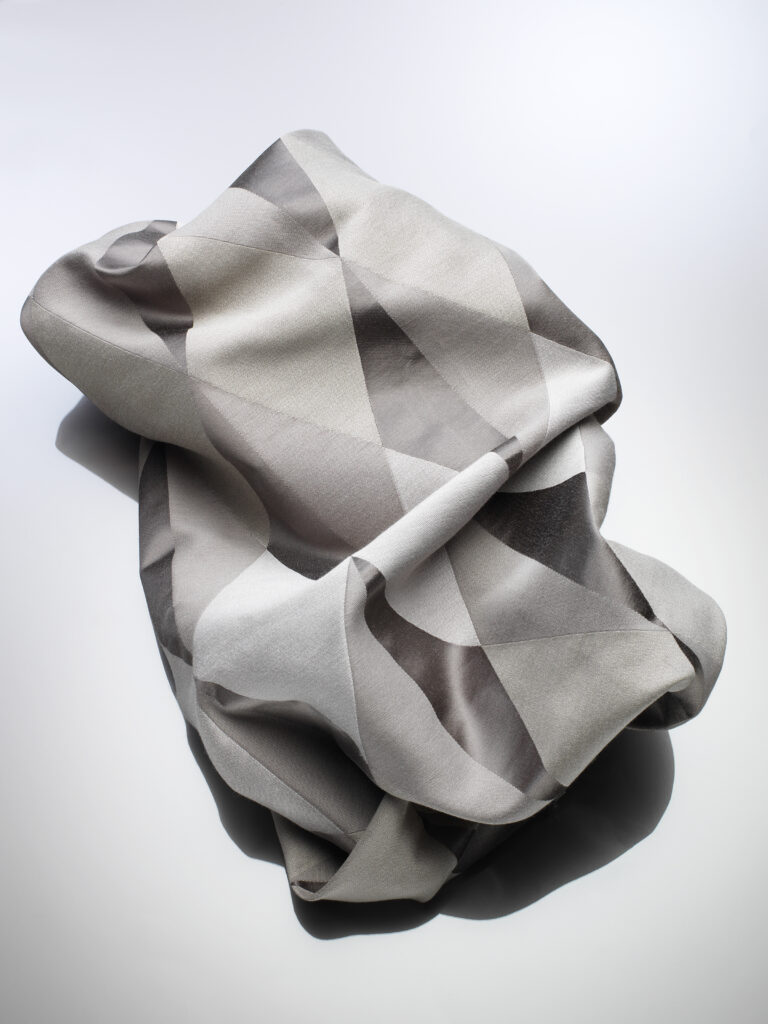 Rodolph, Suite 818
The Rodolph Showroom, offers fabrics with residential elegance and public space sensibility. Designers can discover a selection of wide-width window treatments and fabrics far removed from the clichés of the industry using yarns such as Trevira CS and fine cashmere, silk, linen and Egyptian cotton. "Dante" by 4spaces.
---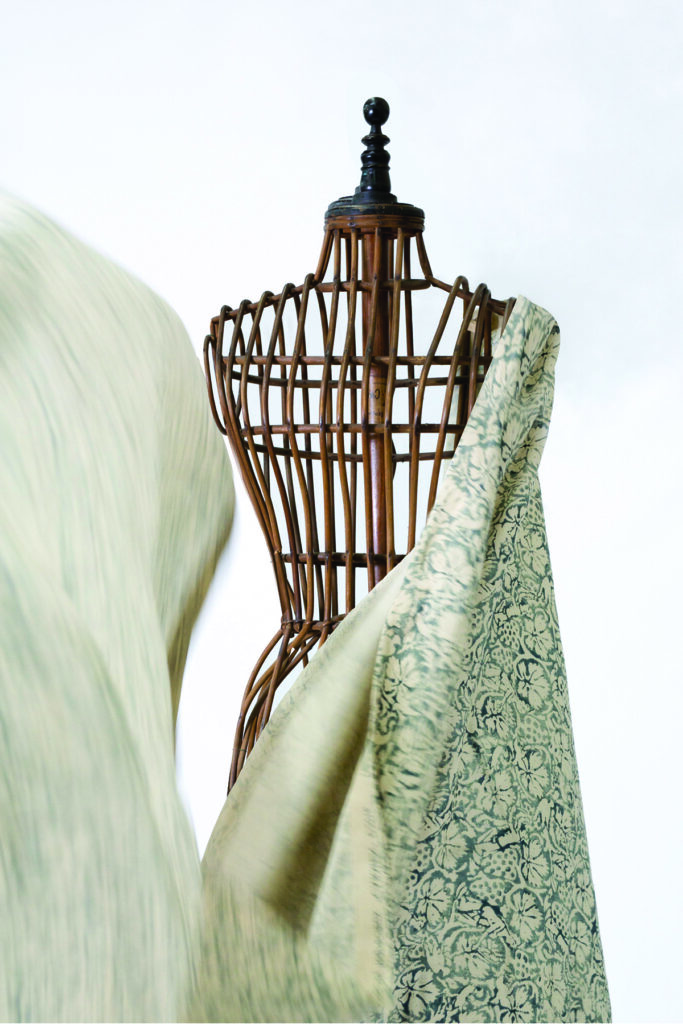 Rose Tarlow Melrose House, Suite 1616
Rose Tarlow Melrose House invites you to stop by and view the new 2017 Textile Collection. The anticipated textile collection draws inspiration from the discovery of scenes and stories in the world's history with techniques pulled from ancient relationships between dye and cloth.
---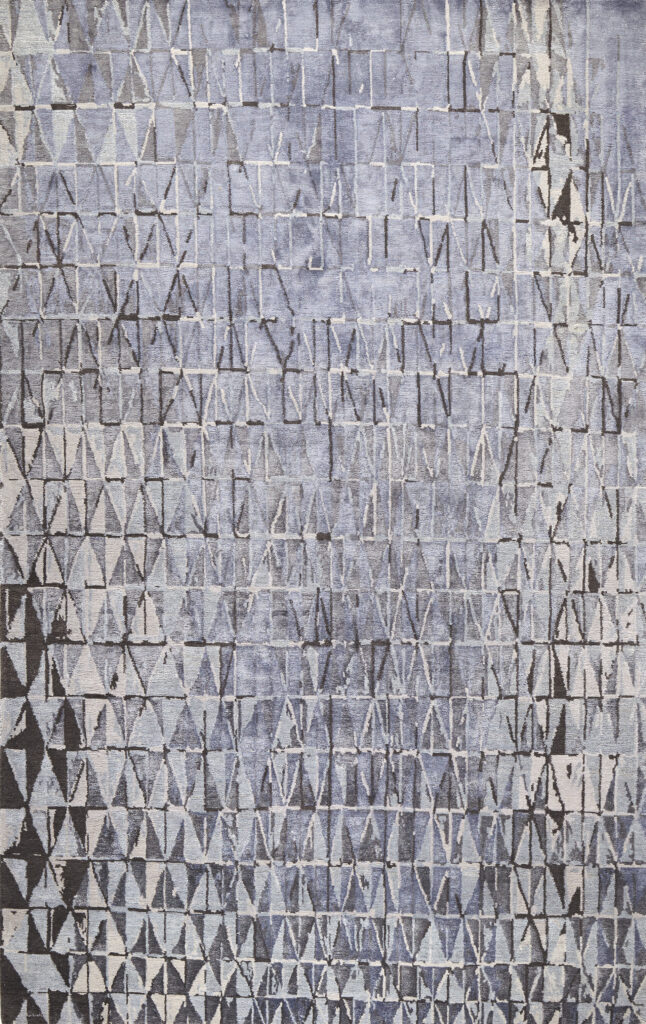 Rug Art International, Suite 1518
Rug Art will be debuting a new collection of rugs with a rich Art Deco influence. The award winning collections fostered and created by Sigal Sasson have given Rug Art global recognition for quality, color, texture and pattern. Never has the connection between rug making and the visual arts been made clearer than in American brand Rug Art International.
---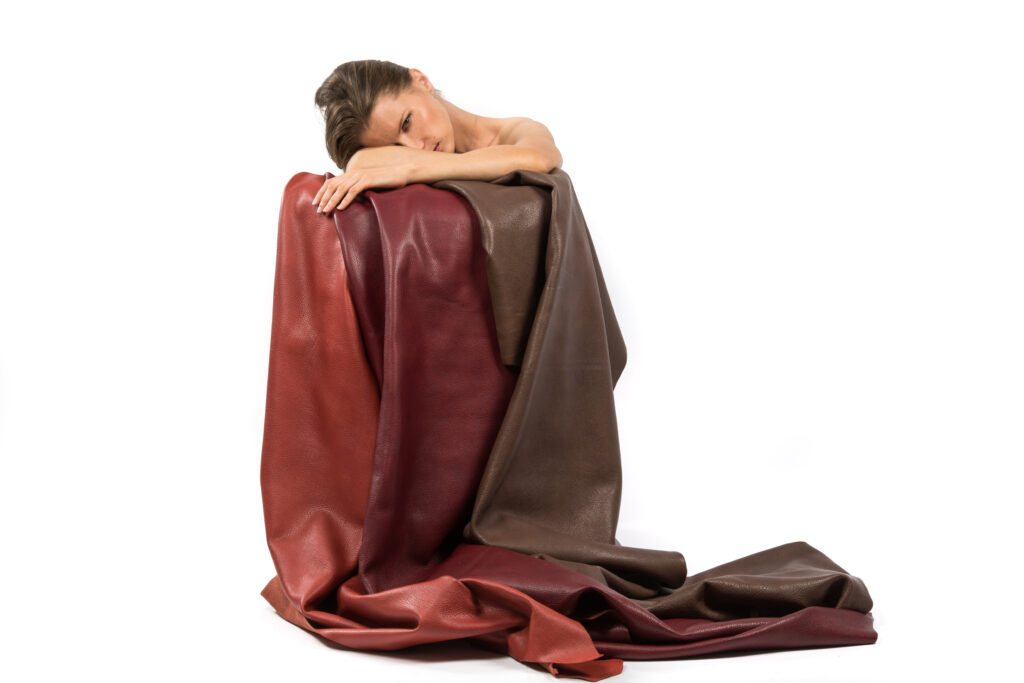 Savel Inc., Suite 1819
Pavoni Leather at Savel: Please join them to see samples of Pavoni's custom work and the new additions to their in-stock collection.
---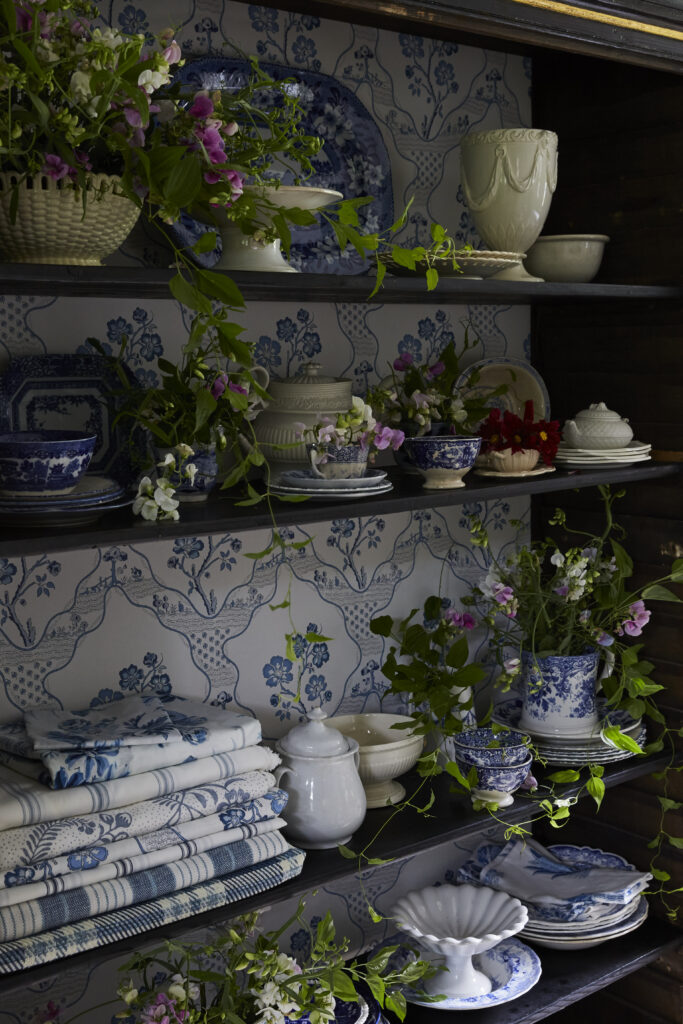 Schumacher, Suite 832
Stop by the Schumacher Showroom during Fall Market! Enjoy light refreshments and view the latest collections including the Vogue Living Collection for Schumacher: A modern take on English Country, the collection signals a return to proper decorating with this updated, eclectic family of romantic florals, sartorial stripes, charming checks and subtle sheers.
---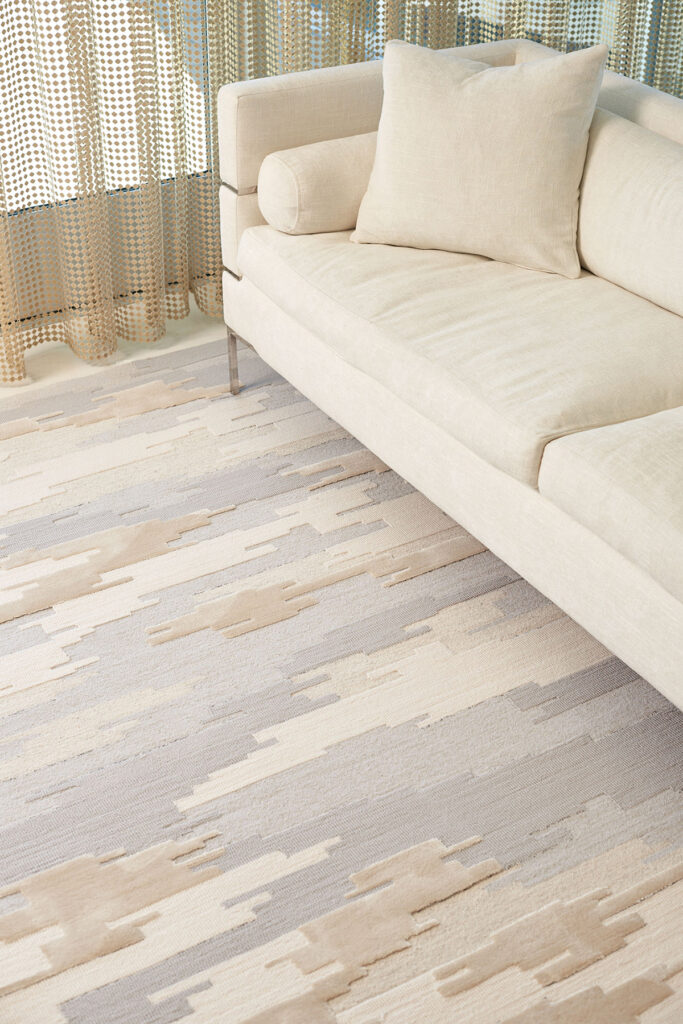 Scott Group Studio, Suite 411
Scott Group Studio will be hosting an open house focusing on its newest hand tufted collection, Basho. Stop by the showroom in suite 411 to view how they interpreted six patterns that explore the different organic approaches and ideals of creating peaceful places.
---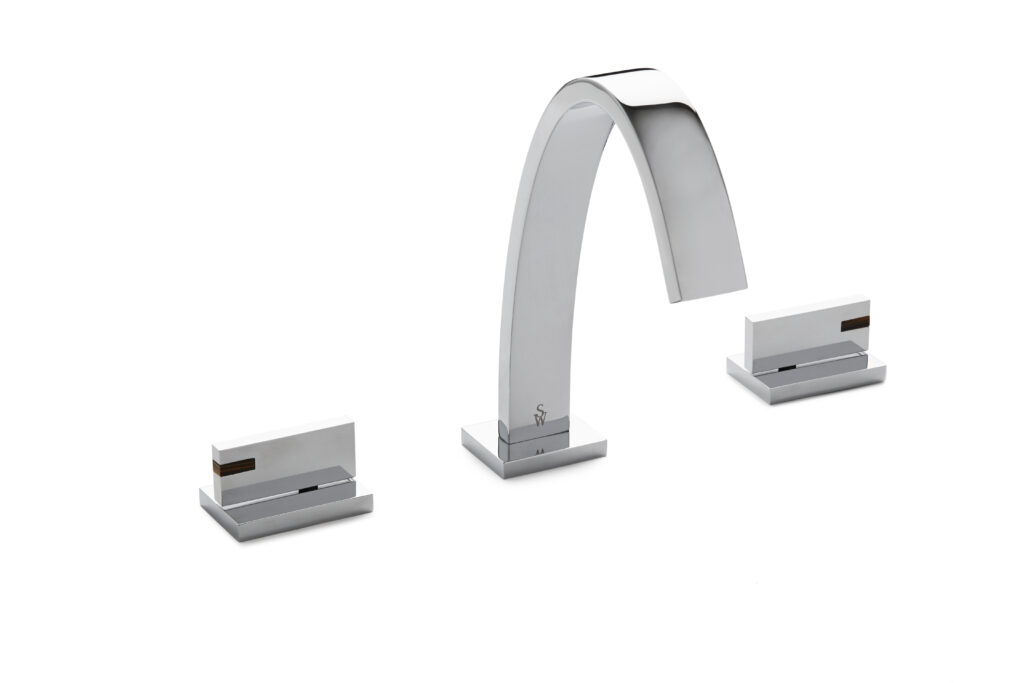 Sherle Wagner, Suite 132
Come enjoy some light refreshments with us while you take a look around at some of our new Architectural Product line.
---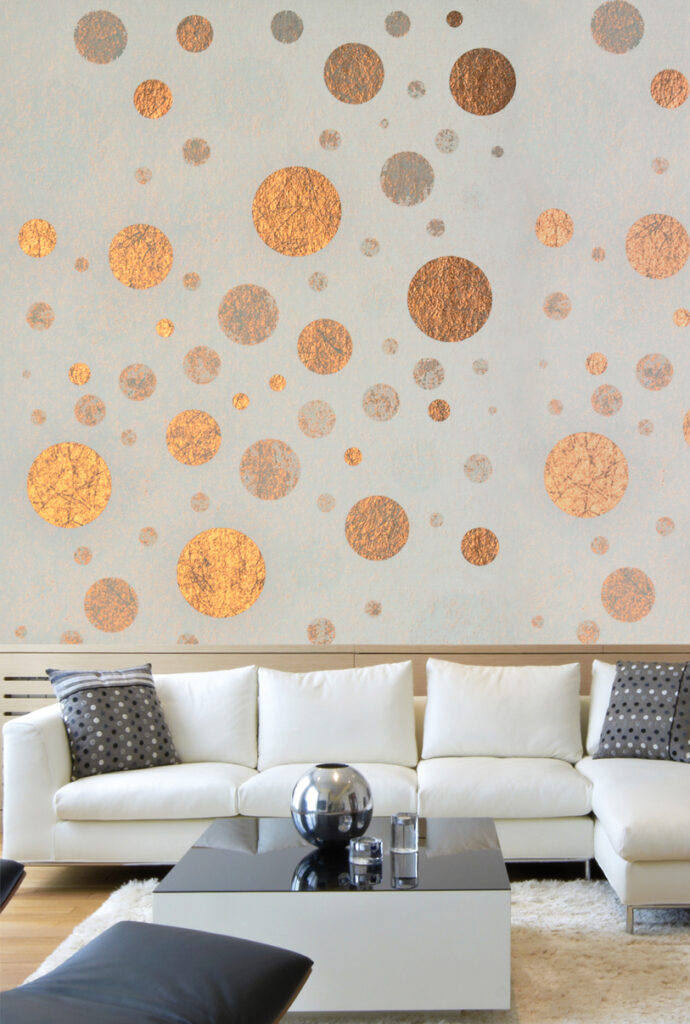 Studio Zen Wallcoverings, Suite 1809
Decorate your walls with Studio Zen Wallcovering's new collection of Accent Walls.  New and innovative designs available in custom colors upon request, and matte or shiny finish. Please join us in SUITE 1809 for snacks and refreshments.  See you there!
---
Taffard Fabrics, Suite 800
Visit the Taffard Fabrics showroom (Suite 800) to see the newest fabric qualities and exclusive embroidery designs offered.
---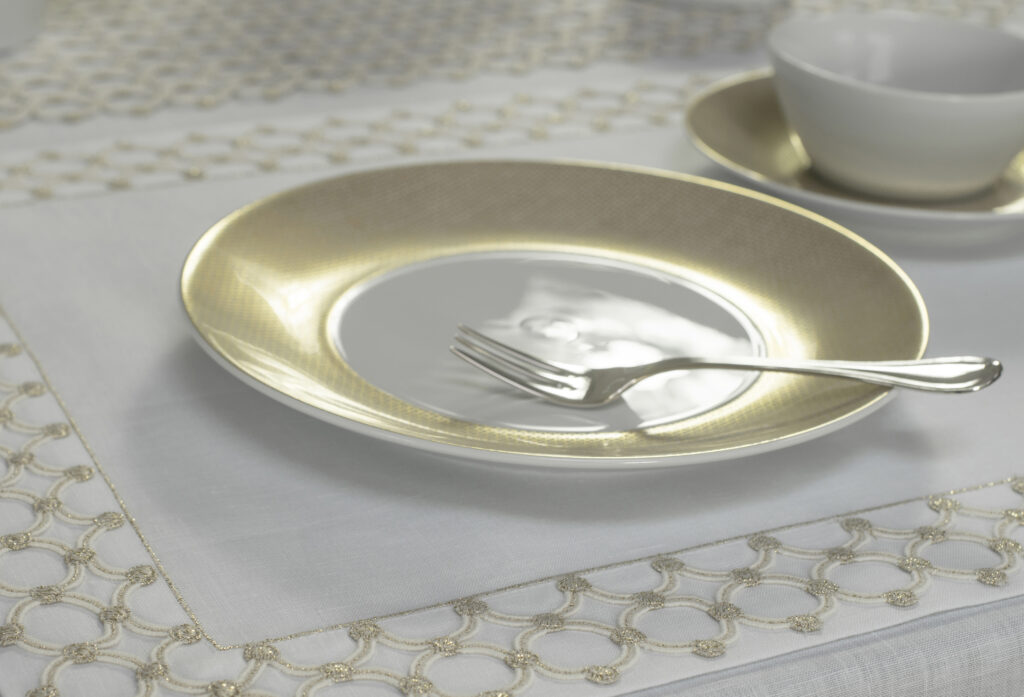 The Silver Peacock, Suite 1208
Please stop by our showroom where everything we offer has a story. Learn about our silversmith who was the silversmith for Napoleon and is still producing silver by hand as they did hundreds of years ago. Or one of linen workshops who has taken the art of lace making and created designs and techniques which are fresh and contemporary. Our little jewel box of a showroom is a treasure trove for anyone looking for the art of hand craftsmanship and outstanding design.
---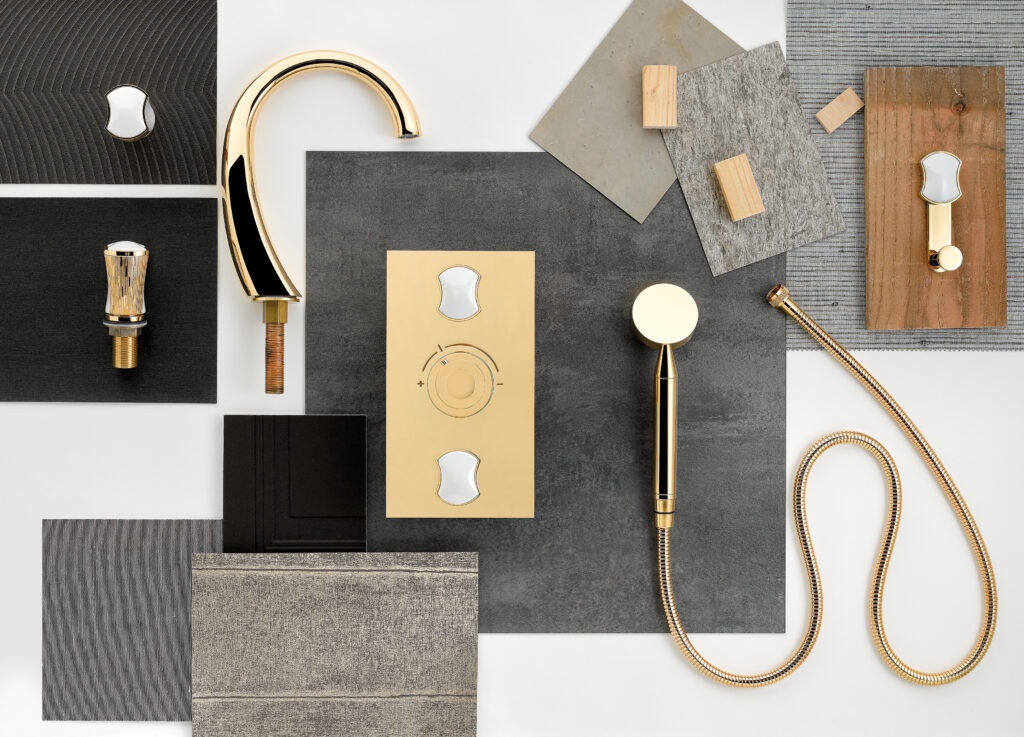 THG Paris, Suite 1206
THG Paris is world renowned for their exquisite collections of faucets and accessories for the bath. Visit their flagship design center in suite 1206 for a look at their new 2017 collections, including collaborations with interior designer Timothy Corrigan and with the historic porcelain house Haviland. Refreshments will be available.
---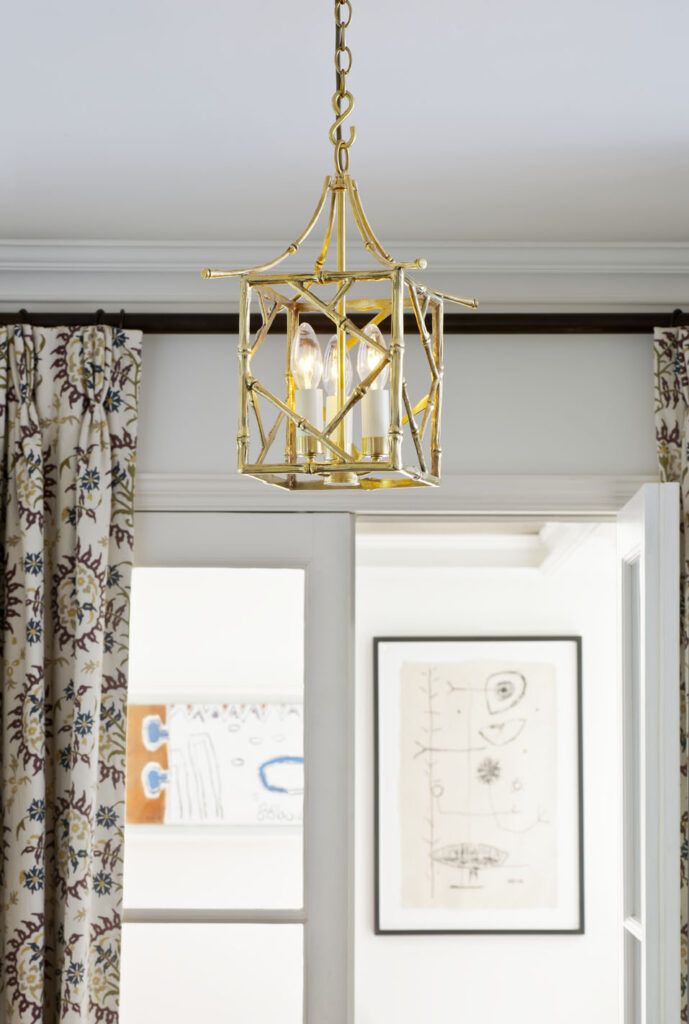 Vaughan, Suite 1511
Please visit Vaughan Designs to see the newest additions to their collection.
---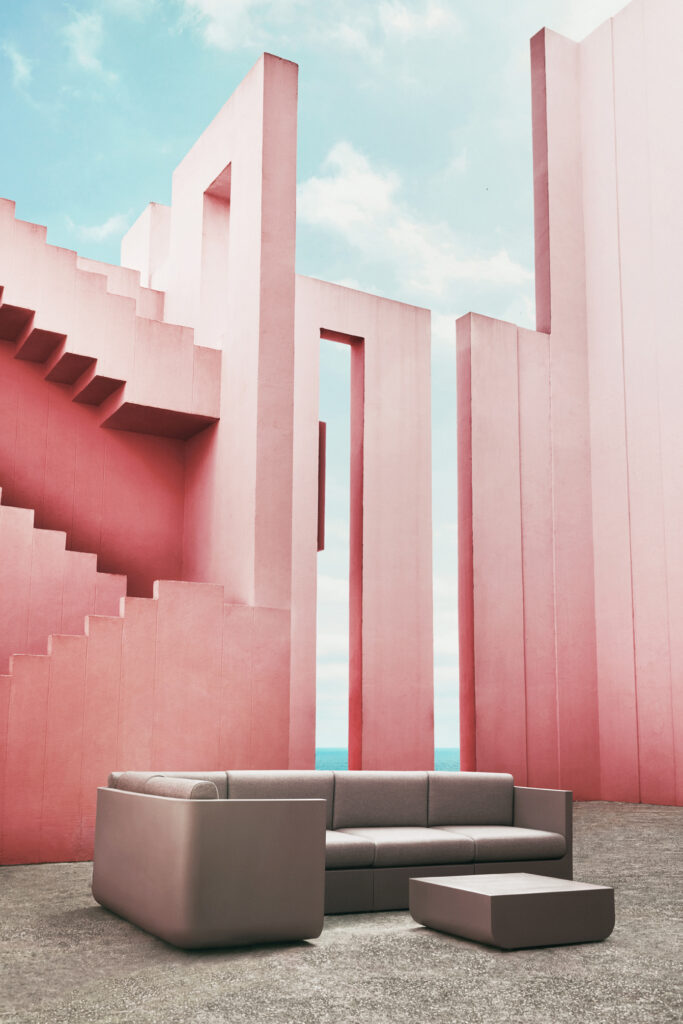 Vondom, Suite 1532
Vondom invites you to discover their 2017/2018 Collections at their Open House, featuring many products debuting in the U.S. for the first time since their preview at Milan & Paris in Spring 2017. They invite you to join them as they toast to new products and thank their clients with refreshments and lite bites.
---

Warp & Weft, Suite 1203
Please join Warp & Weft to view their latest collections!
---

Waterworks Kitchen, Suite 134
Please join Waterworks for an Open House during Spring Market to view its complete kitchen assortment including fittings, sinks, cabinets, lighting & hardware and its newest kitchen furnishings.
---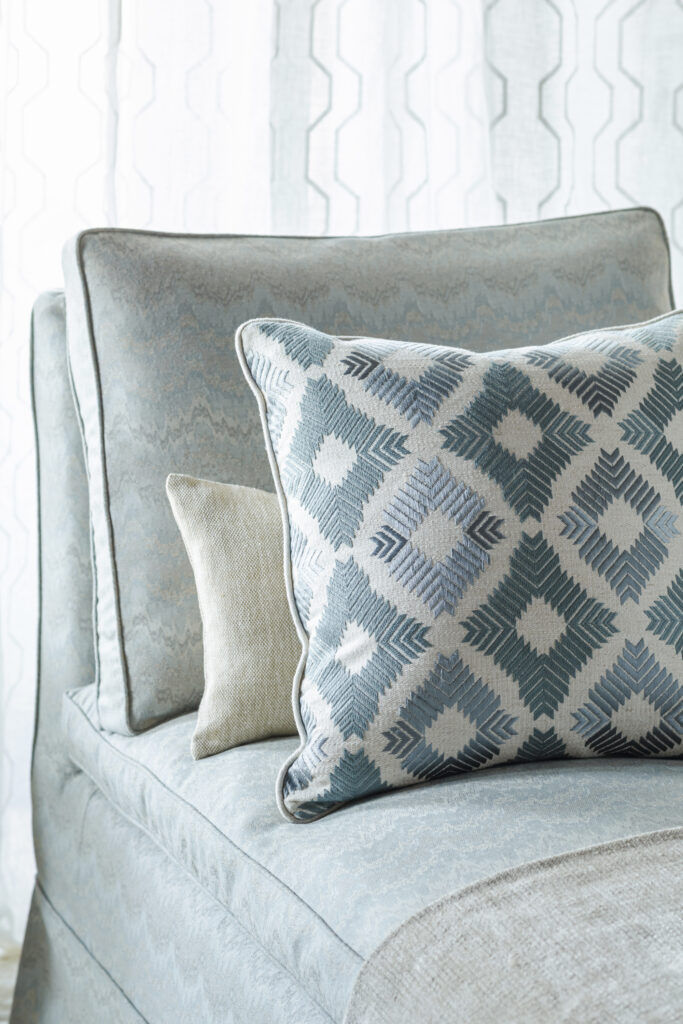 Cowtan & Tout, Suite 1022
The 2017 Cowtan & Tout collection exudes easy elegance: the ultimate luxury. Explore the inspirations abound from global textile traditions and their own extensive historic archives. A soft, clear palette plus diverse techniques, fibers and finishes create a wide range of fabrics, and wallcoverings. Collection on view now at Cowtan & Tout, Suite 1022.
---

Ferrell Mittman, Suite 903
Visit Ferrell Mittman's newly revamped showroom for an overview of new introductions from Ferrell Mittman and all of its represented lines.
---

Romo, Suite 1703
Linara…. A worldwide staple plain in the Romo collection for decades, Linara's peach fuzz hand, durability and washability make it the perfect go to fabric. All are welcome to explore over 360 colors and during your visit we hope you enjoy a refreshing beverage in our showroom on the 17th floor, Suite 1703.
---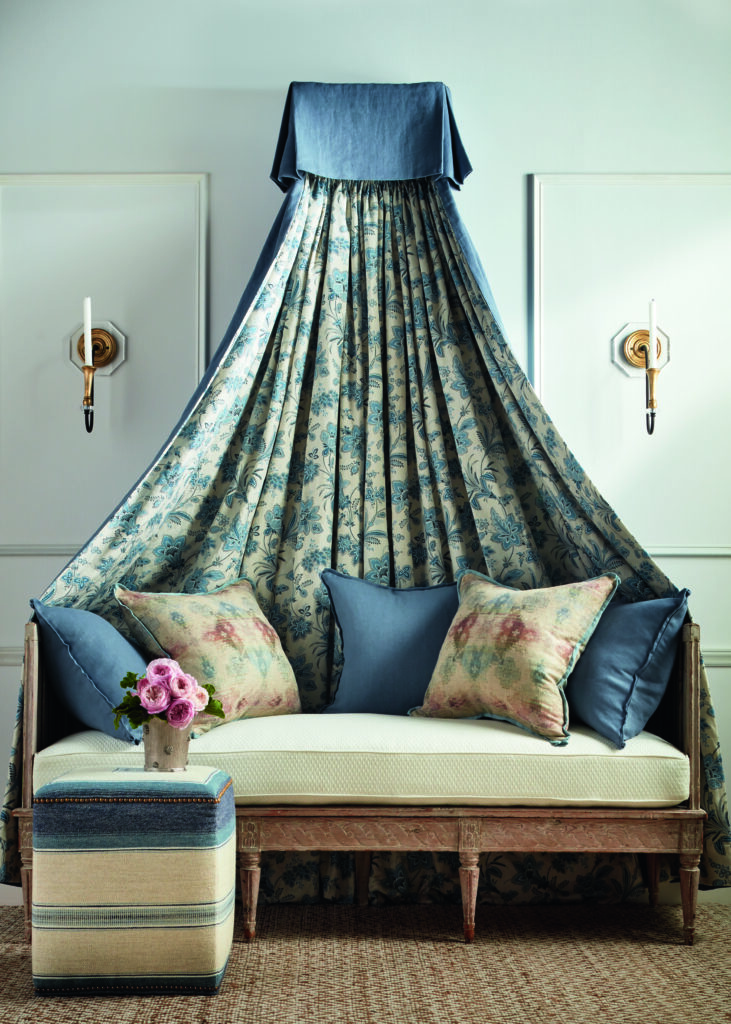 Zimmer + Rohde, Suite 932
Visit the Zimmer + Rohde showroom during Fall Market at the D&D Building to see our beautiful new fabric collections from Hodsoll McKenzie, Zimmer + Rohde, and Ardecora, as well as new furniture from Mobil Fresno, Eric Brand and wall coverings from Yana Svetlova.
---
No RSVP required for Open House Events. Times may vary.