Showroom Programs


11:10 AM to 12:00 PM
Meet Marcia
Garrett Leather, Suite 1107
Garrett Leather welcomes Marcia Tucker of Marcia Tucker Interiors based in Greenwich, Connecticut. Marcia Tucker Interiors fuses traditional English elegance with contemporary European influences to produce consistent, customized design solutions in her signature style. Her passion for customized design solutions leads her to Garrett Leather, where she can express her creativity to the fullest with their customized services. With Garrett Leather's extensive options for wall applications, laser etching patterns, and hundreds of colors, Marcia has the creative freedom she needs to accomplish her most challenging projects. Meet Marcia and learn about how you can benefit from Garrett Leather's customization capabilities.

…
Decorate with Nature: Bring the Outdoors In
Made Goods, Suite 325
Mother Nature is a source of boundless inspiration. Nature has inspired furniture collections, fabric, tableware, lighting, design schemes and so much more. The trick is striking the right balance so that nature feels natural indoors and out. Traditional Home's Senior Design and Markets Editor, Tori Mellott will lead a discussion with Made Goods Co-Founder Oscar Yague along with designers Maximilian P. Sinsteden, Catherine Olasky and Bella Mancini to discuss how to incorporate nature into your home in both stylish and livable ways.

…
Barefoot Luxury Living
Robert Allen, Suite 305
Do you suffer from wanderlust? One cure for that is by creating lush and imaginative escapes in the comfort of a home. From Mexico to Manhattan, join lifelong traveler, interior designer and author Sandra Espinet with interior designers Kristen McCory and Keith Baltimore, along with landscape architect Keith Williams, as they share their anecdotes and design tips for creating an at-home oasis from personal travel memories in both indoor and outdoor spaces. Sandra Espinet, Barefoot Luxury book-signing to follow.

…
---
12:00 PM to 1:00 PM
Al Fresco: The Influence of Landscape in Design
Dedar Milano, Suite 1009
Dedar Milano invites you to an intimate panel in its new showroom to discuss how landscape can embolden great design. PIN–UP Editor in Chief, Felix Burrichter will be joined by acclaimed designers Ariel Ashe of Ashe + Leandro, Thad Hayes, and Adam Charlap Hyman of Charlap Hyman & Herrero to share an inside look into the sceneries that inspire them and the key role textiles play in their work. They will be joined by Dedar design duo, Caterina and Raffaele Fabrizio.

…
Creative License
Ferrell Mittman, Suite 903
Barry Goralnick and Keith Gordon of Barry Goralnick Architecture & Design chronicle Barry's path from architect and interior designer to product designer. They will describe the process of obtaining a licensing deal and creating, designing, and marketing a line of products for a major manufacturer in the home furnishings industry. The discussion delves into the creative, as well as technical and business aspects of such a relationship, as well as how to create and leverage a brand.

…
Creating Beauty with Kathryn Scott and Ingrid Abramovitch
Holly Hunt New York, Suite 503/605
Join Ingrid Abramovitch, Features Director for the Hearst Design Group and author of Restoring a House in the City, for an inspiring and enthralling interview with designer Kathryn Scott, whose new book Creating Beauty: Interiors makes its debut this Spring. The conversation will center around the ten homes profiled in Scott's book, which showcase the importance of architectural detailing, classical rules of proportion, and the importance of integrating beautiful materials and finishes in uncommon ways. At the conclusion of the discussion, copies of Creating Beauty: Interiors and Restoring a House in the City will be available for sale and signing.

…
Legacy Ladies of Interior Design
John Rosselli & Associates, Suite 1800 | John Rosselli & Associates is thrilled to host Bunny Williams and Sally McQuillan of Raoul Textiles, both of whom have such an influence on the interior design world. With their unmatched talent and knowledge of the industry, these ladies will continue to inspire. Join them for an afternoon of compelling conversation as they discuss their storied careers, what's next for them, and how they continue to influence the design community. A brief Q&A will follow after the discussion.

…
---
2:10 PM to 3:00 PM
Al Fresco Living: How Barry Dixon Brings the Outdoors In
Fabricut, Suite 915
Join interior designer Barry Dixon and Milieu Design Director, Leslie Newsom Rascoe for a spirited conversation on how Barry encompasses al fresco living throughout his design projects and product collaborations. With his 'through the window' design approach, Barry transports elements – both big and small – from the outdoors in and this philosophy serves as the inspiration behind many patterns in his fabric, trimming and wallcovering collections for Vervain.

…
Blurring the Lines: Living Outside & In
Gloster, Suite 1601
Gloster and ASPIRE DESIGN AND HOME magazine host industry legends and AD100 members Joe Nahem, Principal of Fox-Nahem and Edmund Hollander, Founder of Hollander Design Landscape Architects, along with Sunbrella's Design Director, Emily Cosgrove. Award-winning designer and Creative Director, Sherri Donghia will moderate an insightful and inspiring discussion on the continuity between outdoor/indoor spaces and the revolutionary innovations and imagination in fabric, furnishings, applications and surface that have allowed for seamless transitions — truly blurring the lines.

…
The Latest Luxuries for the Kitchen and Bath
THG Paris Design Center, Suite 1206
With a wealth of new high-end finishes and an increased interest in customization, the kitchen and bath are quickly becoming the most luxurious rooms in the home. Join Christopher Peacock, owner and designer of the eponymous kitchen and bath design firm Christopher Peacock, Cambria's Senior Vice President of Business Development/Director of Design Summer Kath, interior designer Young Huh, and THG Paris North American Director Pedro Uranga at the THG Paris showroom for a lively discussion on this topic, moderated by Galerie magazine's Design Editor Jacqueline Terrebonne. They'll share their unique perspectives on the latest trends and what to look forward to in the near future.

…
---
3:00 PM to 4:00 PM
Nature-inspired Indoor/Outdoor Fabric Line Showing
Scalamandré, Suite 1002
Embrace nature with Scalamandré's latest collections during a line showing presented by Lorraine Lang, VP of Design, and Sumitra Mattai, Senior Design Director. Explore ISOLA, Scalamandré's island-inspired collection of indoor/outdoor fabrics and trimmings; BREEZE, Grey Watkins' youthful and vibrant collection brimming with tropical prints, embroideries and tranquil botanicals; along with DORSET COAST, Old World Weaver's collection based on the English seafaring region.

…
Inspiring Gardens of Iconic Designers
Scott Group Studio, Suite 411
Please join Janelle McCulloch, author of Gardens of Style: Private Hideaways of the Design World, AD100 designer Jeffrey Bilhuber, and Jeffrey Caldwell, Architectural Digest's Director of Editorial Projects, as they explore how the creative work of celebrated fashion and design tastemakers has been influenced by inspiring private gardens. From the elegant estates of America's East Coast to the patterned parterres of Provence, enjoy the visual journey of these horticultural havens. Book signing to follow.

…
Power Plants: Bringing Bold Al fresco Style Indoors
Style Library, Suite 409
There are no shrinking violets as House Beautiful Senior Editor, Kathleen Renda hosts an info-packed discussion in the Style Library showroom about taking major style risks when bringing the outdoors in. Dishing the dirt: UK-based Harlequin designer Louise Collis, who oversaw the brand's newest line of fabrics and wallcoverings—all inspired by the Amazonian rainforest—and available through Style Library; Jean Liu, recently named as one of House Beautiful's Next Wave interior designers; and House Beautiful Contributing Editor and Manhattan designer, Libby Langdon.

…
From Parlor to Patio
Vaughan Designs, Suite 1511
Join us for a refreshing look into the fusion of interior and landscape design with renowned designers Caleb Anderson of Drake/Anderson, and Janice Parker of Janice Parker Landscape Architects. In a conversation led by industry expert and Trade Relations for Decaso, Marisa Marcantonio, discover how the principles of design are interpreted inside and outside the home and how each discipline influences the other to create seamless transitions.

…
---
Cocktail Receptions | 5:30 PM to 7:00 PM
Beautiful People of the Cafe Society: The Scrapbooks of the Baron de Cabrol
Brunschwig & Fils, Suite 234
The Baron de Cabrol chronicled the glamorous world of the cosmopolitan café society from 1937–1960 in visually striking scrapbooks that combine watercolor, collage, and photomontage. With firsthand access to the beautiful people and exquisite locales that defined the café society, he recreated memorable events. Visit the Brunschwig & Fils showroom to meet Roger de Cabrol and purchase copies of this special book.

…
Martyn Thompson Presents Collection with Perennials Rugs
David Sutherland, Suite 401
Join Perennials for a whimsical Spring party and lively Q&A featuring distinguished textile designer and photographer, Martyn Thompson and Hearst Design Group Executive Director of Home Furnishings Karen Elizabeth Marx. Thompson will be debuting his namesake collection for Perennials Rugs – a beautifully unique collection of performance Tibetan knot rugs – and signing copies of his books, Interiors and Working Space: An Insight Into the Creative Heart.

…
Sunset Terrace Party
Kettal, Suite 222/333
Please join us to celebrate the opening of Kettal's first New York City Showroom. KETTAL is a luxury outdoor furniture manufacturer established in Barcelona, Spain. Known for manufacturing furniture that is both functional and beautiful, Kettal has been creating timeless pieces for over 50 years. Our 2018 collections will be on display including a sneak peak of some of the 2019 collections recently introduced in Salone de Mobile. We will be serving cocktails and hors d'oeuvres al fresco on our terrace.

…
Light & Scent
Lladró, Suite 1507
Join Lladró to view their latest lighting and décor objects, including the new "Light & Scent" collection of small lamps, votives, and home fragrances. In addition, Lladró will be presenting their first collection of side tables with porcelain elements. These new collections come together in a harmonious way to create a beautiful atmosphere both inside and out. Enjoy an evening of cocktails and sensory discovery as you experience the unlimited potential of handcrafted porcelain.

…

---
Special Event | 9:00 AM to 5:00 PM
Headshot Day
Benjamin Moore, Suite 1803
Cost: $125 per session. Regardless of how famous you are or plan to be, you're a professional for crying out loud and your headshot should reflect that. This means your Facebook profile pic just won't do, nor will that "headshot" that you're still using that was taken five, 10 or more years ago (yes, you looked smoking hot but like it or not, you've evolved). That's why we at Editor at Large are offering headshot sessions. The package includes a 15-minute session with a professional portrait photographer, a selection of proofs and one retouched image, delivered to you as both a high-resolution image file and web-ready version. RSVP directly to reserve your spot: ealheadshotdayspring2018.eventbrite.com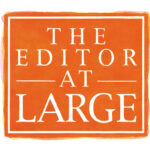 …
---
Media Lounge | 9:00 AM to 5:00 PM
Rest Reconnect at the COCO-MAT Sleep On Nature Media Lounge
COCO-MAT, Suite 417
COCO-MAT Sleep On Nature will open its doors to once again host the DDB Spring Market 2018 Media Lounge, providing all the accouterments to regroup. Pick up the latest issue of the industry's top publications, charge your devices while you enjoy a refreshing glass of Greek Mountain tea and try out their new Apartment Sofa. Come lounge, relax, and reconnect.