Beautiful Blooming Jungle and Kinabalu from Clarence House's Spring 2021 Collection
Posted on February 12th, 2021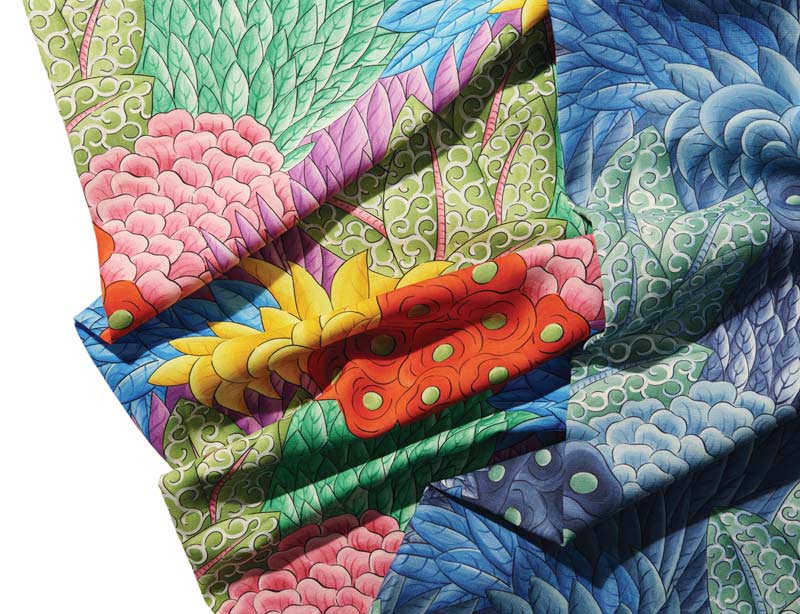 Clarence House is recognized for its distinctive point of view, pure color and paramount textiles with Kazumi Yoshida's sophisticated, enchanting artwork as the cornerstone of the brand. The Clarence House Spring 2021 collection encompasses a variety of plains, patterns and textures. The wide collection brings color to life in a beautiful way. Explore two of the stunning patterns from the collection.
Blooming Jungle reflects the concept of Kazumi Yoshida's 2019 gallery exhibition of the same name, translating one of the paintings from the show into a printed fabric. Invariably drawn to the beauty of the world around us, Kazumi created his own jungle. Featuring vivacious flowers, trees and a menagerie of animals frolicking throughout, Blooming Jungle's vibrant colors bring about sensations of positive energy and sublime happiness.
Like Blooming Jungle, Kinabalu also draws inspiration from Kazumi Yoshida's 2019 gallery exhibition. Influenced by the allure of nature, Kazumi brings the world to life through vivid color in this printed pattern. Designed to coordinate with Blooming Jungle, Kinabalu complements other patterns or stands on its own.
Browse the Clarence House Spring 2021 Collection
Tags:
Clarence House
,
Spring 2021 Collection