Open Houses
best etherium minerbuy essays papers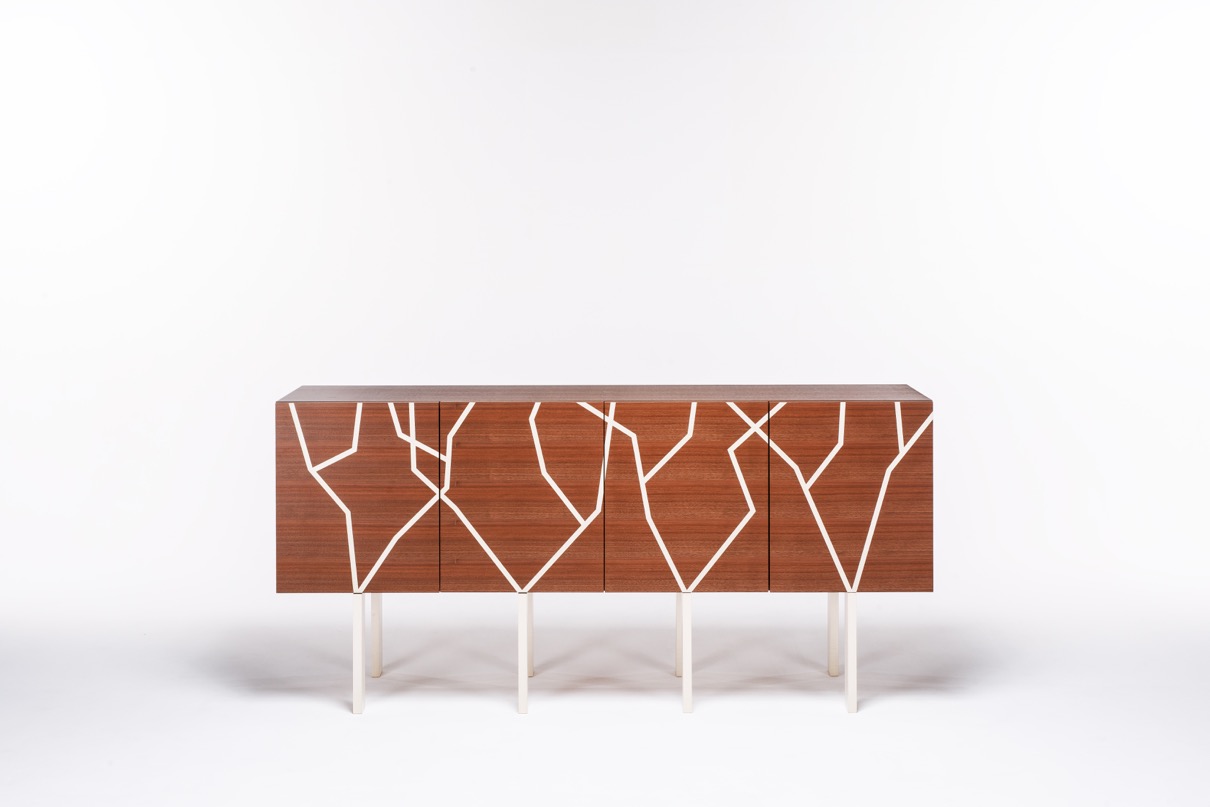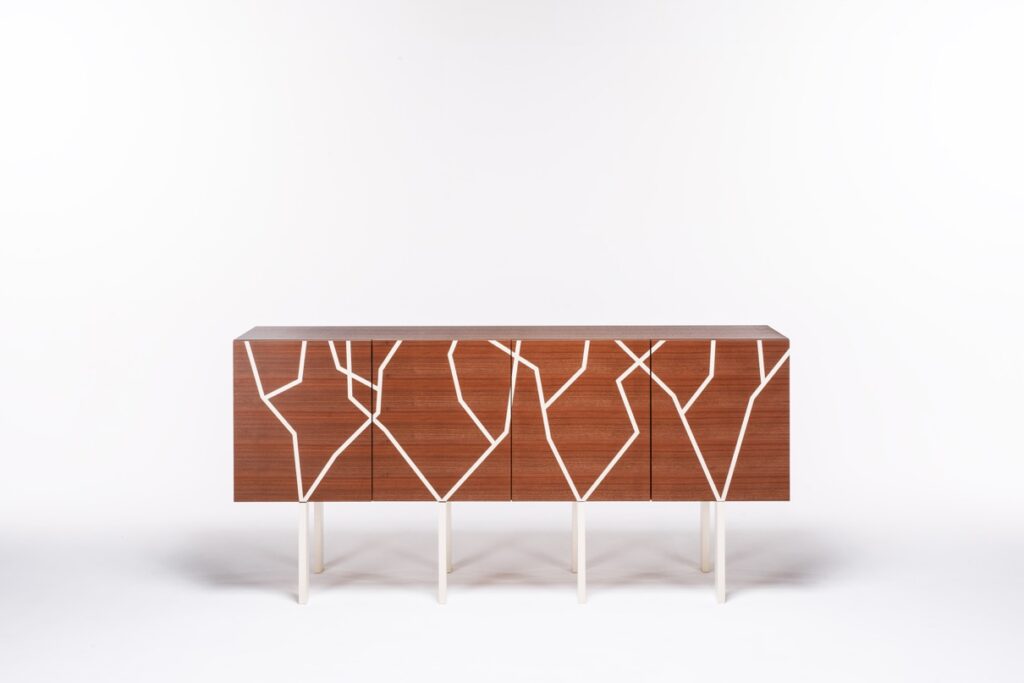 A. Rudin, Suite 1201
Please join us at 5:00pm Wednesday October 10th for an Open House reception highlighting new collections by Matsouka and Black Crow Studios.
---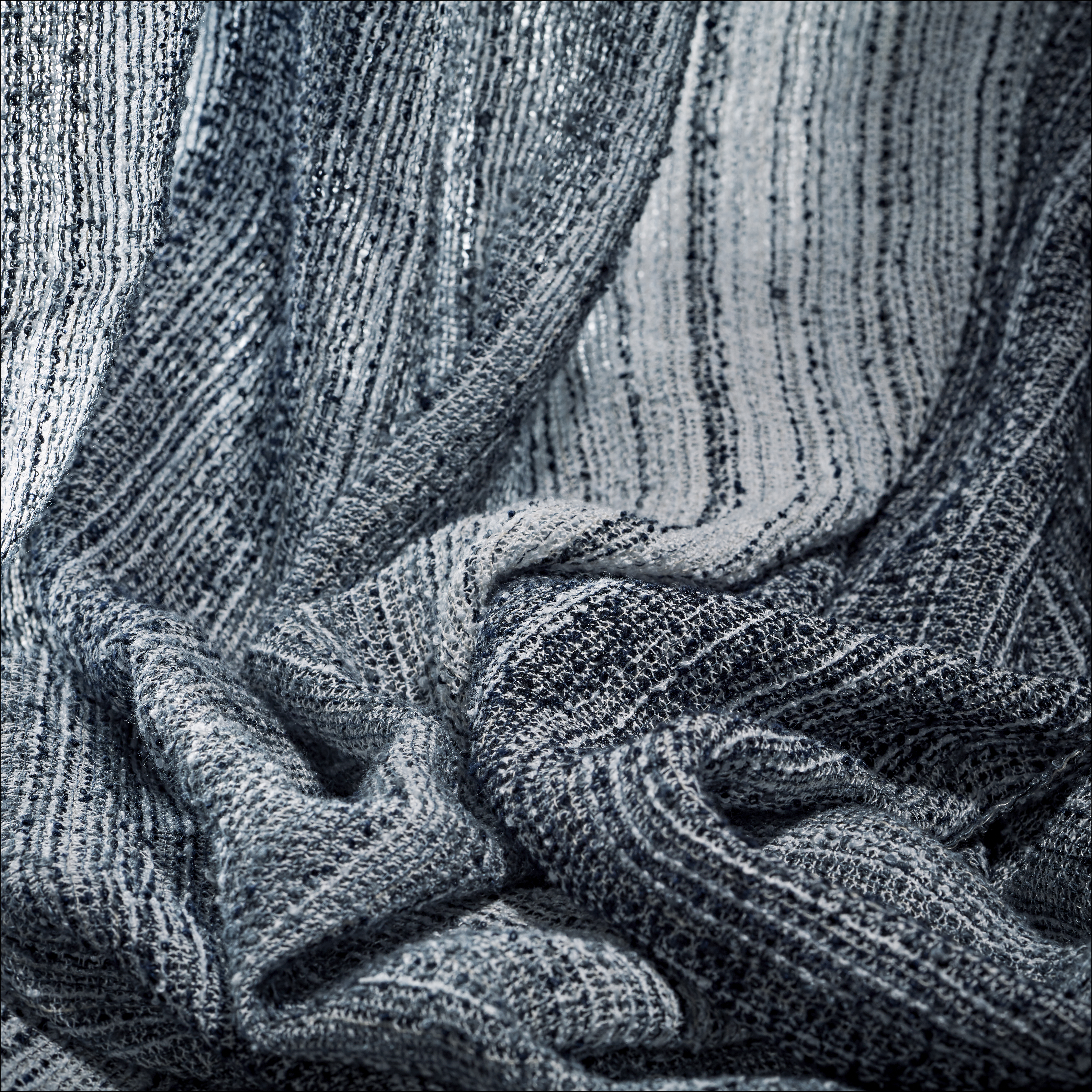 de Le Cuona, Suite 914
This Fall Market's theme is all about luxury, and there is no better place to experience this than at de Le Cuona. For the past 25 years, the company has prided itself on producing the finest fabrics woven by the best weavers in the world. Stop by the de Le Cuona showroom any time throughout Market to see and experiece the new Wanderlust collection, which celebrates the incredible places that have inspired Bernie de Le Cuona's work and the countries where she sources the most luxurious natural fibres imaginable.
---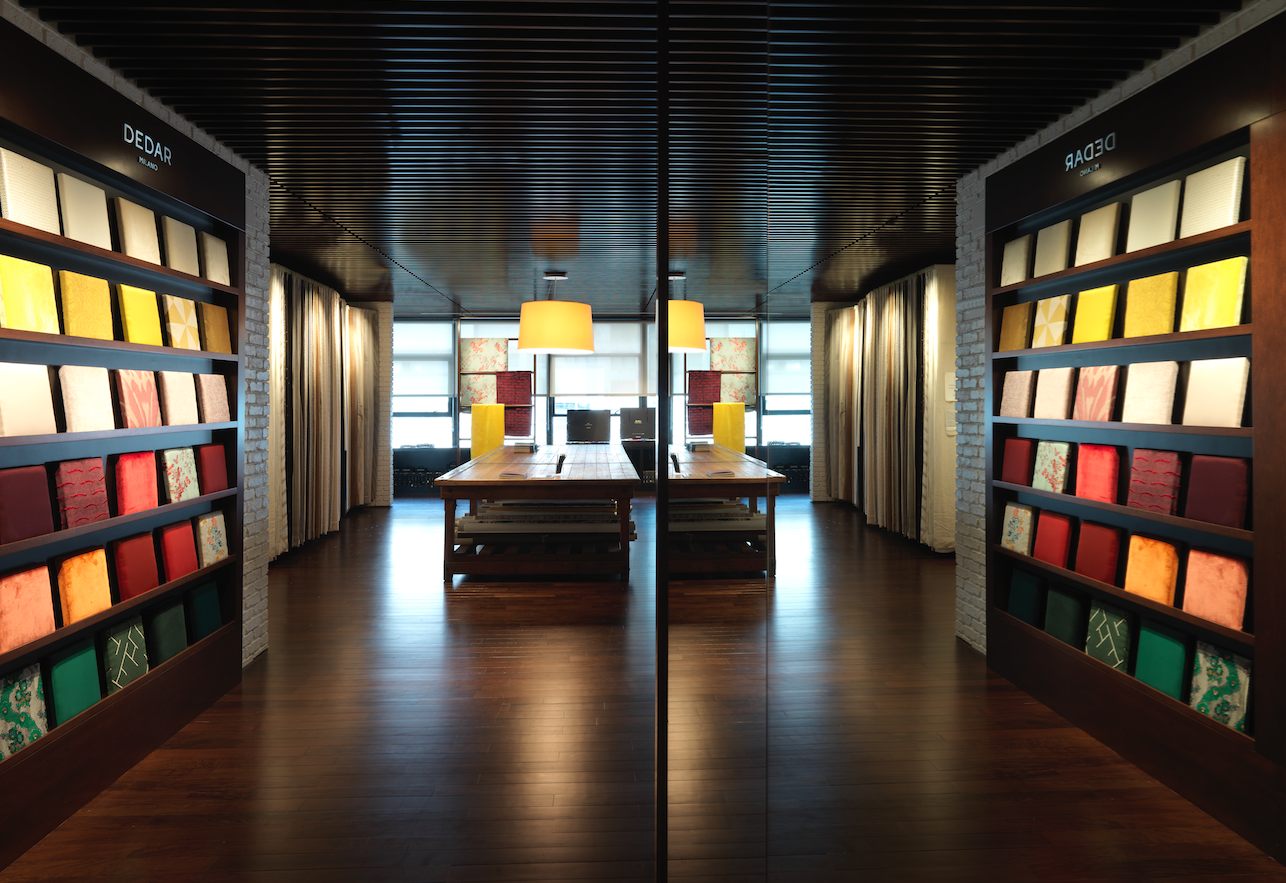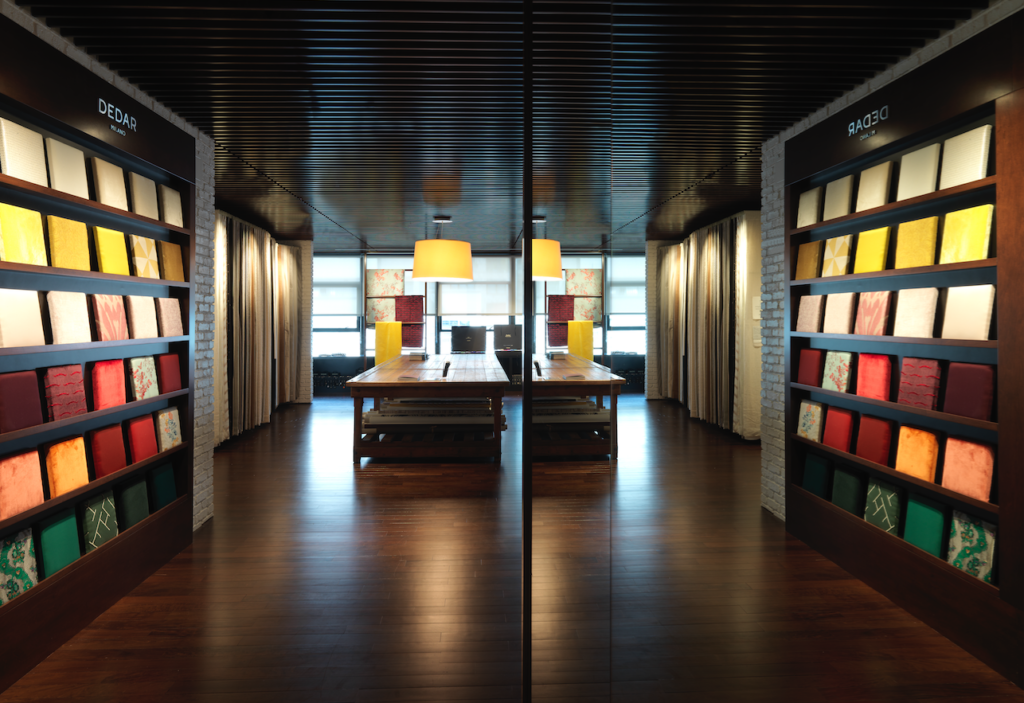 Dedar, Suite 1009
Discover the world of Dedar at their first-ever U.S. flagship showroom. Delight in the beautiful textile and wallpaper collections by Dedar and Hermés on October 10th during Fall Market!
---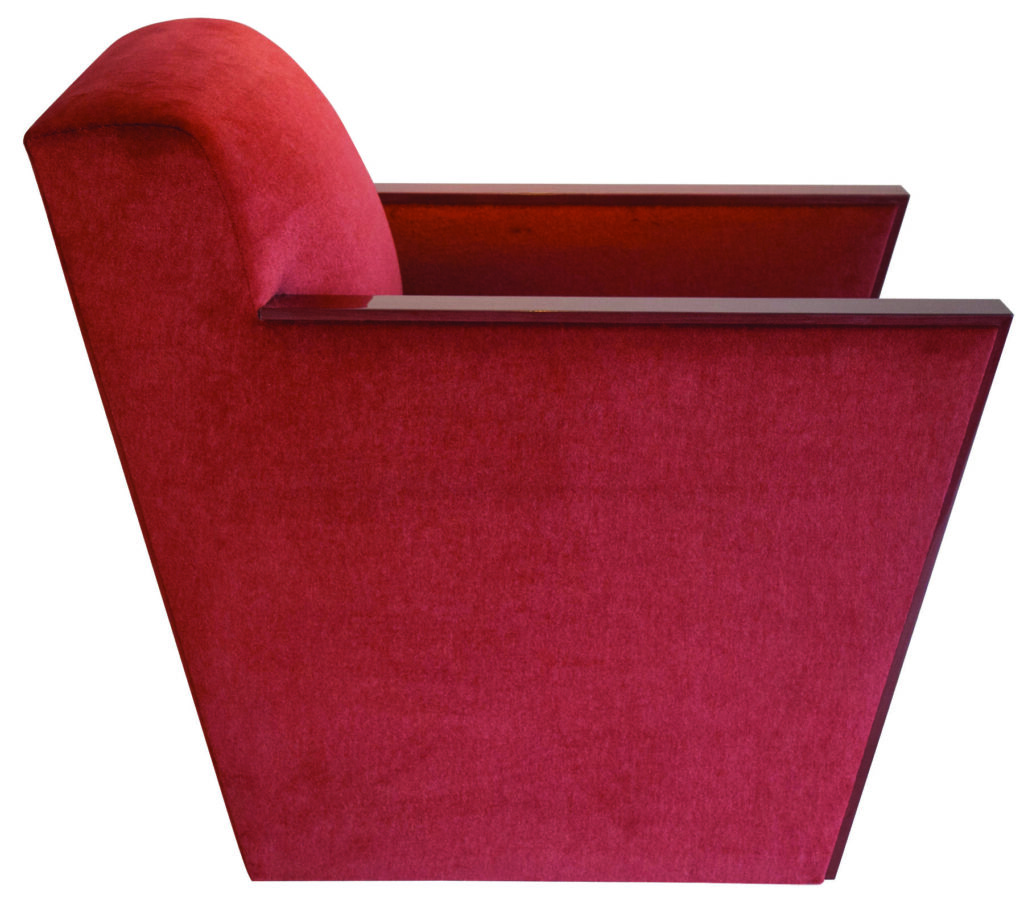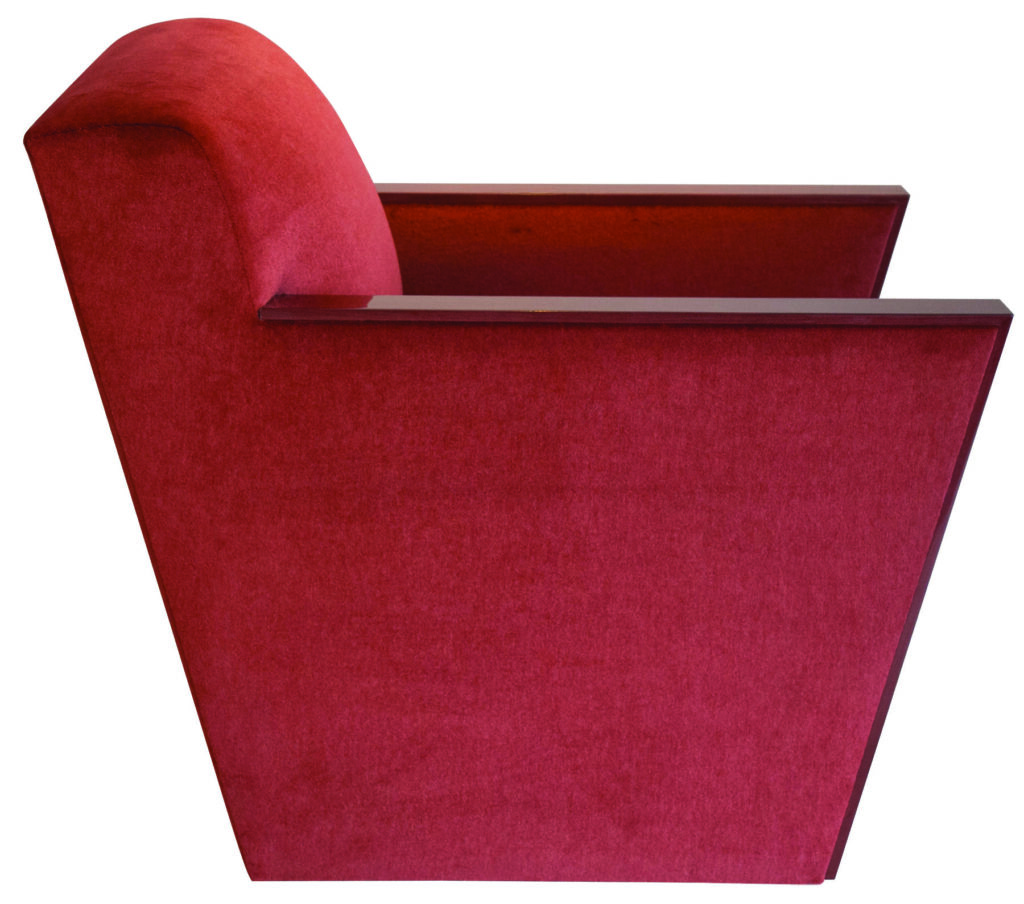 J. Robert Scott, Suite 220
Join us for Open House on October 10th during Fall Market as we welcome our new partners Ann Hauck Art Deco, and selections from Allan Knight & Associates. Discover everything new in our luxury textiles collection featuring new patterns, textures, and tweeds.
---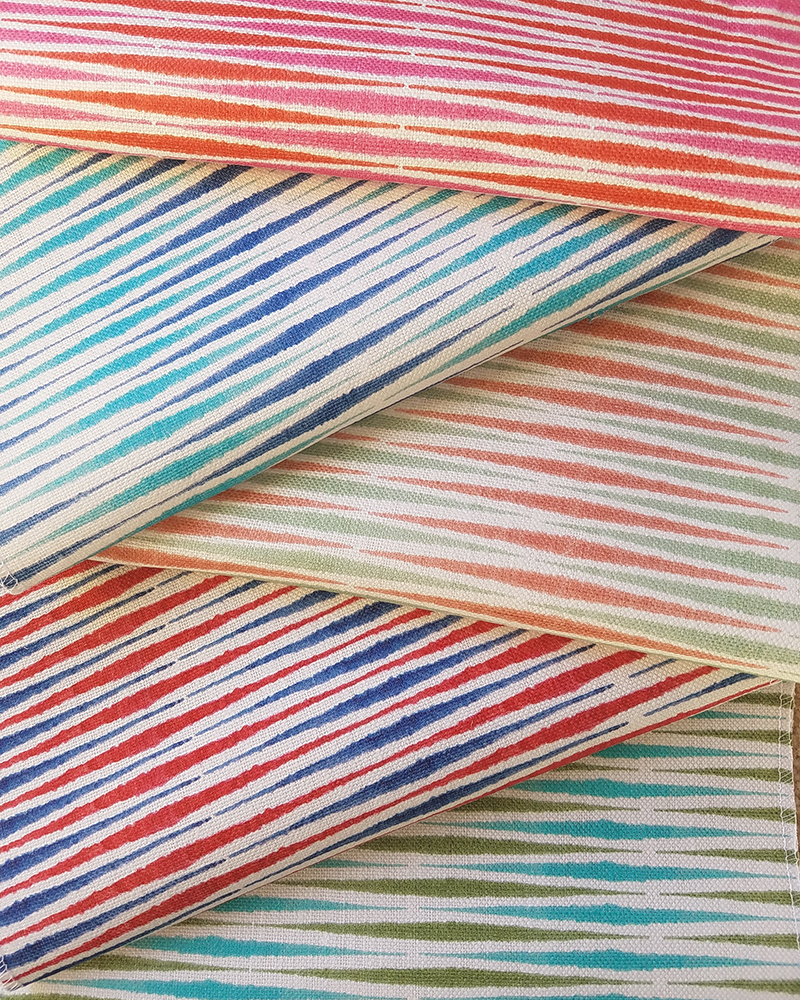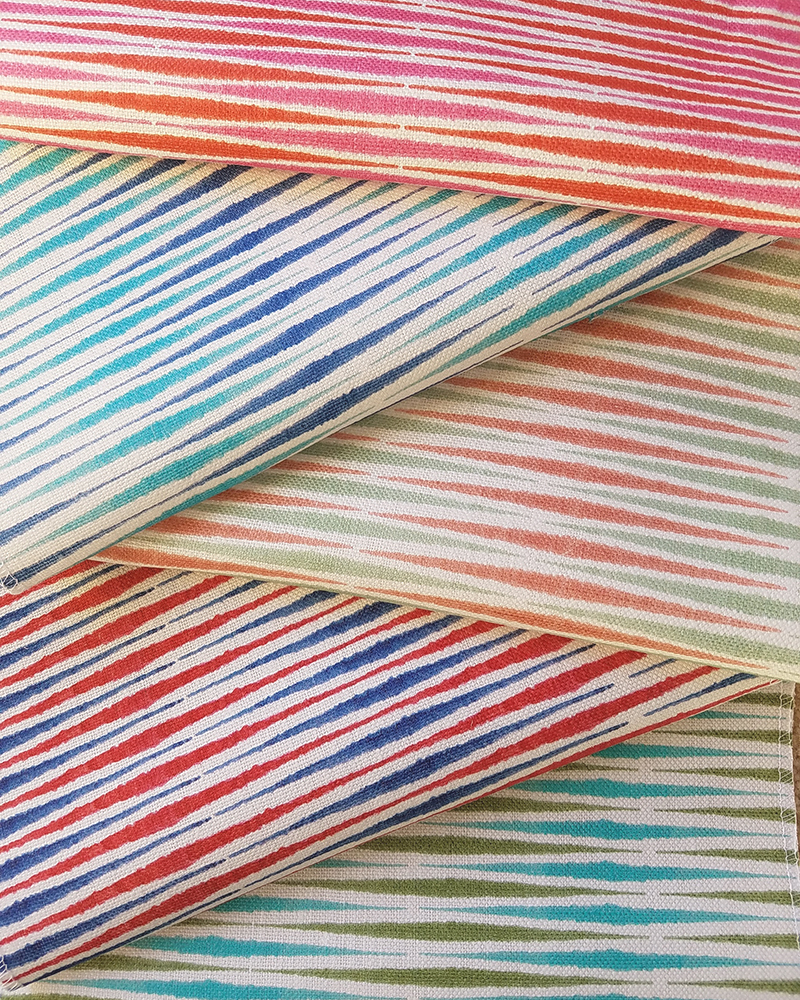 John Rosselli & Associates, Suite 1800
Come one, Come all, for an afternoon at the John Rosselli & Associates Festival of Fabrics. Step right up for presentations and demonstrations. Immerse yourself in textiles of all colors, textures, and sizes. Feast your eyes on sweet treats galore while you explore on the 18th floor.
---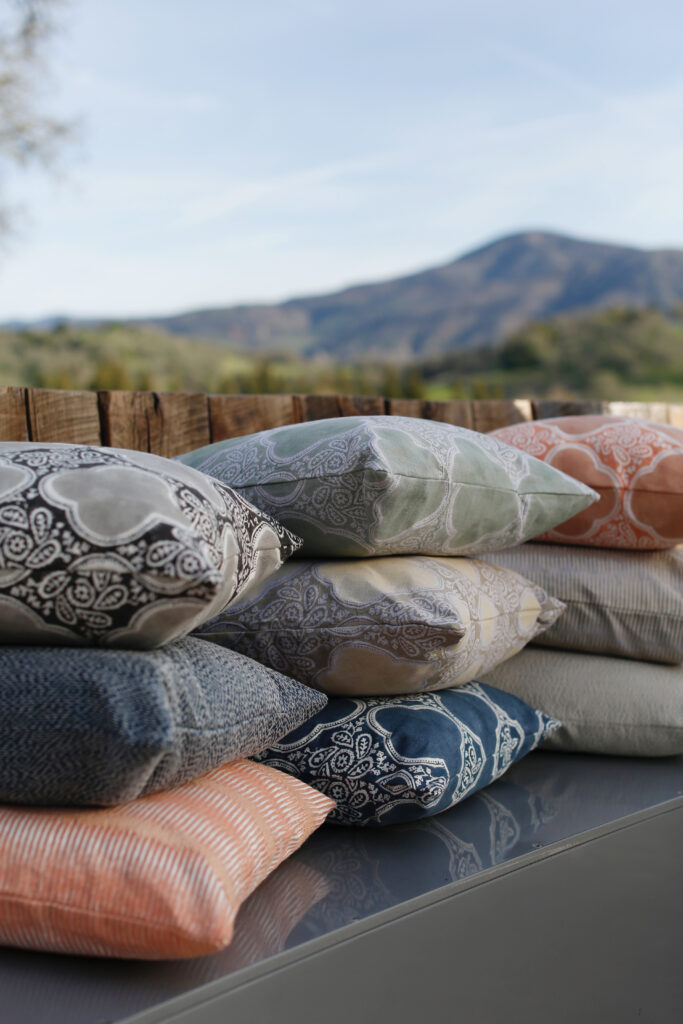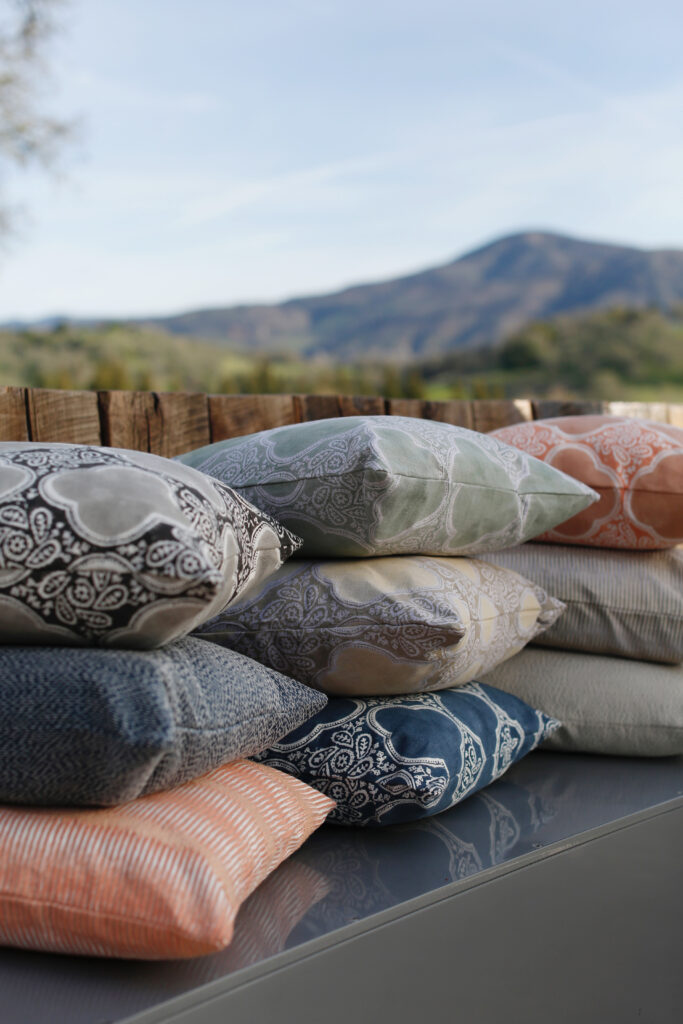 Pollack | Weitzner, Suite 1722
Visit Pollack | Weitzner for light refreshments and to see the latest designs from Pollack, Weitzner, Joseph Noble, Kettlewell Collection, Surfaces by David Bonk and SeemaKrish.
---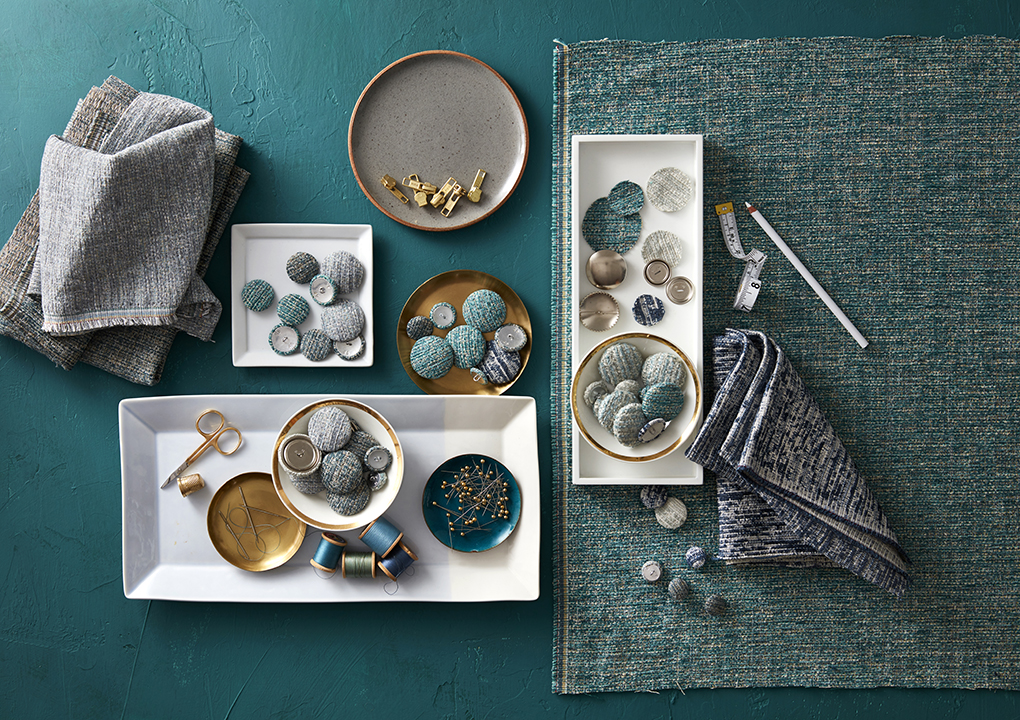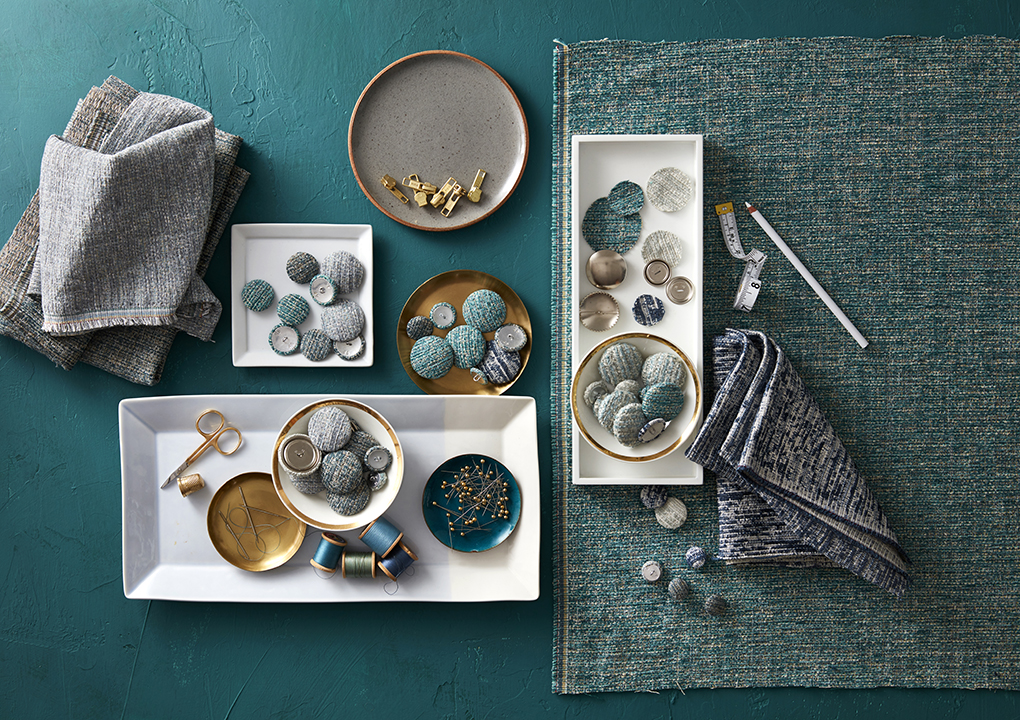 Robert Allen, Suite 305
Visit Suite 305 to see the Fall fabric introductions from Robert Allen including new Solids & Textures and prints from Robert Allen @ Home, and shop wallcovering through the newly represented York Wallcoverings line. Enjoy light bites and refreshments throughout the day.
---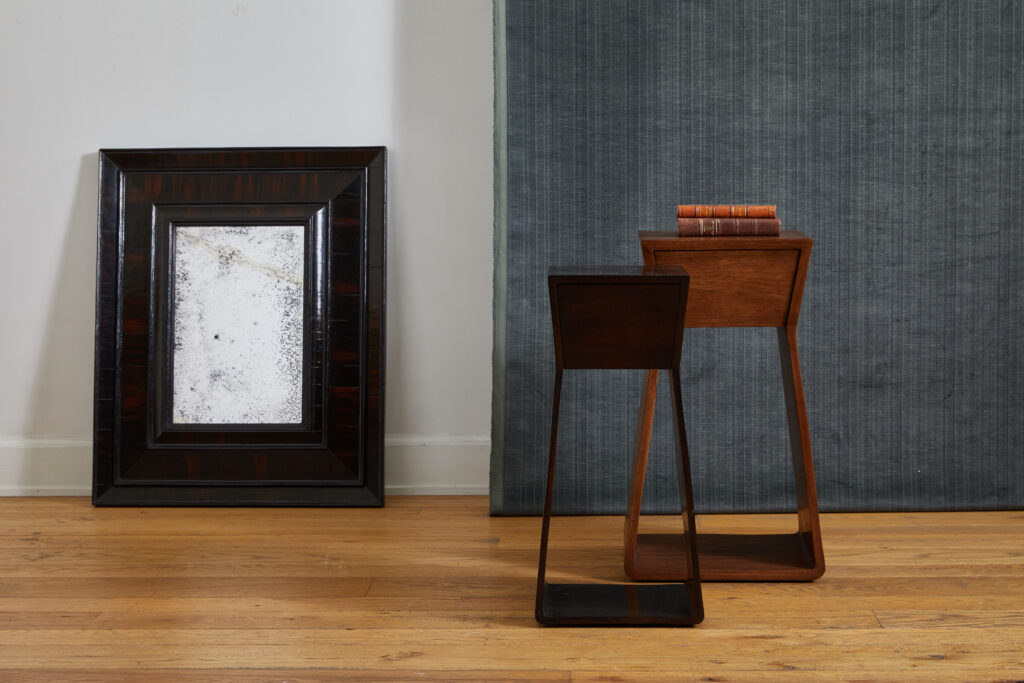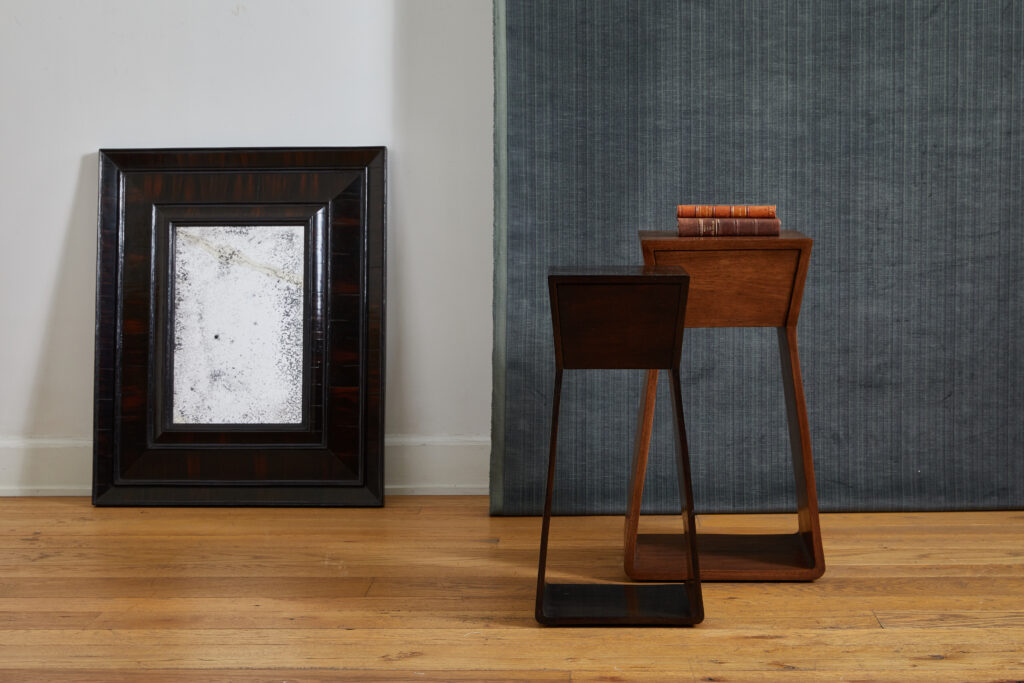 Rose Tarlow Melrose House, Suite 1616
Stop by Rose Tarlow Melrose House to see Rose's latest in home furnishings; including her new modernist lighting collection and her 'Objects of Desire' accessories collection.
---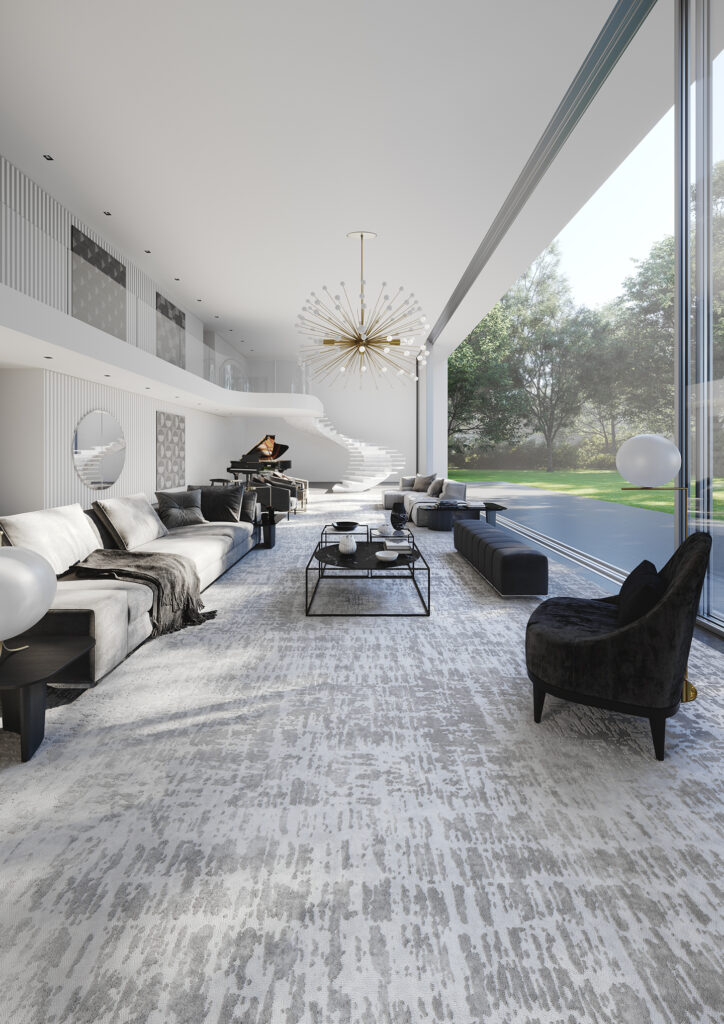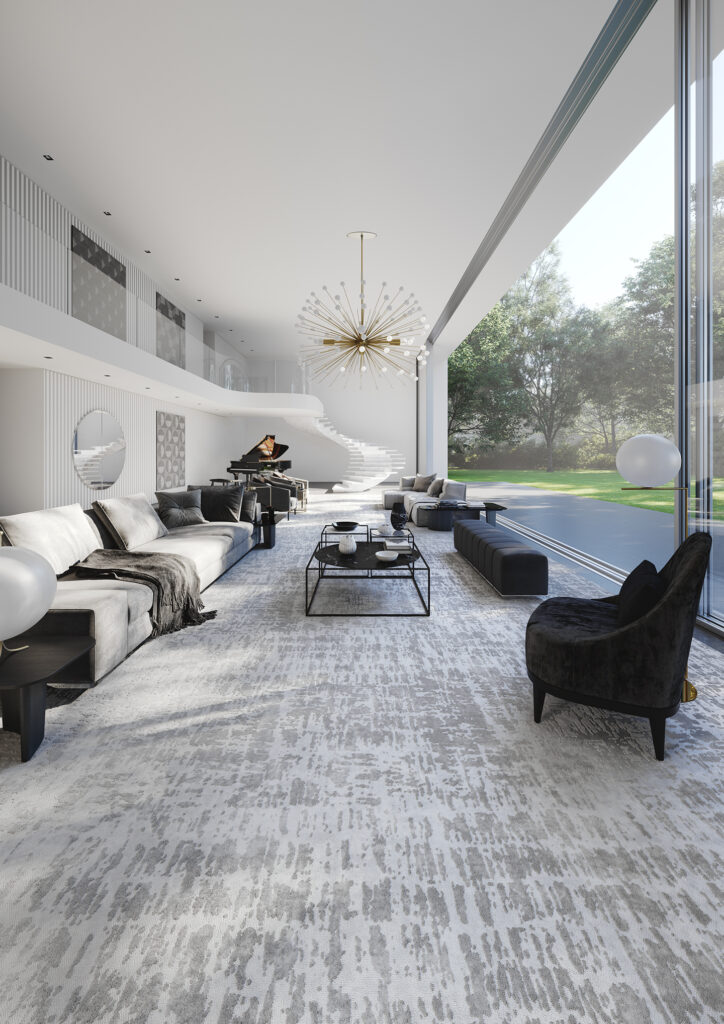 Stark, Suite 1102
Visit the STARK Showroom on October 10, 10AM-4PM, to shop the latest collections in rugs and broadloom.
…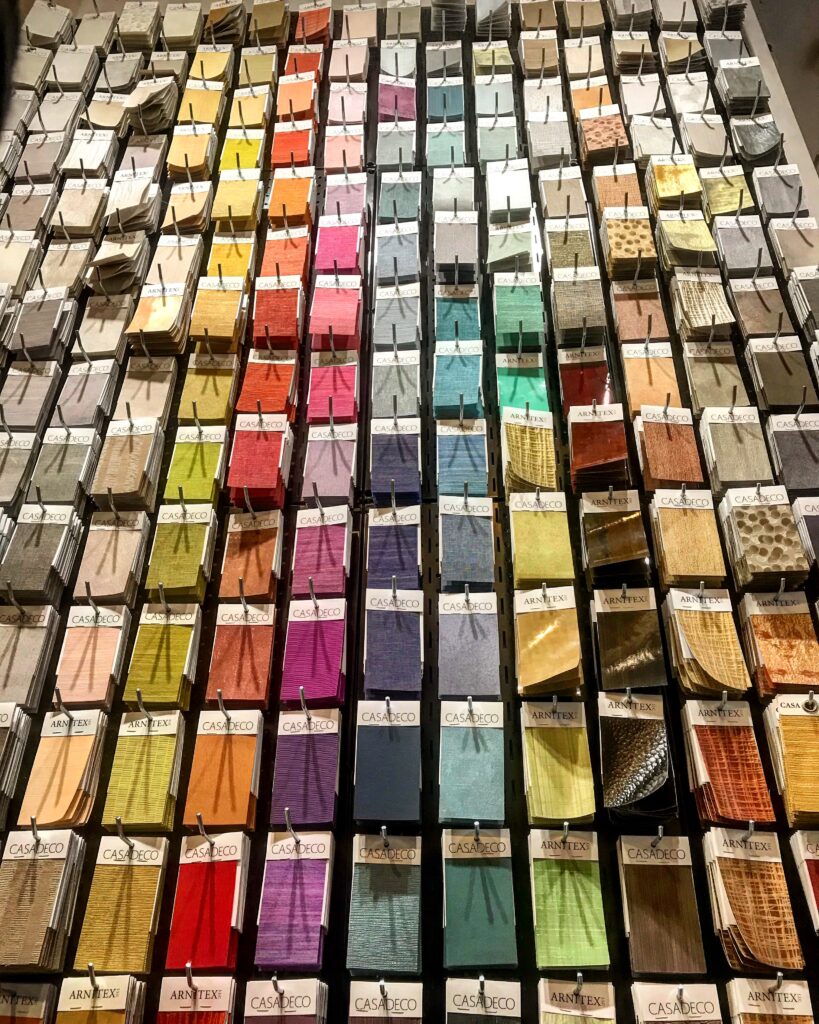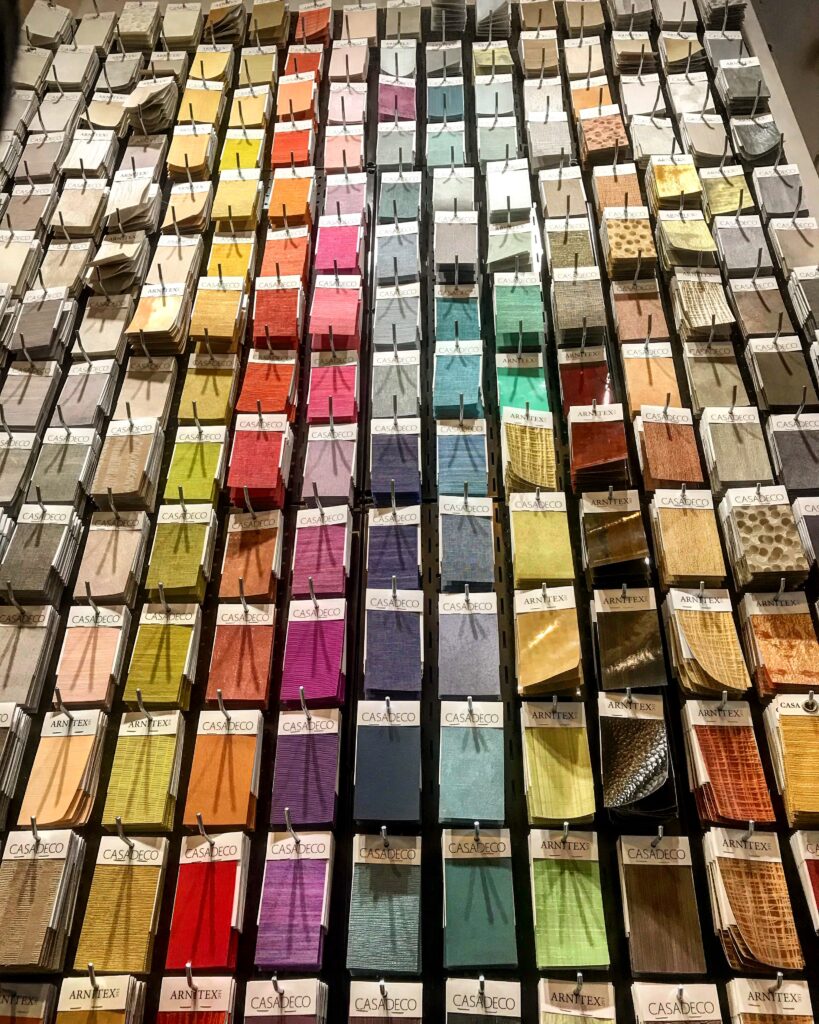 Arnitex, Suite 1207
Visit Arnitex to use our interactive inspiration wall and select from hundreds of innovative wallcoverings. Also preview the new Robert Crowder wallpaper collection, featuring new textures and lacquered creations. Refreshments will be served.
---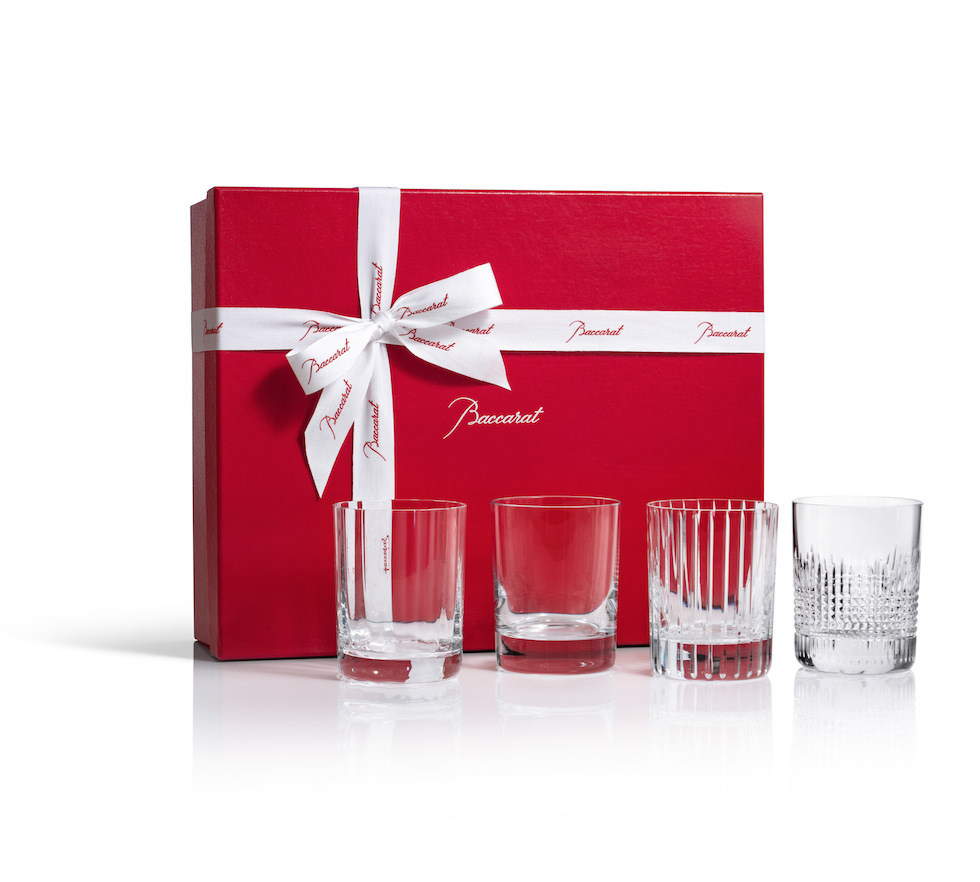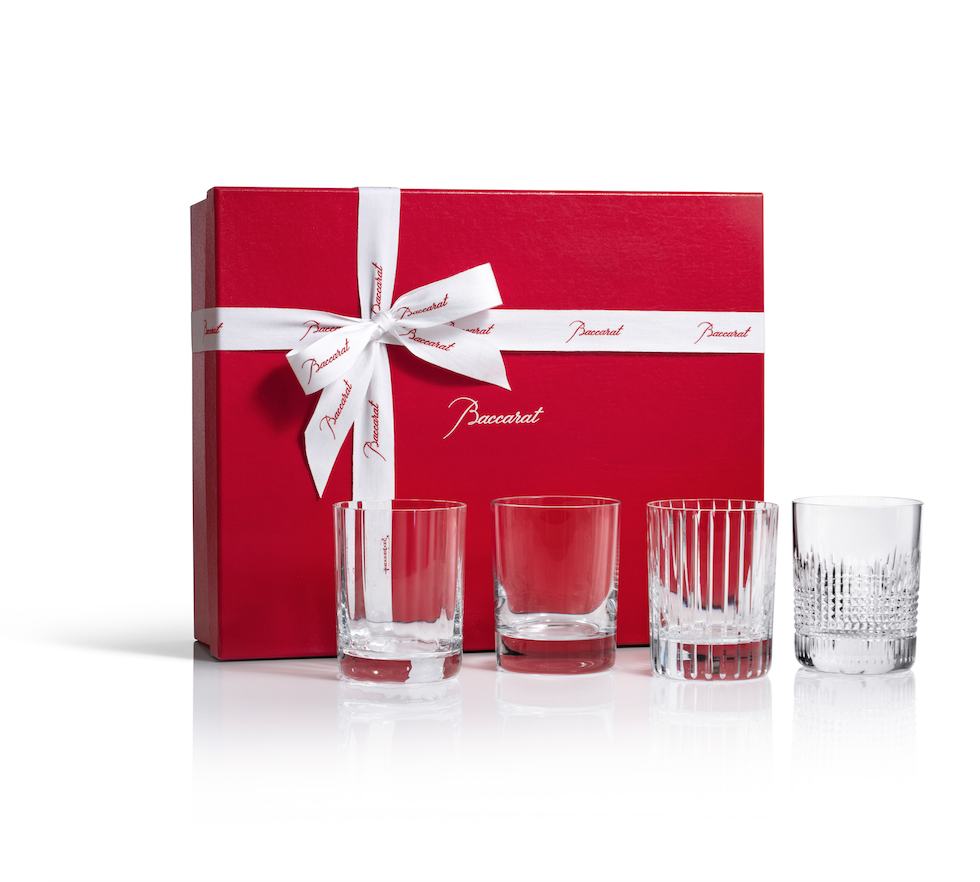 Baccarat, Suite 1005
Stop by the dazzling Baccarat Showroom during Fall Market to immerse yourself in the luxurious new Fall Collection.
---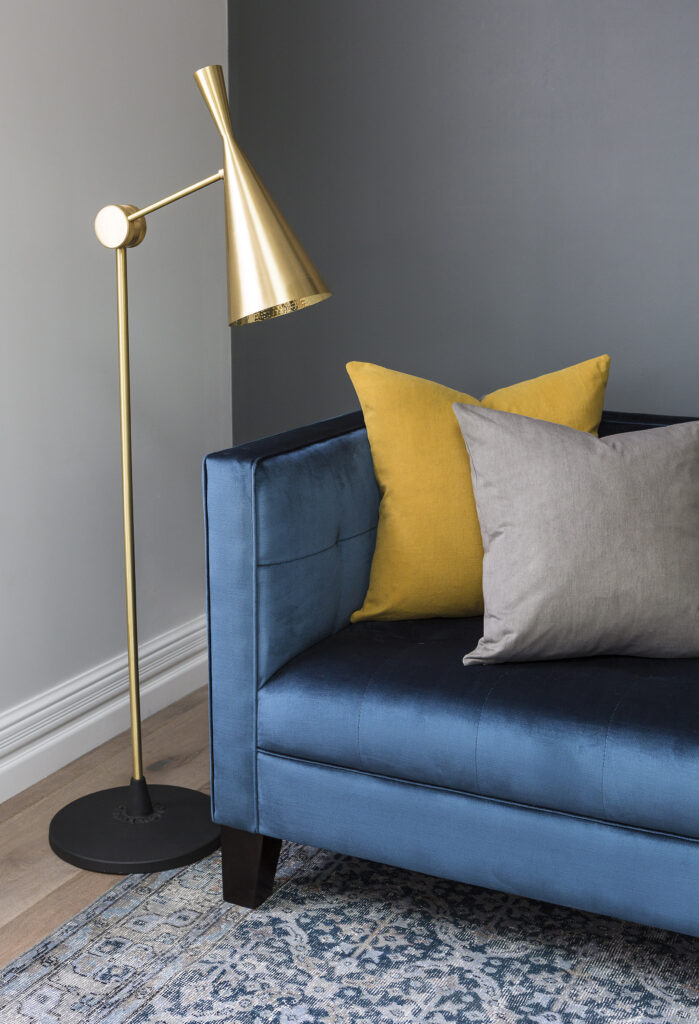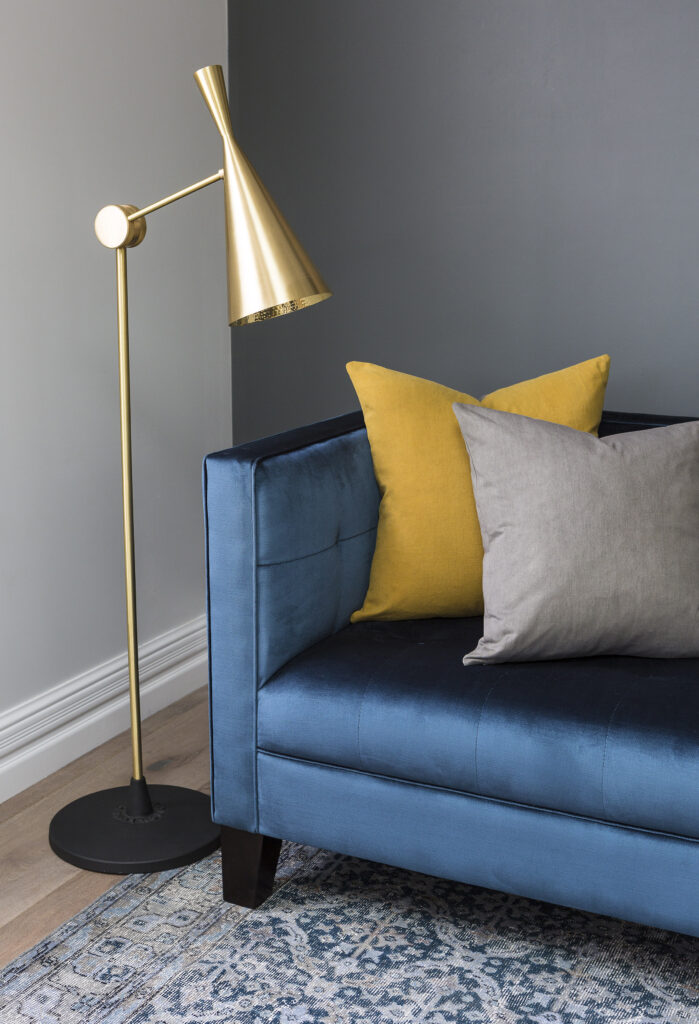 Baumann Dekor, Suite 538
Join us to celebrate the newly curated fabric launch from James Dunlop Fabrics- New Zealand. This well-priced collection includes velvets and textured upholstery, and drapery fabrics. Stop in for refreshments and a preview in the new Baumann Dekor showroom on the 5th floor.
---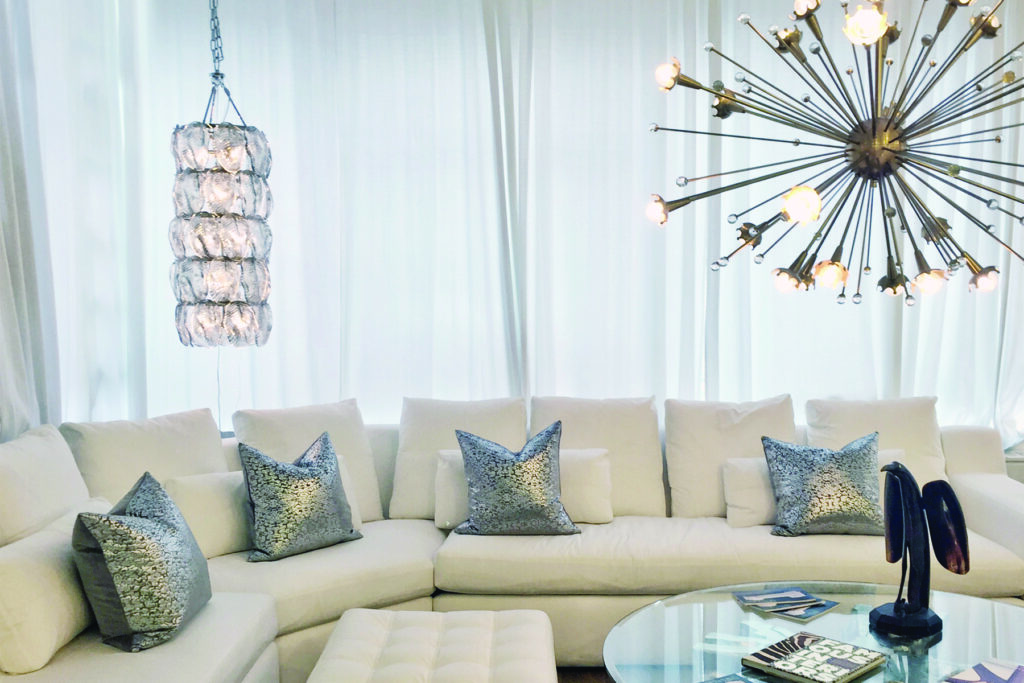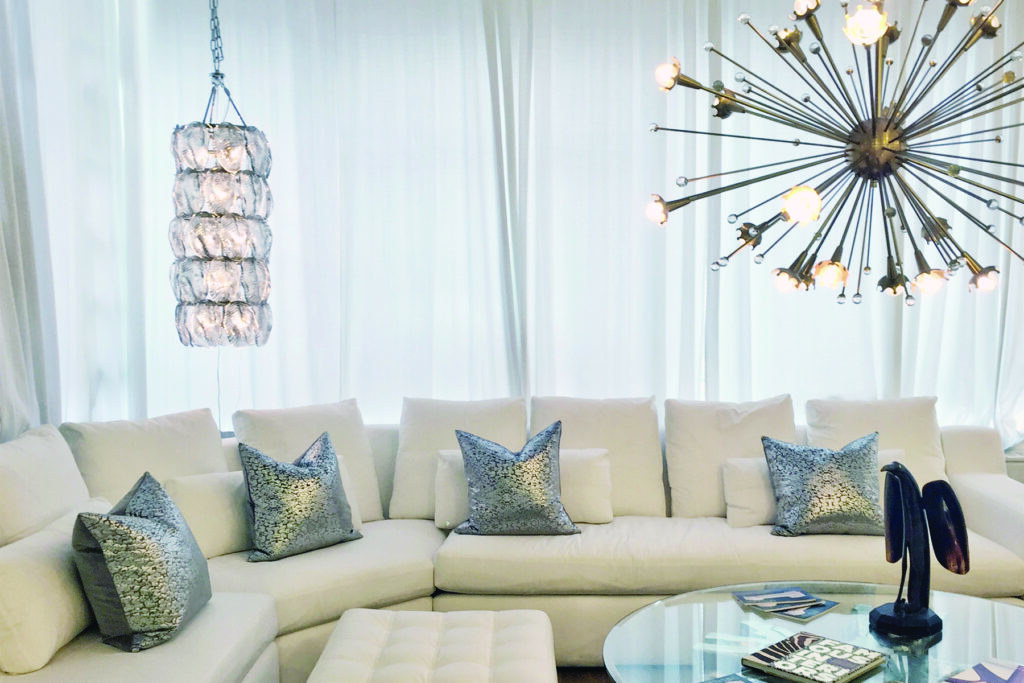 Bespoke by Luigi Gentile, Suite 1205
We custom manufacture fine hand crafted furniture exclusively for the interior design community. We excel at the "art of custom" by simply taking every precaution to ensure that the item specified, is a perfect symbiosis of style, proportions, comfort and quality. No effort will be spared in conveying our interpretation of your vision prior to the final execution. At BESPOKE, ordering custom made, never before realized furniture, is virtually as easy as purchasing an item "off the floor".
---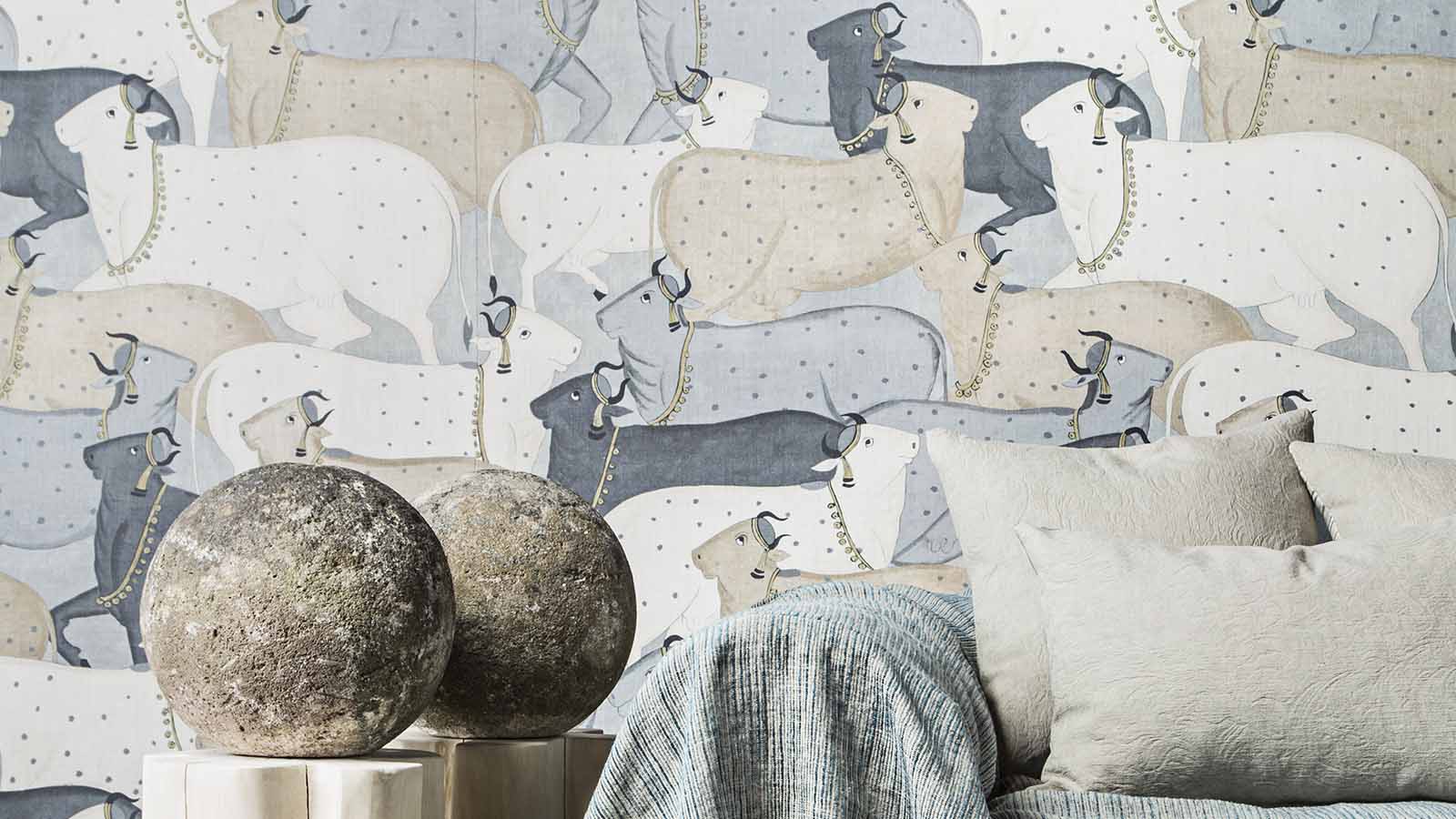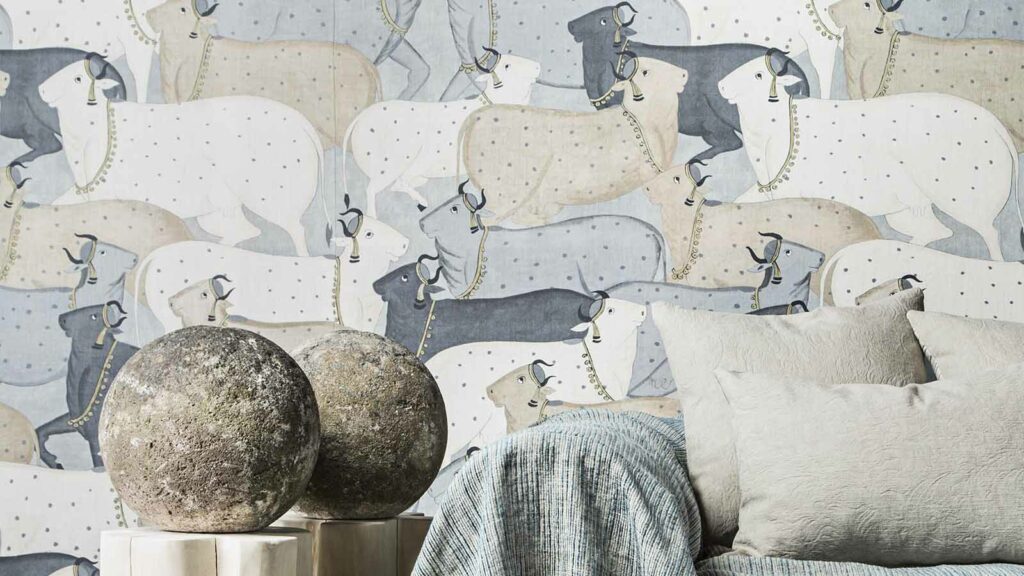 Castel, Suite 715
Luxury textile house Castel welcomes you to visit their first-ever and newly opened New York flagship showroom. Designed by Azultierra Barcelona, the modern atelier showcases Castel's full range of 1,200 fabrics, including new styles from their in-house Castel line, and the Spanish heritage brand Güell Lamadrid. Light refreshments served.
---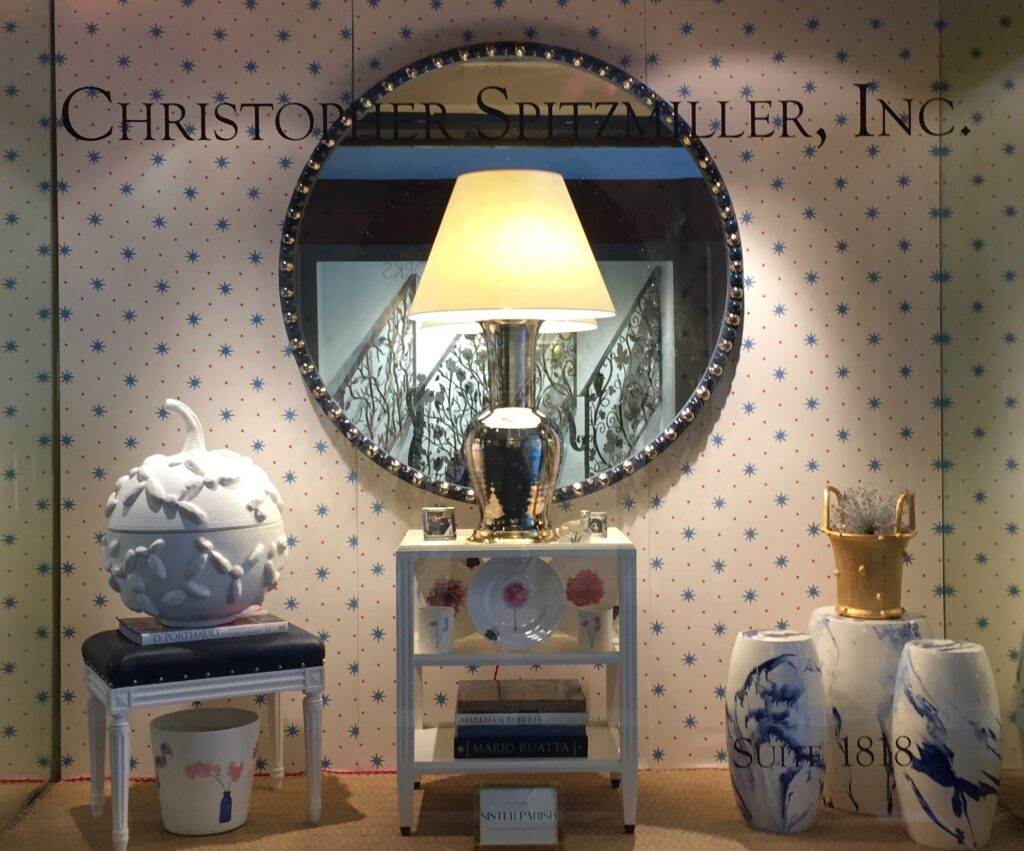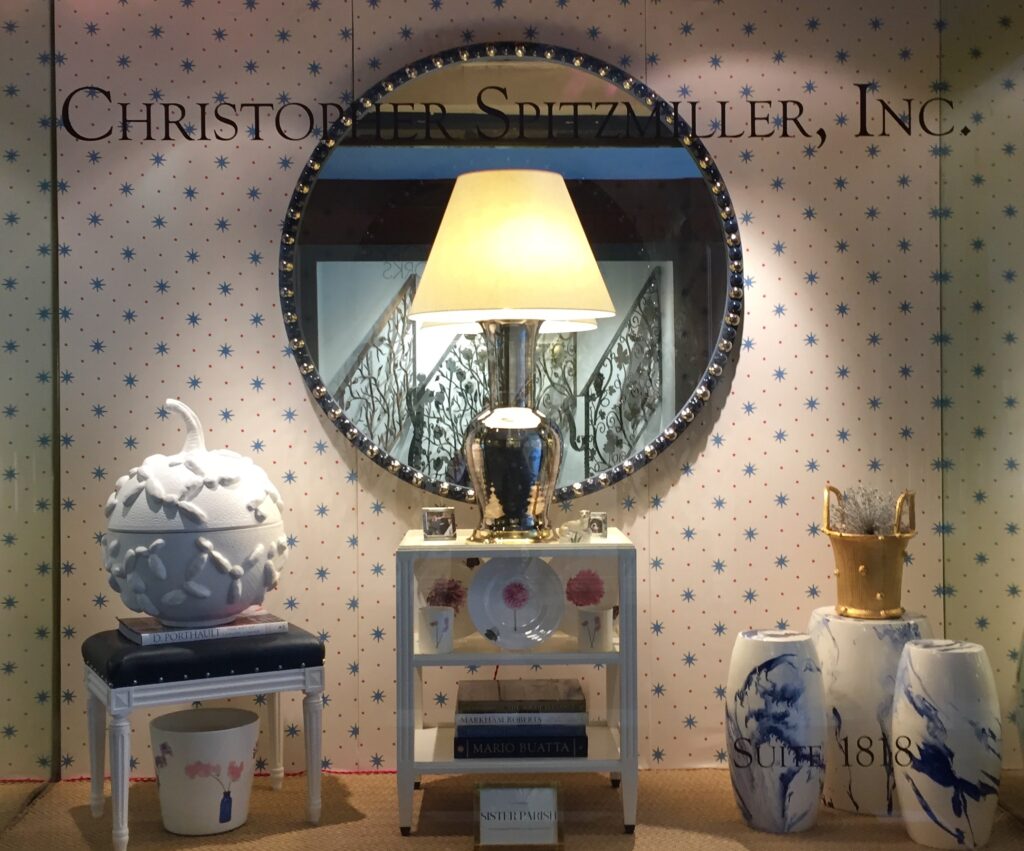 Christopher Spitzmiller, Suite 1818
Stop by our showroom for a sweet treat and to see the loads of new tableware, accessories, mirrors and three new lamp styles we're introducing this fall!
---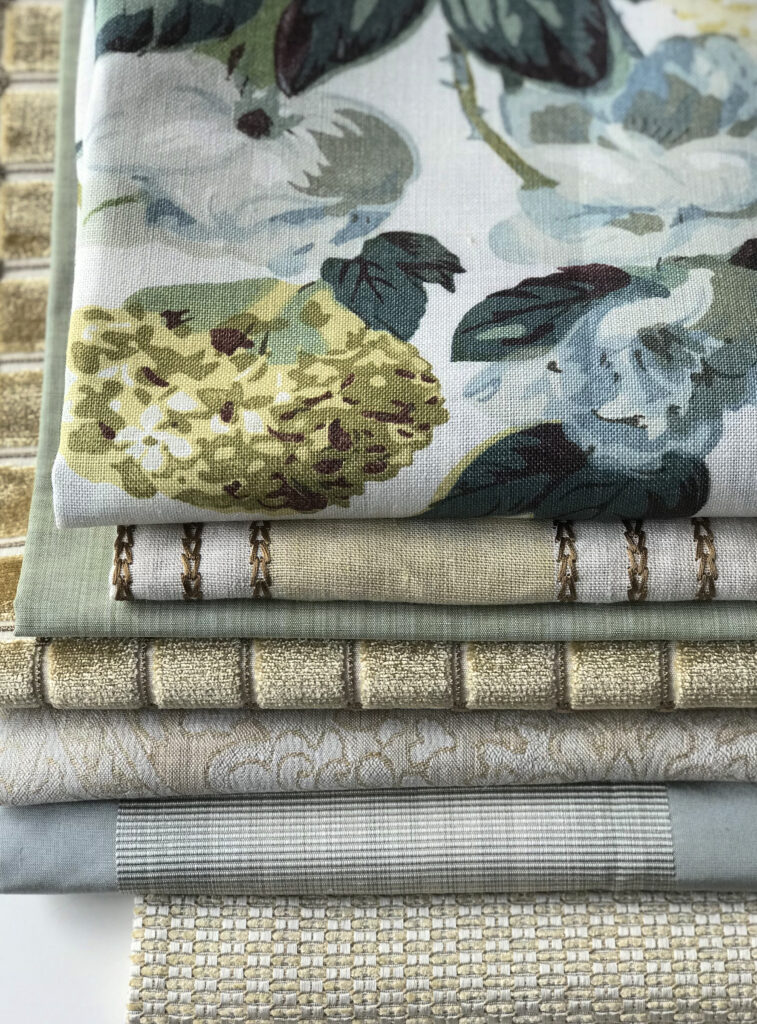 Cowtan & Tout, Suite 1022
Please join Cowtan & Tout for refreshments and a preview of the Fall 2018 Collection. This new collection interprets old world exoticism through a contemporary lens, offering dynamic and elegant weaves, velvets and decorative patterns. An emphasis on a dry linen aesthetic infuses the collection for a fresh update of classic Cowtan & Tout patterns and prints.
---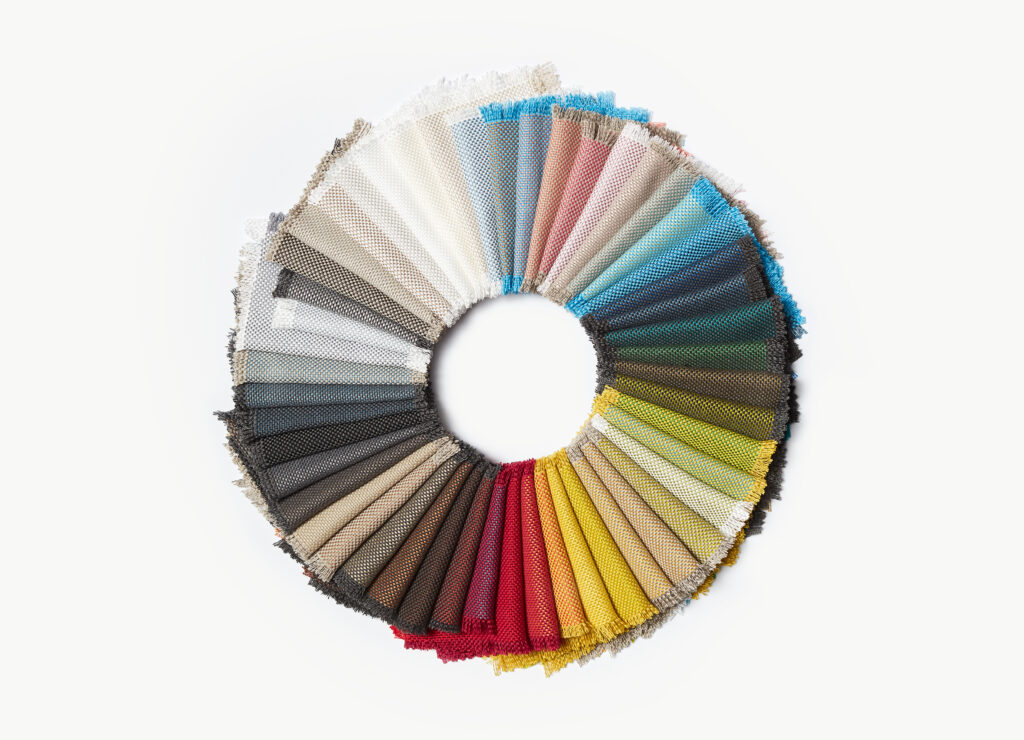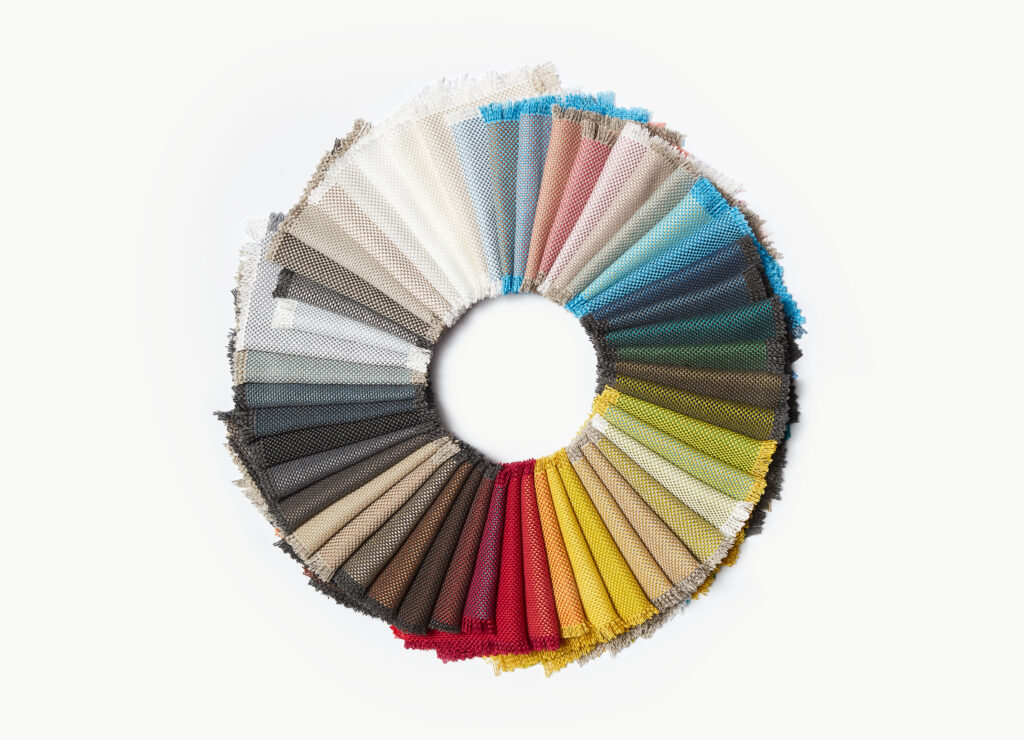 Création Baumann, Suite 1522
Visit Création Baumann to see the new basket weave "FOCUS" in 50 colors. All manufacturing processes from yarn production to the finished fabric are subjected to our high quality and innovative textile production. The comprehensive color palette encompasses the entire spectrum of neutral tones, accent colors, and Nordic-inspired hues.
---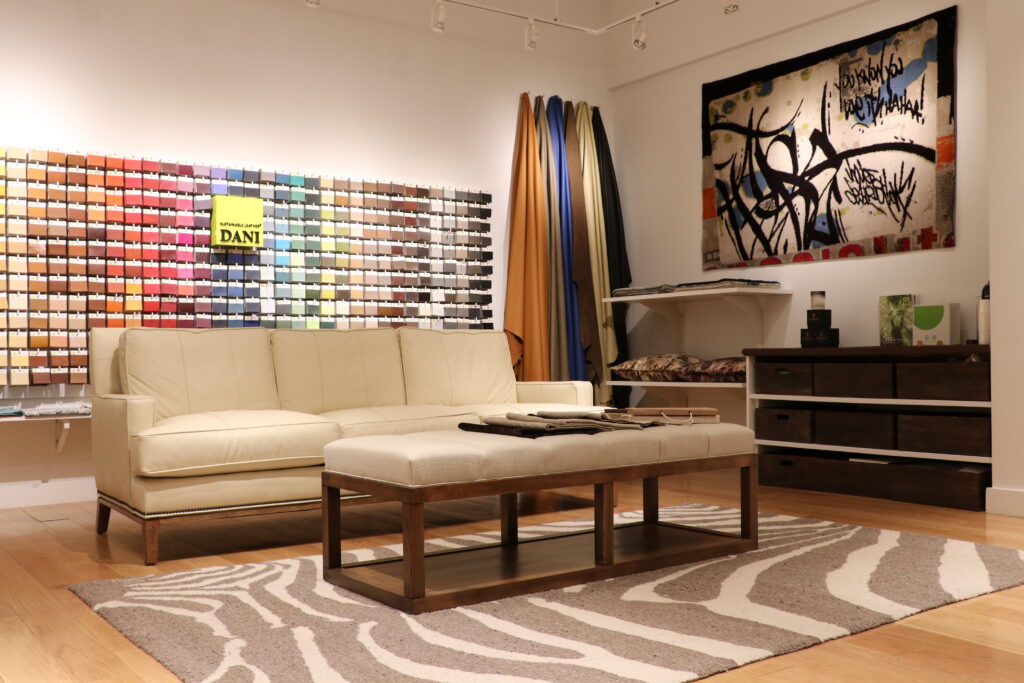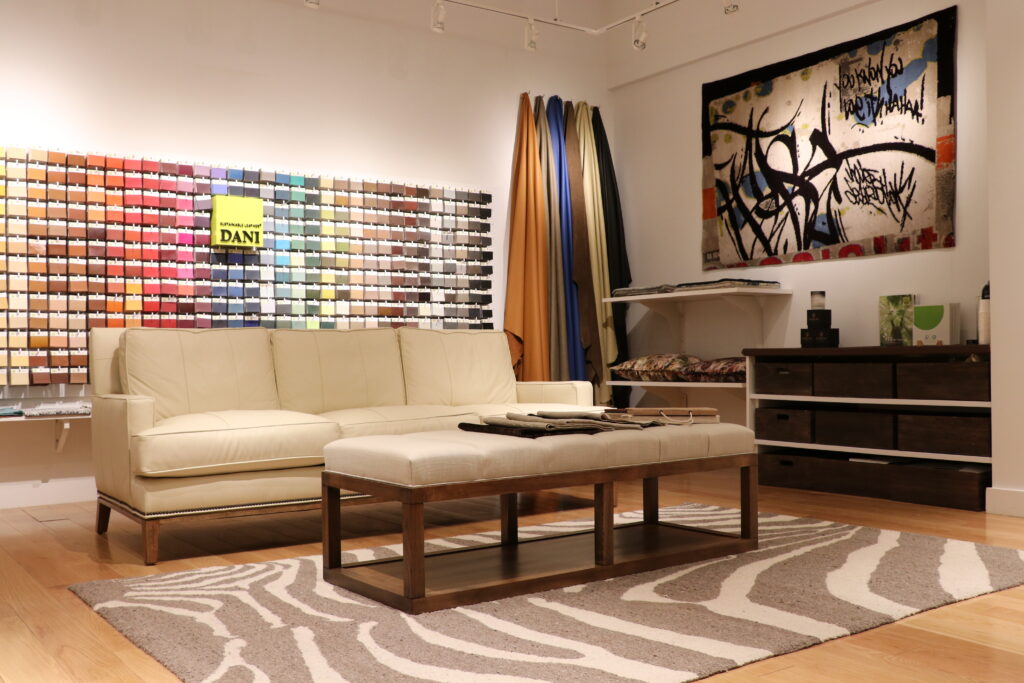 Dani Leather, Suite 214
Since 1950 Dani Leather has pioneered the industry with a large array of styles and applications, all while maintaining an unsurpassed quality learned through tradition. Our Dani NYC Showroom also features LFF Fabrics, Vanguard Furniture, and Joseph Carini Carpets to give our customers an all encompassing experience. Please join us at the Dani Leather Showroom, Suite 214 to view our new collections.
---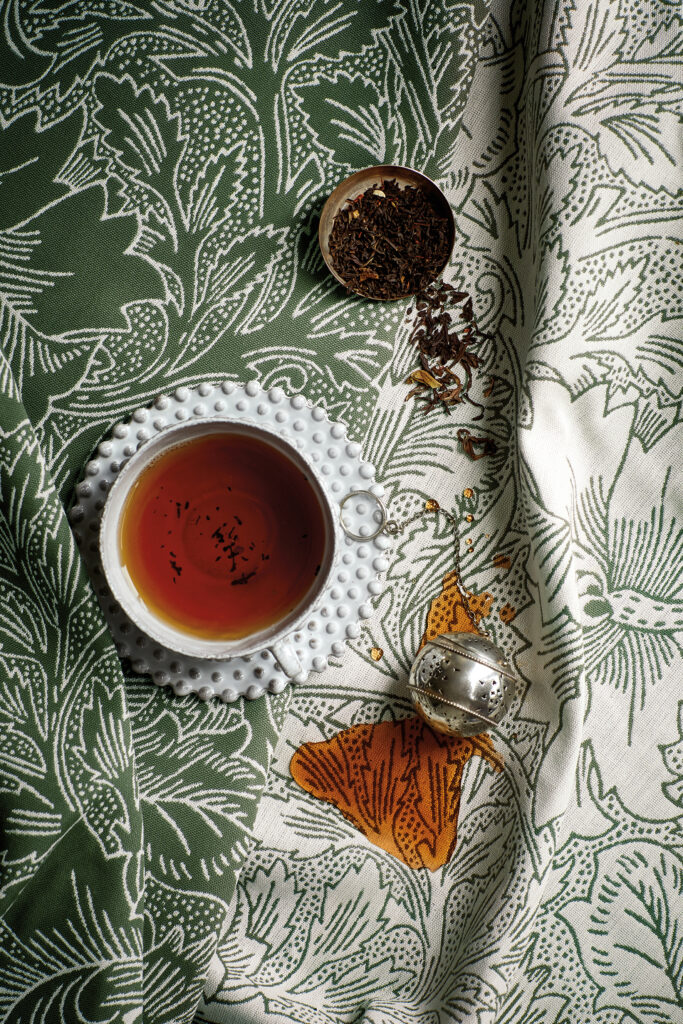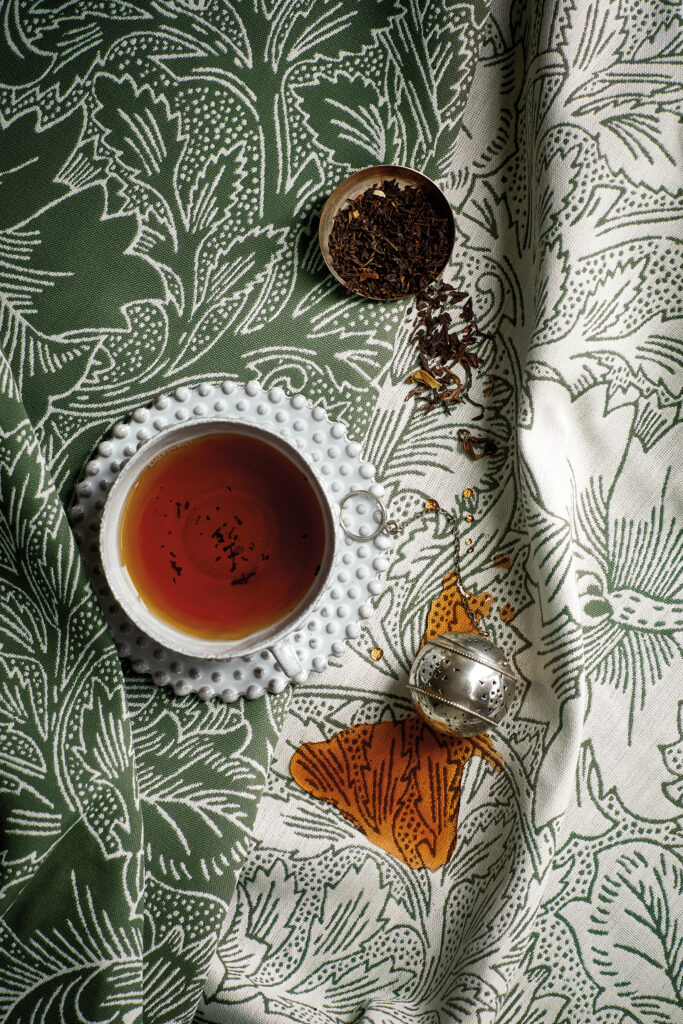 David Sutherland, Suite 401
Perennials by Morris & Co. is a collection of sophisticated 100% solution-dyed acrylic fabrics designed by the iconic British textiles company. Perennials Rugs by Lori Weitzner is a new collaboration with the renowned textile designer, featuring 5 gorgeous performance rug designs inspired by nature and architecture. Stop by and view the latest for Fall 18!
---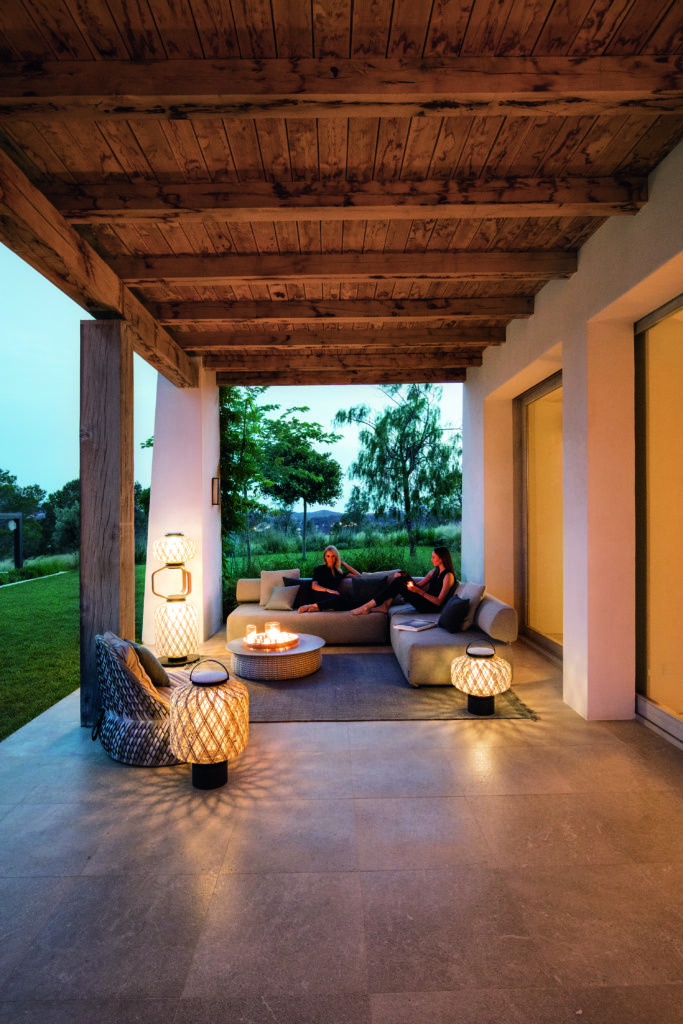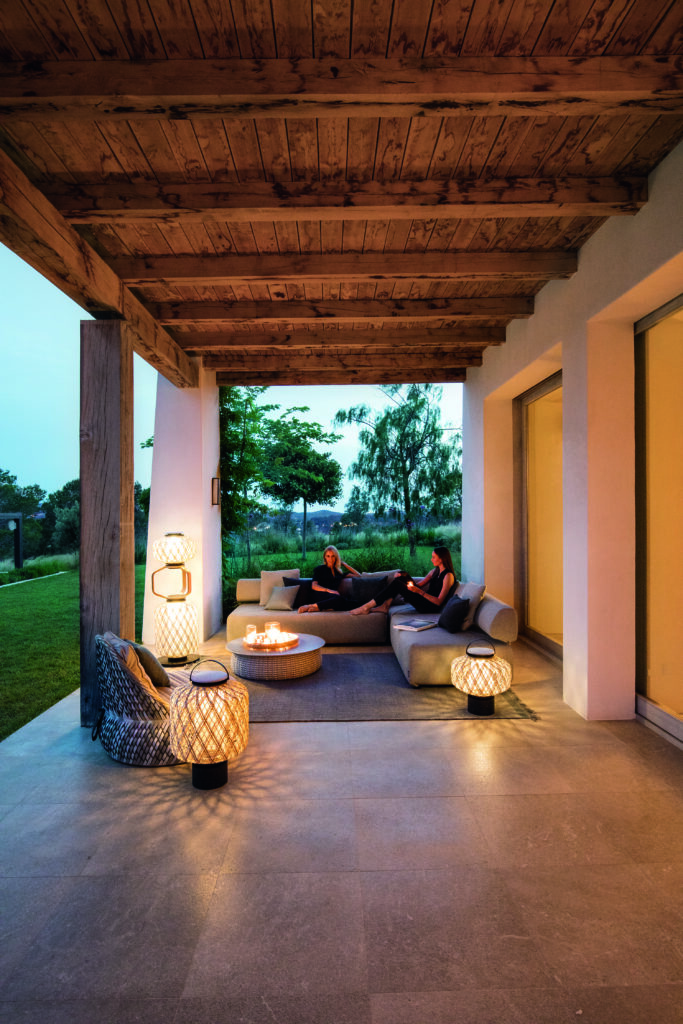 Dedon, Suite 1115
DEDON Lights Up Outdoor Living.  Please join us for our Fall Market Open House featuring our latest lighting collections. THE OTHERS, LOON and BABYLON are among the options to light up your outdoor spaces. Come and enjoy the flavors of Fall. We'll be serving hot apple cider and sweet treats all day. 
---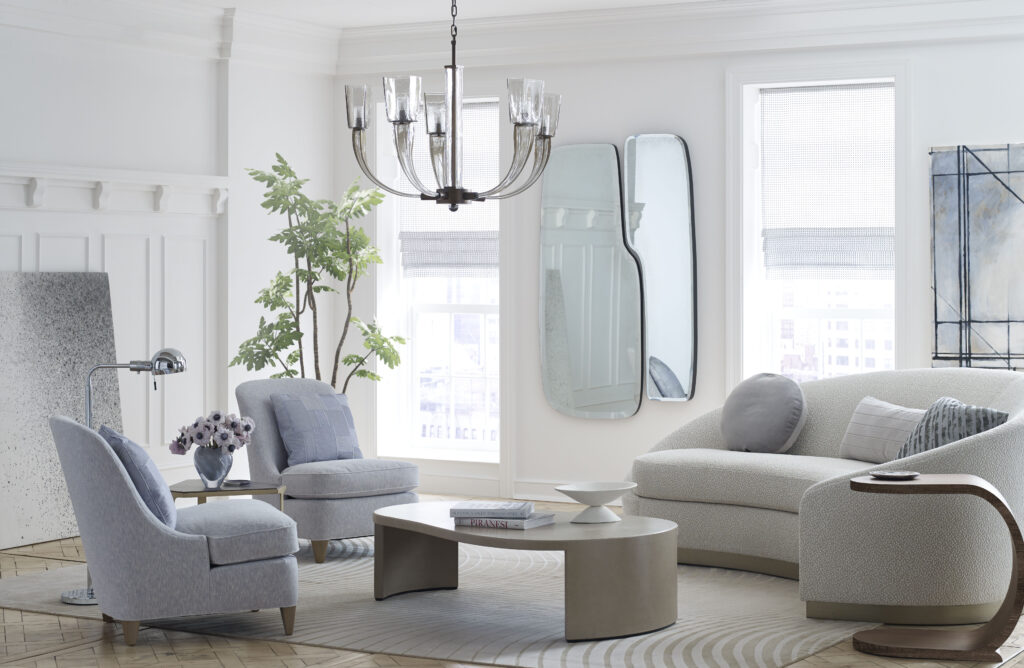 Donghia, Suite 700
Durability and Design: Please join us in the Donghia showroom to see new collections from Hinson and Brentano.
---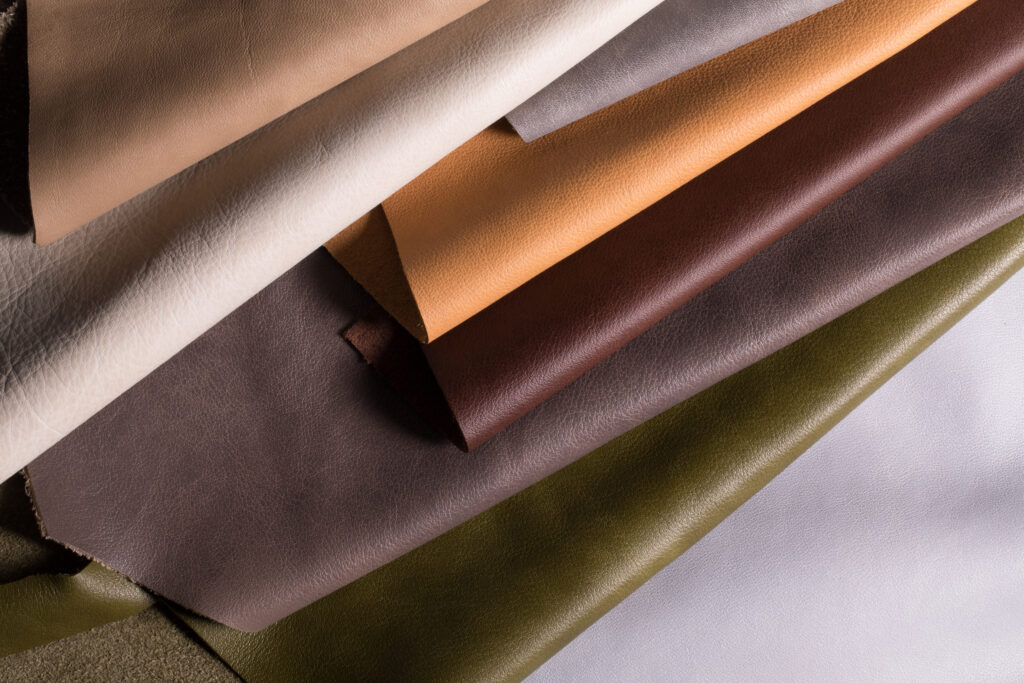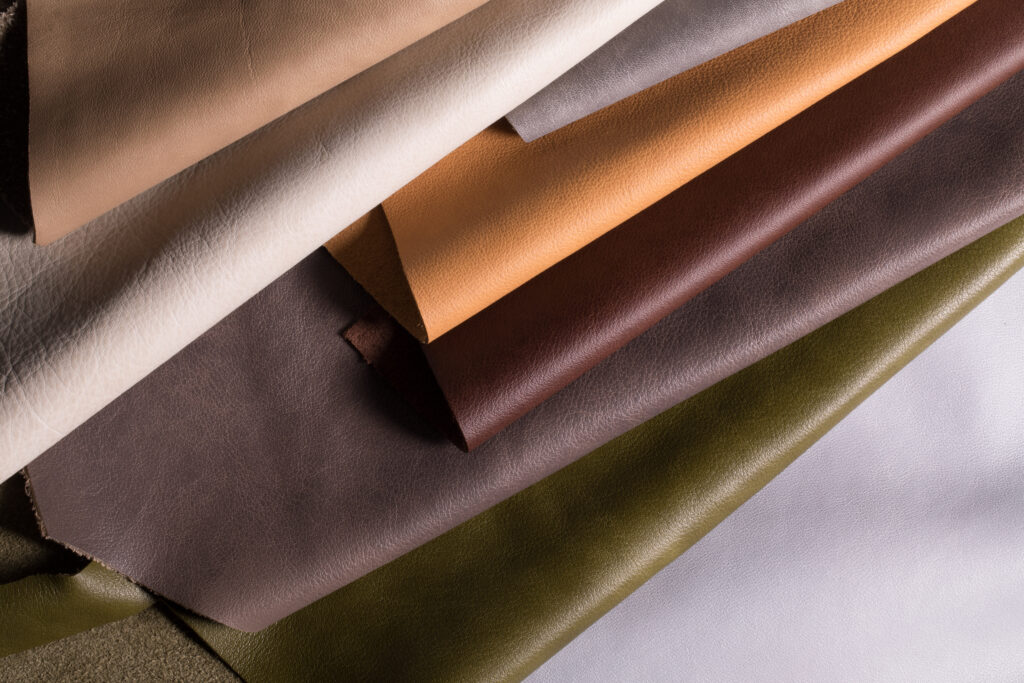 Edelman Leather, Suite 207
Join us as we give a nod to today's casual lifestyle with "Formal NOT Formal" – a collection that celebrates the natural durability of leather. Leather can be the perfect solution for real life situations where luxury must be durable to meet the demands of modern living.
---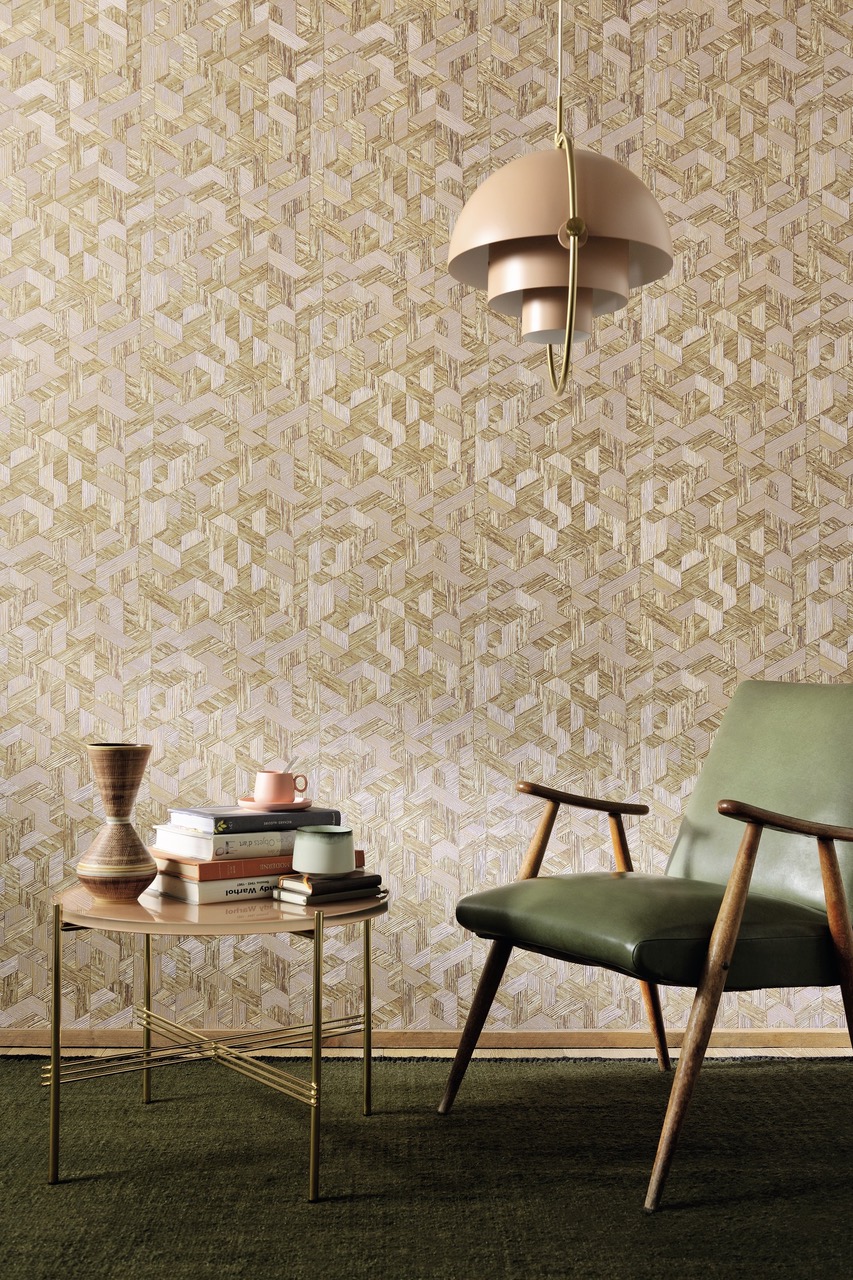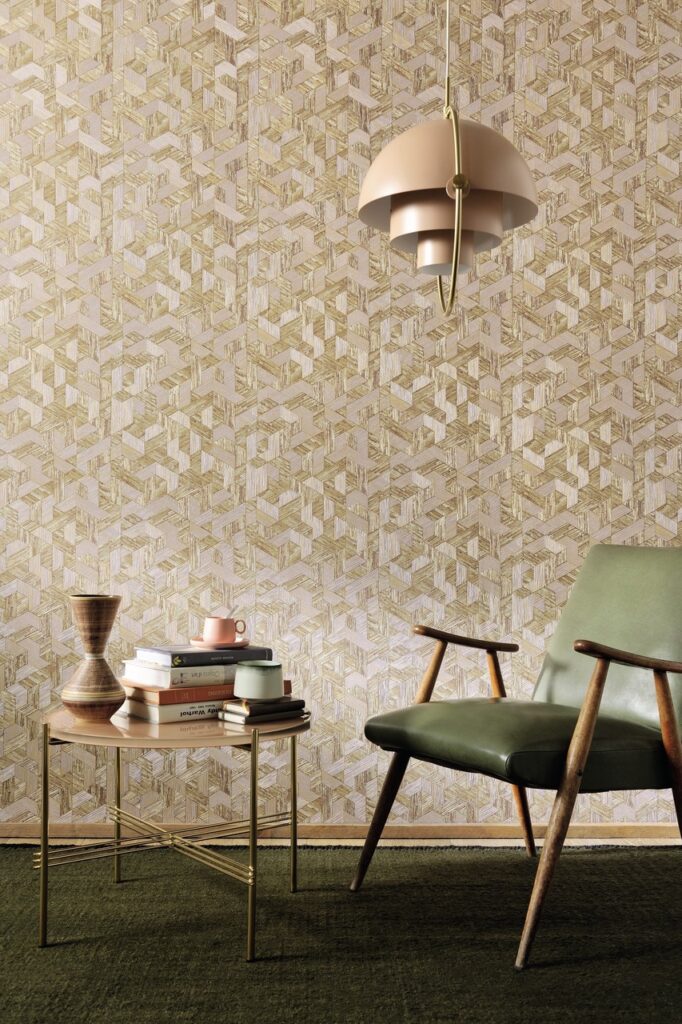 Élitis, Suite 611
Élitis invites you to discover their new Fall collections—including the Formentera straw marquetry effect wall-covering shown here—and explore their French design studio, recreated here in the showroom. Peruse the inspirational items and techniques collected around the world by the Élitis designers and see how they translate them into new textiles and wall coverings. And view the new Panoramic Collection—72 large-format wallpaper designs that are made-to-order and can be custom-sized.
---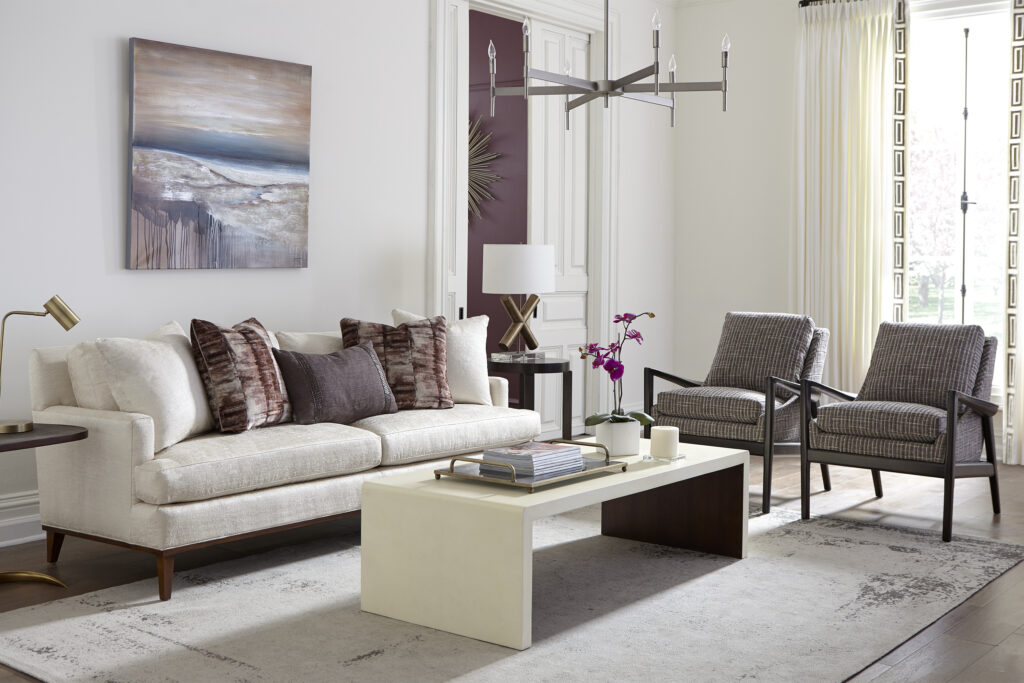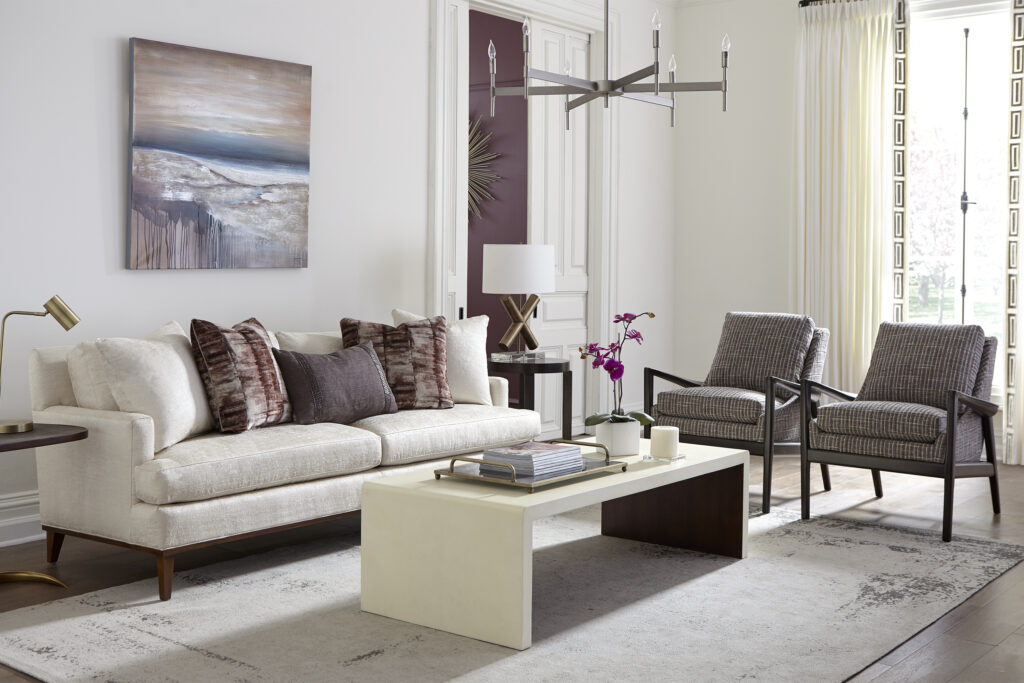 Fabricut, Suite 915
Fabricut debuts its exclusive furniture collection highlighted by transitional, clean-lined sofas, loveseats, sectionals, chairs, bar stools, ottomans and upholstered beds. Visit our showroom to experience the simplicity of design, high-quality materials, high level of comfort and competitive pricing.
---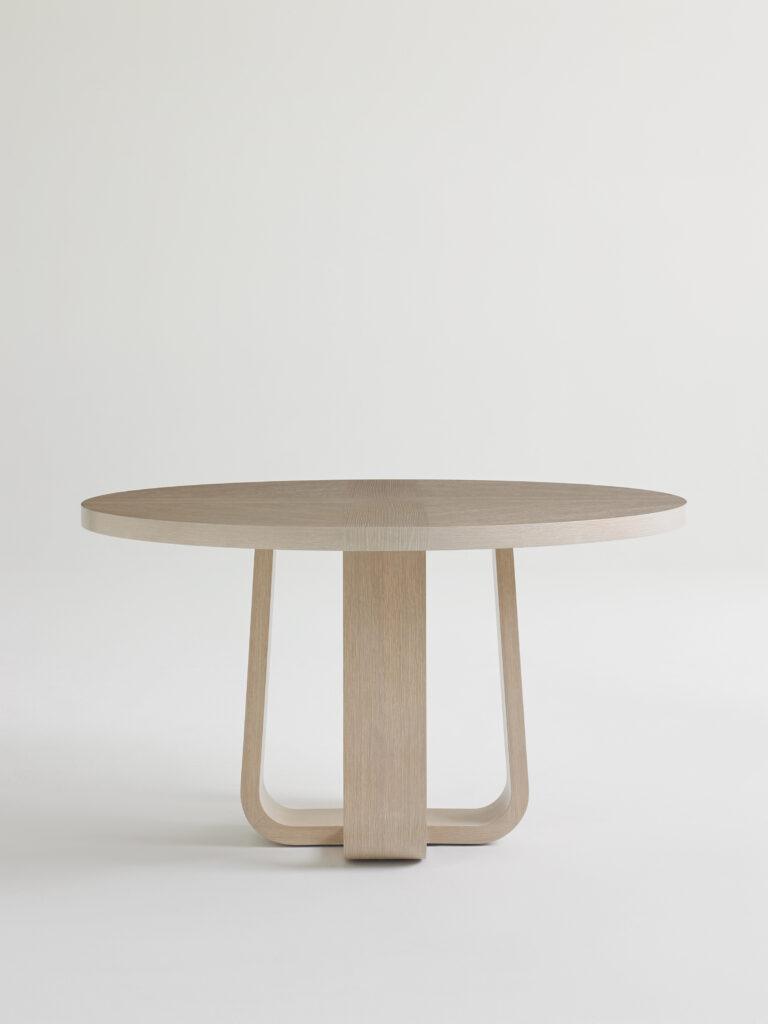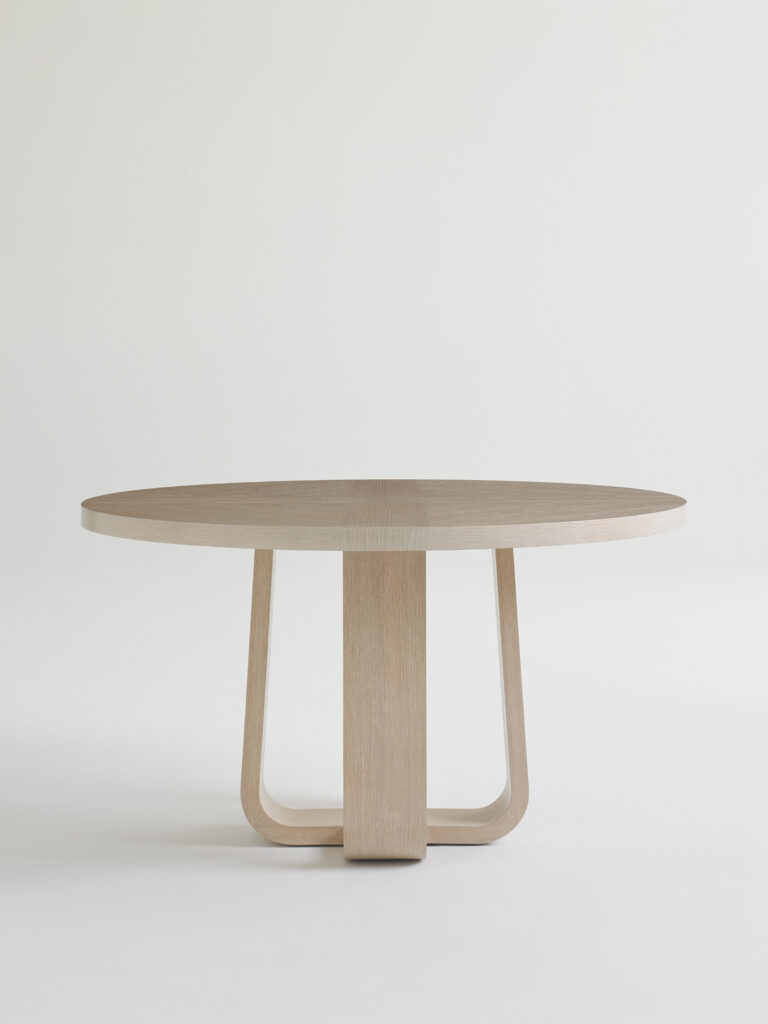 Ferrell Mittman, Suite 903
FERRELL MITTMAN will host an open house showcasing our latest luxury upholstery and case good designs. Please visit us in Suite 903 where light refreshments will be served.
---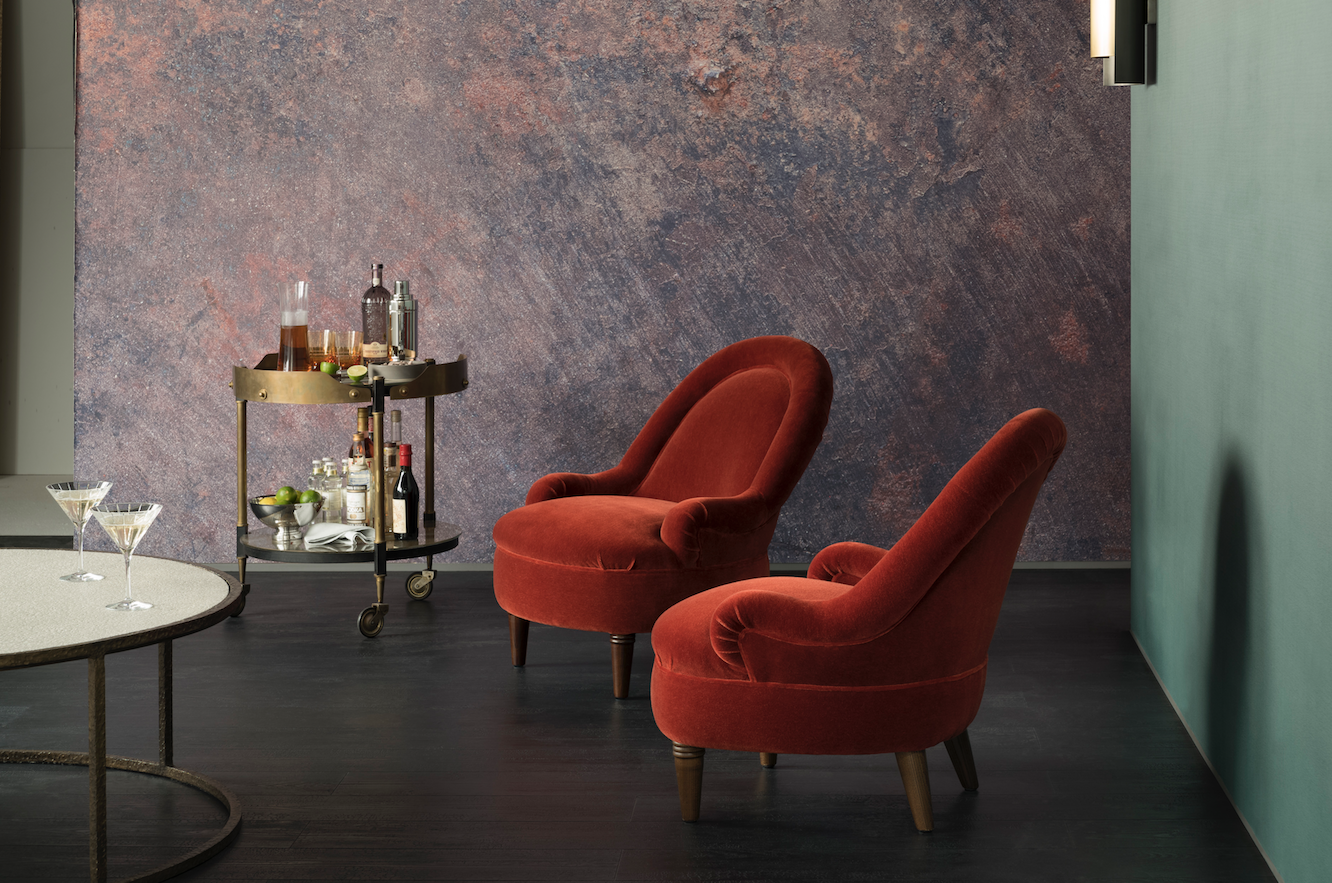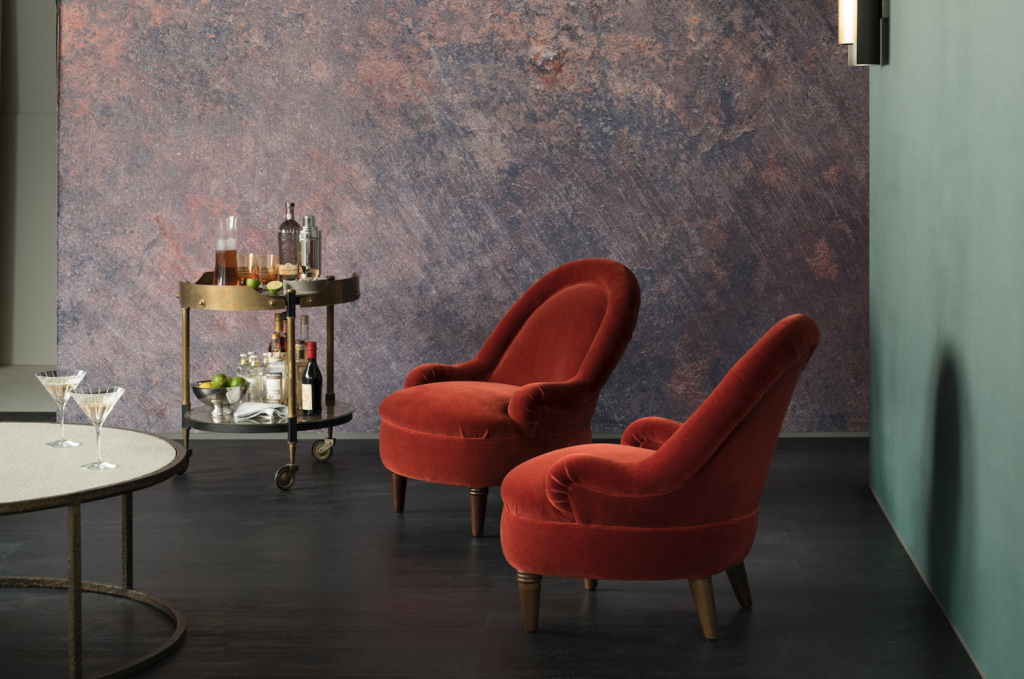 George Smith, Suite 1615
Join George Smith to celebrate Fall Market in their showroom with drinks, to explore the new mid-century lighting range by British Designer Bert Frank, as well as their beautiful upholstered deep buttoned pieces and their latest Cocktail Collection.
---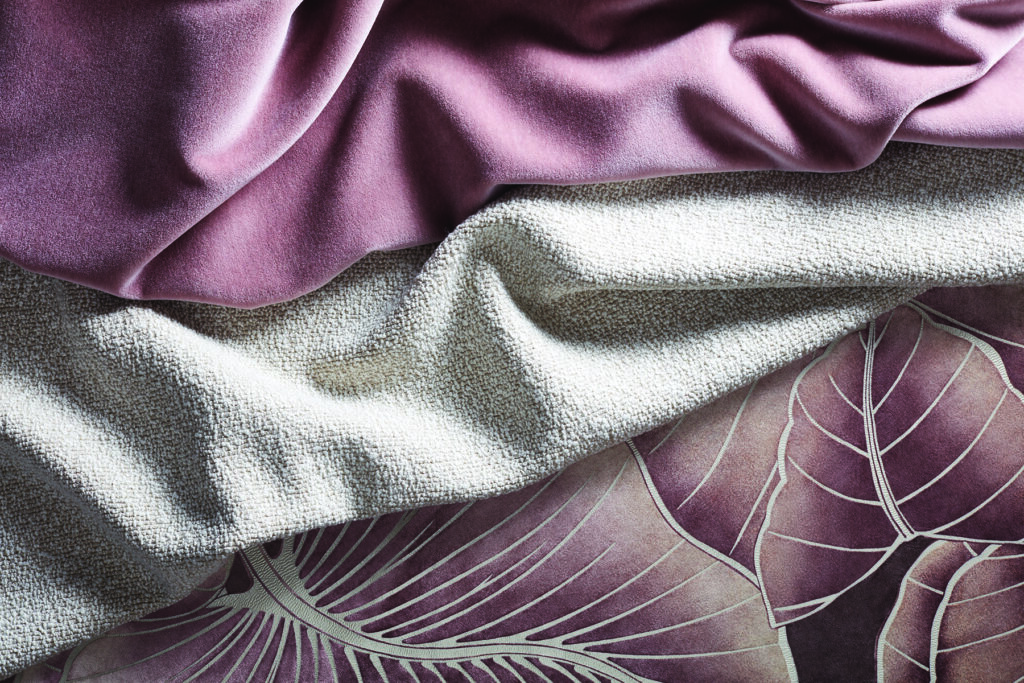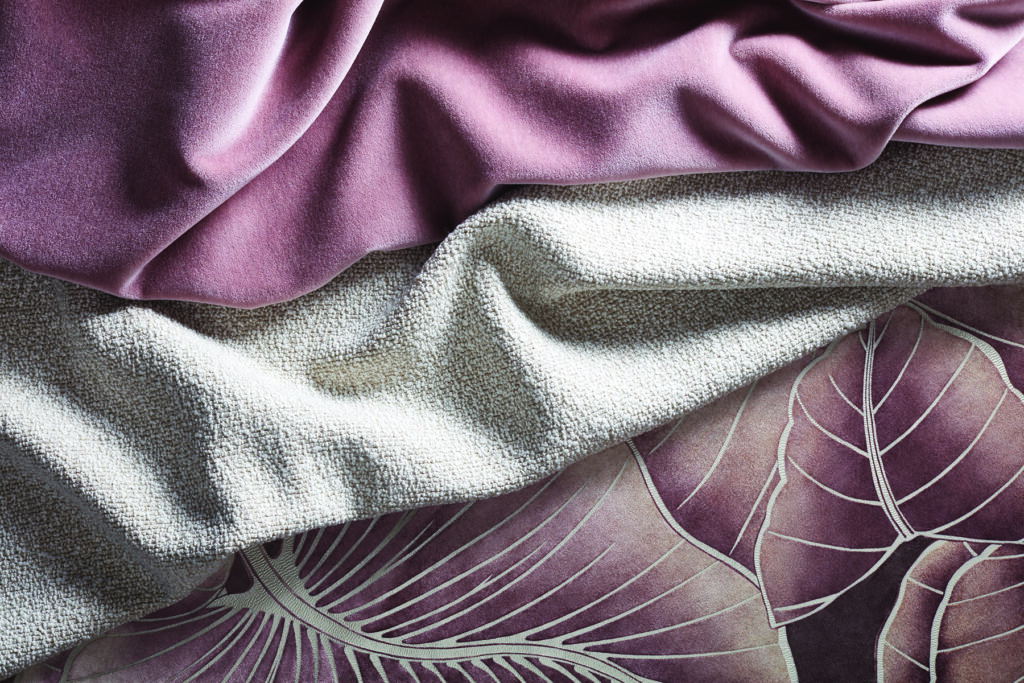 Holly Hunt, Suite 503/605
Stop by Holly Hunt New York during Fall Market to view the new collections.
---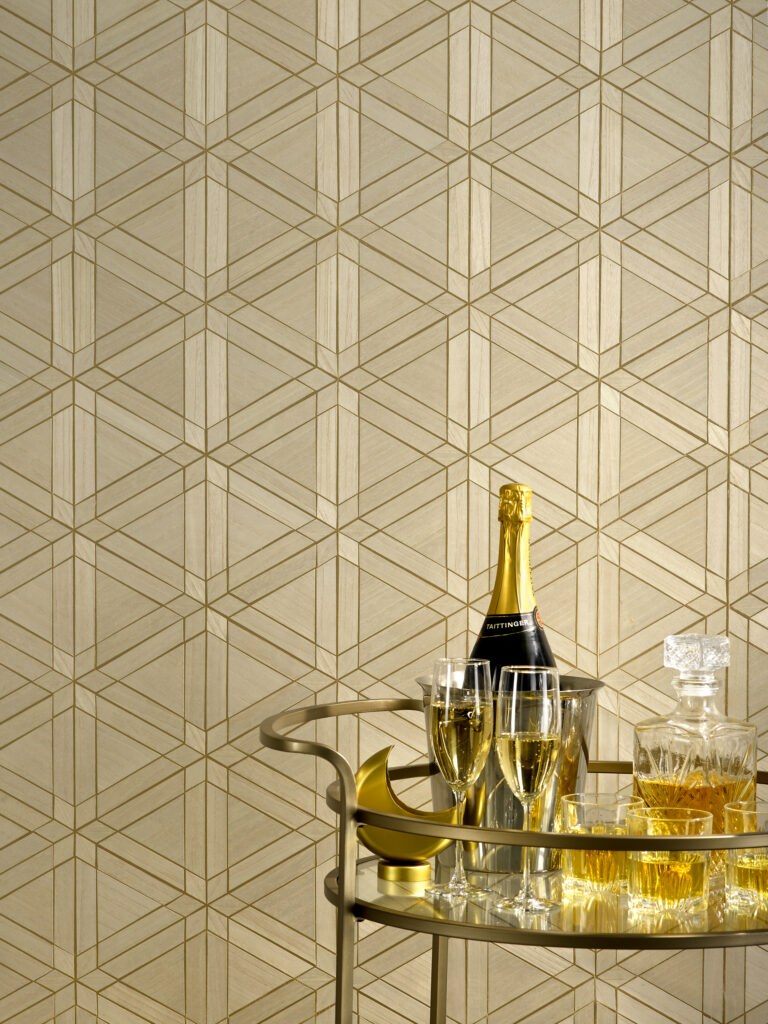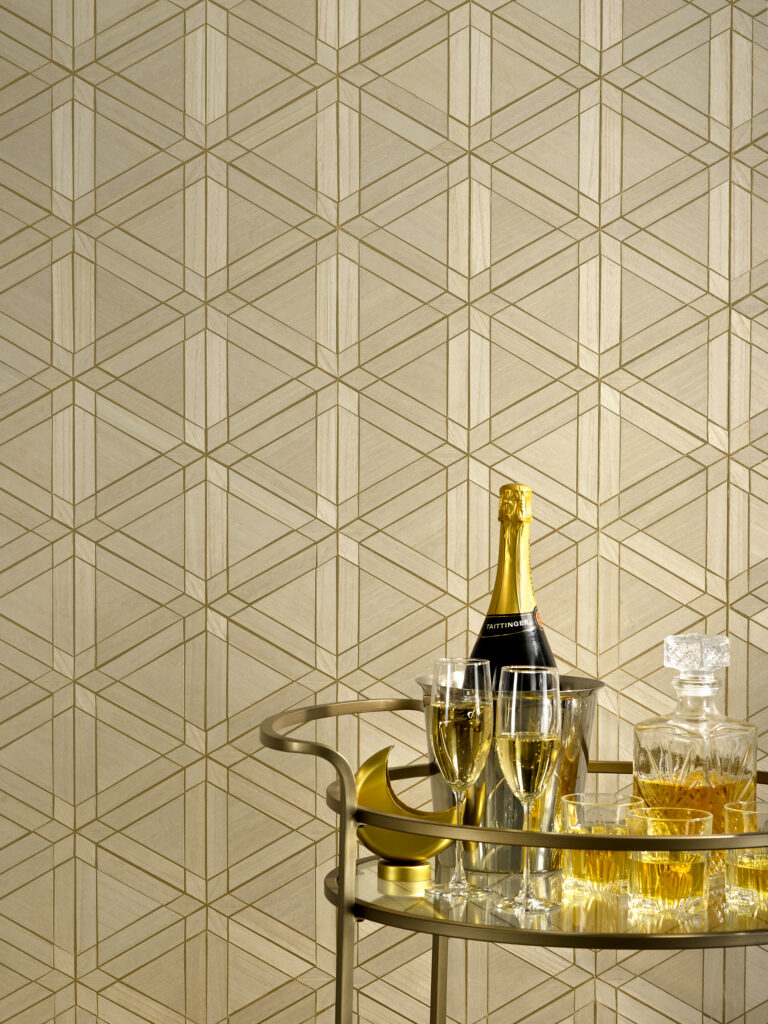 Innovations, Suite 1717
A treat for the senses! Innovations invites you to preview their new wallcoverings (sight)—a collection that explores tactility (touch)—over a glass of wine (smell) and a selection of sweets (taste). Come chat with that Innovations team (hearing) at an open house on October 10 and 11, 1 to 5 p.m.
---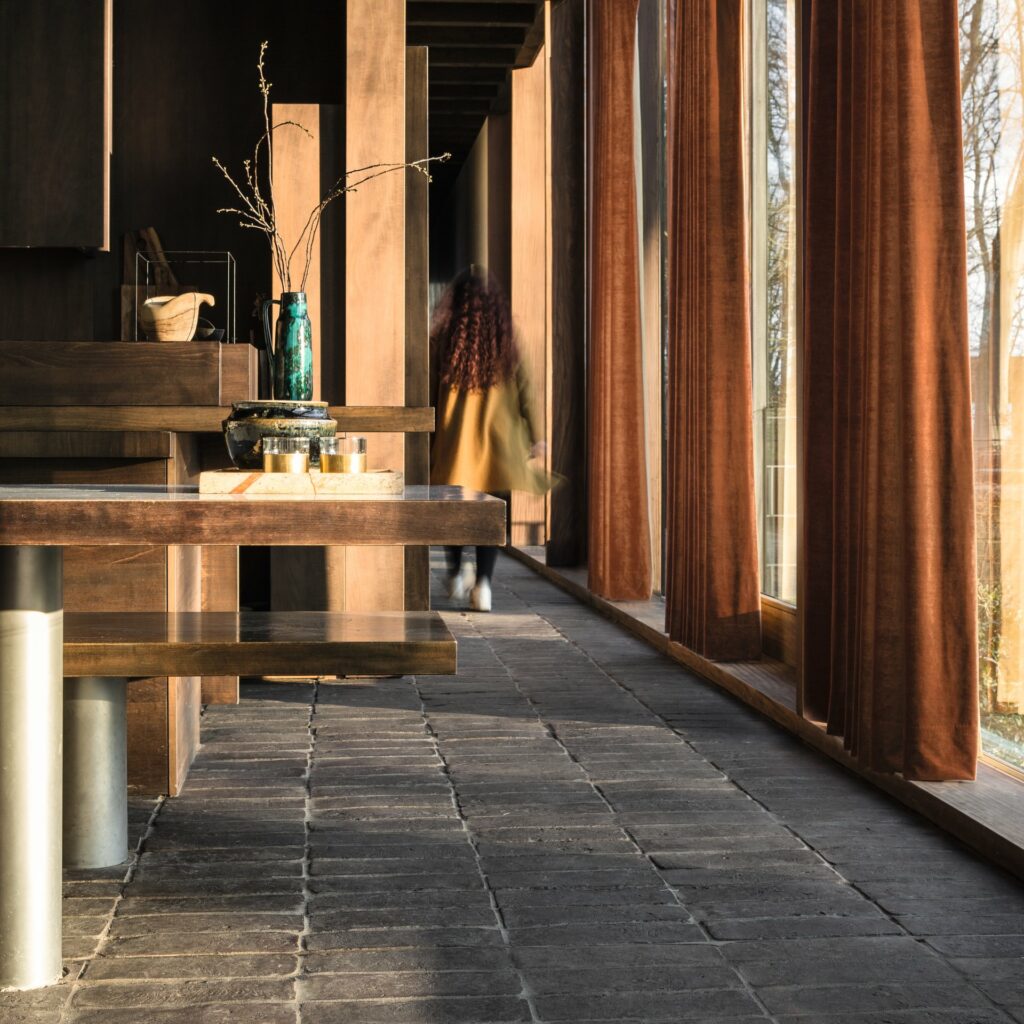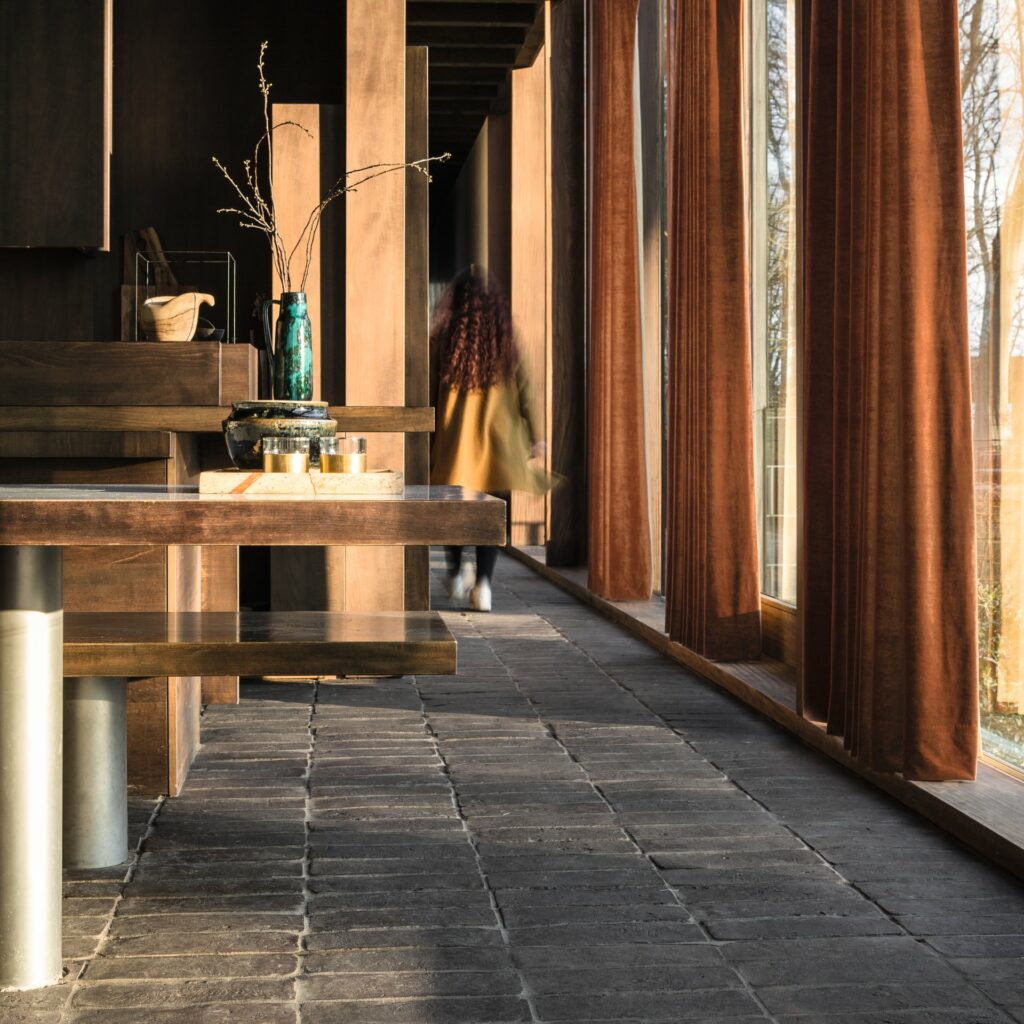 JAB Anstoetz, Suite 102
Join JAB Anstoetz for Fall Market to view the new Fall Collections.
---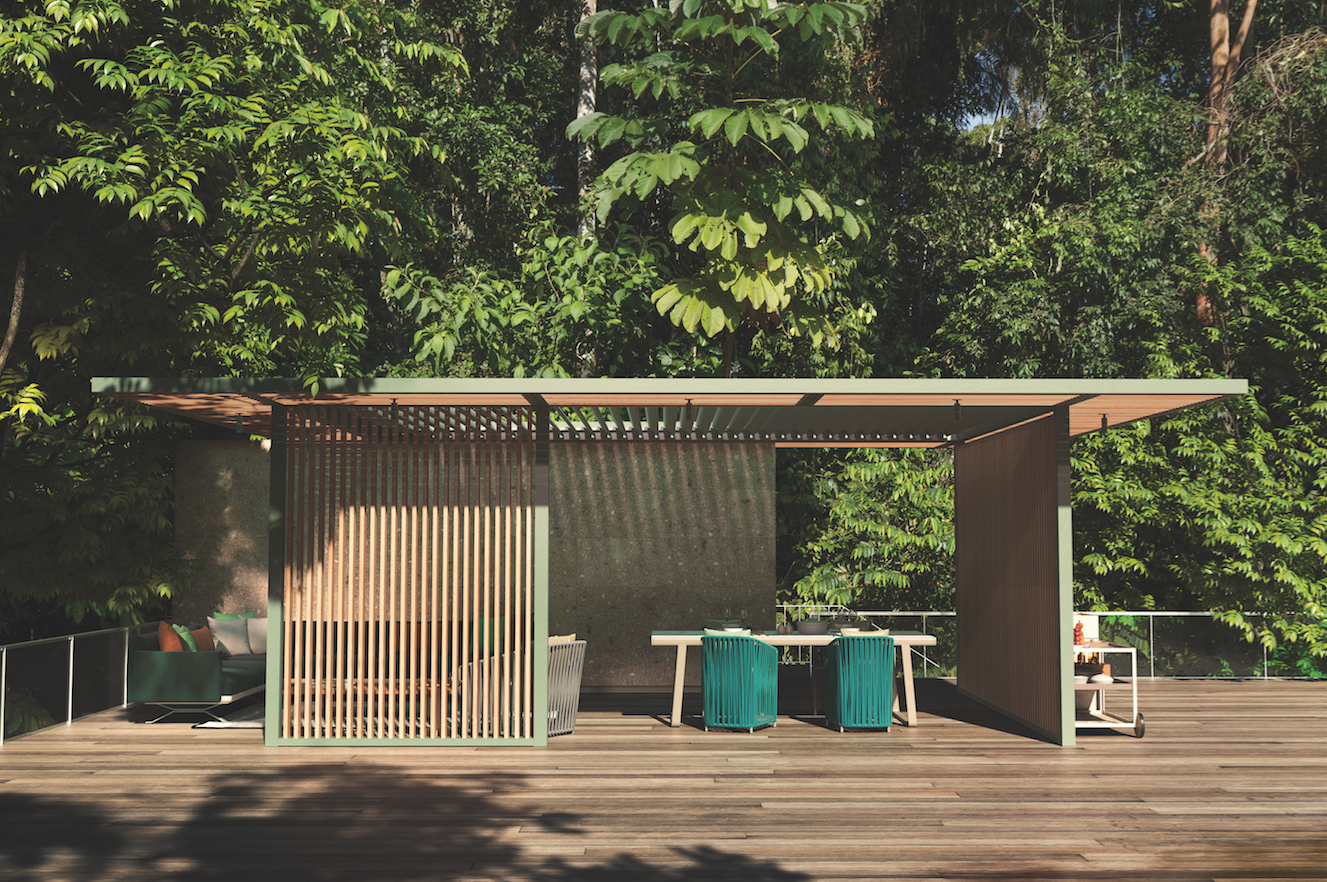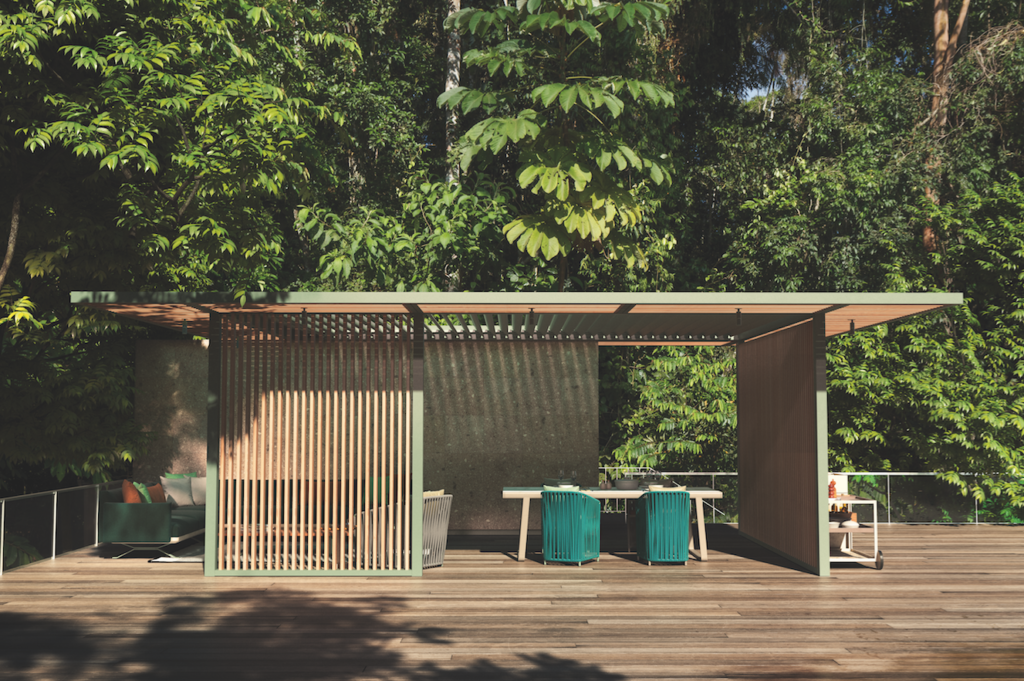 Kettal, Suite 333/Annex 222
Join Kettal for Fall Market to view the new Fall Collections.
---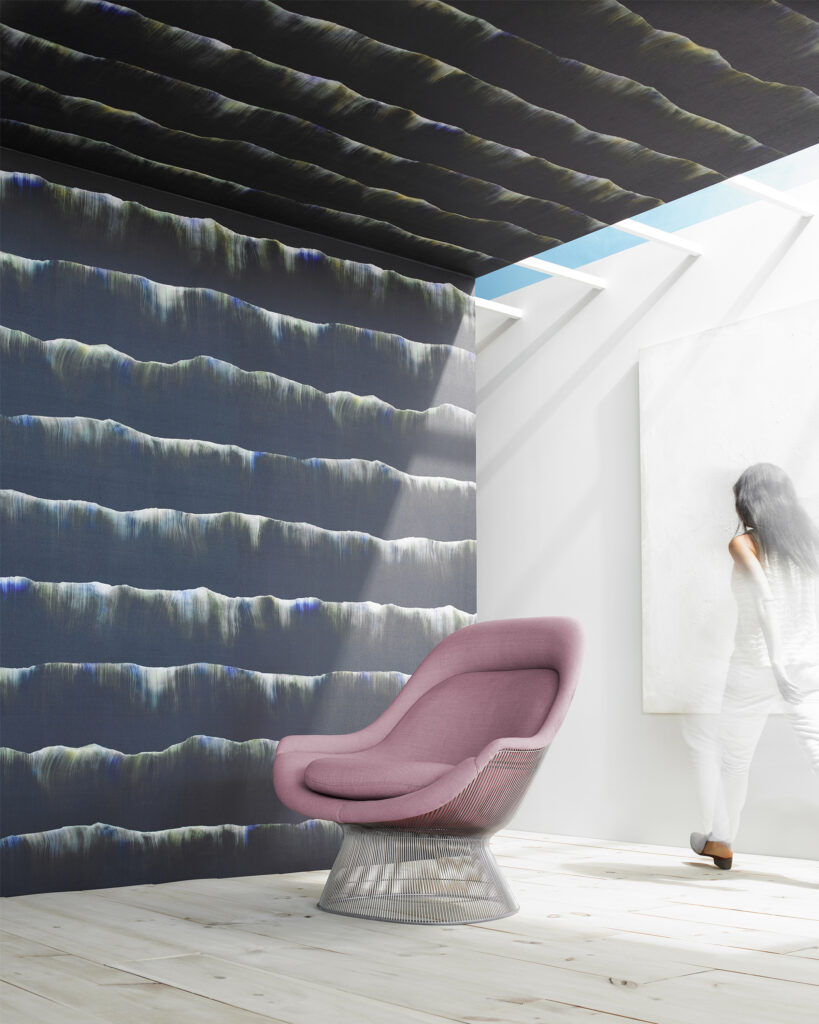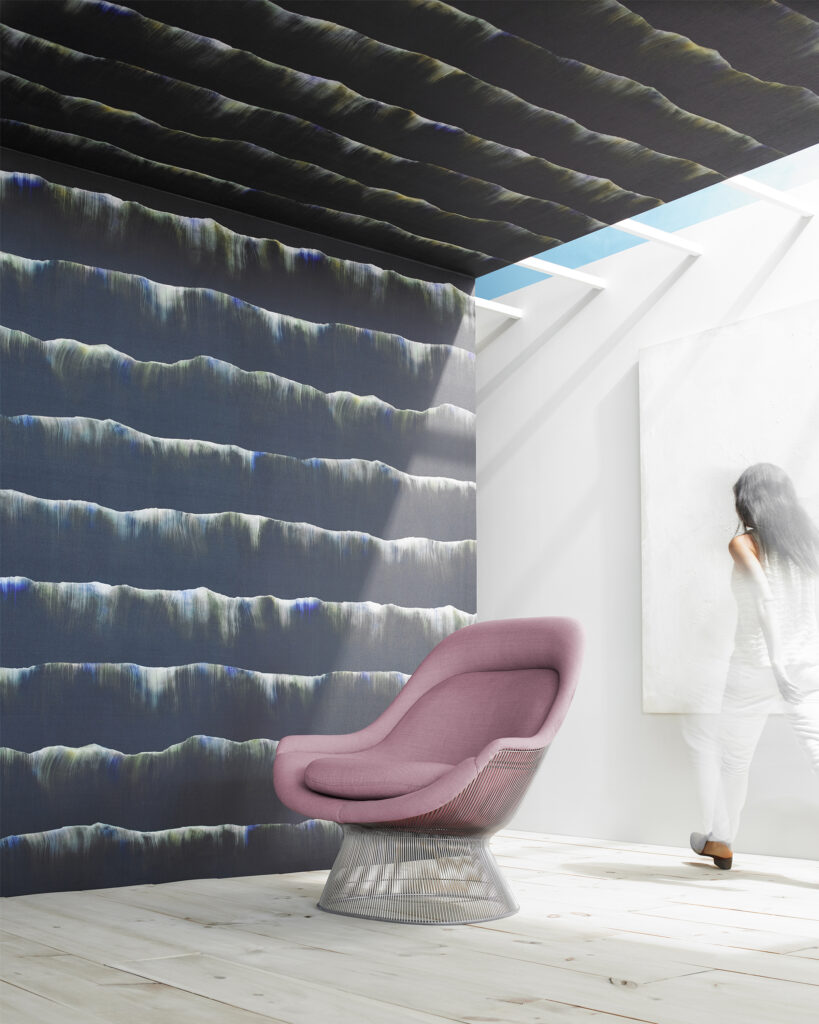 Knoll Luxe, Suite 1702
Preview KnollTextiles 2018 collections including new Knoll Luxe upholstery and drapery designed for the 10-year anniversary of the collection. Knoll Luxe is an exploration of material, construction, embellishment techniques and color with fashion driven textiles woven in natural yarns such as, cotton, linen and wool.
---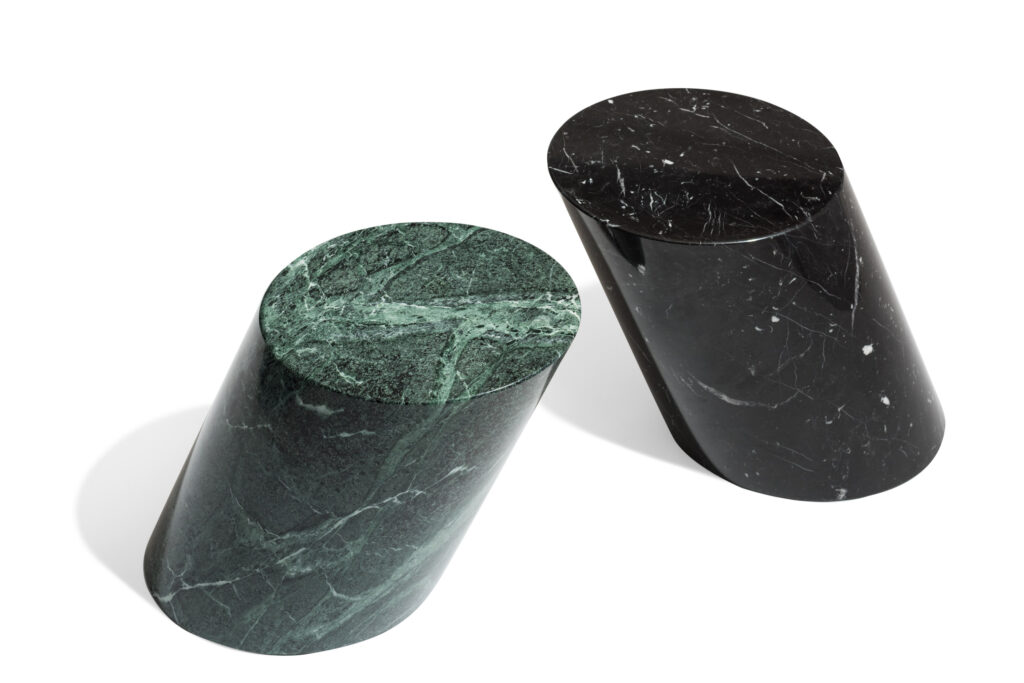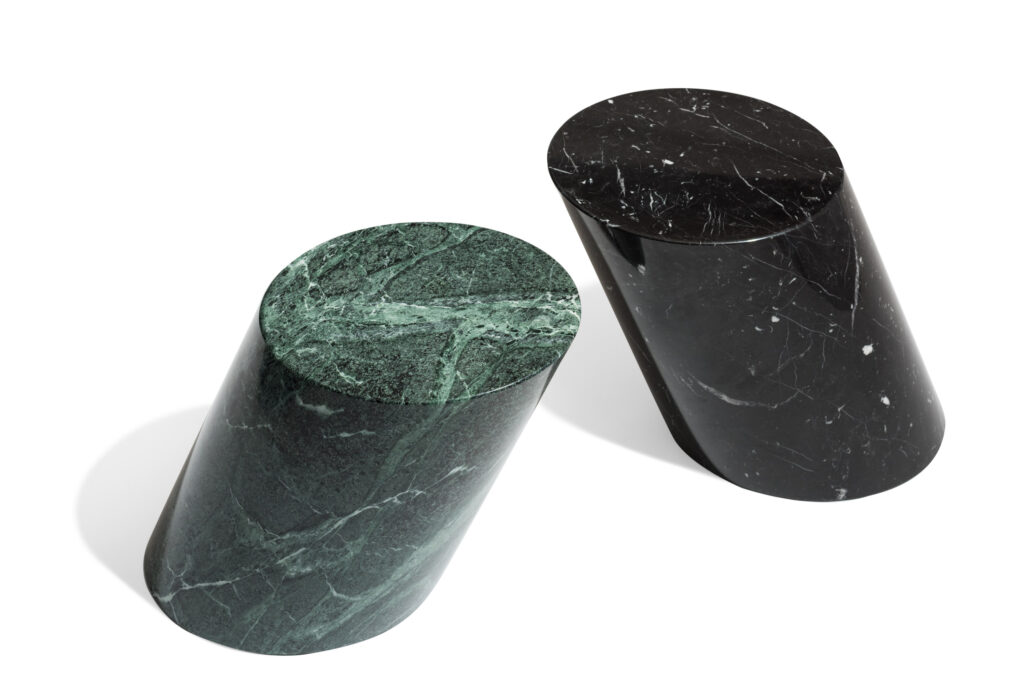 Knoll, Suite 1523
This year marks the 80th anniversary and Knoll is excited to reimagine modern by introducing a new palette of fabrics and finishes for our iconic designs. Please stop by the showroom to view new products such as a special Rattan seat and back on the MR chair, a new outdoor version of the Risom collection, and a bronze finishes on the Brno chair.
---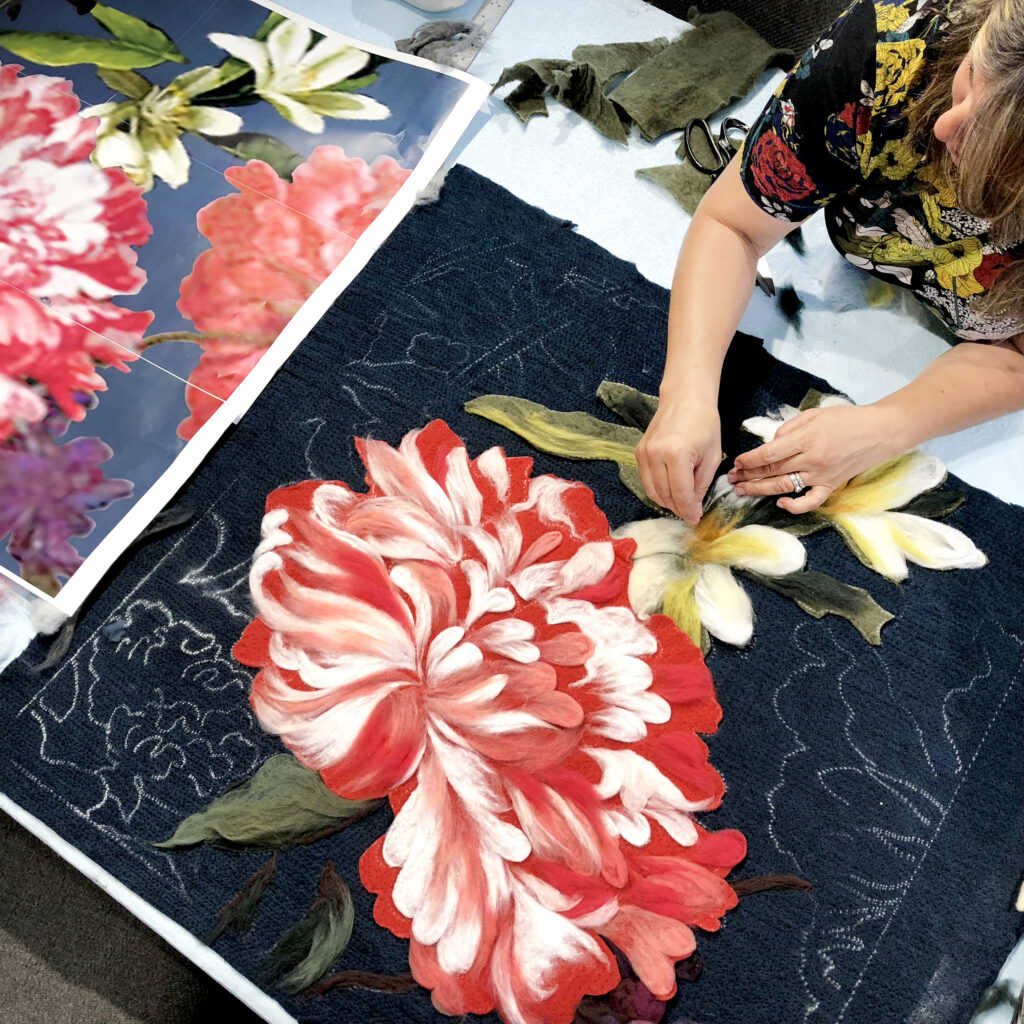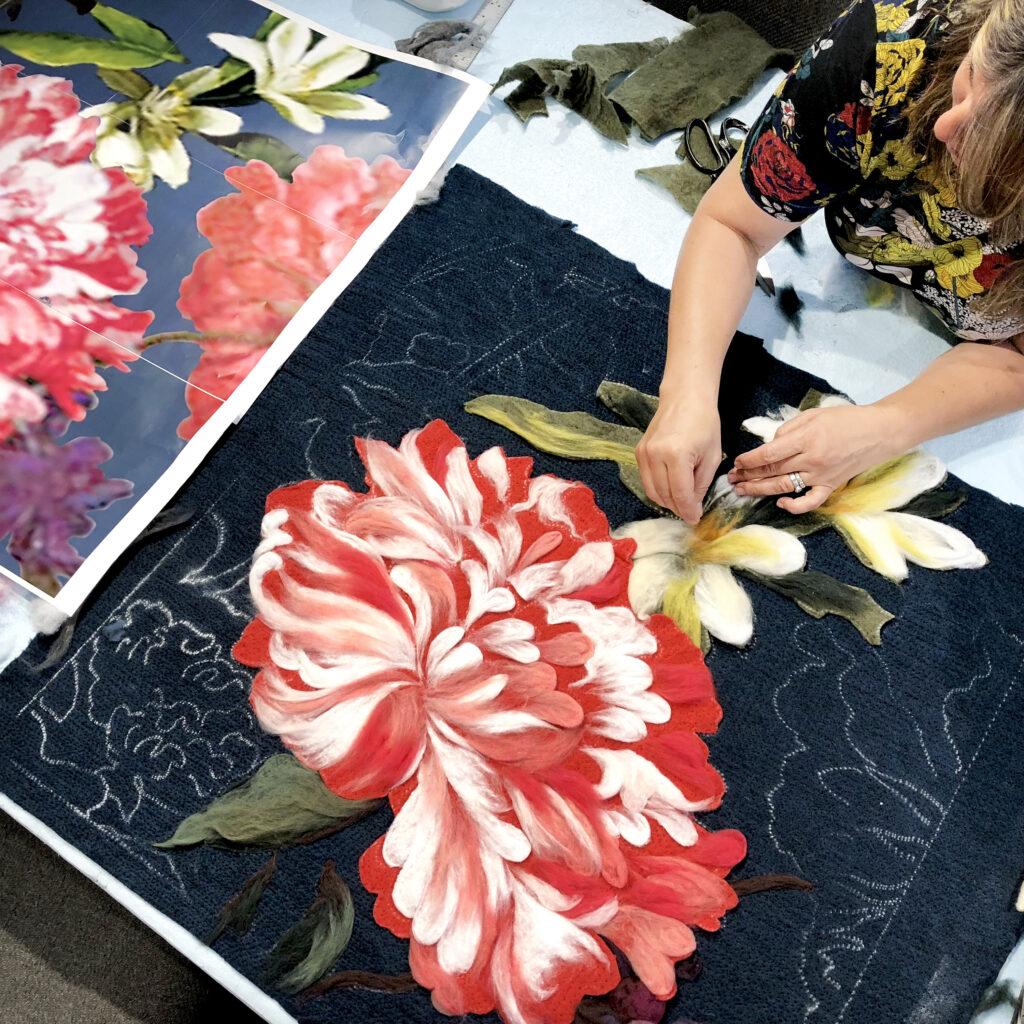 Liora Manné, Suite 1811
Visit the Liora Manné showroom to view how clients are using her patented needle-punched textiles as one-of-a-kind unique pieces of art.  The innovative Lamontage process creates handmade textiles that are customizable and can be used for a range of applications from floor and wall coverings to pillows and upholstery.
---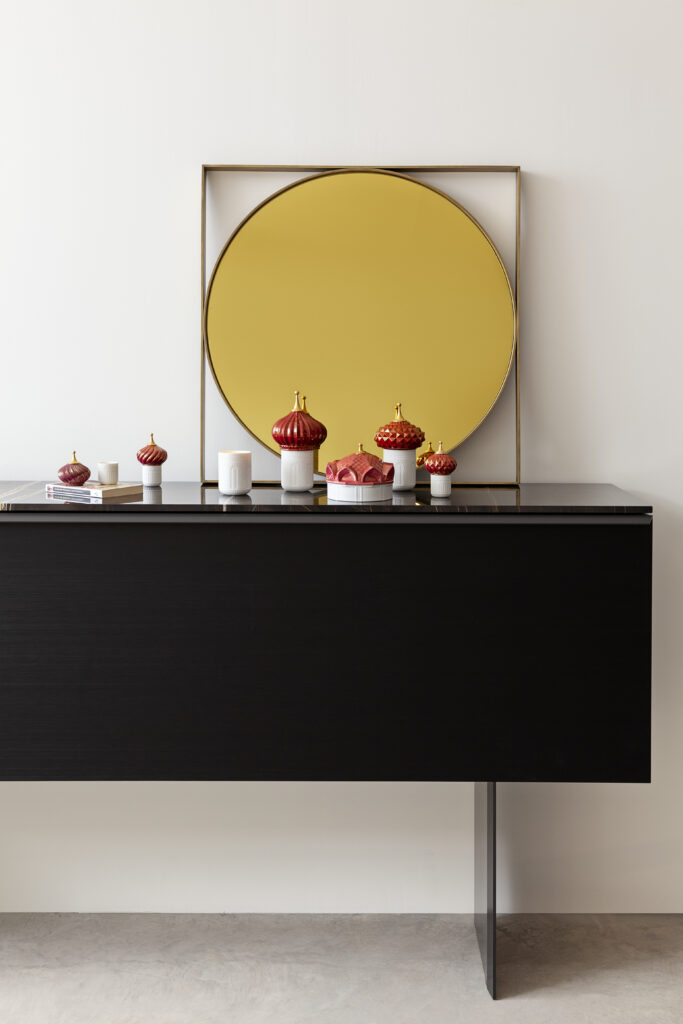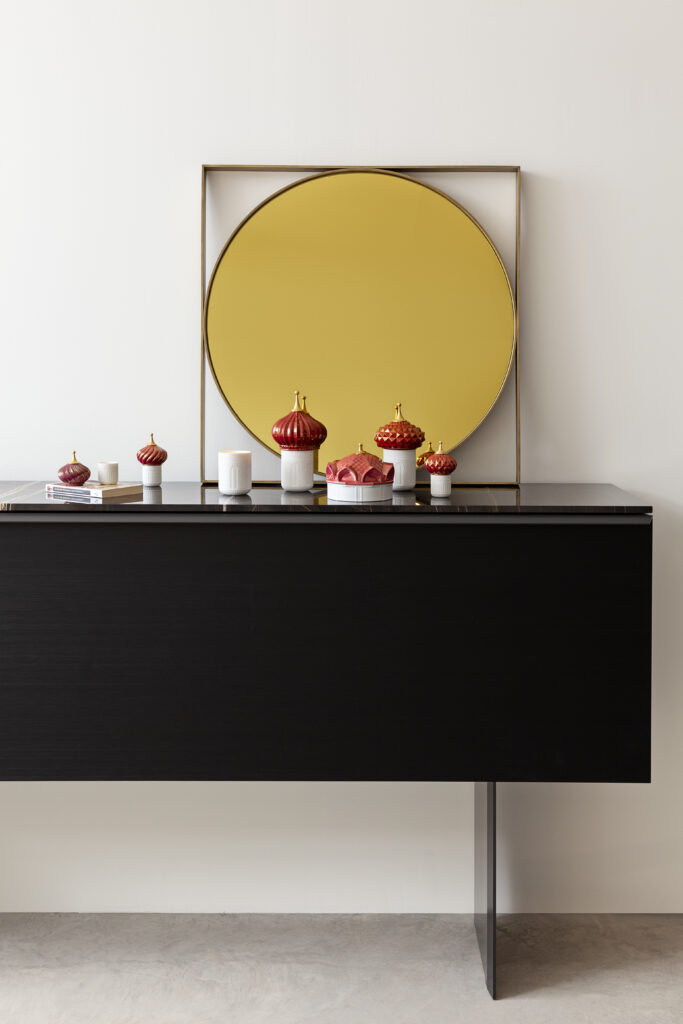 Lladró, Suite 1805
Stop by the new Lladró showroom to view the latest lighting introductions,including a range of customizable porcelain chandeliers. Also featuring handcrafted décor and accessories for all interior styles. Showroom design by Lucinda Loya Interiors, featuring furnishings by Covet House brands.
---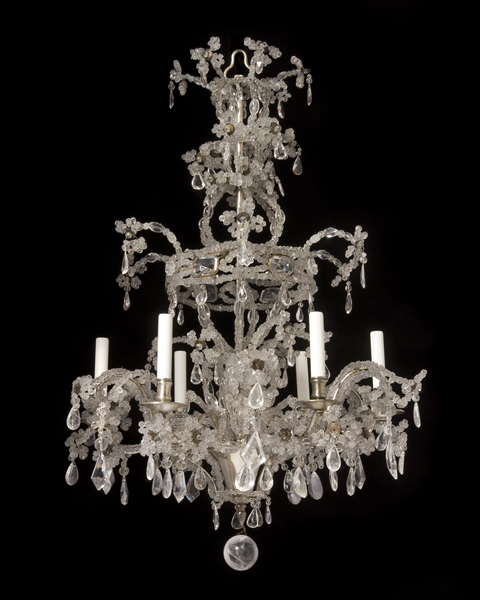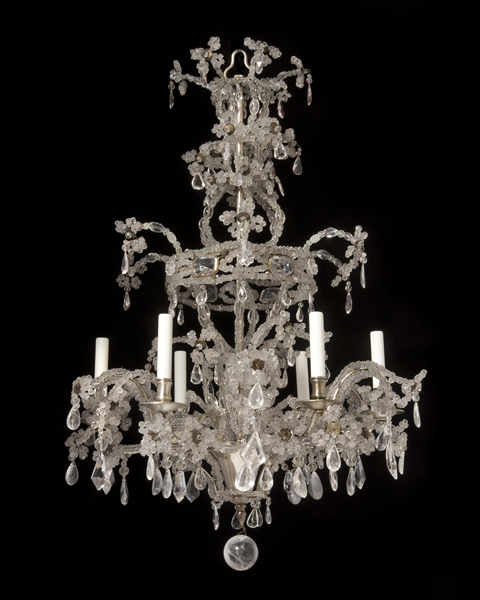 M Alexander, Suite 813
M Alexander is celebrating its D&D debut! Stop by to see our antique lighting and L'Etoile reproductions. As well as our Couture Shades collection—and see custom ones being made right in the showroom.
---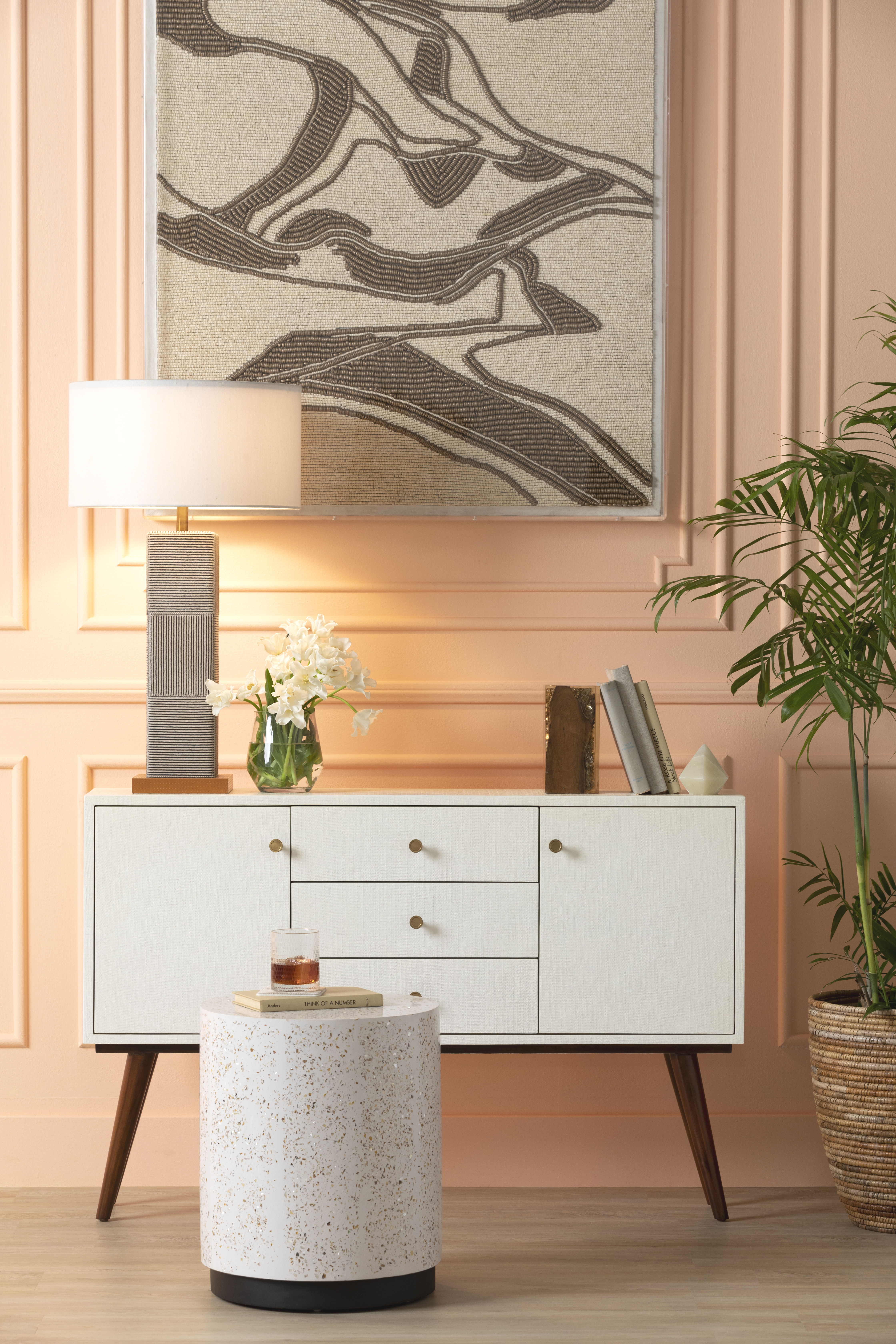 Made Goods, Suite 325
Now in Suite 325, come see Made Goods new showroom! New collections from Made Goods and Pigeon & Poodle will be on display. Stop by for drinks and light refreshments.
---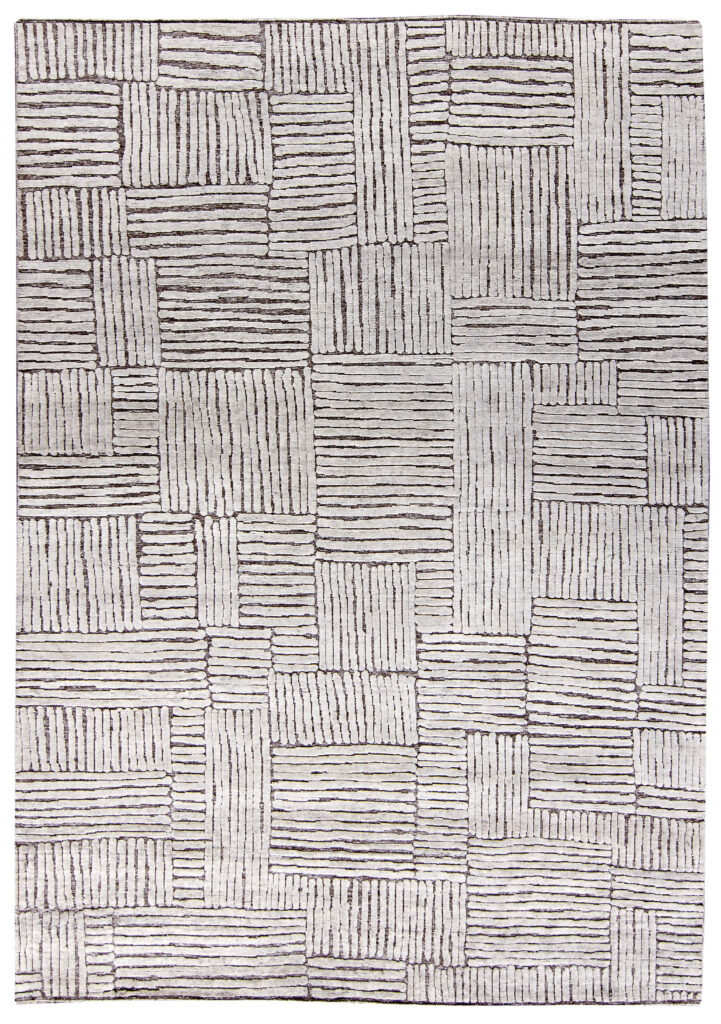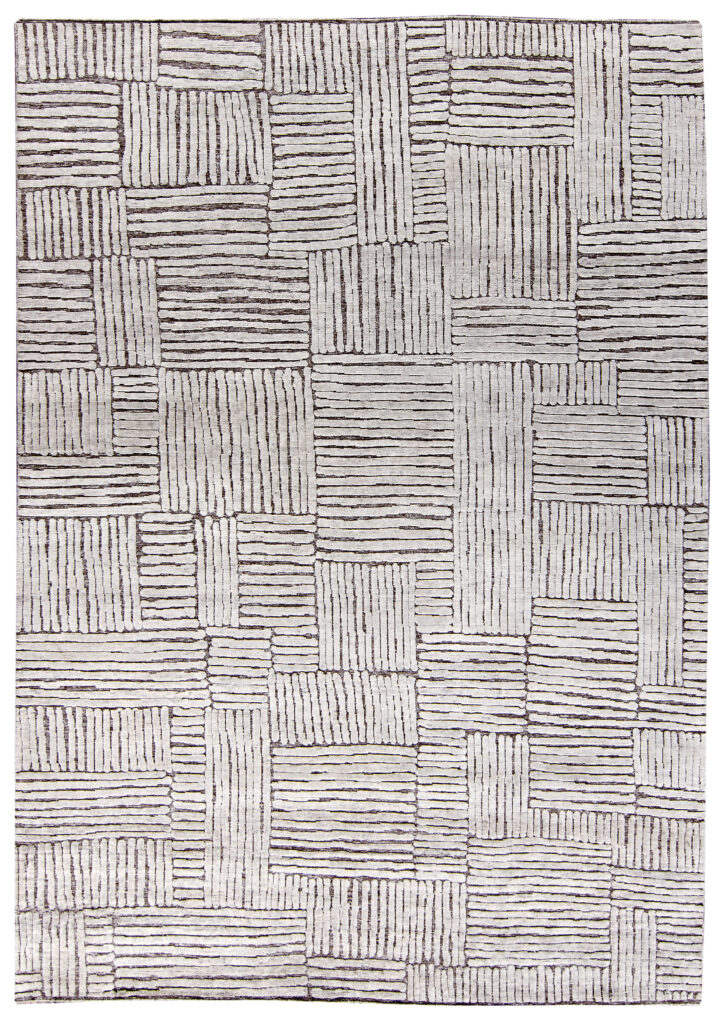 Marc Phillips Decorative Rugs, Suite 211
Will be showcasing our new Terra collection. Please stop by to see these beautiful rugs during Fall Market.
---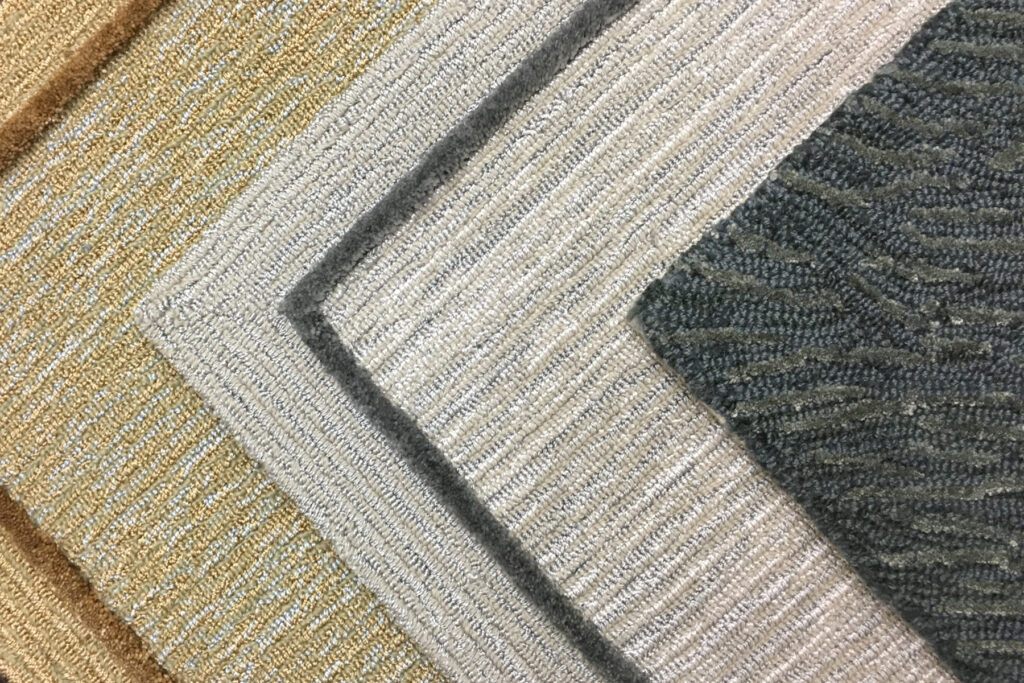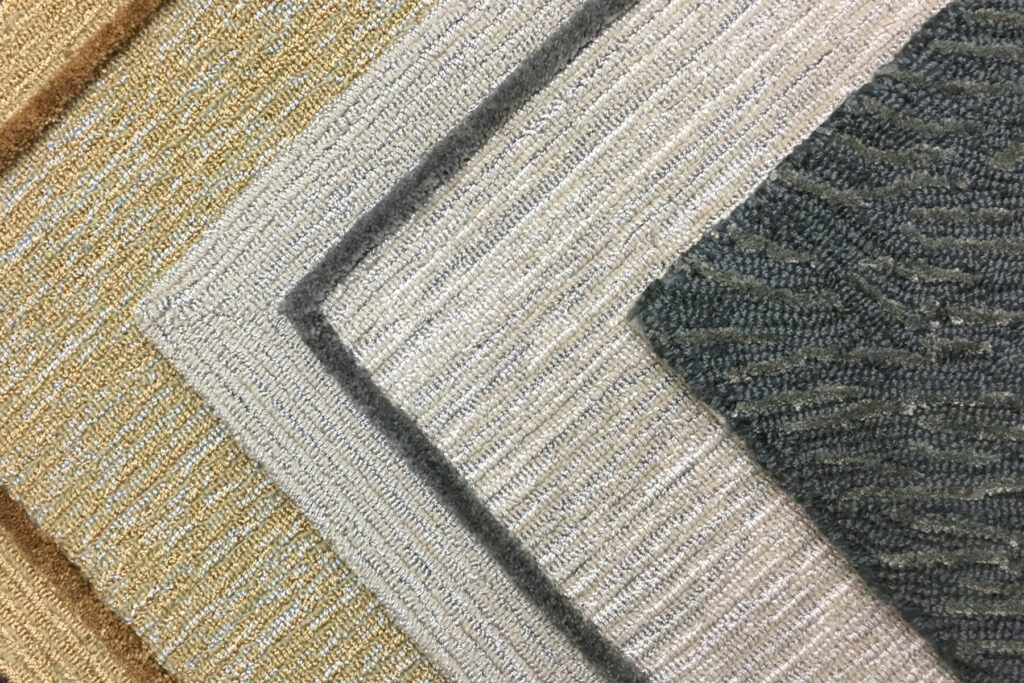 Martin Patrick Evan, Suite 507
Nylon as Luxe? Absolutely! Pop in our showroom to view how our new PresqueSilkTM Collection has combined this practical shiny fiber with wool as an alternative to silk with stunning results. Pets? Kids? Budget? No Problem. PresqueSilkTM cleans easily and won't break the bank. Check out how beautiful nylon can be at MPE.
---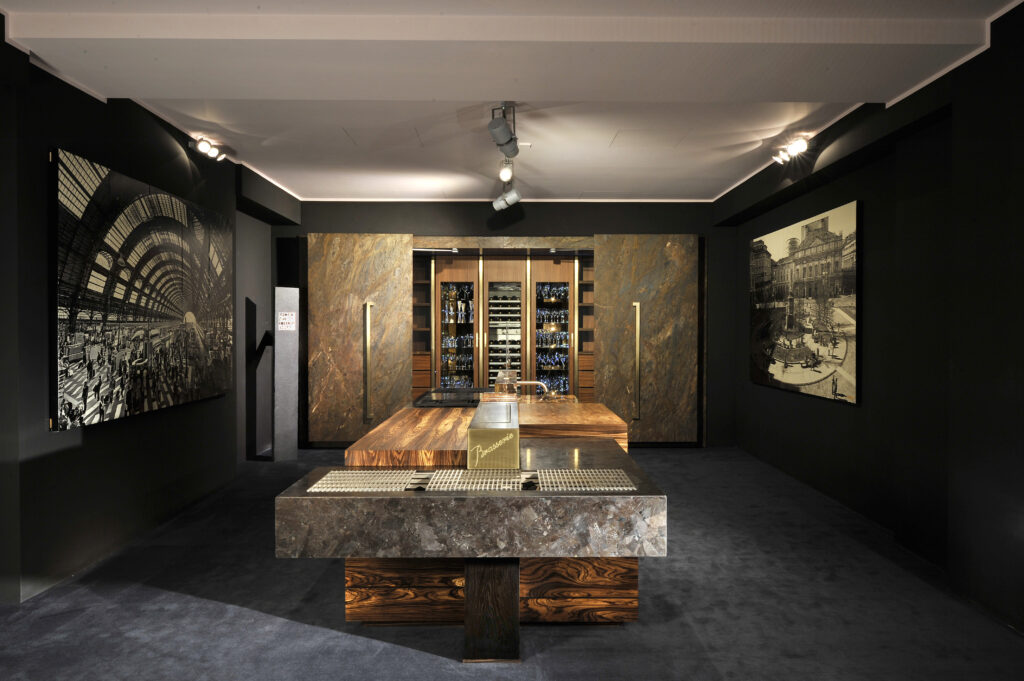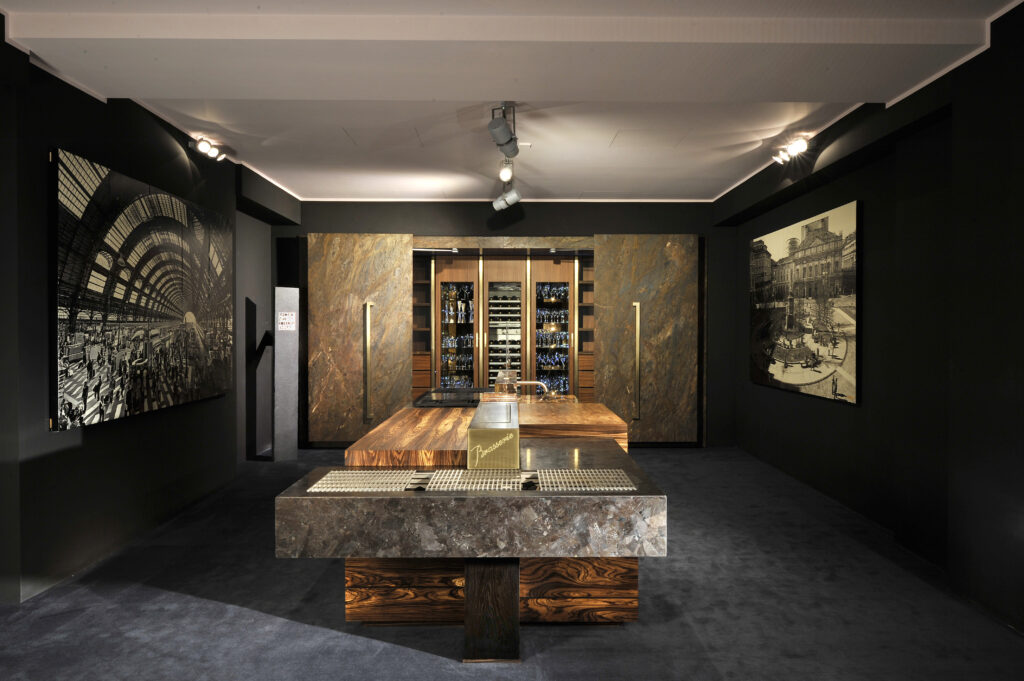 Matteo Gennari, Suite 923
Sei invitato to Matteo Genari, like no other Italian kitchen brand you've ever seen. Wood, stone, leather, fabric and glass are worked by master craftsman into some of the world's most exquisite and celebrated custom designs for kitchens, bathrooms and furniture.
---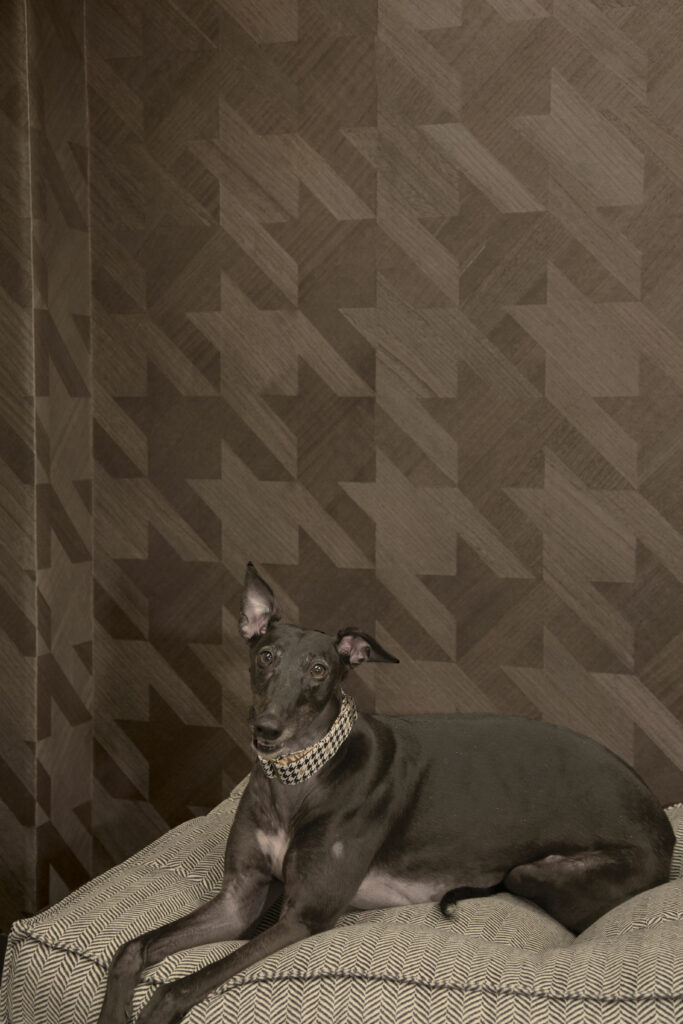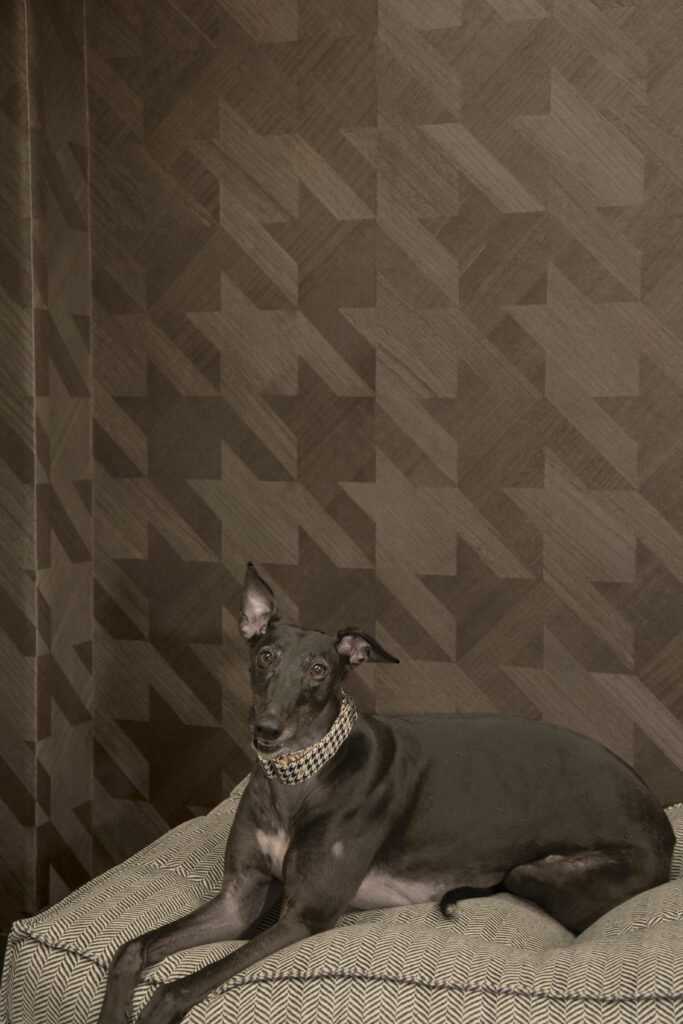 Maya Romanoff, Suite 922
Join us in the Maya Romanoff Showroom to celebrate the Fall season, experience a one-of-a-kind, hands-on demonstration and view our newest collections. Snacks and drinks will be served throughout the day. October 11-12, Suite 922.
---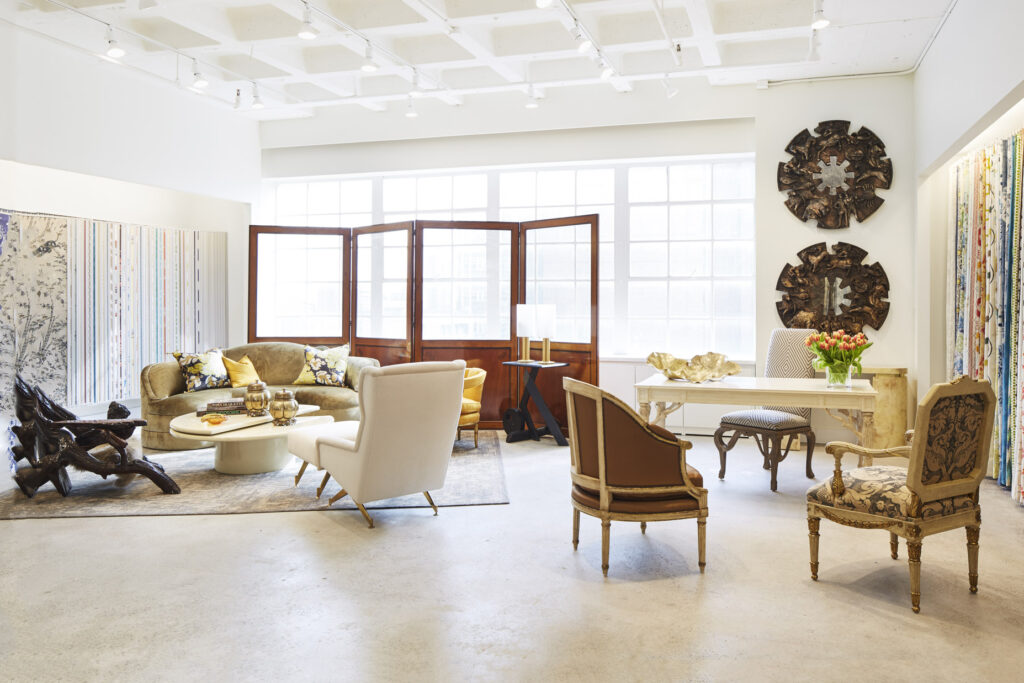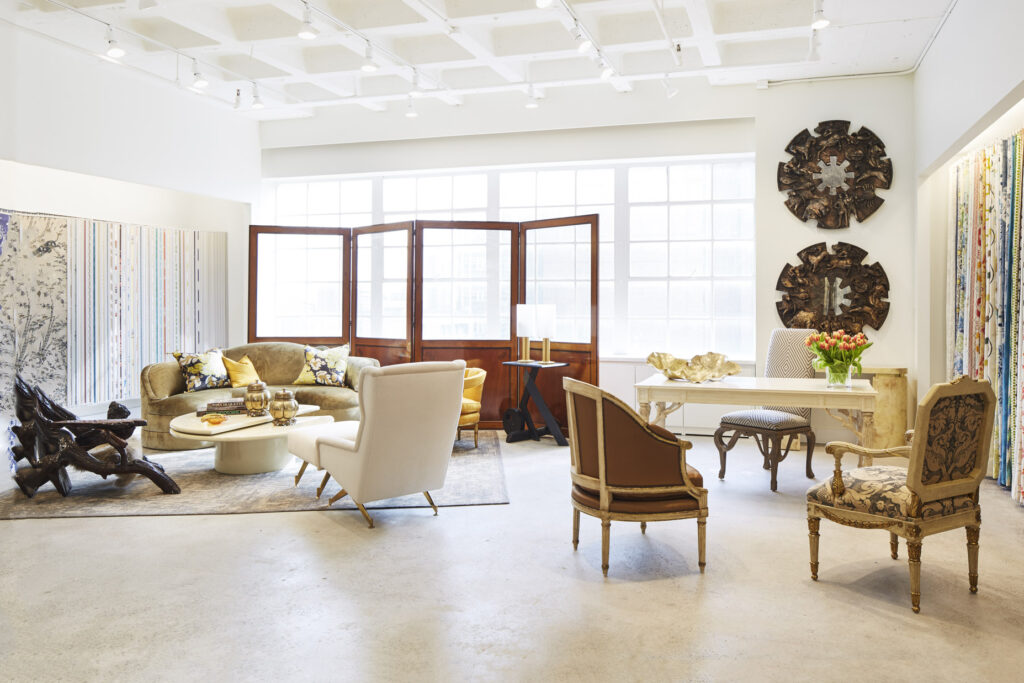 Michael Taylor | Jim Thompson, Suite 1640
Please join us for light refreshments at our new Michael Taylor – Jim Thompson showroom for an Open House for Fall Market 2018 at the Decoration & Design Building.
---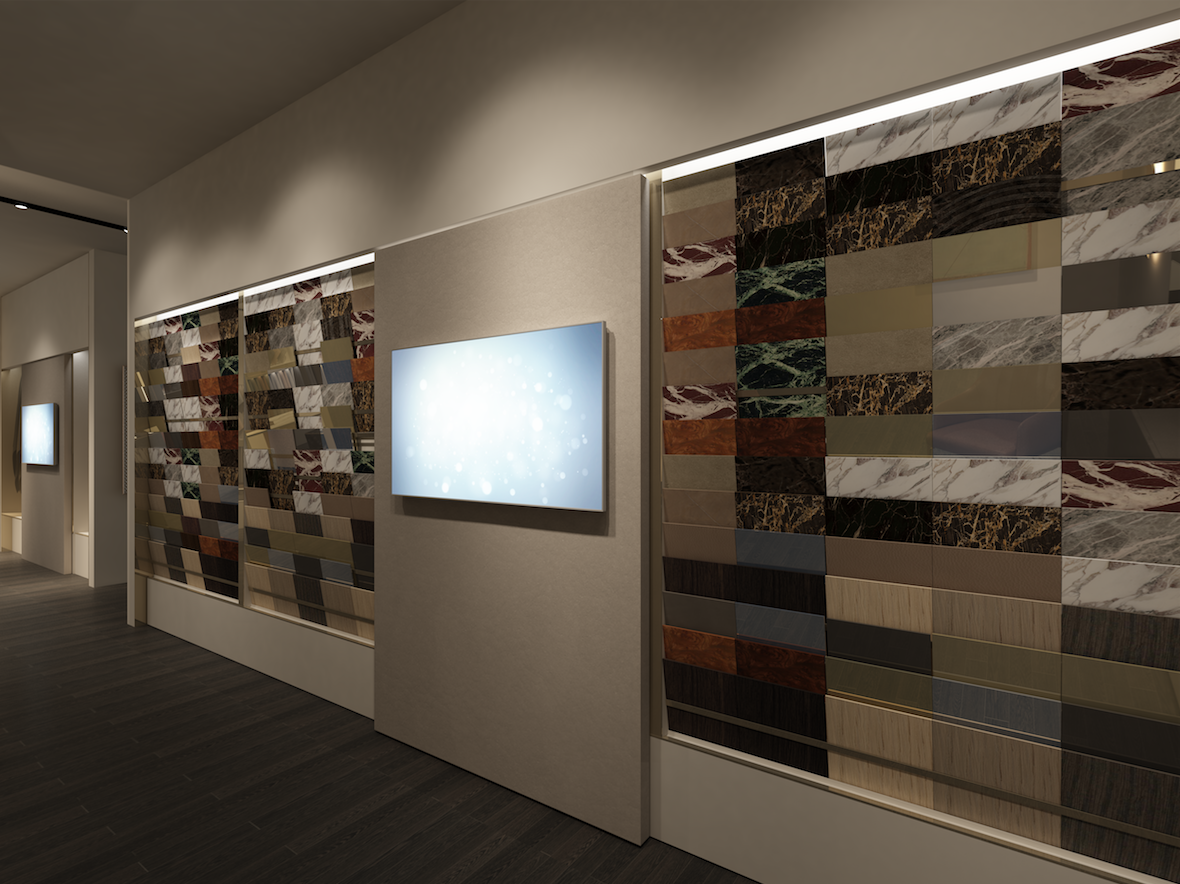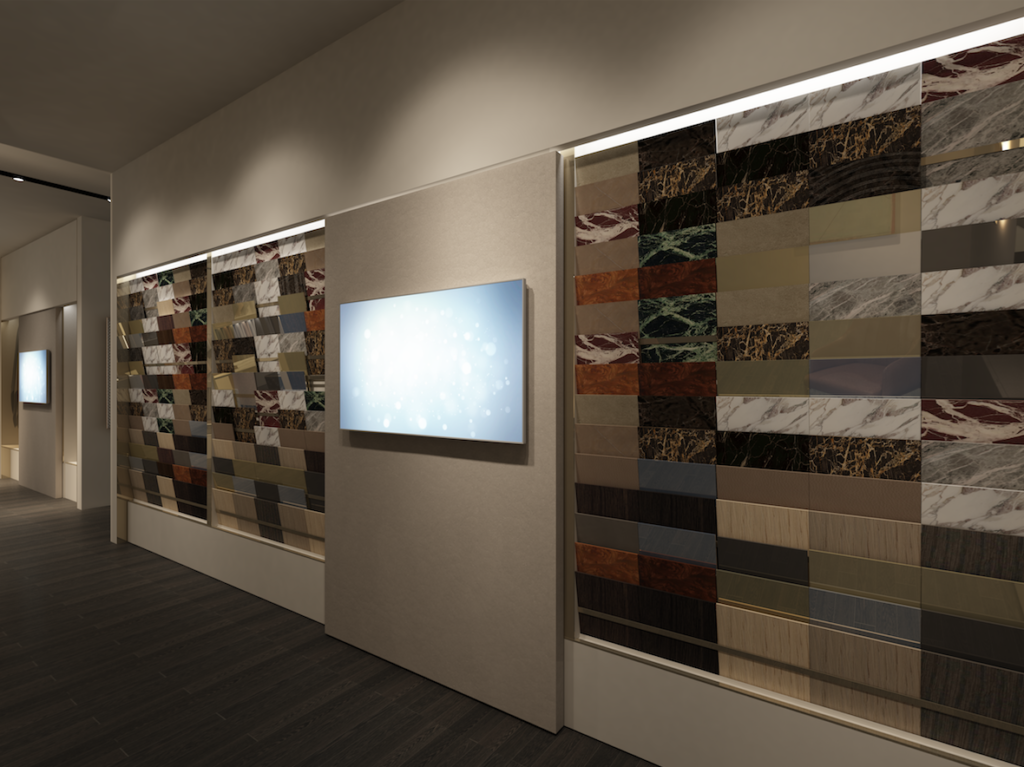 Nella Vetrina, Suite 805
Join us for Prosecco and Hors d'oeurves for the launch for our new 3000 square foot showroom and learn about our 'Made to Measure' custom division NV360,  featuring a sample wall of more than 400 finishes covering wood, metal, marble and glass to create truly one of a kind creations. The new showroom covers custom furniture, lighting, kitchen and bathrooms, wardrobes and leather designs, all made in Italy.
---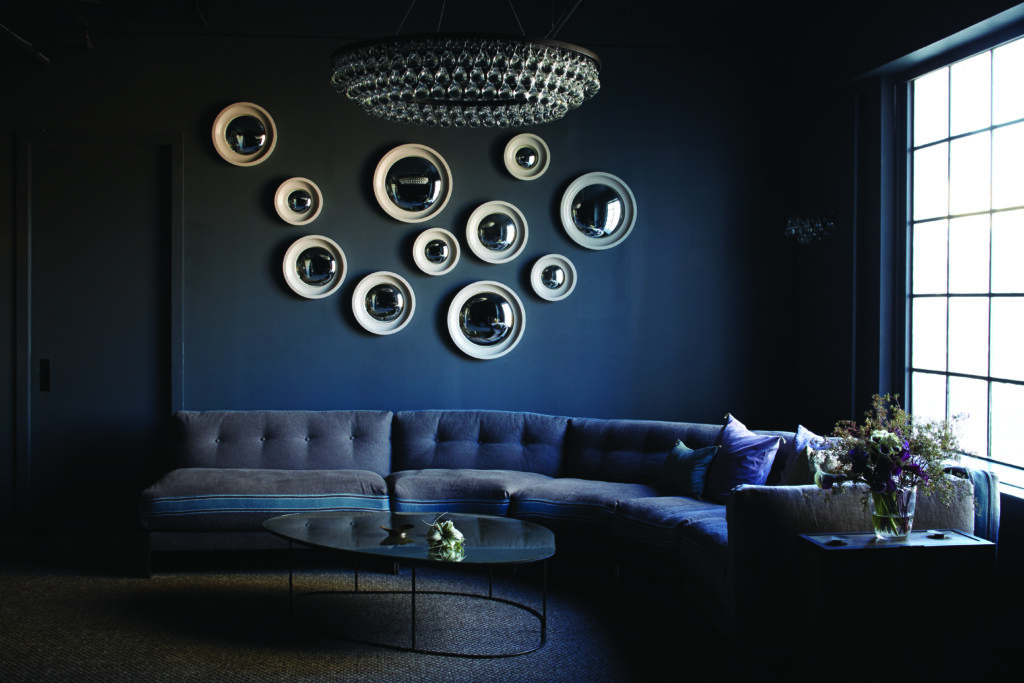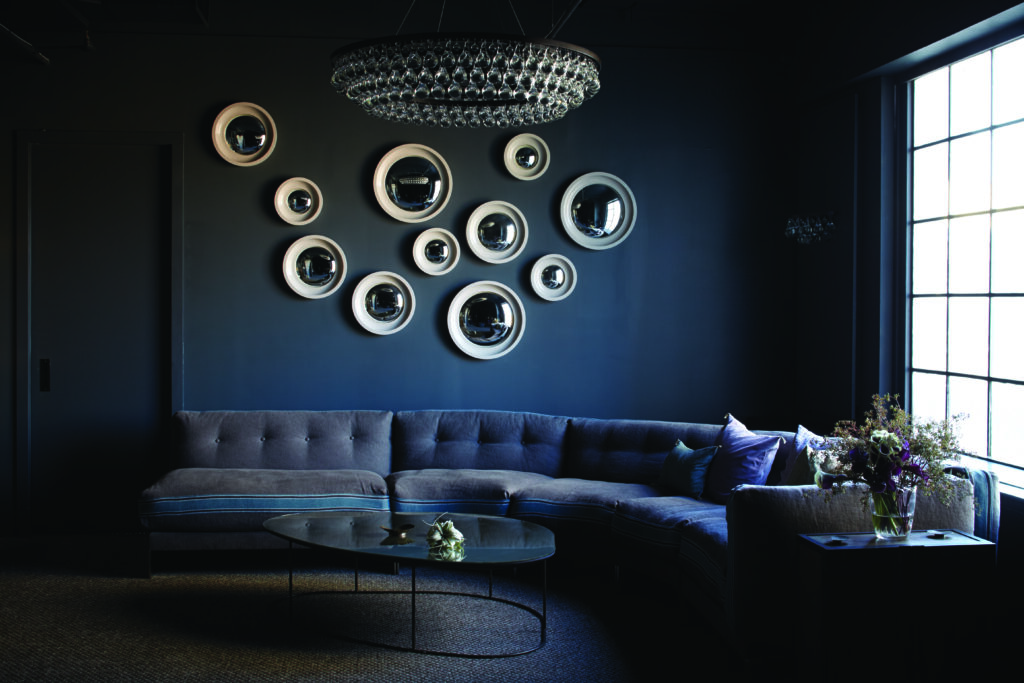 Ochre, Suite 1109
OCHRE, a British-born international brand uses traditional technique in an innovative contemporary context. Placing equal importance on harmonious form, luxurious materials and matchless craftsmanship, their aesthetic for the understated has the rare ability to combine function with powerful sculptural design. **Light refreshments will be served.
---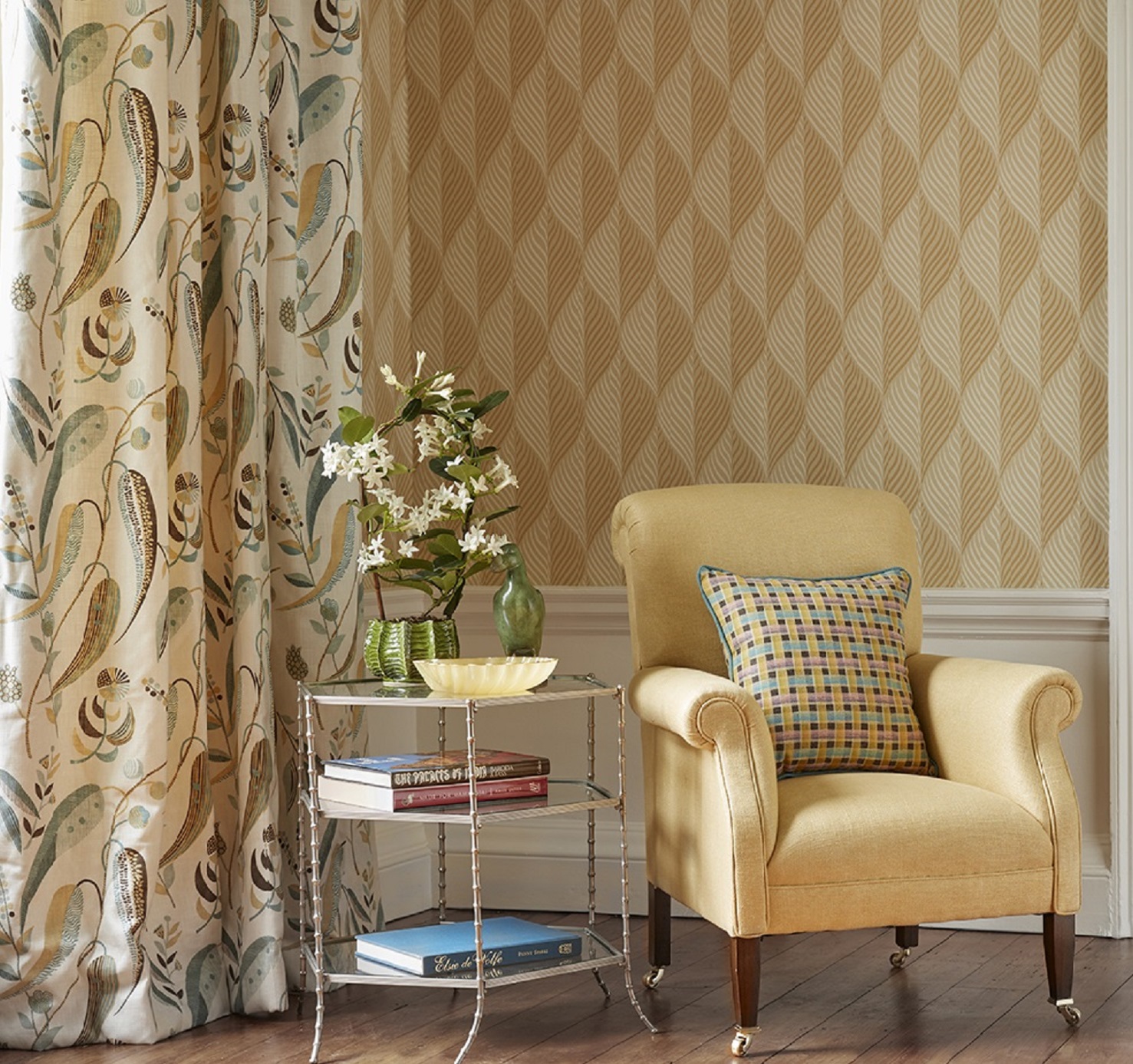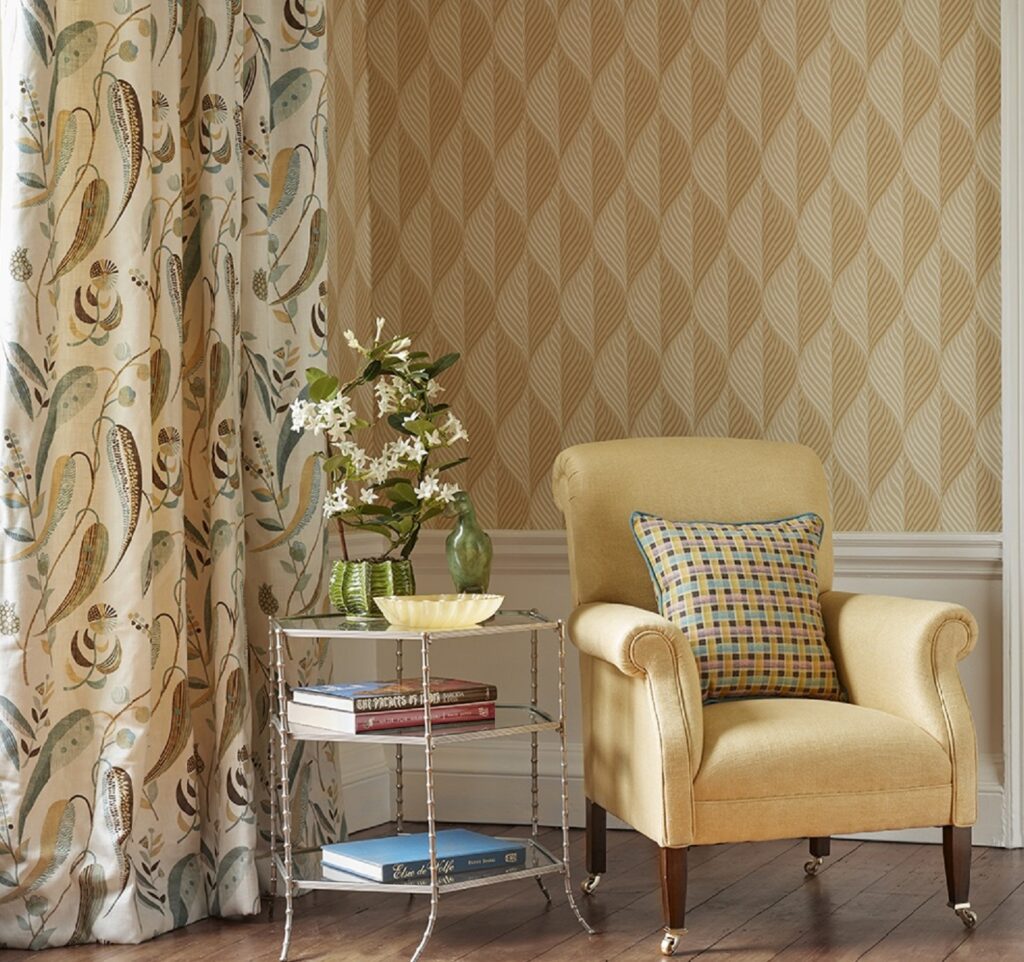 Osborne & Little, Suite 520
Please join Osborne & Little for an Open House from 9AM to 5PM. For 50 years, the company has cherished its reputation for innovation and quality and is as inspired and energetic today as ever, creating a constant stream of new collections that push forward boundaries. With Autumn's launch of 19 new fabric and wallpaper collections from Osborne & Little, Matthew Williamson, Nina Campbell, Designers Guild, and William Yeoward, there are endless new options! Enjoy prosecco and sweets as you shop.
---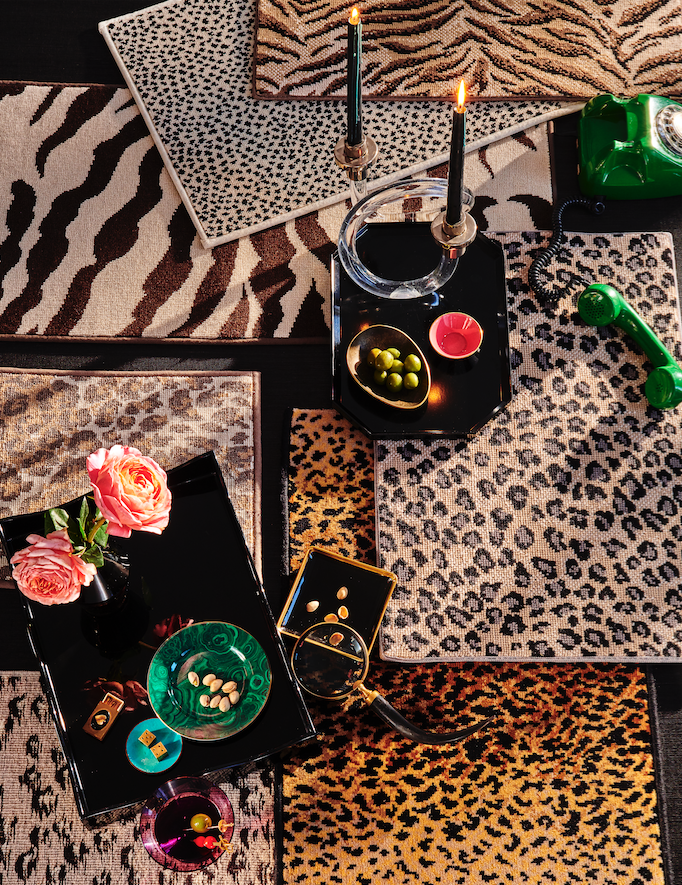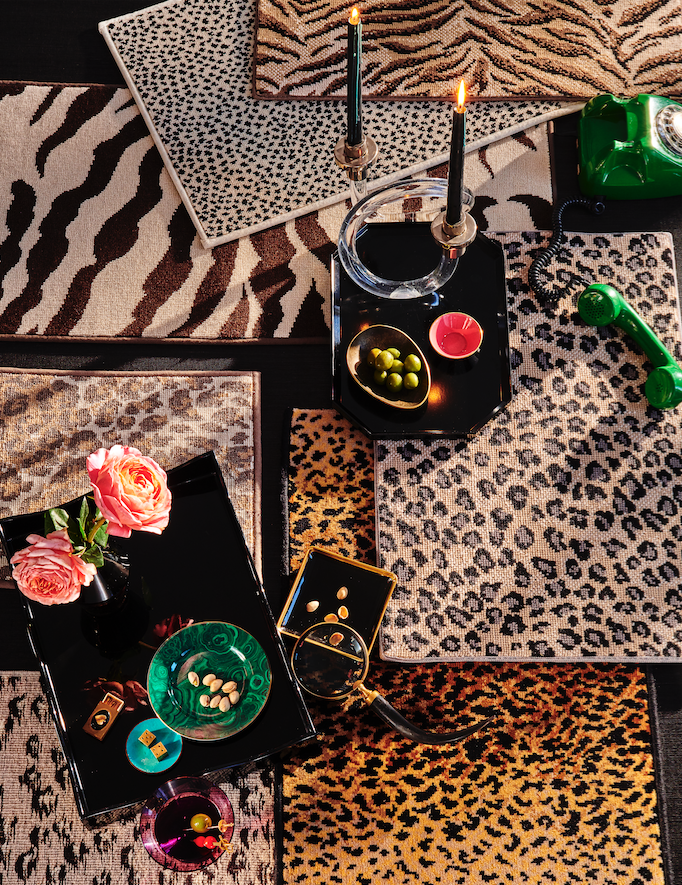 Patterson Flynn Martin, Suite 632
Come to the Patterson Flynn Martin showroom to view our latest exclusive collections and find inspiration for your next custom project. We're the specialists in custom rugs, and our talented team can help you create a rug that is everything you want and need.
---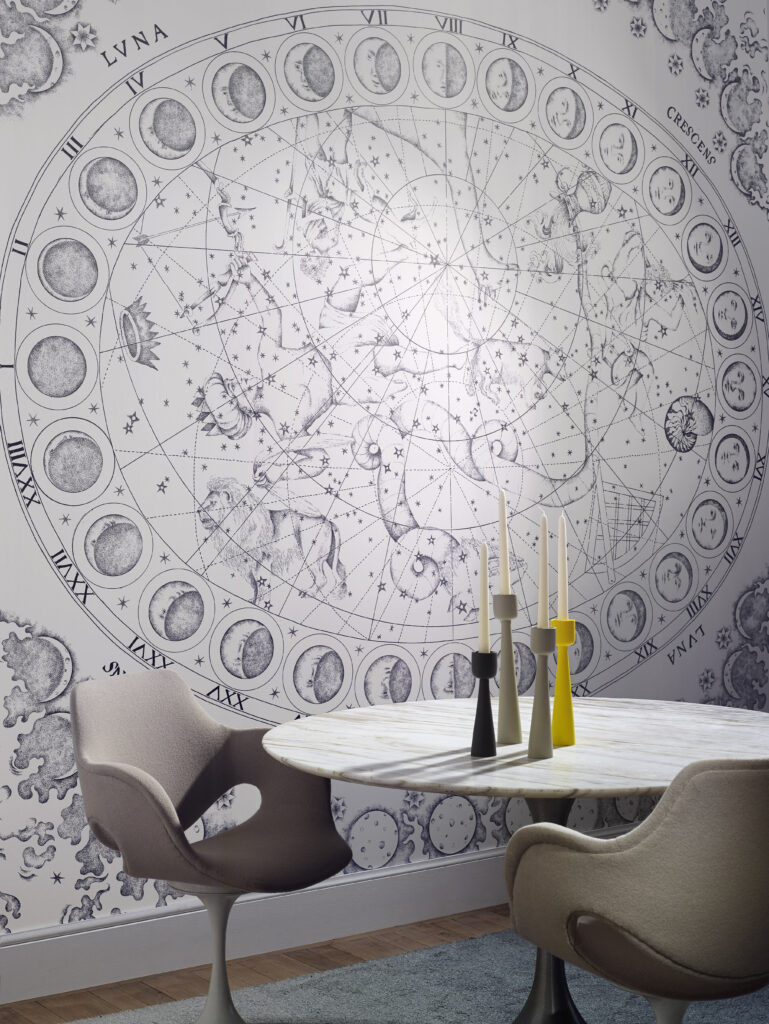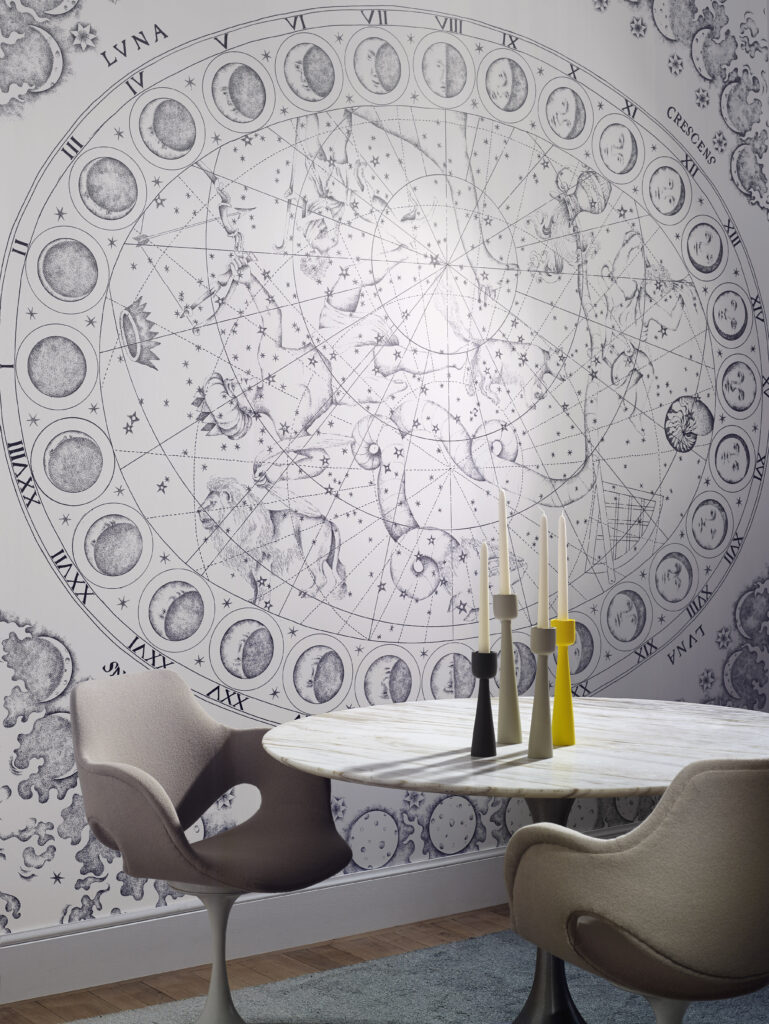 Pierre Frey, Suite 1611
Join us in our newly renovated showroom for refreshments and the utmost of design inspiration. Our Fall collections include fabrics, vinyl wallcoverings and panoramic wallcoverings that are varied, daring and limitless.
---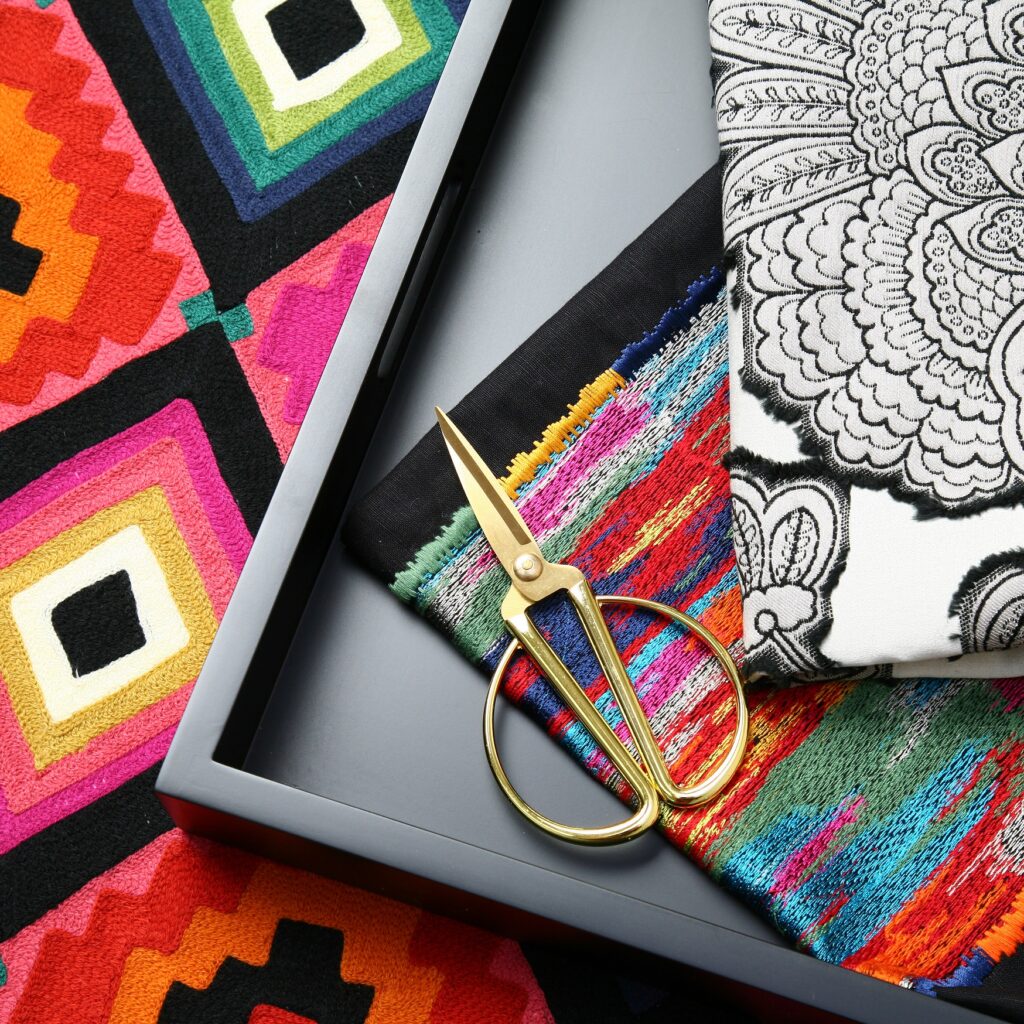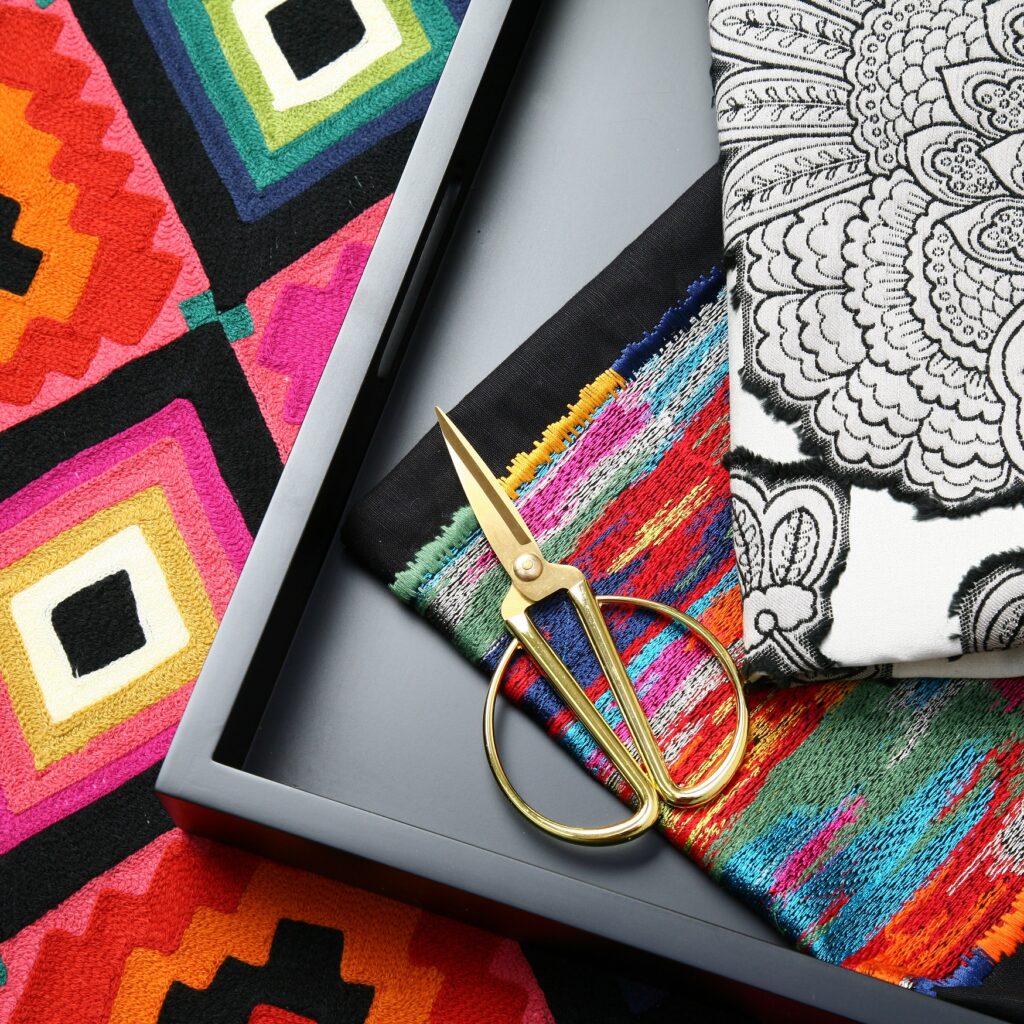 Pindler, Suite 1536
Stop by Pindler's Showroom on the 14th floor for lite bites, to learn about Alta Performance finishes and to see our latest Fall Collections including the Exclusive Wanderlust Collection. This inspired and luxurious grouping of fabric & trim embody the idea of Wanderlust through the use of various techniques of embellishment and weaving. These fabrics & trims make you travel to a destination in your mind and envision a bold, beautiful room setting.
---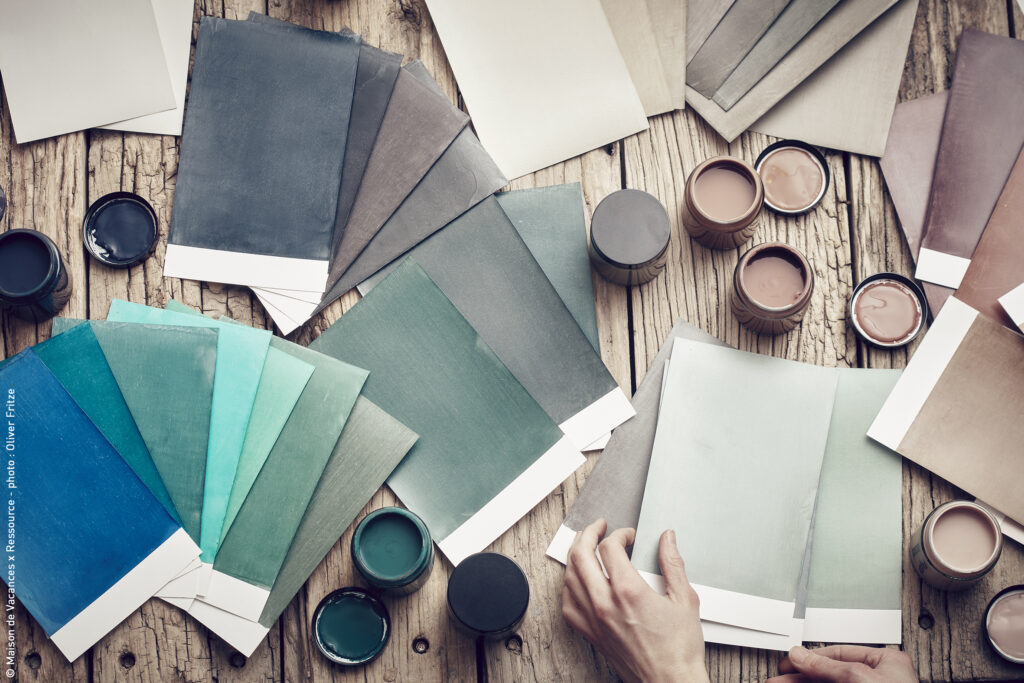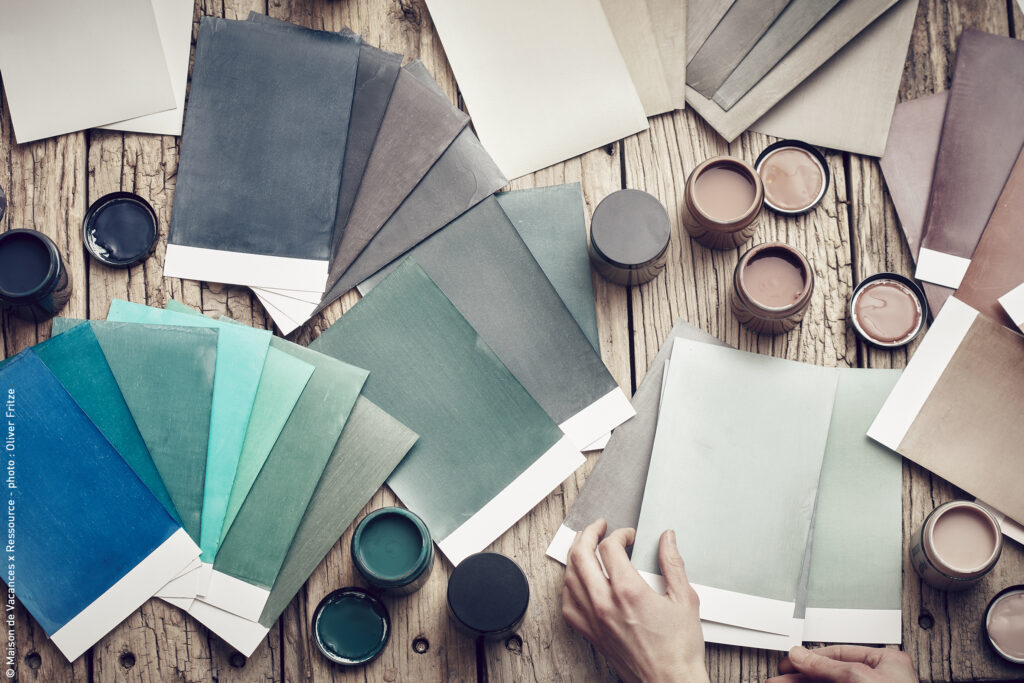 Ressource, Suite 1521
Ressource, pioneering French high-end brand of decorative paints features their unique colorful Art de Vivre, their commitment to remain at the forefront of new color trends, with over 950 eco-friendly original colors, effect paints, wallcoverings, and the furniture of Sarah Lavoine's Home Collection.
---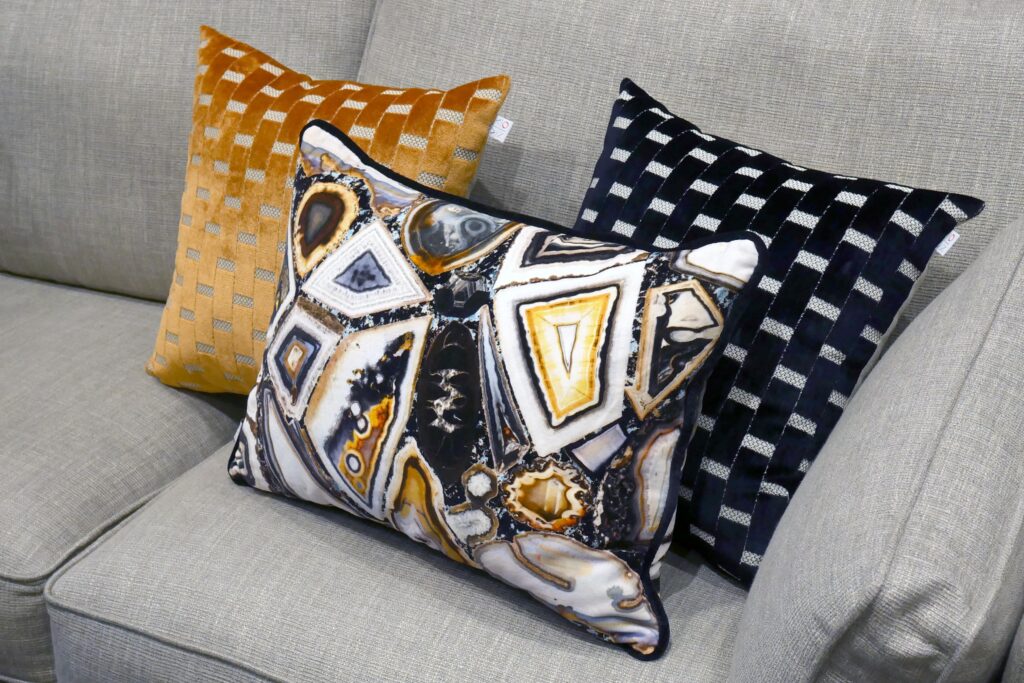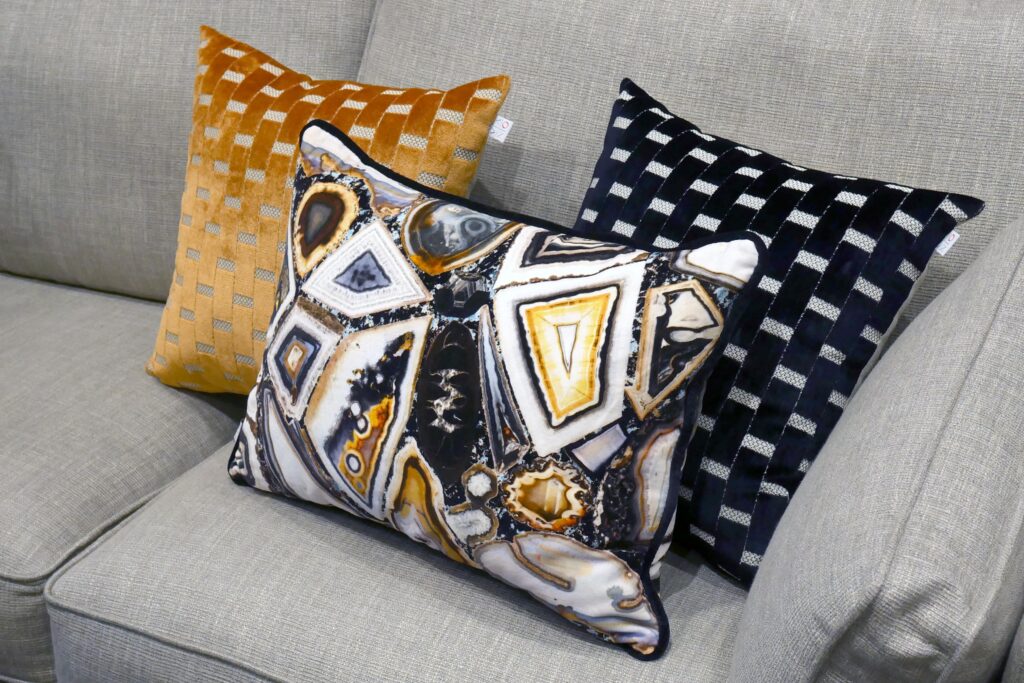 Rodolph, Suite 818
Stop by Rodolph to view the new Fall Collections.
---
Romo, Suite 808
Romo welcomes you to explore our highly anticipated fall collections. Hand drawn paintings and sketches are brought to life in an exquisitely elegant collection of prints and embroideries, inspired by botanical illustrator, Alfred Wise. Villa Nova launches our first children's collection with an alluring array of joyfully illustrated stories.
---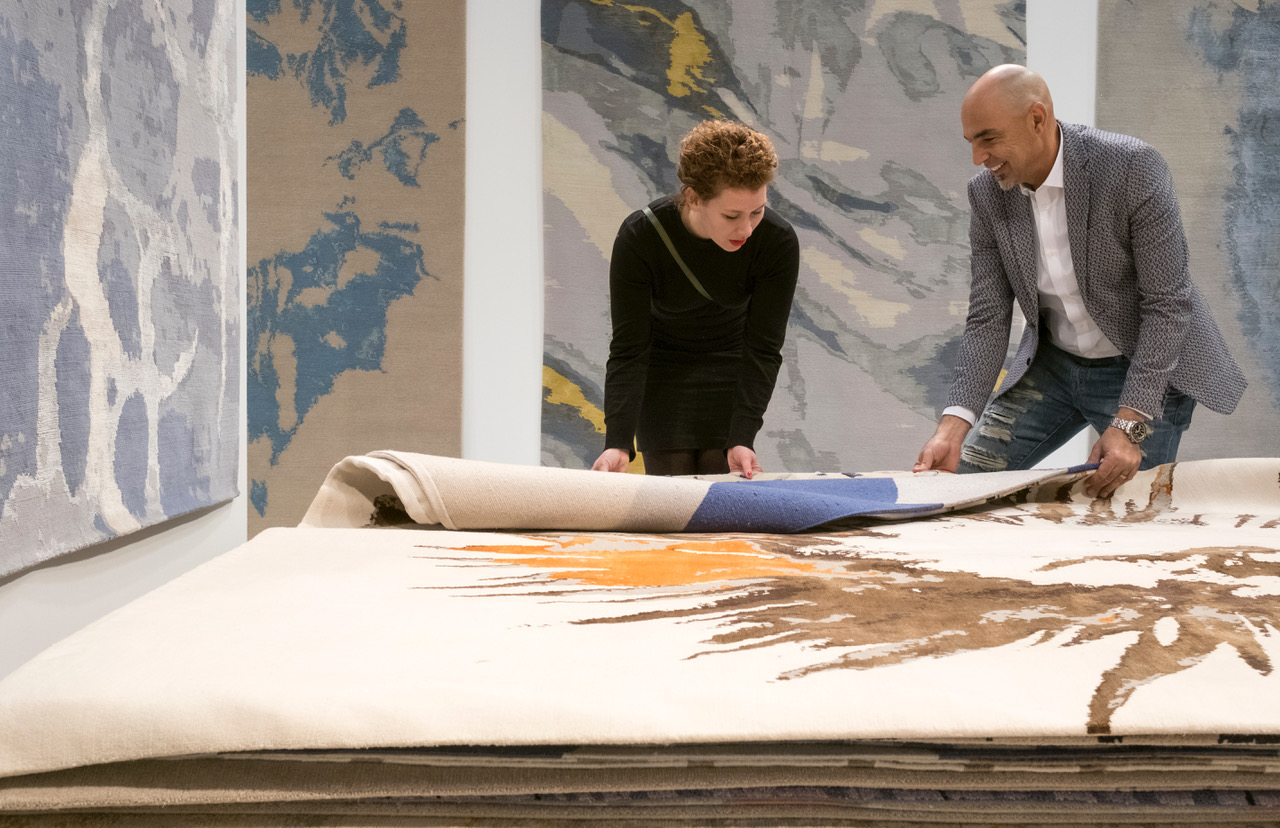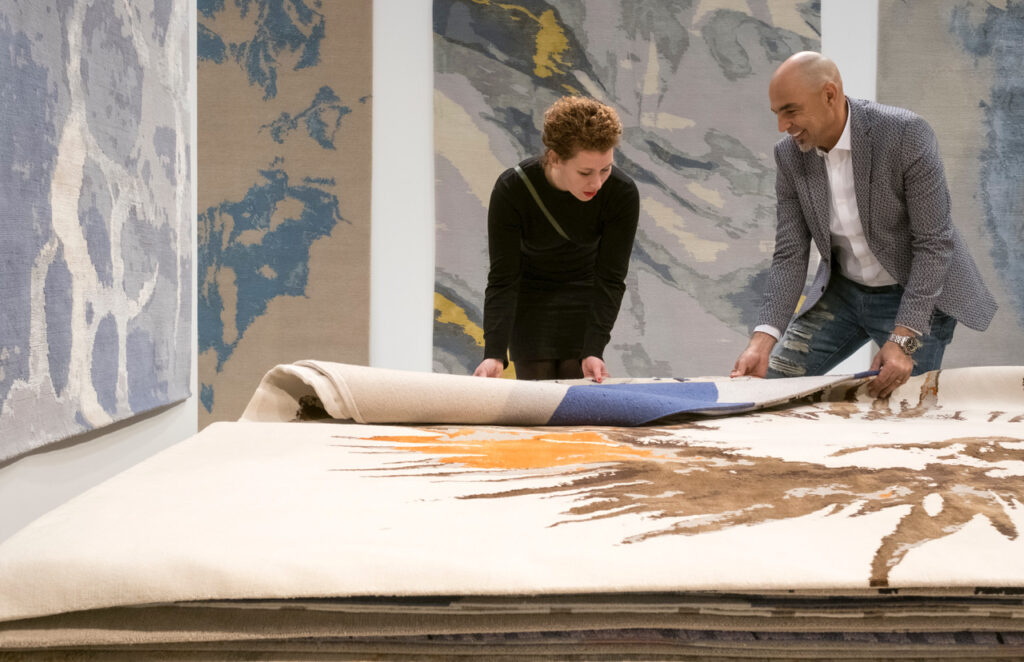 Rug Art International, Suite 1518
We are totally floored by the new collection of luxury rugs at RUG ART showroom.  Stop in and visit our 15th-floor showroom and let us show you the stunning new collection along with the timeless classics. The connection between carpet making and the visual arts has been masterfully woven by the American brand RUG ART INTERNATIONAL.
---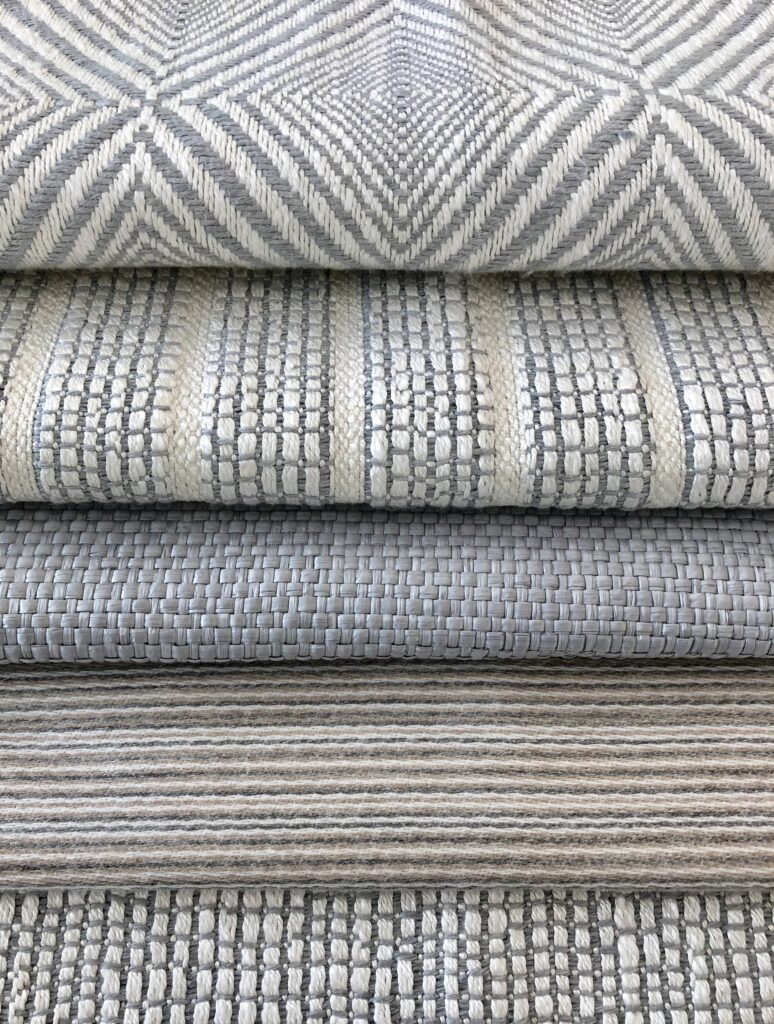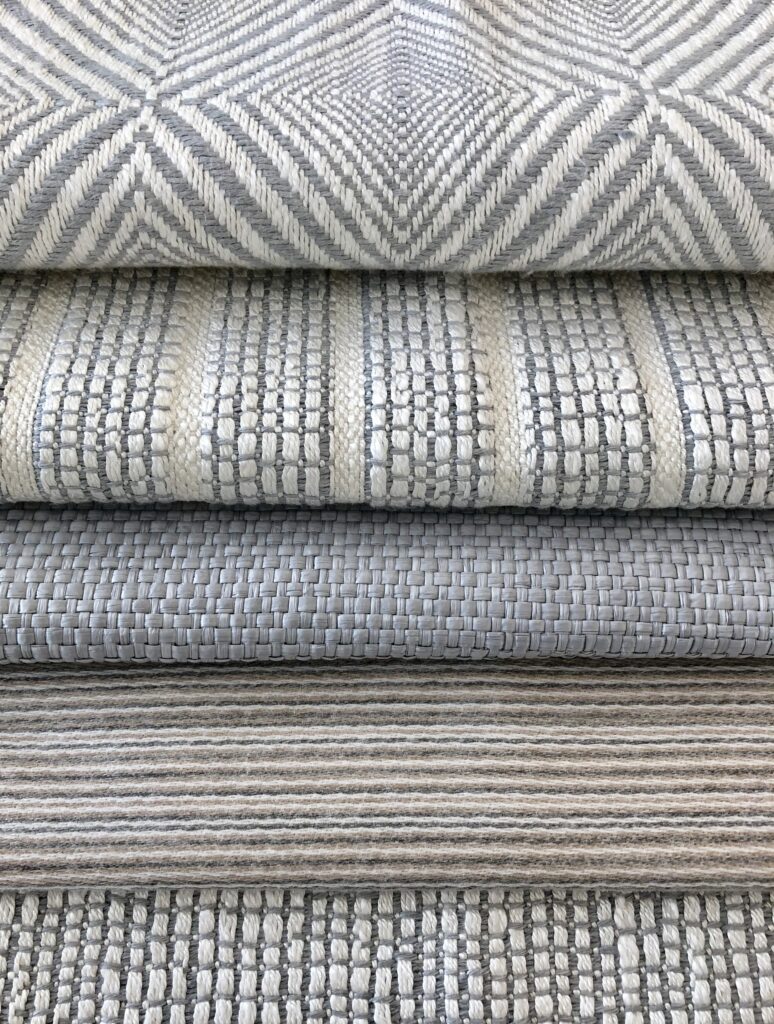 Savel Inc., Suite 1819
Stop by to see Savel's new fabrics: Raffia from Italy, the colorful Adana Stripe, a luxurious chenille, and inspiring Sunbrella designs that are freshly colored and soft to the touch. A new kind of soft also joins Savel … MEZI Pillows, an exciting collaboration between the Bodenner collection and MEZInteriors.
---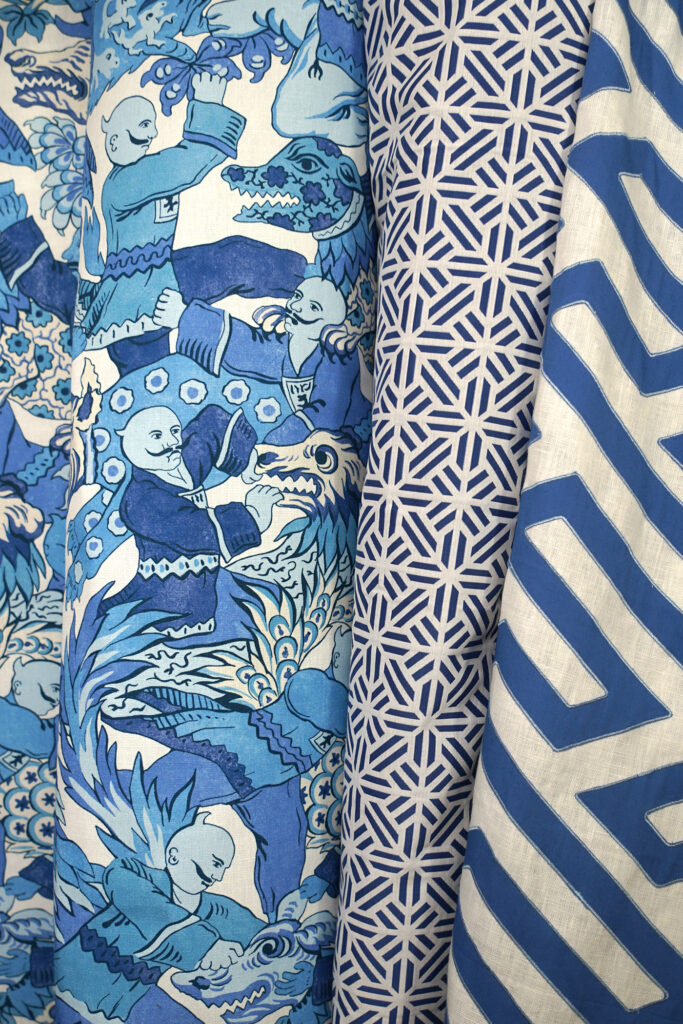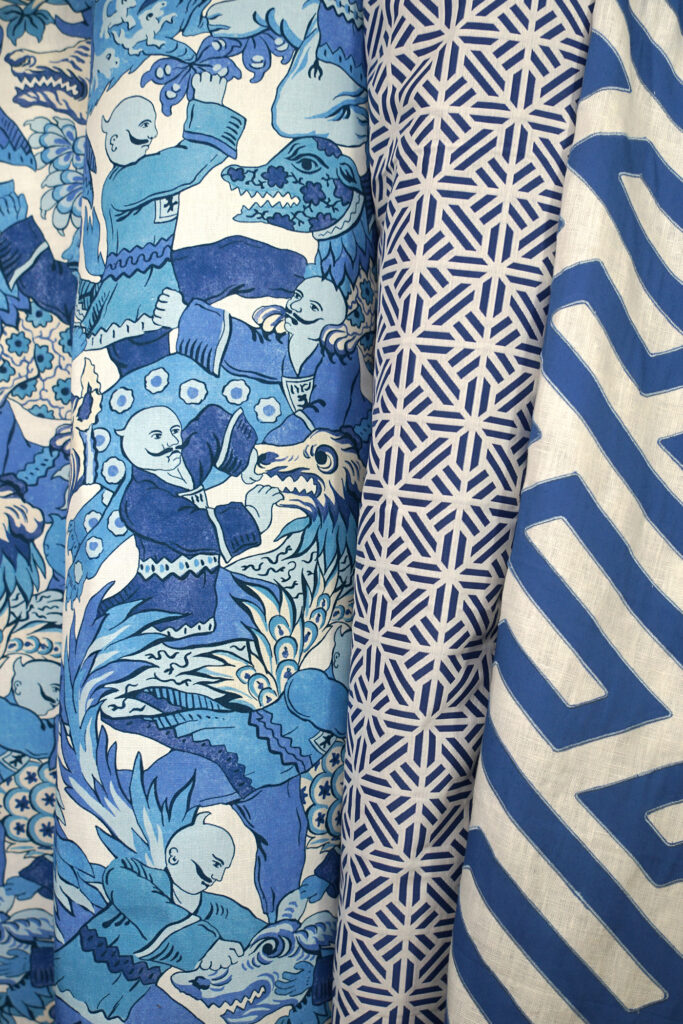 Scalamandré, Suite 1002
Scalamandré presents Chinois Chic, an exuberant collection of fabric and passimenterie celebrating the centuries-old tradition of chinoiserie. Born from the West's curiosity for Eastern design, this rich aesthetic marries a Rococo sensibility with an imaginative vision of Asian culture. Striking an effortless balance between tradition and trend, this vibrant collection offers casual elegance with an age-old flair for fantasy and wonder. Stop by our open house to view the new collection, Suite 1002.
---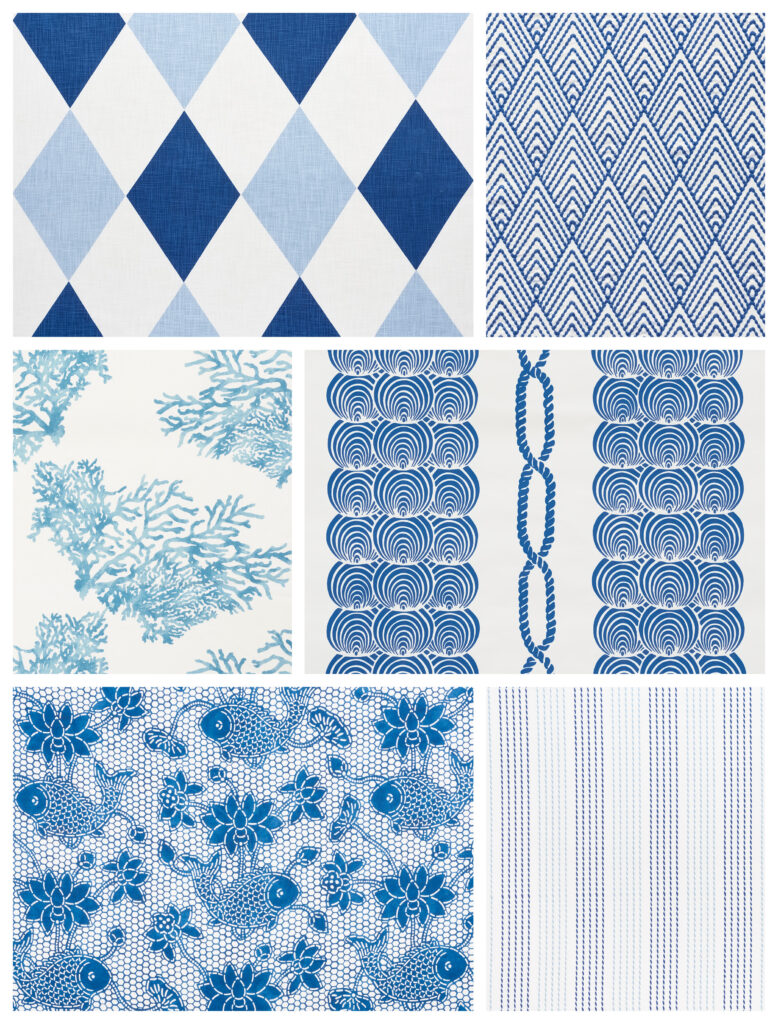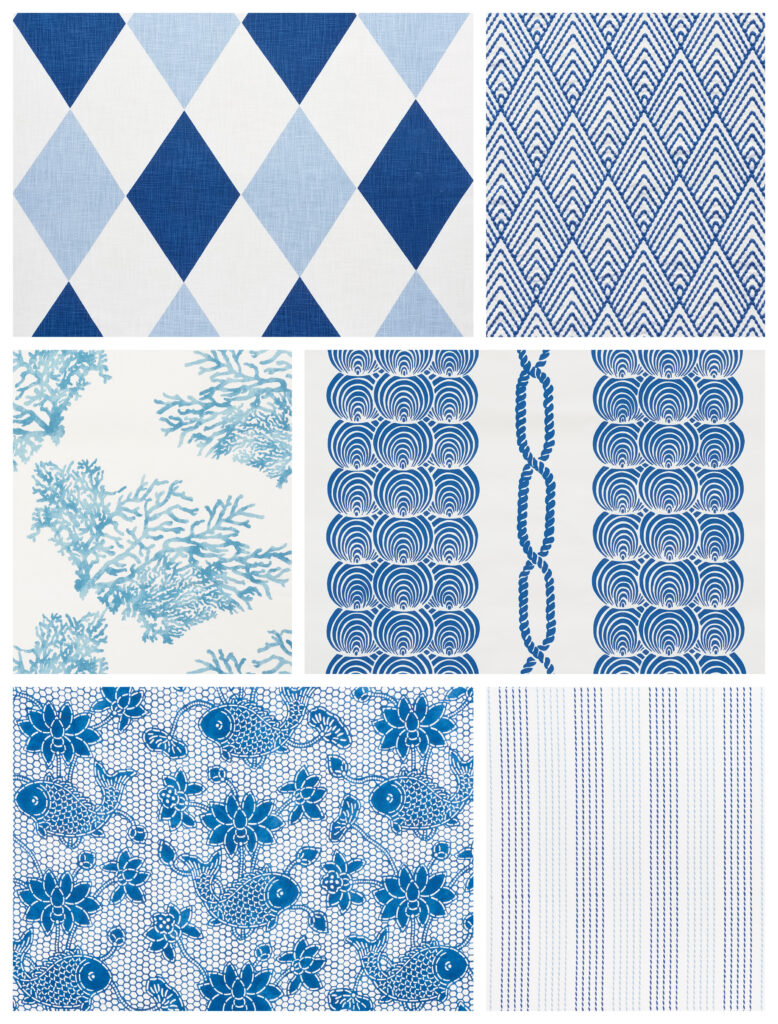 Schumacher, Suite 832
Visit Schumacher to view the new Fall Collections.
---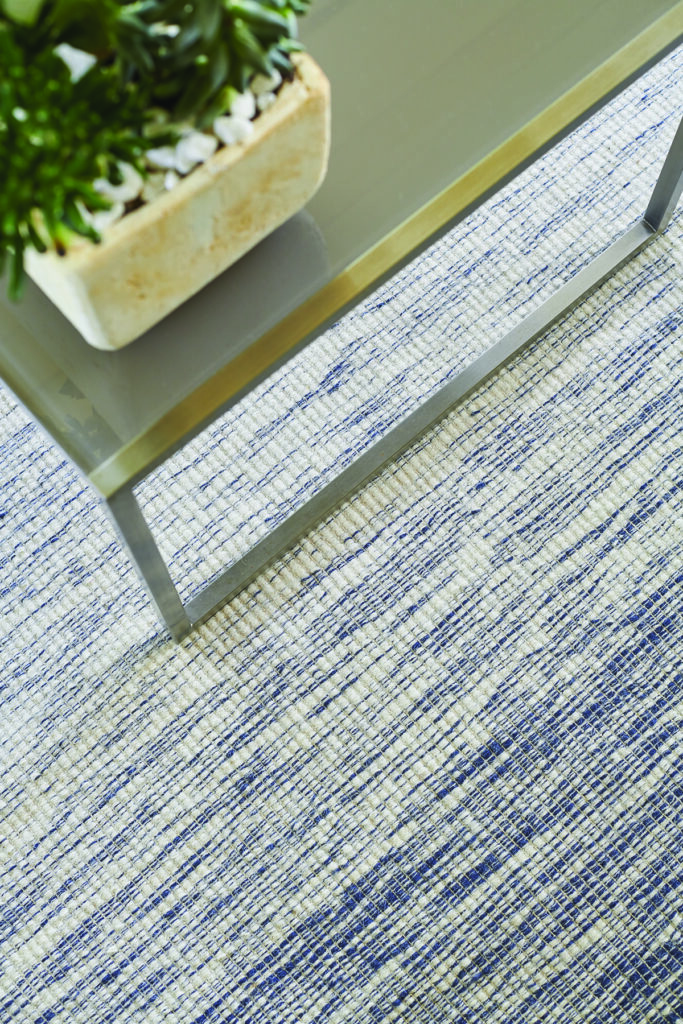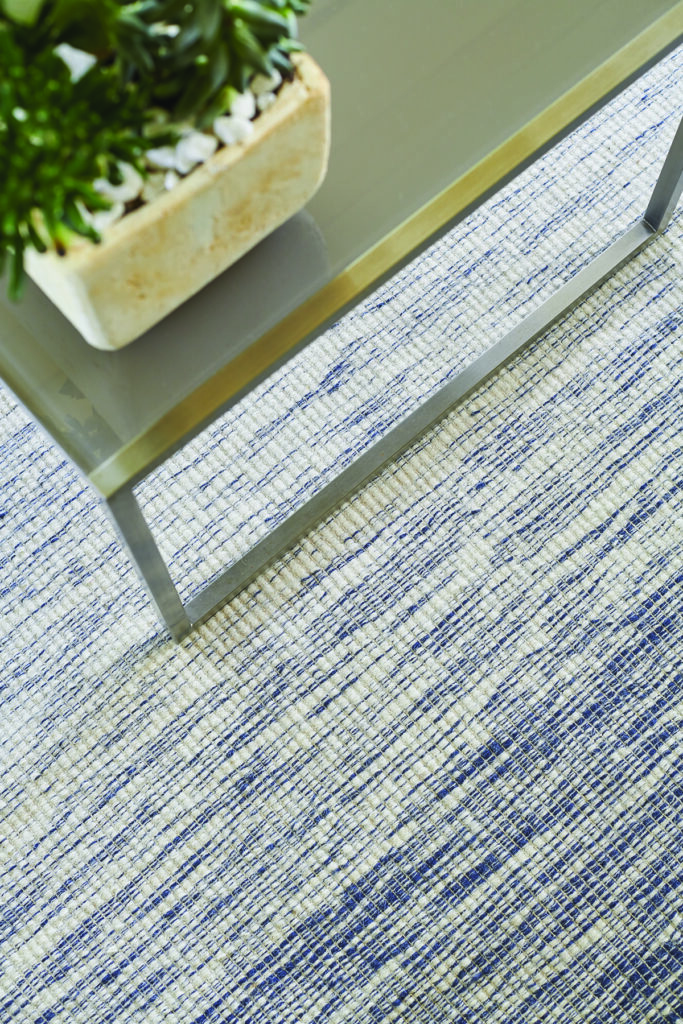 Scott Group Studio, Suite 411
Please join Scott Group Studio as we host an open house and showcase our new Flatweave product offering.
---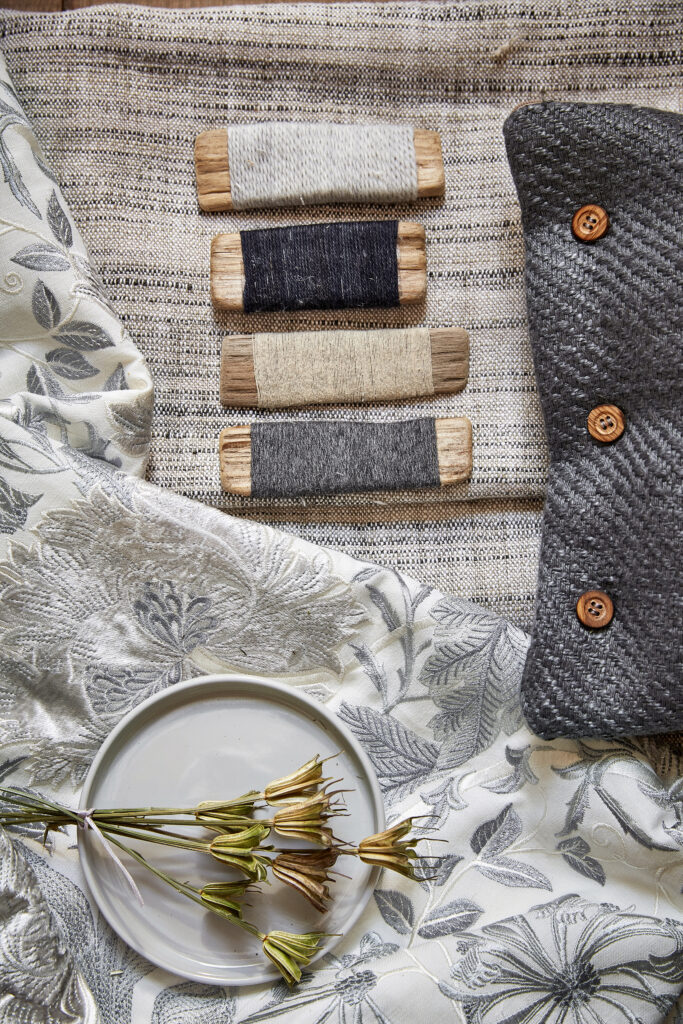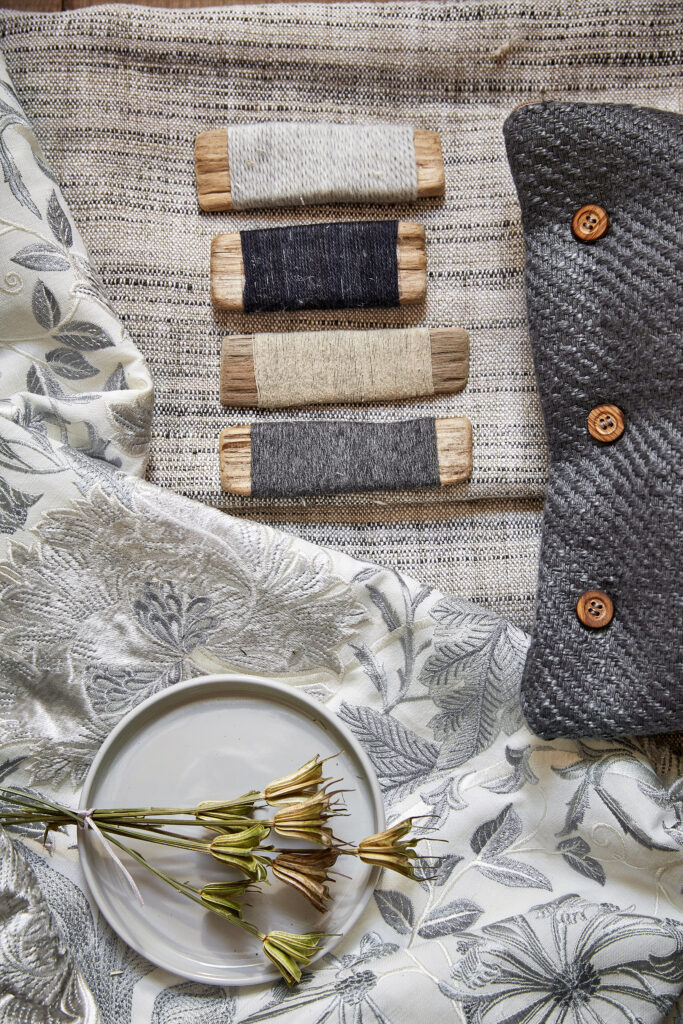 Style Library, Suite 409
Join Morris & Co as it showcases its unique collaboration with H&M in the Style Library showroom during Fall Market. The exclusive fashion collection features William Morris' most recognized archival prints in romantic yet tailored designs and will be available in H&M stores and online beginning October 4, 2018.
---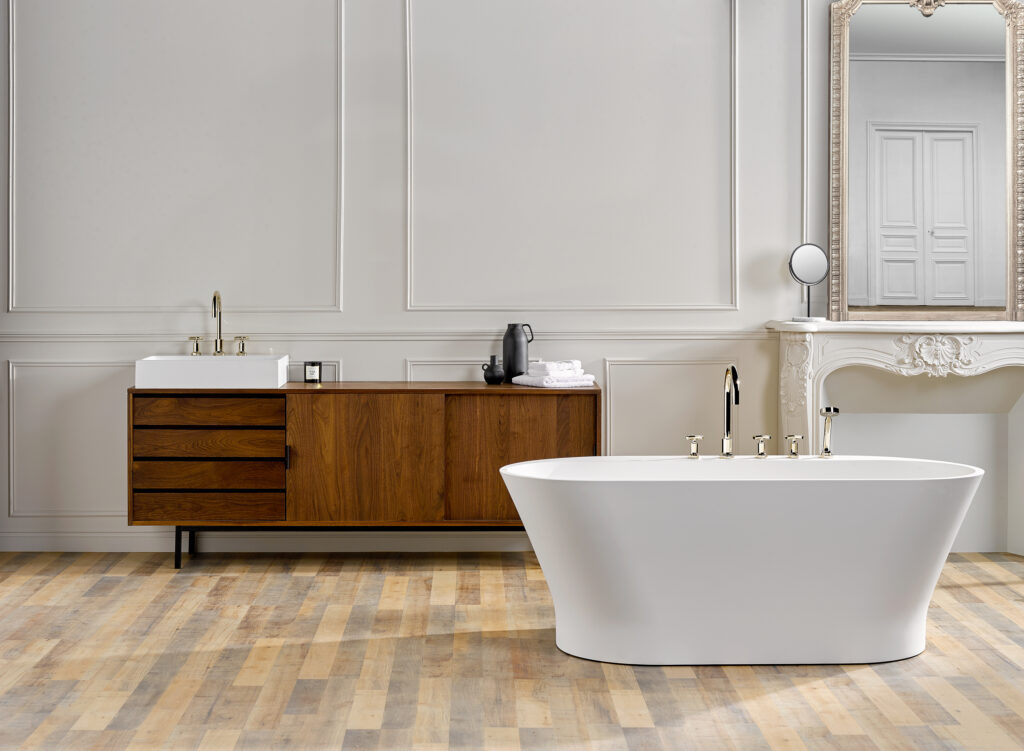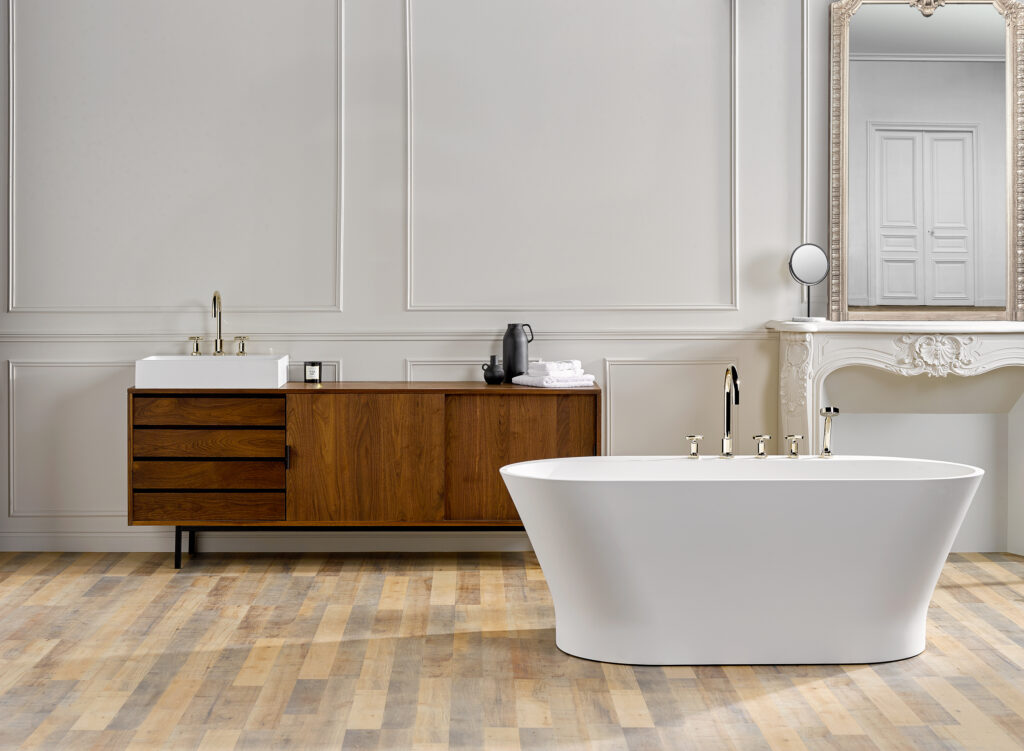 THG-Paris, Suite 1206
THG Paris invites you to experience its latest collections of faucets and accessories for the bath during Fall Market. From modern classic styles to contemporary works of art, each collection from THG Paris marries exceptional craftsmanship with sophisticated design.
---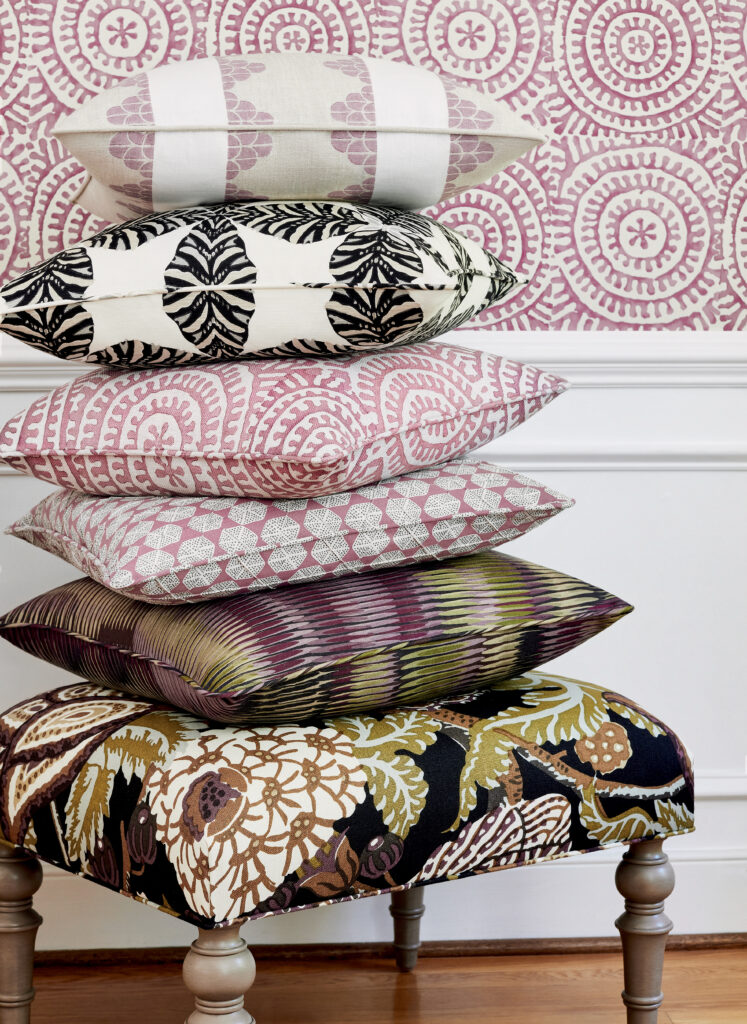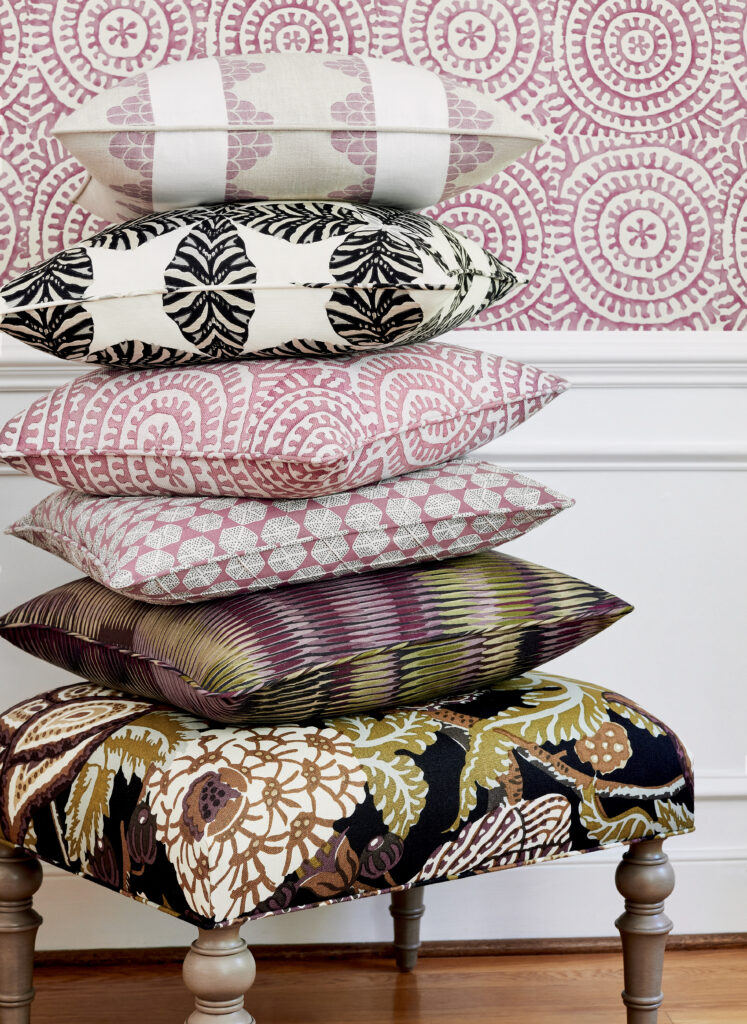 Thibaut, Suite 615
Visit the newly re-designed showroom to browse the newest collections and experience a fresh vignette of Thibaut Fine Furniture.
---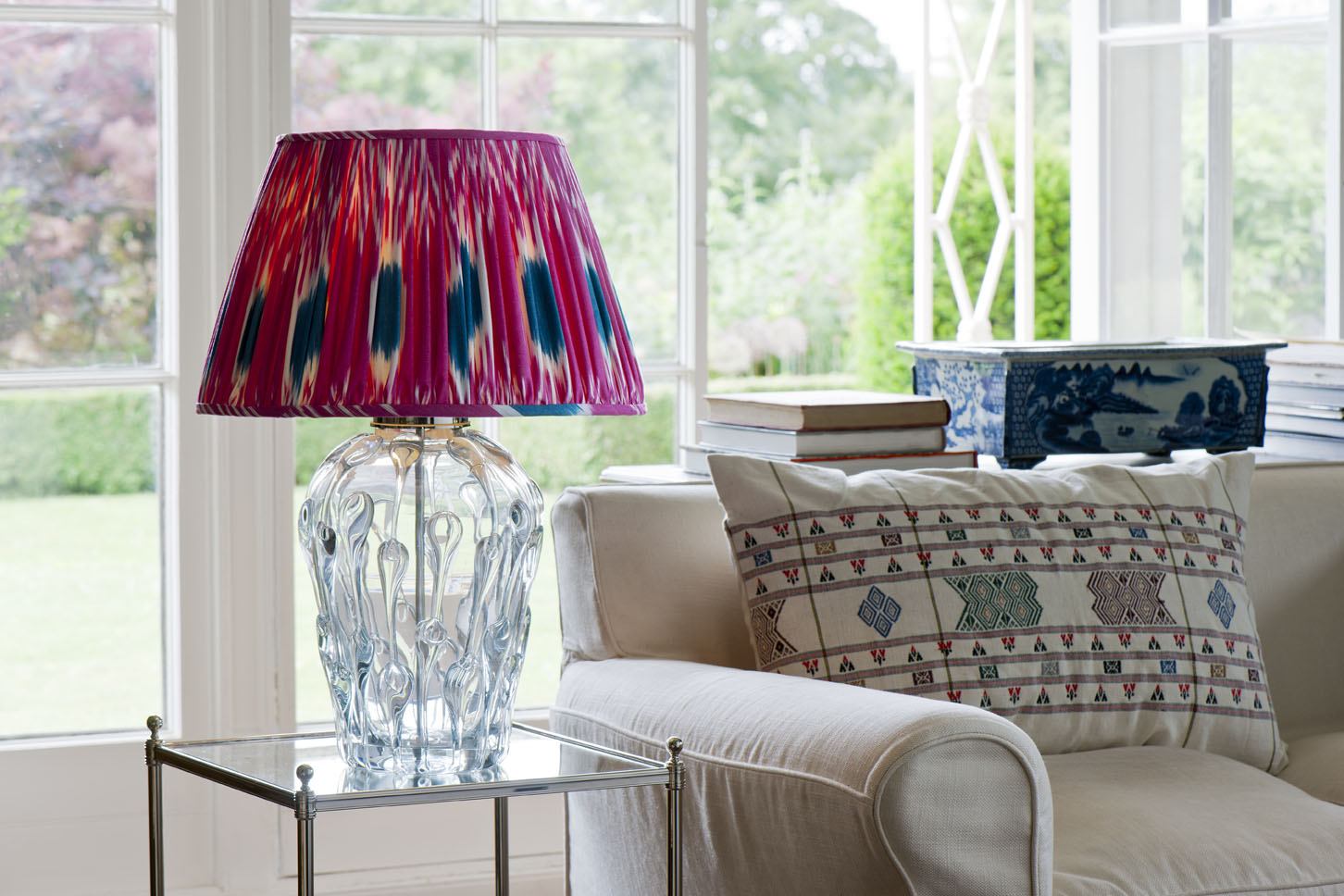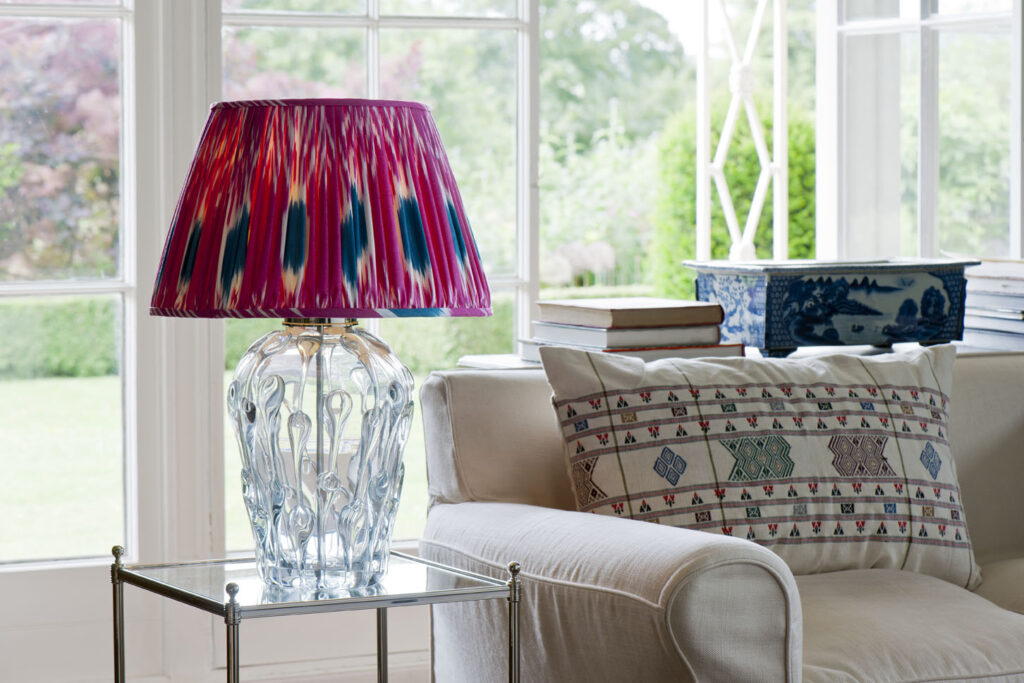 Vaughan Designs, Suite 1511
Join us at Vaughan to see our new Tribal Collection. Based on travels around the globe, Lucy Vaughan, owner and Creative Director of Vaughan Designs, has collaborated with her daughter Emma Vaughan to form The Tribal Collection. Focused on an array of vibrant lampshades, exquisitely embroidered cushions, and unusual upholstered chairs, celebrate the craftsmanship and culture of the unique limited edition textiles they have sourced and developed across the continents.
---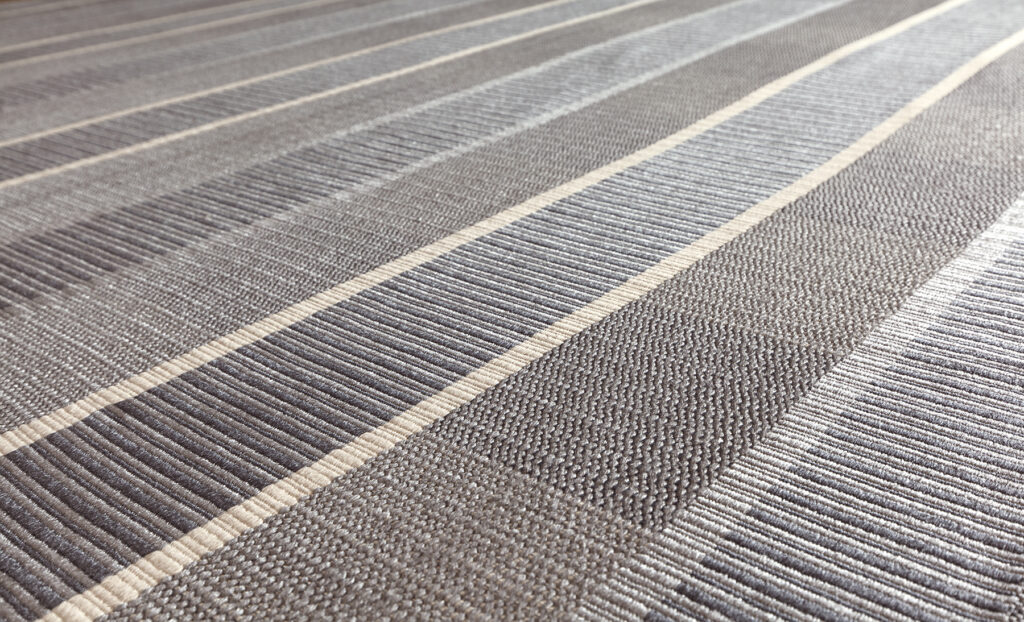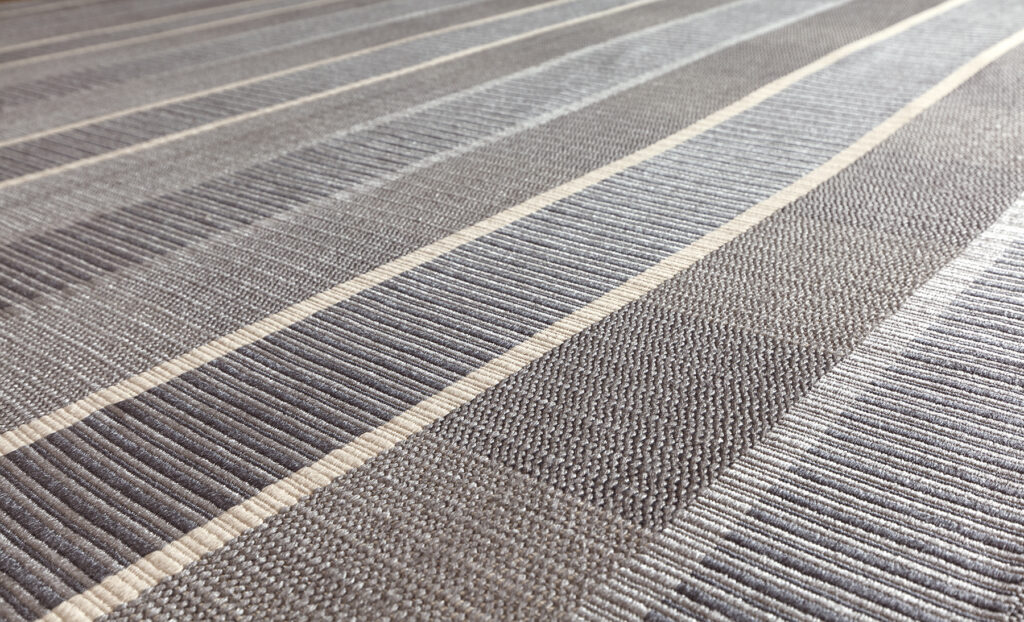 Warp & Weft, Suite 1203
Warp & Weft unveils the final phase of the GRID collection, a collaboration with Yabu Pushelberg. These new designs are inspired by urban topography and are hand-woven with a luxurious, durable tech fiber that feels like silk. These indoor outdoor rugs are made to order in custom size and colors.
---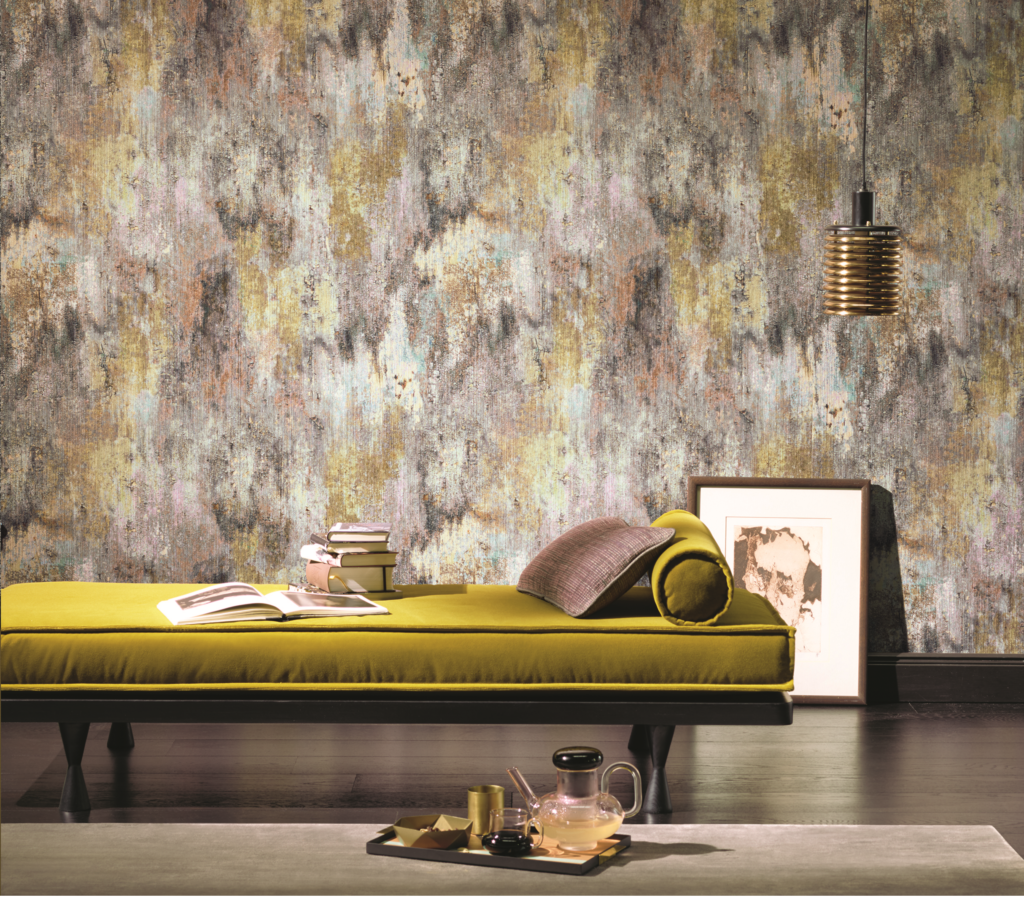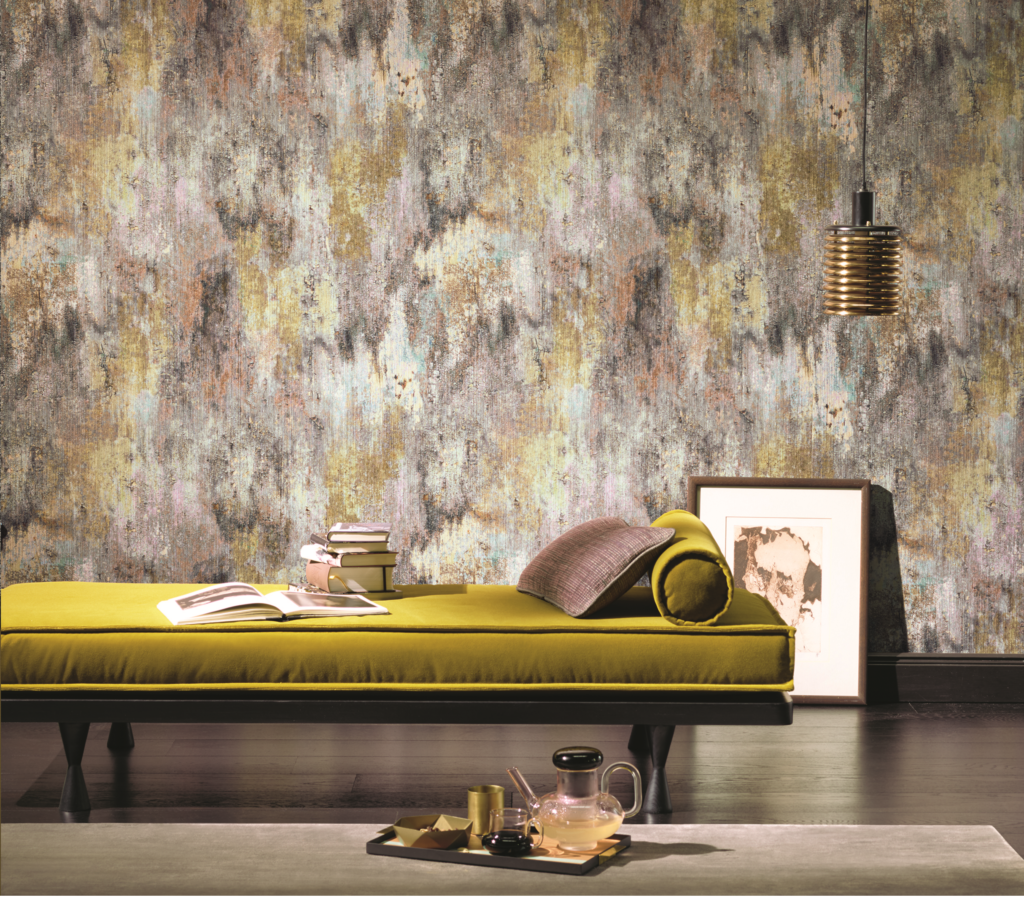 Zimmer + Rohde, Suite 932
Visit the Zimmer + Rohde showroom located in Suite 932 to view the newest collections from Zimmer + Rohde, Hodsoll McKenzie, Ardecora, Etamine and Travers.
…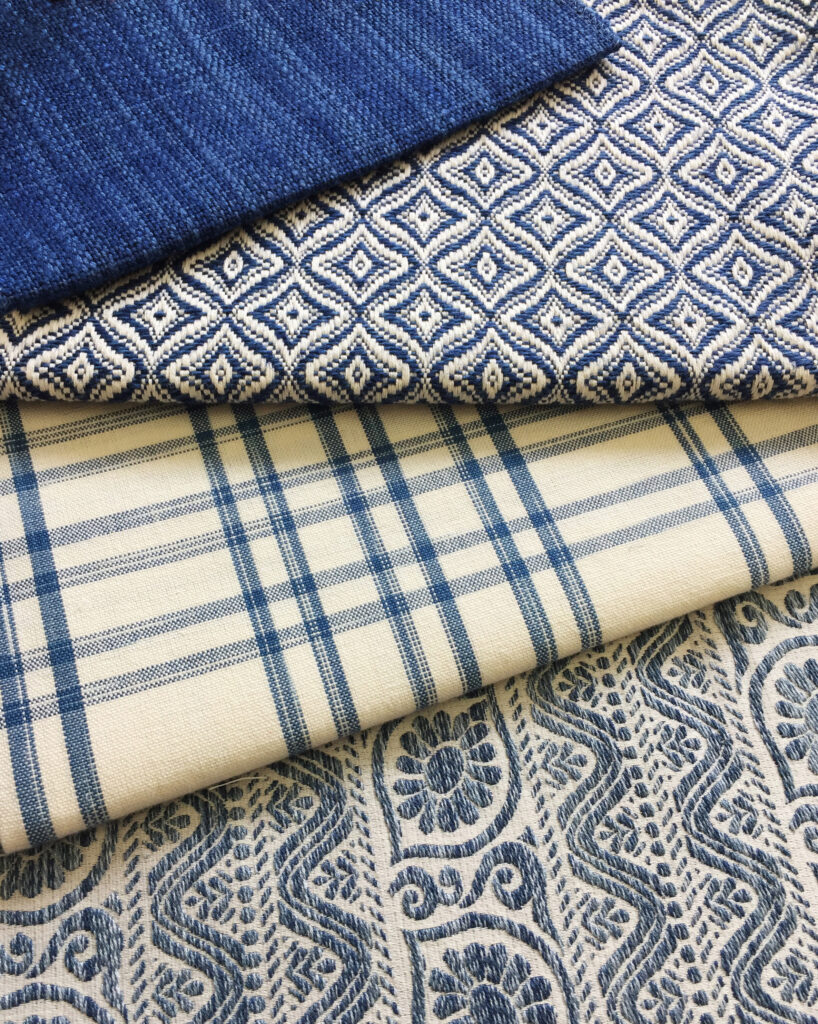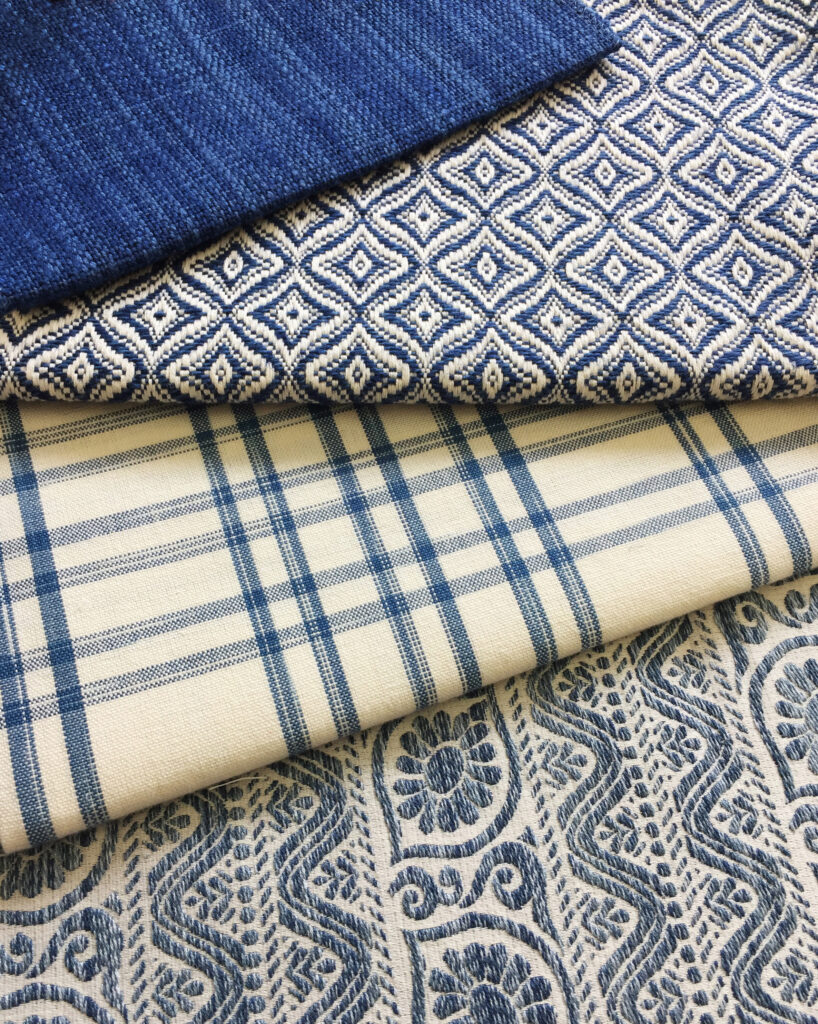 Brunschwig & Fils | Lee Jofa, Suite 234
Visit Suite 234 to view the latest collections from Brunschwig & Fils, Lee Jofa, Groundworks, GP&J Baker, Threads and Mulberry. Light refreshments will be served.
---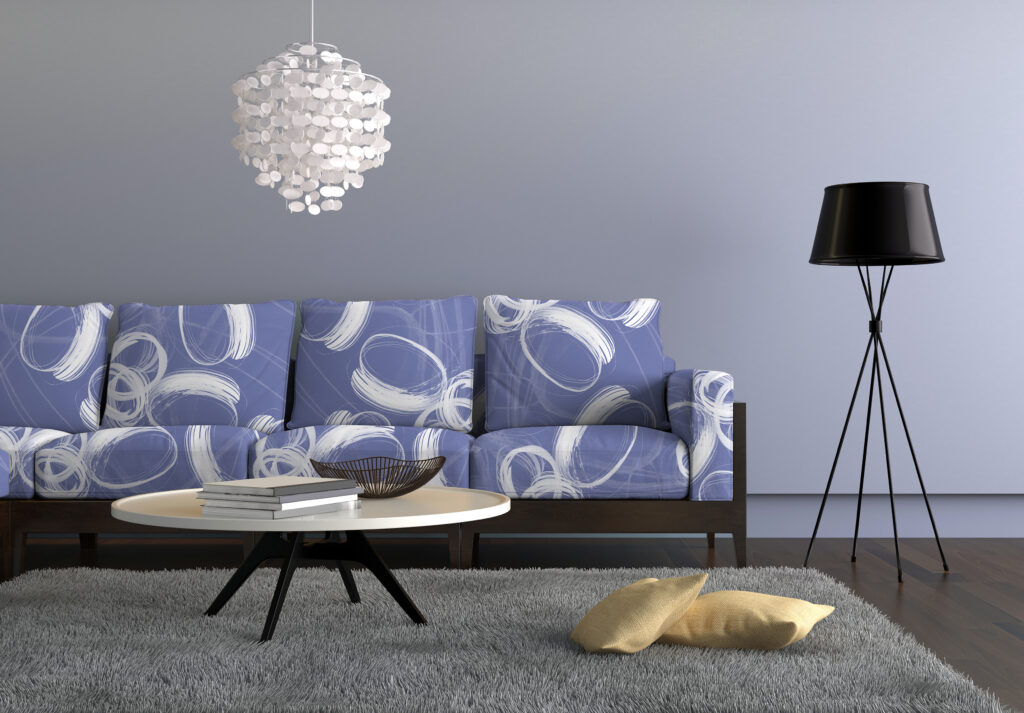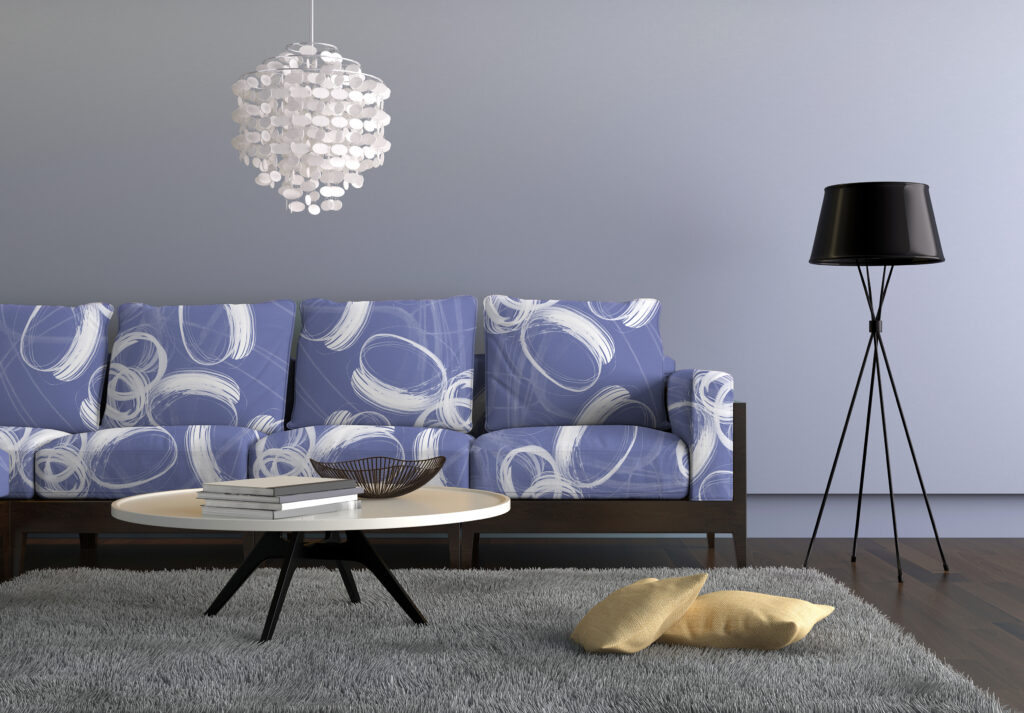 Garrett Leather, Suite 1107
Instant gratification is a part of our daily lives, which is why designers love working with Garrett Leather. Over 600 colors of fine Italian leather and sheepskin are available for immediate shipment and many are Guaranteed In Stock. See firsthand why designers from around the globe are specifying Garrett Leather.
---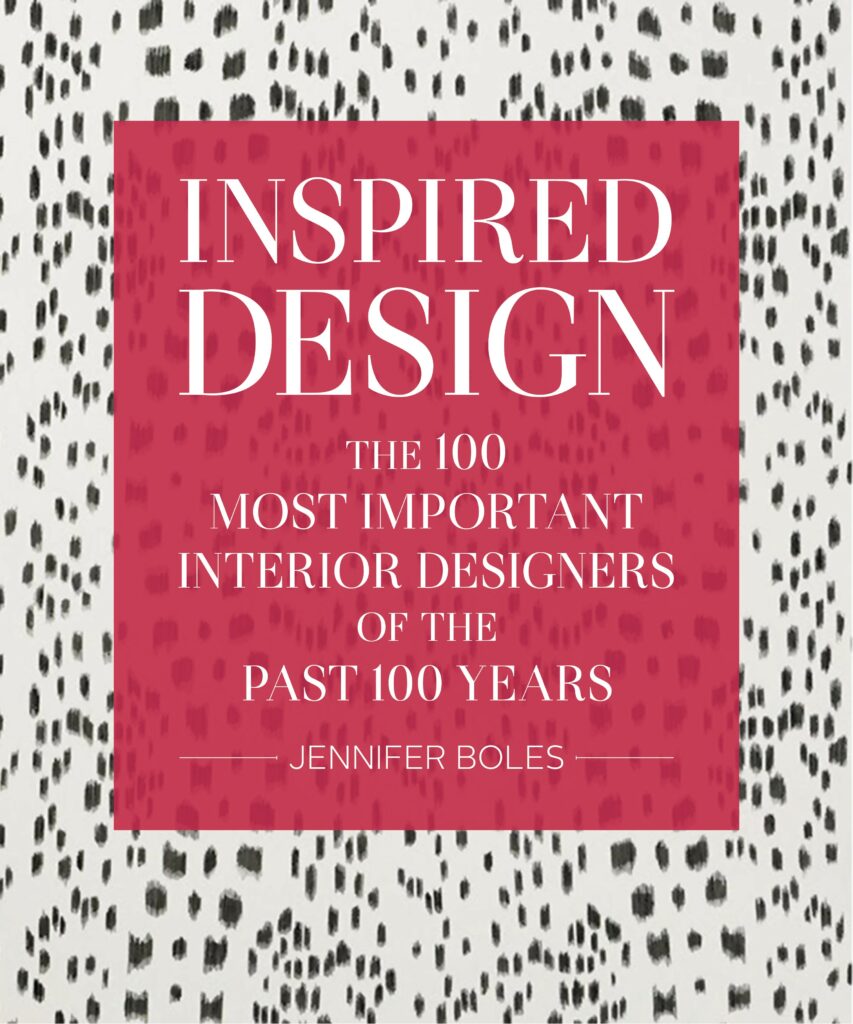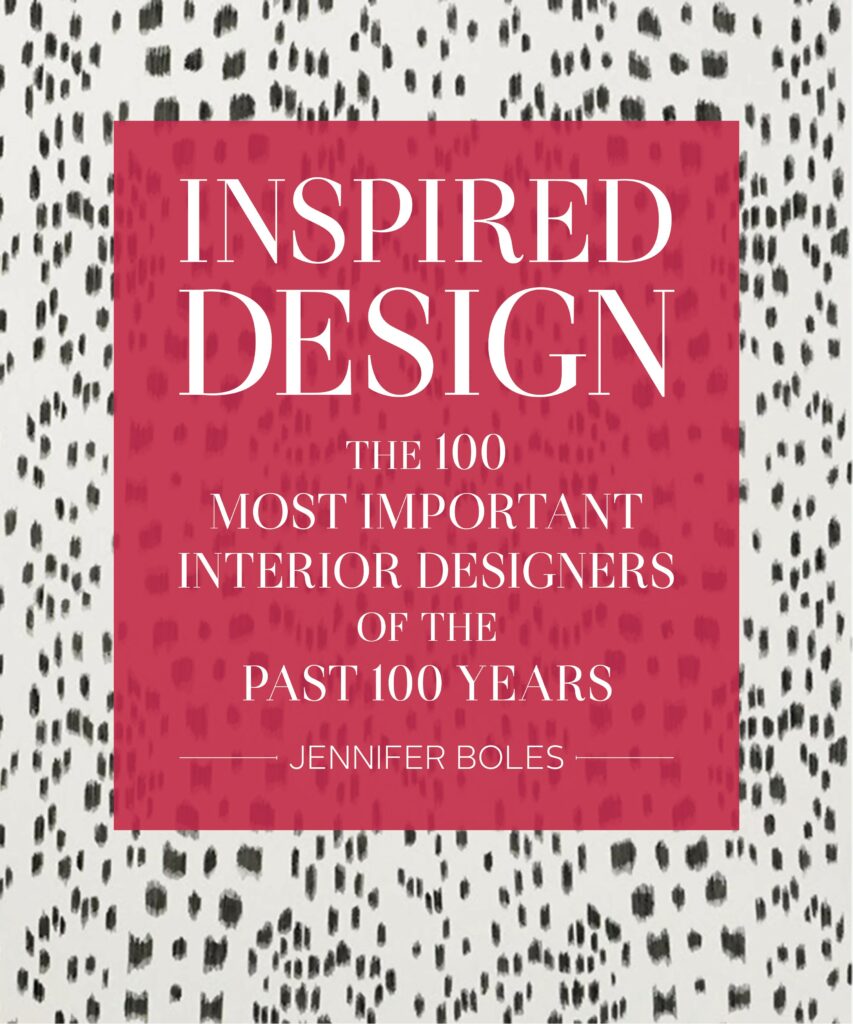 Kravet, Suite 1202
Celebrate the Kravet Centennial! Visit Suite 1202 to explore the latest collections and take home a piece of history with Kravet's new book, Inspired Design: The 100 Most Important Interior Designers of the Past 100 Years
---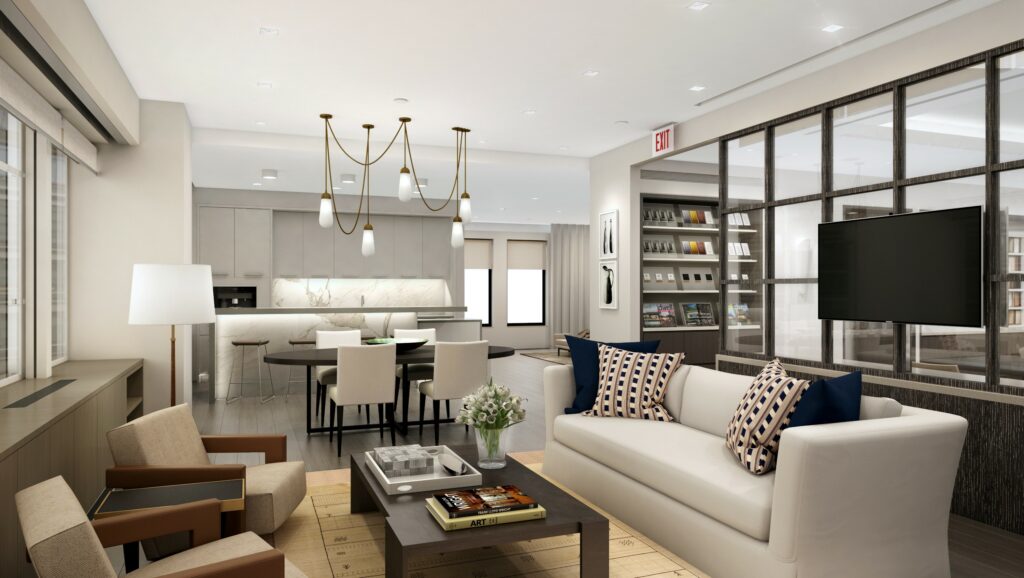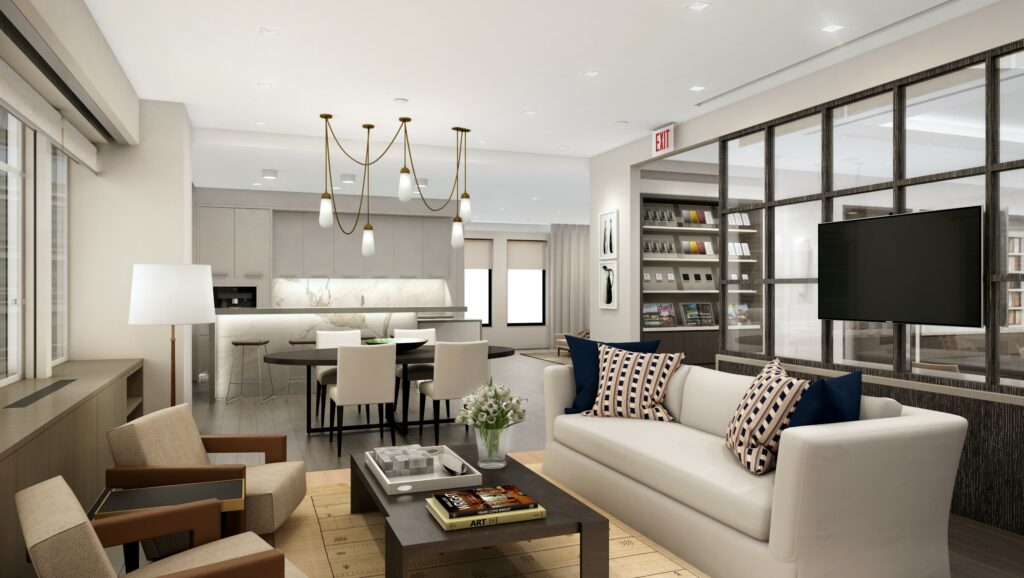 Lutron, Suite 319
Come take a guided tour through Lutron's new residential luxury suite with its immersive Ketra natural lighting experience. Tours will take place throughout the day, and each participant will be automatically entered to win a Lutron residential wireless starter kit.
---
Vondom, Suite 1532
An introduction to Rotational and Injection Molded high-end outdoor furnishings. The benefits of using Polyethylene, Poly Carbonate and Poly Propelene as materials of construction for contract furniture and a general education on the background of the VONDOM brand.
---
No RSVP required for Open House Events. Times may vary.