Connecting the Showroom Experience in Today's Virtual Age
Posted on February 8th, 2021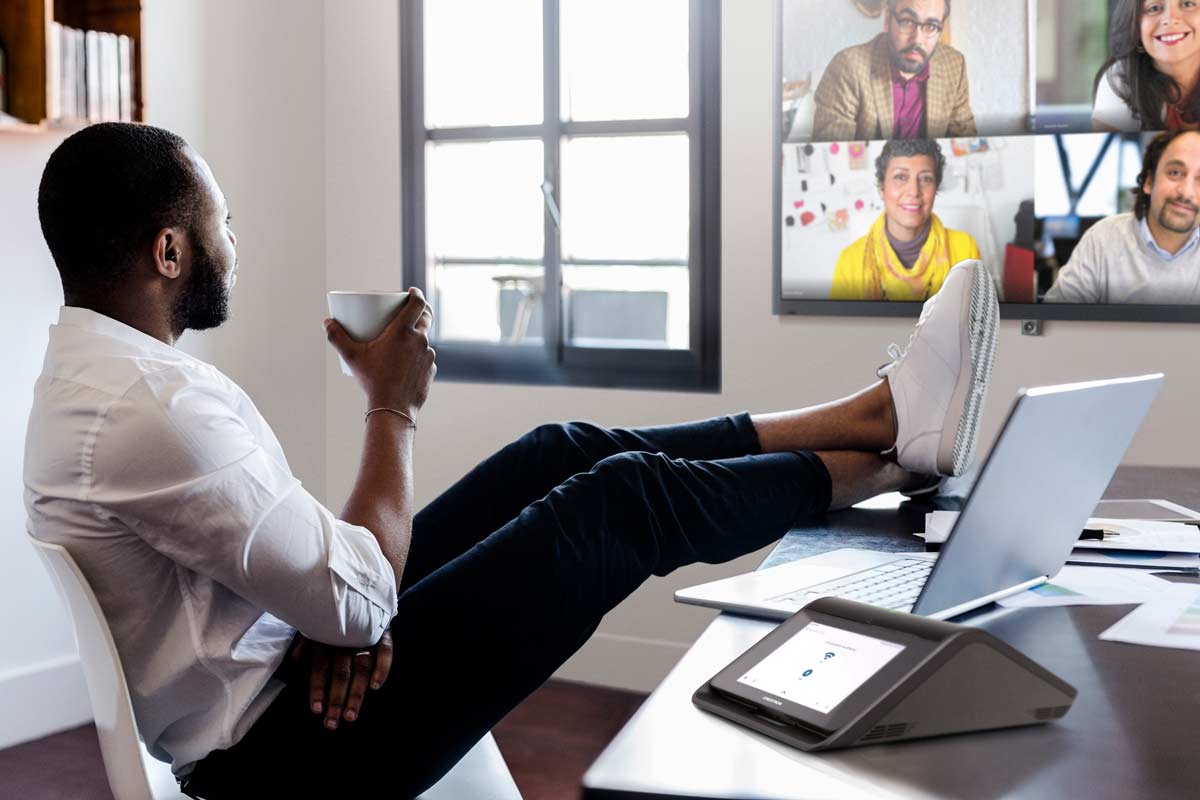 By Bryan Celli
We can all agree that the COVID-19 pandemic has changed the world in many ways. Some changes will only be temporary, while others may be permanent.  One area that's been greatly impacted is activities that take place in-person. Whether it's going to concerts and movie theaters or purchasing a car and retail shopping, adjustments have been necessary, regardless of our personal feelings. This has led many people in these industries to think outside-the-box to provide an alternative solution. The custom electronics industry has been no exception.
Have you ever heard someone say, "I'm more of a hands-on type of person…I learn and retain information better when touching and feeling versus just seeing or reading"? It's long been said that the best way to understand something is to experience it for yourself. This is especially true for the technology industry, regardless of the individual's "digital IQ." For this reason, many custom integrators and manufacturers have invested in building out "experience" centers or showrooms so that decision-makers and design/build professionals can come to interact with the tech themselves.
The positives of such an in-person visit are consistent: greater opportunity for the visitors to leave more informed and educated; greater opportunity for the design/build professional to understand how to blend or hide the technology into their design; greater opportunity for all parties to get on the same page to ensure a smooth project. As a Design Showroom Manager for Crestron over the past 9 years, I've witnessed all of these play out time and again firsthand.
In a time when home technology is more in demand than ever, providing the homeowner and design-build professional with the ability to understand and experience their options is critical. While most of these requests still include control of traditional items such as video, music, and lighting, the "new normal" has also introduced the growing concept of home conferencing solutions. These blend the office and work-from-home environments into their current space. While in-person visits to experience these technologies are gradually resuming in most areas, it's nowhere near to the levels prior to March 2020. Therefore, adjustments are required, one of which is offering virtual tours.
As early as nine months ago, many would have viewed a virtual tour option as unacceptable because it's "nowhere near the same thing." Could you imagine selecting a paint color for your walls or choosing a shade fabric for your windows through a photo or a webcam a year ago? Today, the ability to accomplish this virtually has been embraced as a viable alternative, with many people grateful they were offered an option at all! Crestron Design Showrooms in the U.S. have been offering this alternative tour, in addition to protocol-specific in-person tours, for the past few months (NY, FL, TX locations). The feedback has been very positive, as have been the results. Many of the virtual guests have expressed sincere appreciation for the opportunity to participate in these tours, so far.
Two important questions that in-person tour experiences can help answer for guests include, "What are the capabilities?" and "What do I need to make this happen in my/the client's home?" Tangible User Interfaces (TUIs) combined with Graphical User Interfaces (GUIs) help clarify and define that narrative. A proper and successful virtual tour experience allows for this, minus the ability to physically touch. For example, seeing what happens when a button on a TUI, such as a keypad, is pressed; observing how to navigate a GUI on a mobile device or tablet; and learning how to create a lighting scene. These can all still be demonstrated live in a Crestron virtual tour. This is not the commonly seen prerecorded tour or a 3D walkthrough. This is a live person in the showroom communicating directly with you and your client! If getting to a Crestron showroom in-person is not a reality, you don't have to settle for trying to explain it the best way you can. Please take advantage of the adjustments we have made to support your opportunities!
To schedule an in-person or virtual Crestron tour, submit a tour request here. One of our Design Showroom Managers will respond. Please note that for in-person tour requests, there are COVID-19 protocols that need to be followed (U.S. states on the quarantine list, PPE requirements, temperature checks, etc.). Help set expectations with guests in advance of the scheduled tour. Any information about them that you can provide us with is beneficial. Some examples include: any experience they may have had with home technology; any defined system "must-haves"; and any questions or concerns they may have expressed. This information will help the presenter customize the tour to better suit the guest's comfort level and deliver a more connected experience.
Final thoughts
Unexpected challenges and adjustments are going to be part of our lives as we learn to navigate the "new normal." Technology has an opportunity to play a lead role in both the process and the solution. Please let us help support you in your efforts to provide your clients with solutions that benefit them and their families. Please stay healthy and safe!
Tags:
Crestron
,
Home Automation