Our Story & Heritage
Show More
Our Story
Known nationally and internationally as the world's most important home to over 100+ showrooms, the DDB represents over 3,000 leading manufacturers dedicated to the very best in residential and business interior furnishings, educational opportunities, and resource information.
The DDB is home to over 100 luxury showrooms and offers an unparalleled line-up of residential and commercial products.
Always at the forefront of its industry, the DDB provides its visitors — which include some of the
biggest names in interior design and architecture — with unique experiences including informative yet entertaining seminars, professional programs, networking opportunities, exclusive design services and more.
Heritage
Renowned as the region's time - honored luxury resource, D&D has long delivered a critical depth and breath of offerings crucial to every aspect of the design process. This distinction ensures the industry's top professionals consistently make D&D their go - to choice for selection, service, innovation and inspiration.
For over 50 years (since 1968), the D&D Building has been a mecca in New York for professional designers and architects of residential, contract, commercial, and hospitality design.
Every weekday, an average of 2000 professional designers and architects have made the D&D
their "home" away from home; or at least their second workplace.
According to designer Albert Hadley, it is "the center of all our lives."
Show More
Guidelines
Show More
Admission Policy
The D&D Building is open to design trade professionals only. Admission to the showrooms varies according to each showroom's individual policy. Design professionals (designers, architects, etc.) may accompany their clients during normal business hours.
Design Clientele
To make arrangements for your clients to visit the D&D Building without you:
Write a letter addressed to the D&D Building with your client's name, address and telephone number on your company letterhead.
Specify the showroom(s) you wish them to visit, a contact person and the terms and service you would like the showroom(s) to provide, i.e., memo samples, tear sheets, prices, etc.
Specify the day your clients are to visit the D&D Building. If repeat showroom visits are to be made, indicate those dates in the letter. This letter must be signed by the design professional working with the client.
Not all showrooms will allow visits by unaccompanied clients, so please check with the showroom in advance.
Advise your clients they will be required to show a letter of introduction to every showroom they visit in the building.
Members of the Public
If you are not currently working with a designer but would like to take advantage of DDB's vast array of exclusive inventory, you should contact Decoration & Design at 212 759 6894 to coordinate admission to showrooms. Generally, showrooms will not allow public admittance to their suites without correspondence from the building.
Show More
Holidays Closures
Show More
Building Closure Schedule
The D&D building is closed during national holidays. See the list of official building closure dates. Please contact the showroom directly if you plan to visit.
| | | |
| --- | --- | --- |
| NEW YEAR'S | - | Monday, January 2, 2022 (observed) |
| PRESIDENT'S DAY | - | Monday, February 20, 2023 |
| GOOD FRIDAY | - | Friday, April 7, 2023 |
| MEMORIAL DAY | - | Monday, May 29, 2023 |
| INDEPENDENCE DAY | - | Tuesday, July 4, 2023 |
| LABOR DAY | - | Monday, September 4, 2023 |
| THANKSGIVING | - | Thursday, November 23, 2023 |
| DAY AFTER THANKSGIVING | - | Friday, November 24, 2023 |
| CHRISTMAS | - | Monday, December 25, 2023 (observed) |
| NEW YEAR'S | - | Monday, January 1, 2024 |
Show More
Showrooms
Show More
Visit Our 18 Floors of Showrooms
Browse the showrooms in the D&D Building! The DDB is home to over 100 luxury showrooms and 750+ product lines and offers an unparalleled line - up of residential and commercial products.
Show More
The Trade
Show More
To the Trade
Open to design trade professionals.
 The D&D building is where creative visions come to life. We invite the design professional to explore our showrooms and be inspired, cultivating new ideas for their clients.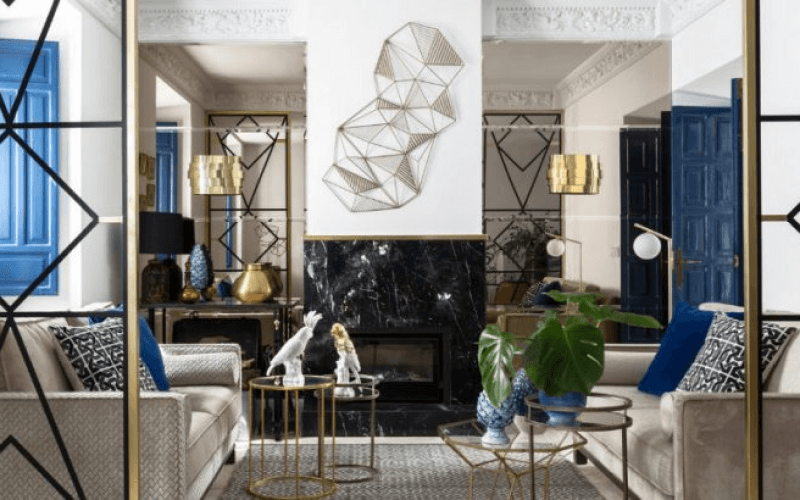 Show More
Public Visitors
Show More
Shop the D&D Building
Our insider consulting & buying program provides discriminating consumers not presently working with a designer the opportunity to purchase a limited number of items at to-the-trade only prices plus a modest administrative fee.
This service extends a coveted privilege to select from the variety of textiles and furnishings available only at the D&D Building.
SHOP THE BUILDING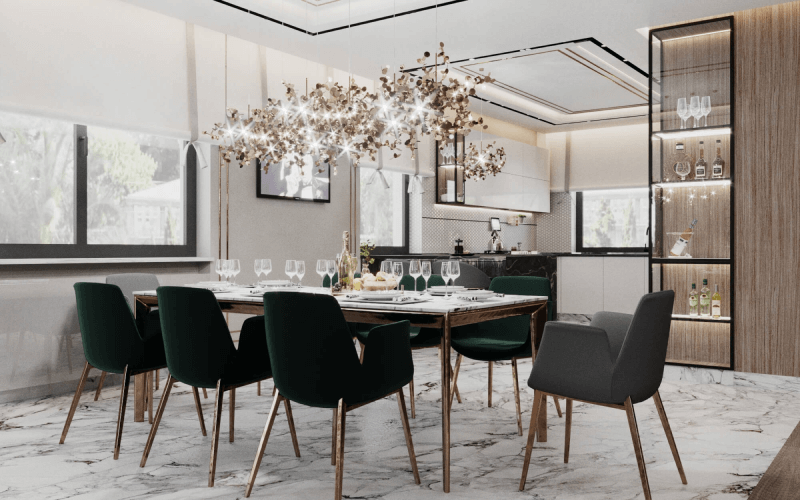 Show More