Posted on 04/21/21
With the KingsHaven Workroom trade program, interior designers, architects, and anyone in the business of lighting clients' spaces, can collaborate with KingsHaven's product design team to bring their detailed project visions to life. To shed light about the Workroom program, we sat down with KingsHaven founder, CEO and lead product designer Lauren Wylonis to share her take about why and how it simplifies lighting design and budgets for the company's trade clients.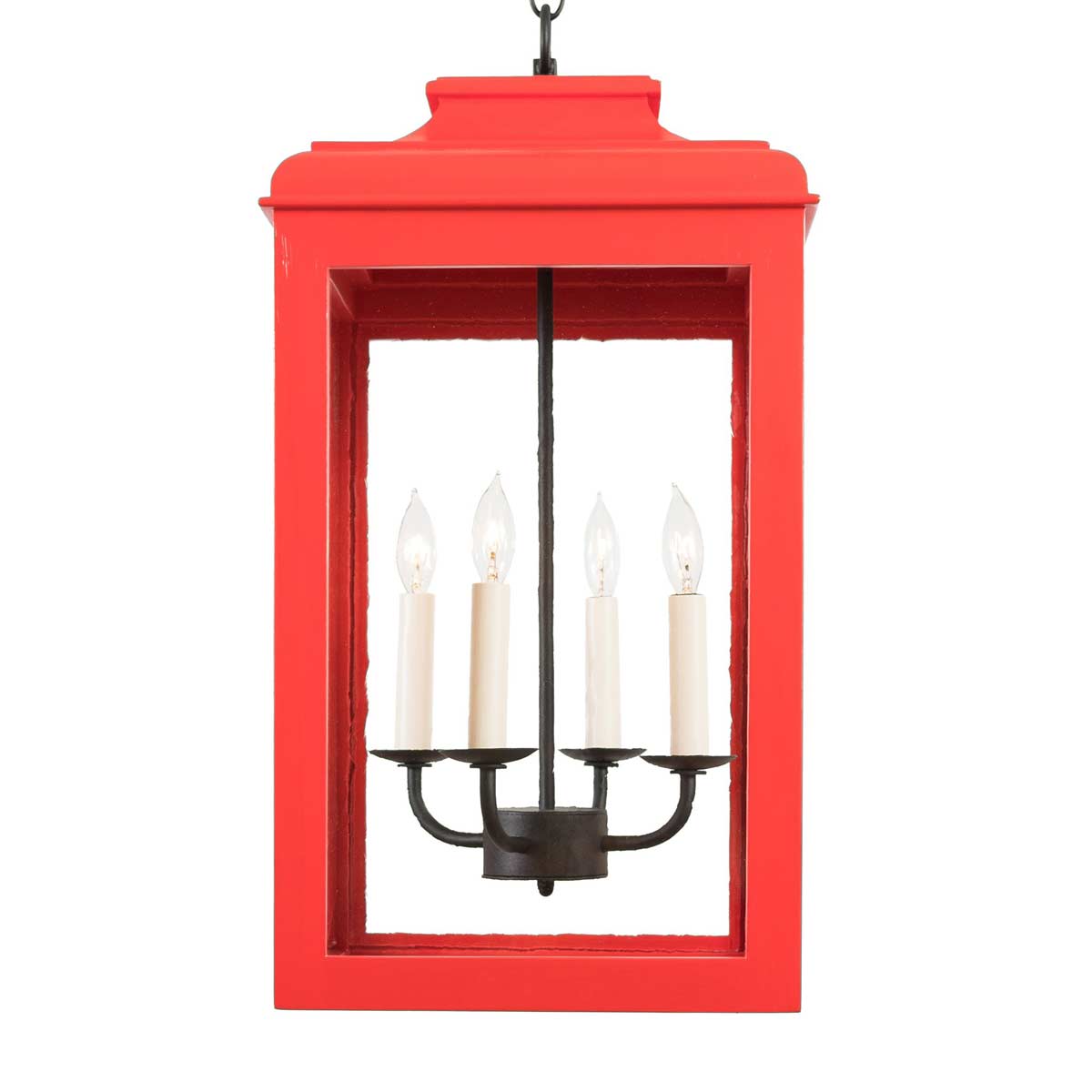 Pictured:
KingsHaven Lutyens Hanging Lantern
Q. What was the initial thought that sparked the creation of the KingsHaven Workroom?
Lauren Wylonis:
The initial idea, along with the inception of the KingsHaven brand, began some time ago when I was working on various residential design, redesign and restoration projects. After searching lighting designers and retailers far and wide, I could not find the ideal lighting I needed for several significant projects. I was looking for light fixtures that were completely interesting and unique, detailed with an understanding of history, but transitional, or even modern in some cases. I sought handcrafted lighting with a timeless feel. When I came up short in the marketplace, the experience led me to create our current KingsHaven lighting company that is operated and managed
by
designers
for
designers.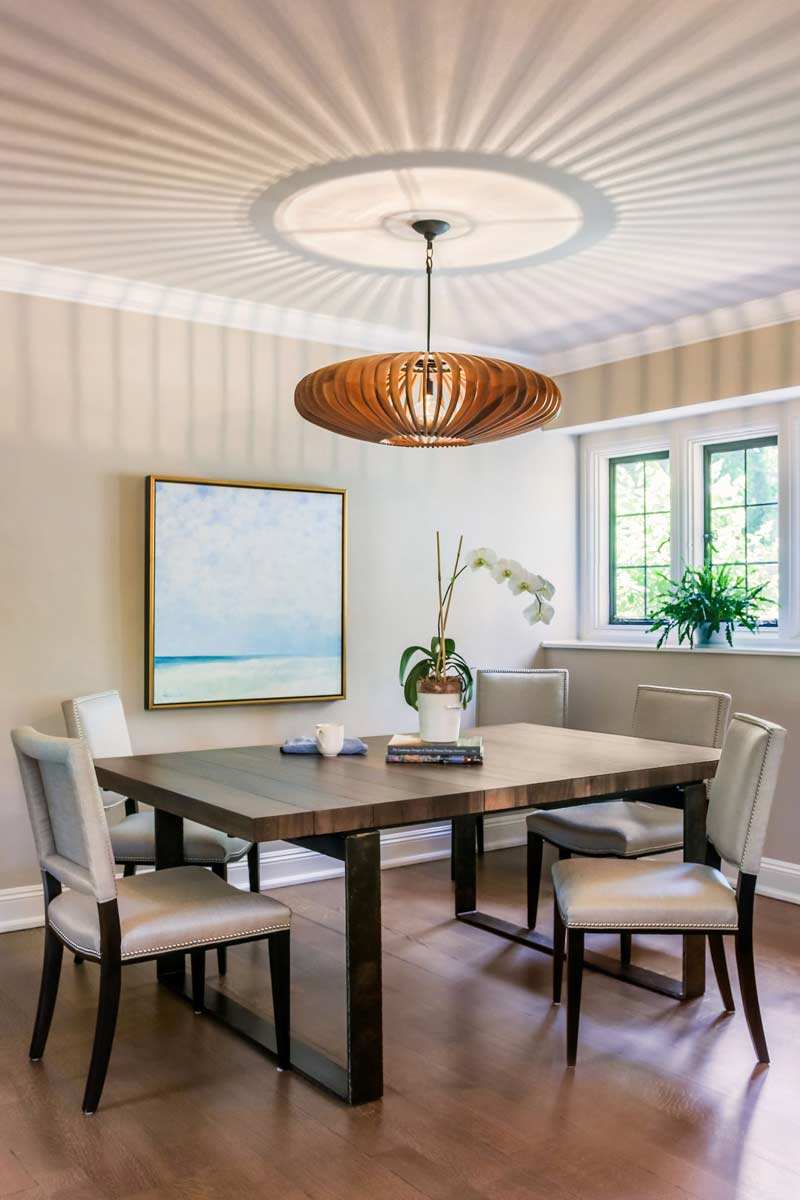 Pictured:
KingsHaven Astral III
Q. What makes the KingsHaven Workroom different from other trade programs in the same segment?
Lauren Wylonis:
The KingsHaven Workroom is rooted entirely in the collaboration between a designer, builder or architect and the KingsHaven Workroom team. Our ability to customize fixtures, from size and style to color and finish, is unparalleled. Our skilled staff goes above and beyond for each trade program partner. Each project begins with support for our trade client's lighting selection, whether from our in-stock and ready-to-ship options or the need to create one-of-a-kind light fixtures. With the KingsHaven Workroom, the sky is the limit with creative customization.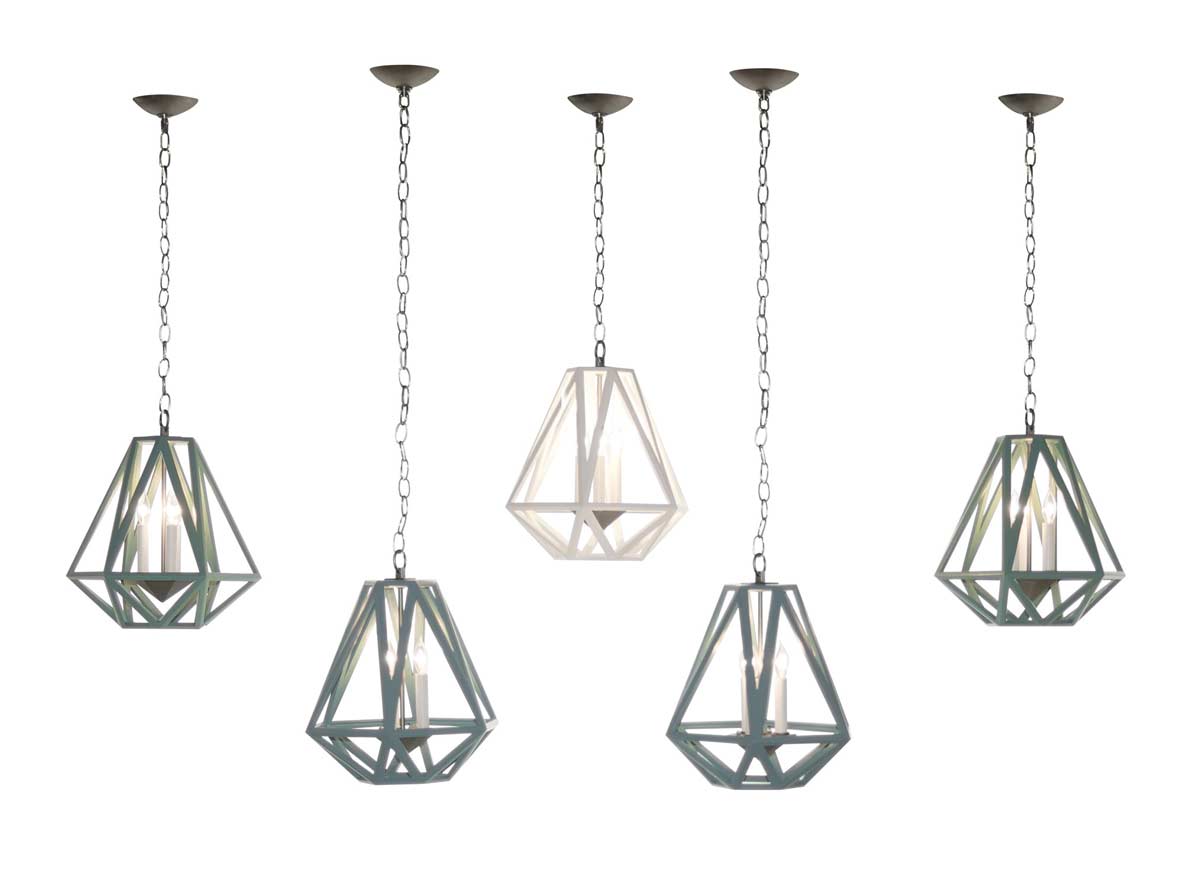 Pictured:
KingsHaven Metrique Pendant
Q. What are the most unique aspects of the KingsHaven Workroom's trade pricing program?
Lauren Wylonis:
KingsHaven's Workroom offers access to the entire KingsHaven product catalog at exclusive trade pricing and discounts. With a free membership to KingsHaven's Workroom, design-trade members can log-in and peruse many product selections at trade rates ranging from 30-to-60 percent off retail prices. Because some projects require that one hard-to-find perfect light, and other jobs necessitate comprehensive lighting for entire homes or commercial spaces, we have decided there is no minimum purchase required. Any design professional can sign-up to become a KingsHaven Workroom partner and receive the trade discounts KingsHaven Workroom Partners have access to the entire product catalog at competitive trade pricing, and they can customize any of our light fixtures or create something altogether brand new.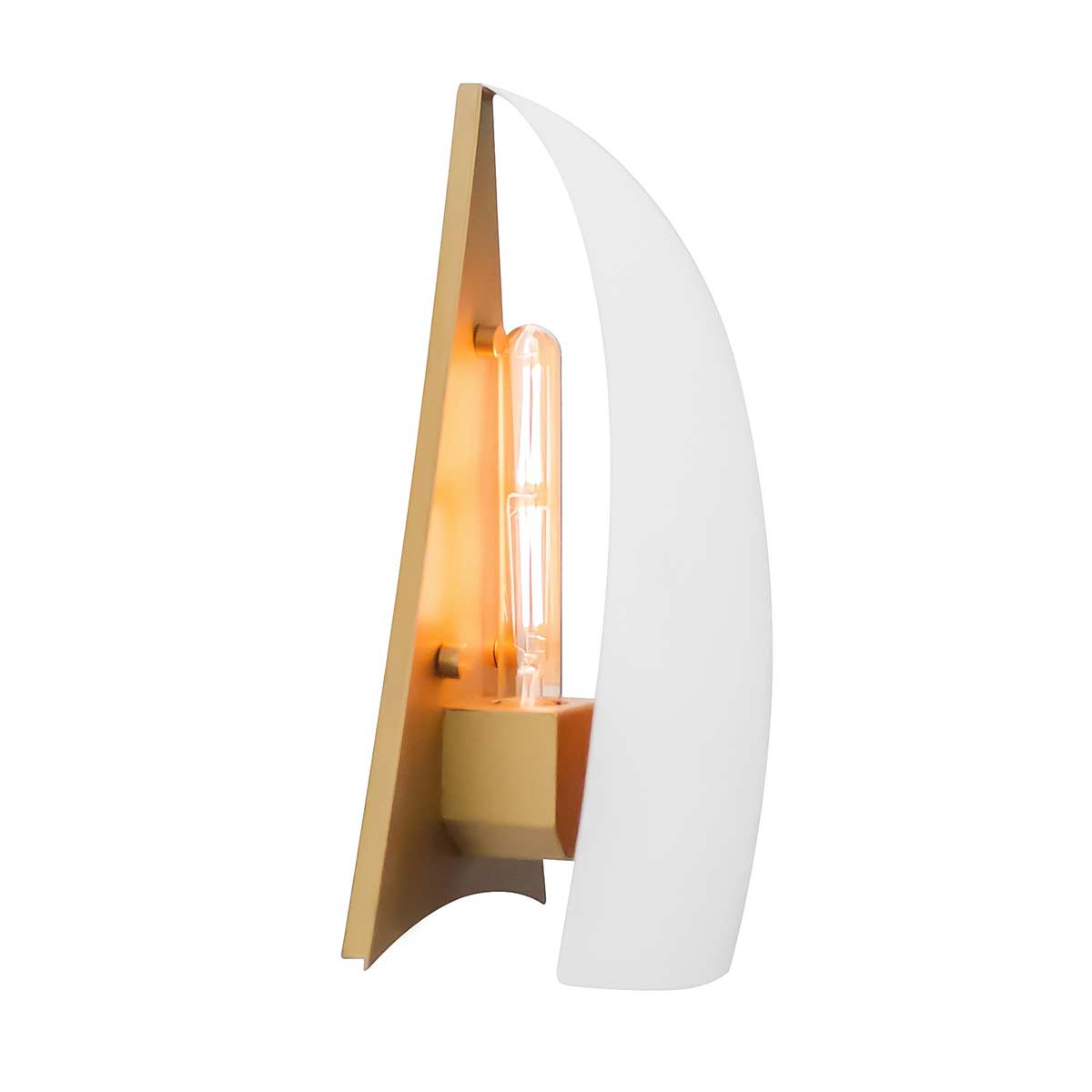 Pictured:
KingsHaven Sail Sconce
Q. Why should design and design-build professionals become members of the KingsHaven Workroom for their custom lighting needs?
Lauren Wylonis:
The KingsHaven Workroom was created to be a one-stop-shop for those in the design trade looking to accomplish any lighting need or desire they might have while working on a project. This involves the ability for designers to easily create custom orders. Or, we can even create the design lighting plans for them. Our staff works closely with our trade clients, which allows an easy means to track their orders from start to finish. Our Workroom program offers virtual lighting design support through email, phone, Zoom, FaceTime, or Skype. We also offer prescheduled virtual or screen-sharing appointments and consultation sessions.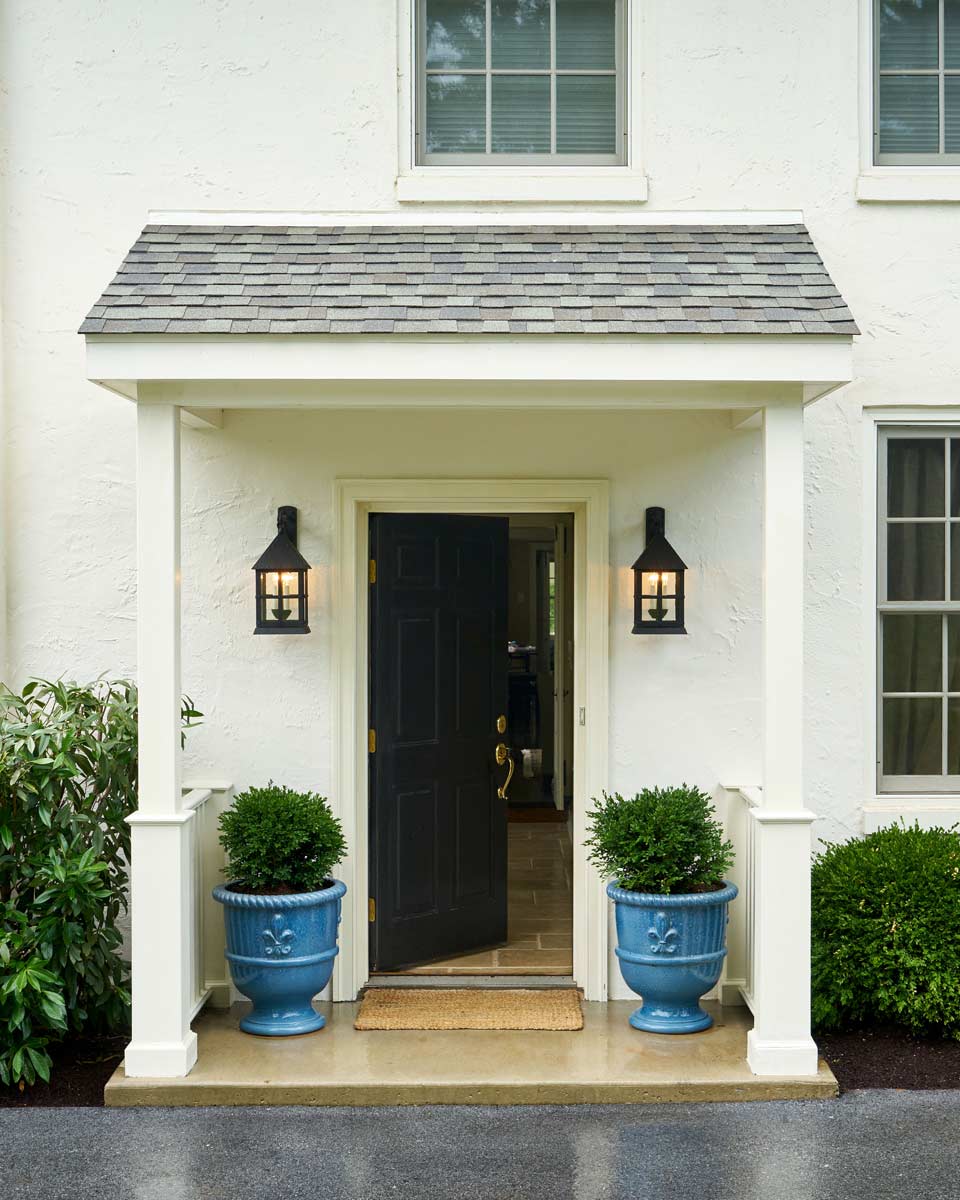 Pictured:
KingsHaven Hammersmith Lantern Sconce
Q. What is involved with being qualified for the Workroom trade program?
Lauren Wylonis:
KingsHaven Workroom membership only requires filling out an online
registration form
, where designers are asked to provide their company name, company website, location, resale number, resale expiration, and general information and verifications. Eligibility and
terms and conditions
about the program are easy to find and read on our website. Once eligibility is established, KingsHaven Workroom partners will receive membership discounts on full-price merchandise purchased online or in our showroom. For custom orders, pricing is determined based on the volume of product and the scope of work. To learn more about the KingsHaven Workroom, visit the company's lighting showroom in suite 402, or contact one of KingsHaven's lighting designers at
info@kingshavendd.com
or 844-546-4799.
---