Posted on 05/26/21
What one does each day can affect the world for generations. KingsHaven strives to pass down a world that is sustainable for future generations and works to do so each day in the ways the company designs and manufactures its light fixtures. KingsHaven endeavors to create a more environmentally sustainable future through
its membership
with the United States Green Building Council (USGBC). As a member of the USGBC, KingsHaven considers the potential short- and long-term effects daily decisions can make within our communities. Before and during its time as a USGBC member, KingsHaven has made it a mission to "walk the walk," and think about sustainability each step of the way, in preparation and execution. KingsHaven's early motivation to create sustainably designed light fixtures for mindful living spaces is partially rooted in the Arts & Crafts design movement, which established the ethos that the best living is done in concert with the environment. KingsHaven has always designed and manufactured light fixtures that incorporate natural materials and essences, highlighting the company's enduring commitment to the environment. Using the finest natural wood, stone and iron allows KingsHaven to create light fixtures that are of superior quality and last for generations, which is an element of sustainability in its own right.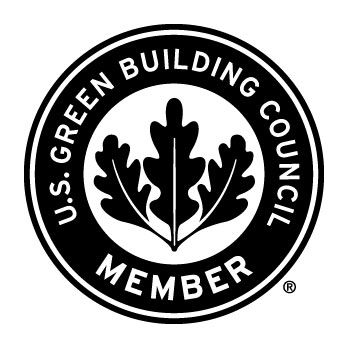 What Makes KingsHaven Light Fixtures Sustainable?
As a USGBC member, KingsHaven designs and manufacturers light fixtures in a way that aligns with USGBC's mission to "transform the way buildings and communities are designed, built and operated, enabling an environmentally and socially responsible, healthy, and prosperous environment that improves the quality of life." KingsHaven constantly seeks to support this mission in its manufacturing, design and application. All KingsHaven light fixtures are forged by the hands of master craftspeople, and they are fueled by human energy rather than machine energy. The materials with which the company's artisans work are often locally or sustainably sourced and have been around for centuries. When these materials are married with the elements of thoughtful light fixture design, the result is a product that can last potentially for centuries. KingsHaven products are handmade from natural materials and designed in a timeless fashion, and they are a more sustainable alternative to machine-made fixtures created from synthetic materials. If something is timelessly beautiful and well-crafted, you do not feel the need to change it out for the next season's newest design trend, which is a wasteful and unsustainable practice.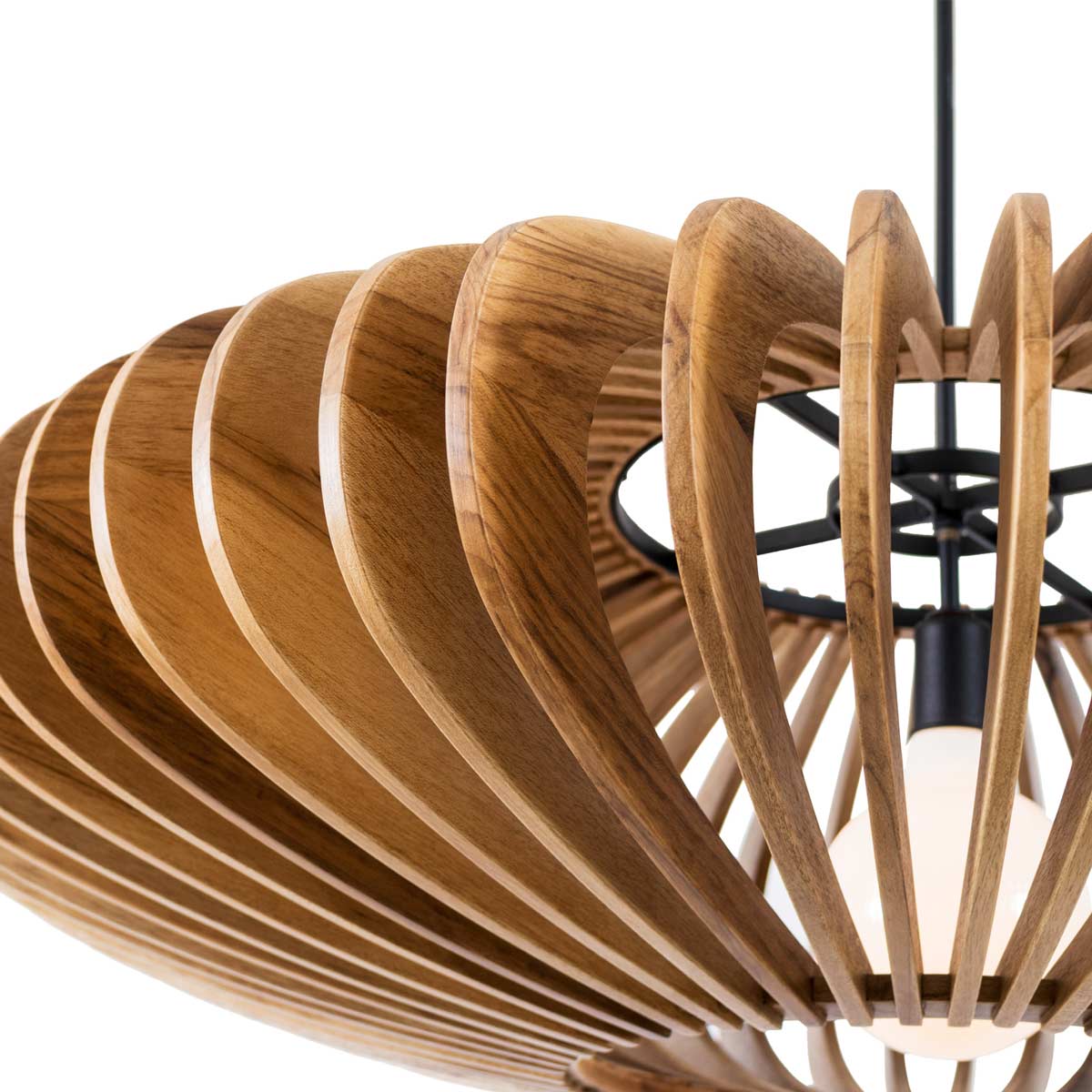 Pictured:
KingsHaven Astral III Chandelier
Material and product waste is a huge problem for all segments of manufacturing, which is one of the primary reasons KingsHaven is extremely proud of its light fixture customization program. By offering homeowners, interior designers, builders, and architects the ability to create custom light fixtures, KingsHaven is eliminating much excess waste. In the customization process, KingsHaven's lighting design team assists members of the design trade and others by creating light fixtures they know they will love and last for lifetimes. After all, we can all remember settling for a design or color of a product we really didn't want, and later discarding it. This is an especially harmful practice if the items being thrown away are made from plastic or other synthetic materials. Customization, on the other hand, allows KingsHaven clients and customers to design lighting exactly to their specifications, using long-lasting natural materials, without having to make sacrifices. Each day, KingsHaven strives to be conservative with its source materials to prevent waste. Any waste or excess materials that remains as a result of the production process are repurposed and put to good use. For example, an extra length of beautiful laurel wood left unused when one of KingsHaven's lighting designers creates a wood light fixture will be incorporated into a future light fixture. It is very important to the company, as well as its partners in the USGBC, that leftover materials are resourced.
The Smart Sustainable Choice: LED Lightbulbs
KingsHaven supports the USGBC mission through offering its clients and customers the ability to choose LED bulbs for all light fixtures, which has been an option since the company's beginning. KingsHaven is very passionate about energy efficiency in the home and offers a wide range of LED lighting options. Despite the many aesthetic and cosmetic
myths
surrounding LED lighting, its performance goes unquestioned. LED lighting lasts 25 times longer than traditional lightbulbs, and it uses at least 75 percent less energy. Since they last longer, you will not need to buy, and eventually, throw away, as many traditional lightbulbs that may contain toxic elements such as mercury.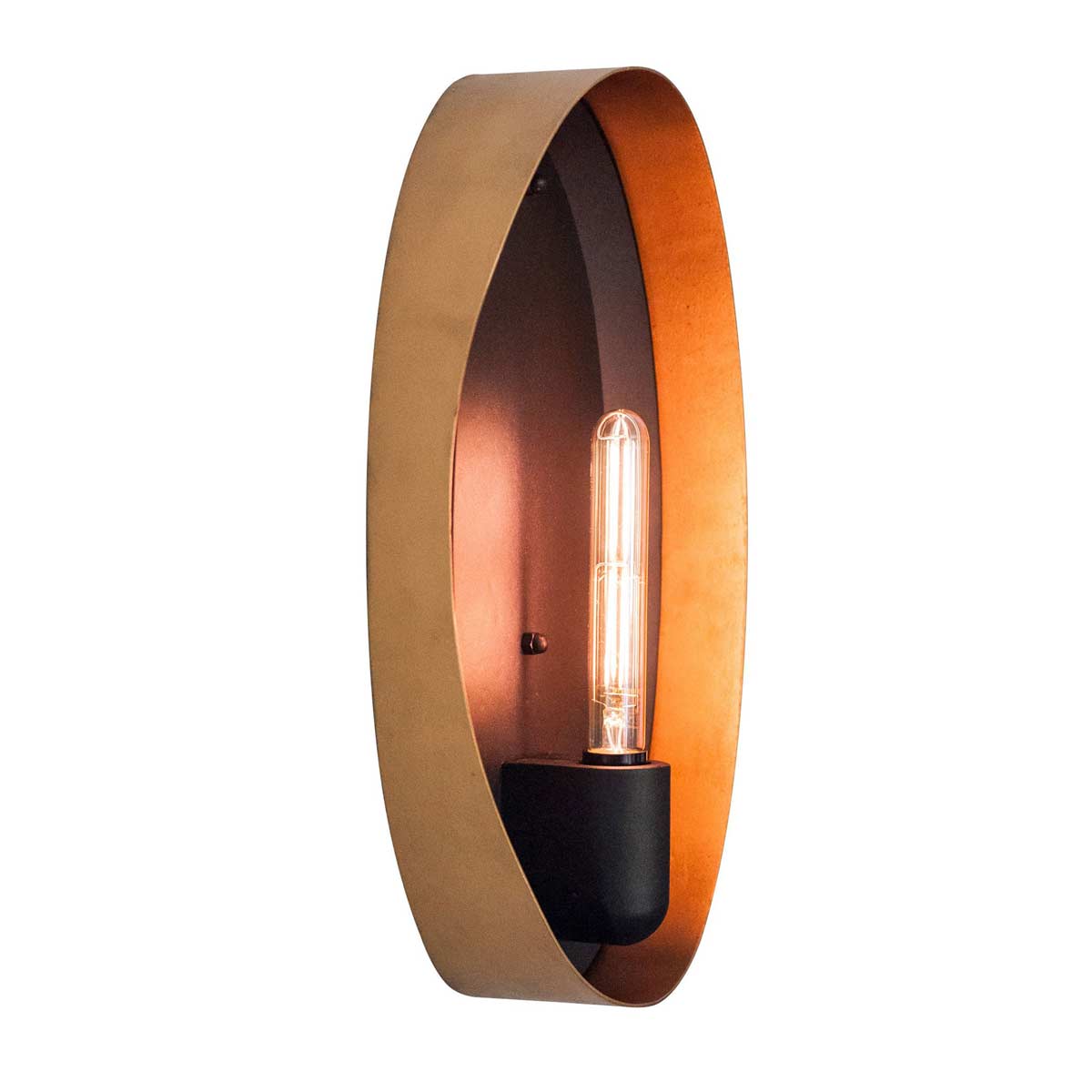 Pictured:
KingsHaven Eden Sconce
The lighting design team at KingsHaven promotes and advises clients on LED lights whenever they have the opportunity. These light bulbs can be beautiful, energy efficient and cost-saving, all in one; and they can be fitted for any KingsHaven light fixture. For more on KingsHaven's LED lighting capabilities, you can read their blog on the subject
here
.
Promoting a Healthy and Prosperous Environment
Sustainability and accordance with USGBC's goals in lighting is not just about the light fixtures; sometimes, more importantly, it is regarding their applications. Understanding this concept is particularly important for outdoor lighting, in which light fixtures interact most closely with nature and, in some cases, wild animals. With outdoor light fixtures, the key is filtering lighting output in a way that produces the lowest amount of light possible that is needed for safe visibility. If an outdoor light is too bright, it can impair the growth of nature, and thus negatively contribute to the environmental vitality of a community.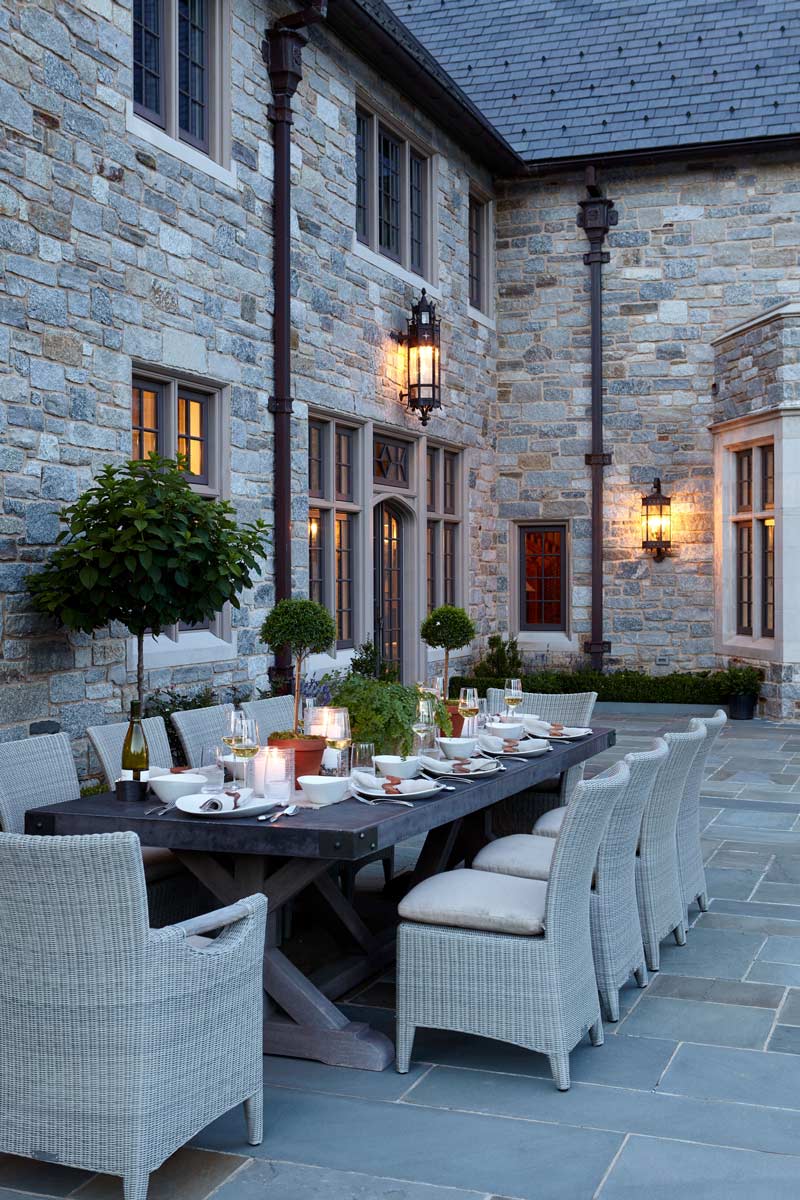 Pictured:
KingsHaven Agincourt Lantern Sconces
Did you know that using outdoor light fixtures with LED bulbs is wise, since they do not emit light in the red and infrared spectrum? This simple practice helps protect day-to-night cycles for many trees, since the red and infrared range can negatively affect trees' dormancy and leaf growth. Planning on-and-off timers for outdoor lighting also minimizes potential harm to select trees. Many KingsHaven clients and customers live on or near water, which is an area that sometimes requires additional considerations for light fixture usage. For example, lights within 50 feet of water, or on docks, can produce bright light that displaces turtles and similar creatures. The dislocation of creatures like turtles can destroy natural habitats and vegetation surrounding the dock or waterfront area. KingsHaven recommends timers in this case also. Automatic lighting timers can be set to turn off after the usual usage time for waterside spaces. To combat the displacing effects of overly bright lighting, KingsHaven consults with its clients to install dimmers in all outdoor lighting fixtures. This also comes in handy when entertaining outdoors; installing timers for outdoor light fixtures makes mood lighting significantly easier.
LEEDing Through Action
Being a member of the USGBC challenges KingsHaven's lighting designers to constantly educate themselves on the practices and procedures that can create an environmental burden. KingsHaven is always improving its design and production processes to make them more environmentally sustainable. All this involves the KingsHaven team being flexible when working with clients to ensure they create results that are both beautiful and sustainable. The end-result KingsHaven hopes to achieve in most designs is creating something that is LEED-compliant and fulfils a space's creative and visual requirements.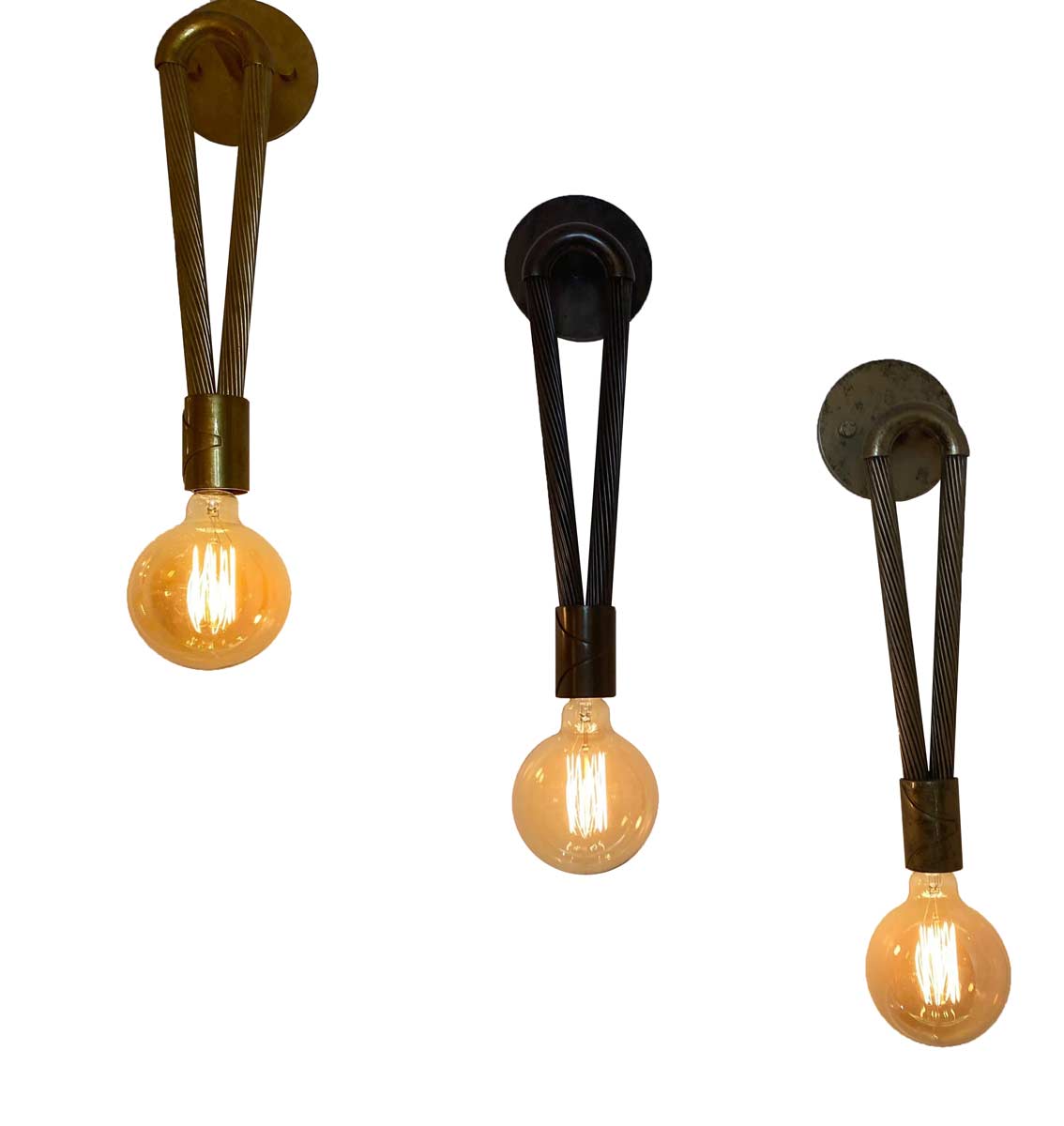 Pictured:
KingsHaven Buoy Sconces
If you are an architect or designer working on a LEED project and in the process of specifying LEED-compliant products for your project, contact KingsHaven today. KingsHaven is fully equipped to design and create light fixtures with your LEED-specifications. With the KingsHaven Workroom trade program, design-trade members can collaborate with KingsHaven's product design team to create one-of-a-kind designs from concept to completion, bringing their detailed project visions to life. Learn more:
www.KingsHaven.com/pages/trade-program
.
---