Posted on 05/26/21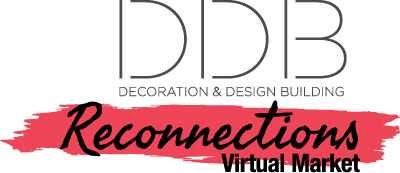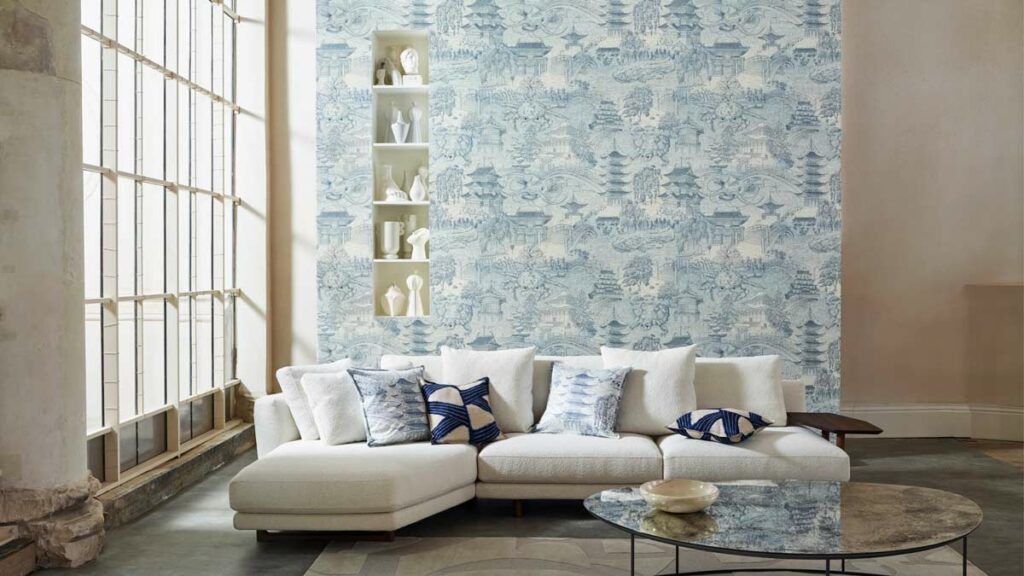 Zoffany: The Intersection of Art X Design
June 16, 10:00 am est
https://youtu.be/v09d2tIYrck
Join LUXE Executive Editor Brittany Chevalier McIntyre as she sits down with Peter Gomez, design manager for Zoffany, Elena Frampton, principal, Frampton Co and Blair Clarke, founder of Voltz Clarke Gallery for an engaging discussion on the intersection of art and design.
The trio will explore the importance of art and its impact on interior design, including the integration of original artwork in stunning home design and how emerging artists are often incorporated into interior collections, like Kensington Walk from Zoffany.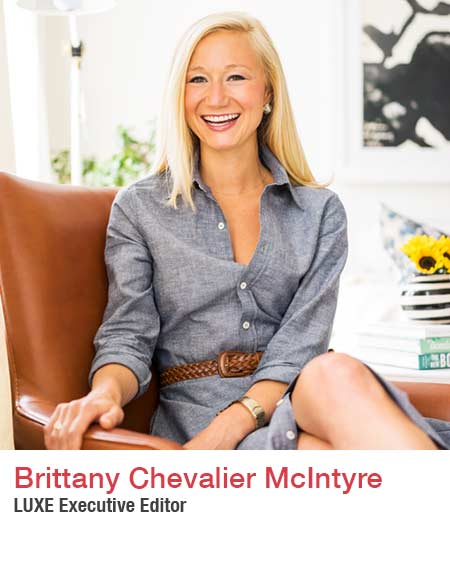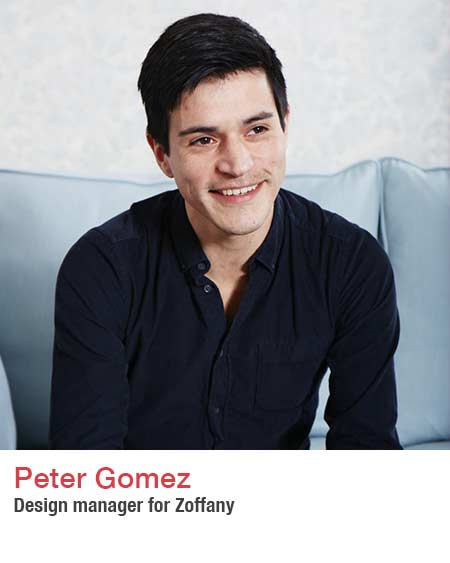 Peter Gomez joined the Zoffany studio in 2006 and took over the lead around 2014, reporting to Claire Vallis, creative director at Sanderson Design Group.
Having studied screen printing in London, his core skills are working with print, working with machinery and working with designers in creating new designs from processes.
Zoffany is a brand with a passion for art and luxury at its core and under his custodianship it has emerged into one of the most respected brands in luxury interiors. Zoffany's sophisticated approach draws on many different sources, including innovative technology, contemporary design and their own historical archive.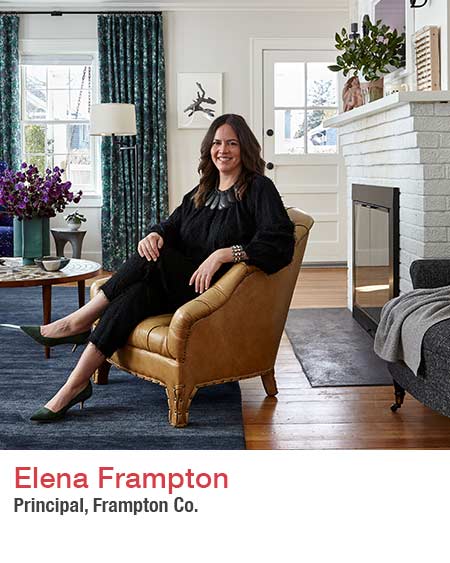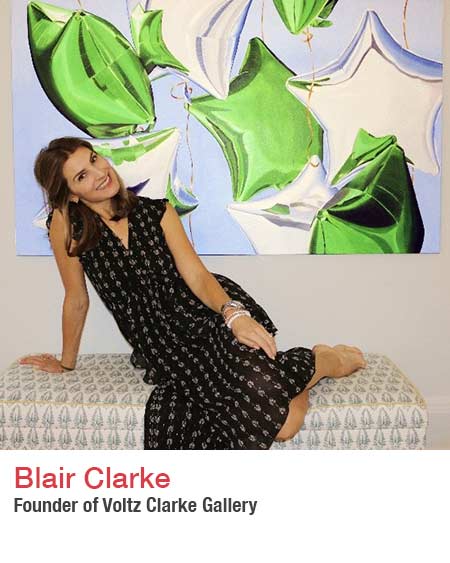 Blair Clarke founded Voltz Clarke in 2002 and saw immediate success with the pop up formula as executed with her first exhibition, Kaleidoscope at Ingrao, an elegant townhouse in uptown Manhattan. Clarke placed contemporary works by then unknown British painter Natasha Law and four additional emerging artists which began her signature curatorial gesture of presenting emerging talent to sophisticated audiences, in unexpected venues.
It was a natural progression for a flagship gallery to be opened after over a dozen years of private art advisory. Voltz Clarke Gallery held its first exhibition in the fall of 2015 and has continued with rigorous programming ever since.
In Clarke's own words, the 47 year-old Columbus, Georgia native has "worn many hats" in the art world, holding positions as Director of Galerie Timothy Tew in Atlanta, Georgia and Exhibition Manager at Sanford Smith & Associates in Manhattan. "Perhaps it is her unique combination of southern charm and NYC savvy that has led to Blair's success," comments collector Beth DeWoody. "She excels at connecting artistic ideas and people that wouldn't have otherwise come together. It's terrific she now has a permanent space in Manhattan to call home."
Blair Clarke is a member of Art Table, Save Venice, Young Collectors of the Guggenheim and The Young Friends of the Louvre. She volunteers her free time with various non-profit arts organizations in addition to gallery hopping with her daughters Poppy and Georgina alongside her husband, Alistair Clarke.