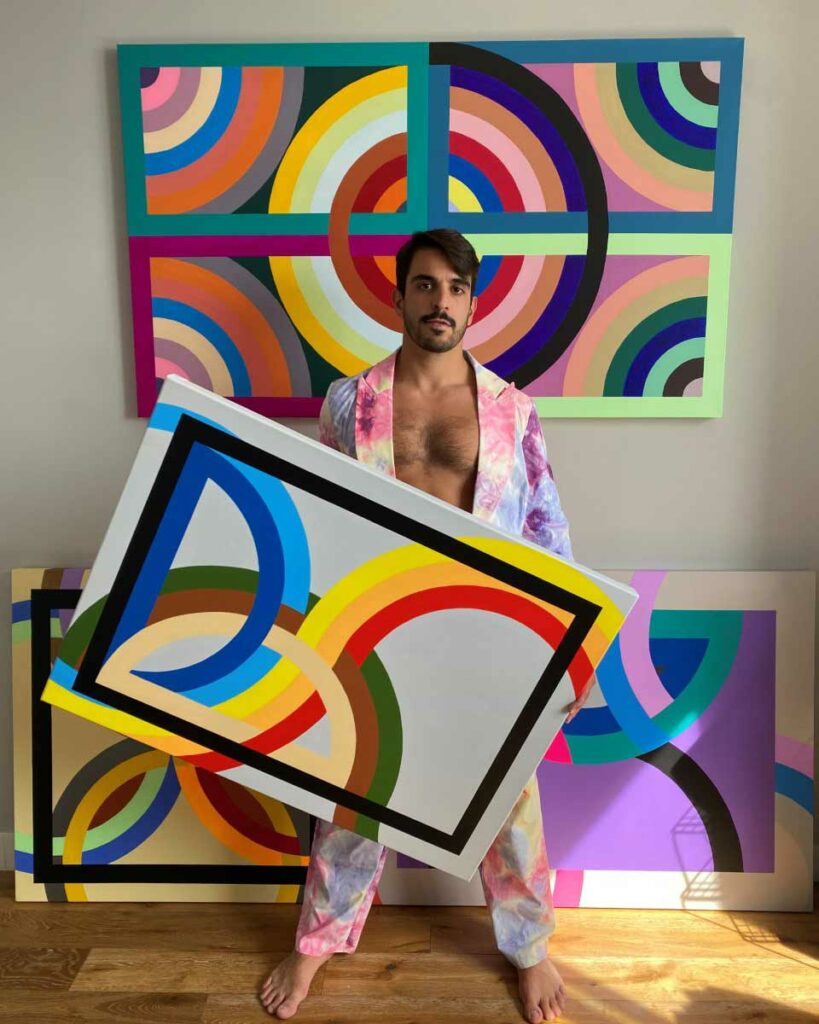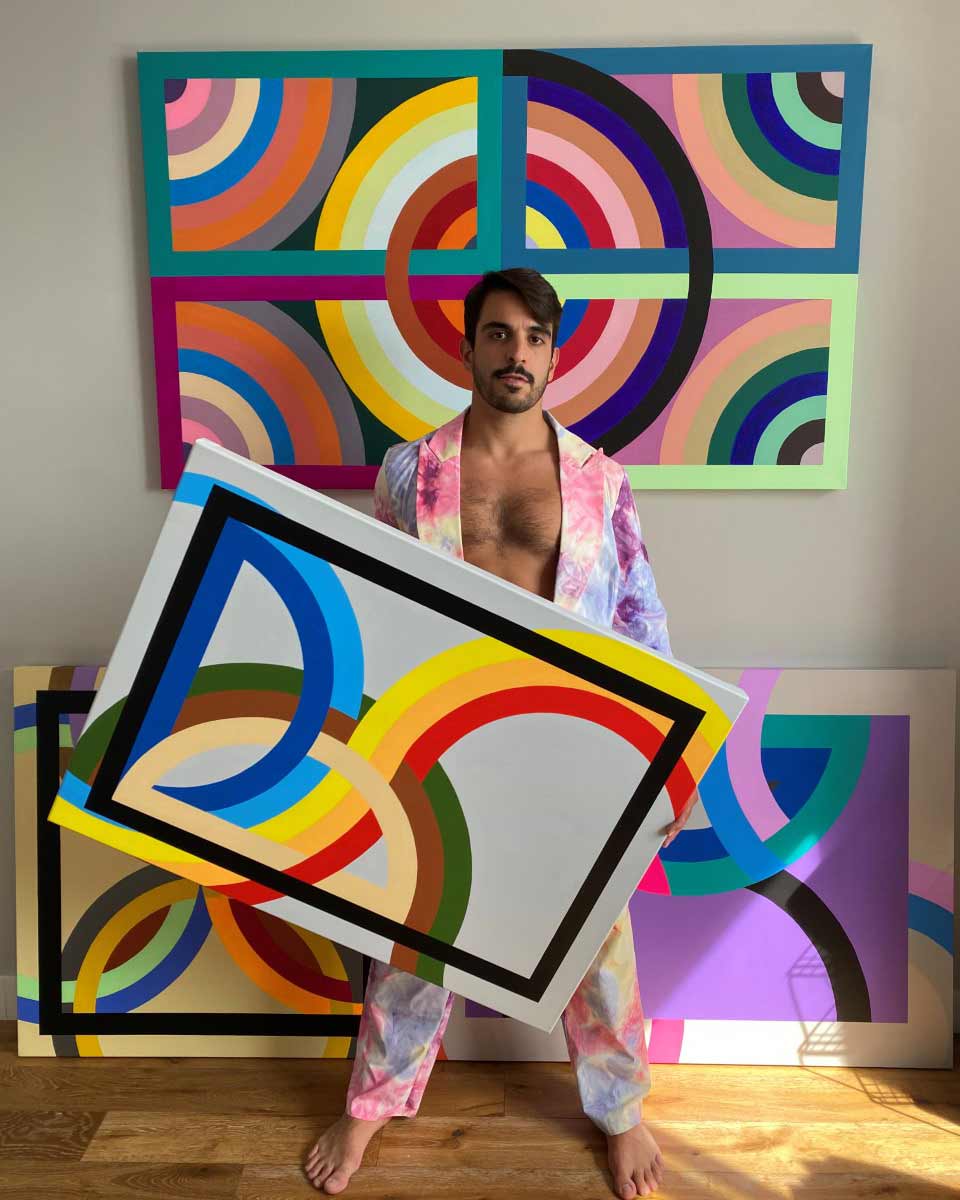 Artist in Residence
Join fine artist Jeffrey C. Sousa in the Farrow & Ball showroom (suite 1519) on July 28th from 2-5pm, to explore his artwork done with Farrow & Ball paint (its more than just interior house paint), and get inspiration for using it for what you create! Jeffery has a unique point of view in his work, how his experience as a dancer is expressed through his use of shapes and colours on the canvas. By using our product to create his unique one-of-a-kind work and by bringing more artists into the building we're hoping to inspire more artists.
Artist – Jeffrey C. Sousa
My unique perspective is heavily influenced by geometric curvature and the power of color. Taking inspiration from the works of my grandfather, Calder, and Frank Stella, my goal in sharing both my original and commissioned works with others, is that they may find energy and inspiration as I did.
My vision is to expand my brand as a commissioned artist using bold abstract lines influenced by color and movement. Through growing my client base, my artistic perspective can lend itself as a way of evoking one's feelings. My passion is to deliver clients a piece of art they can see themselves in.