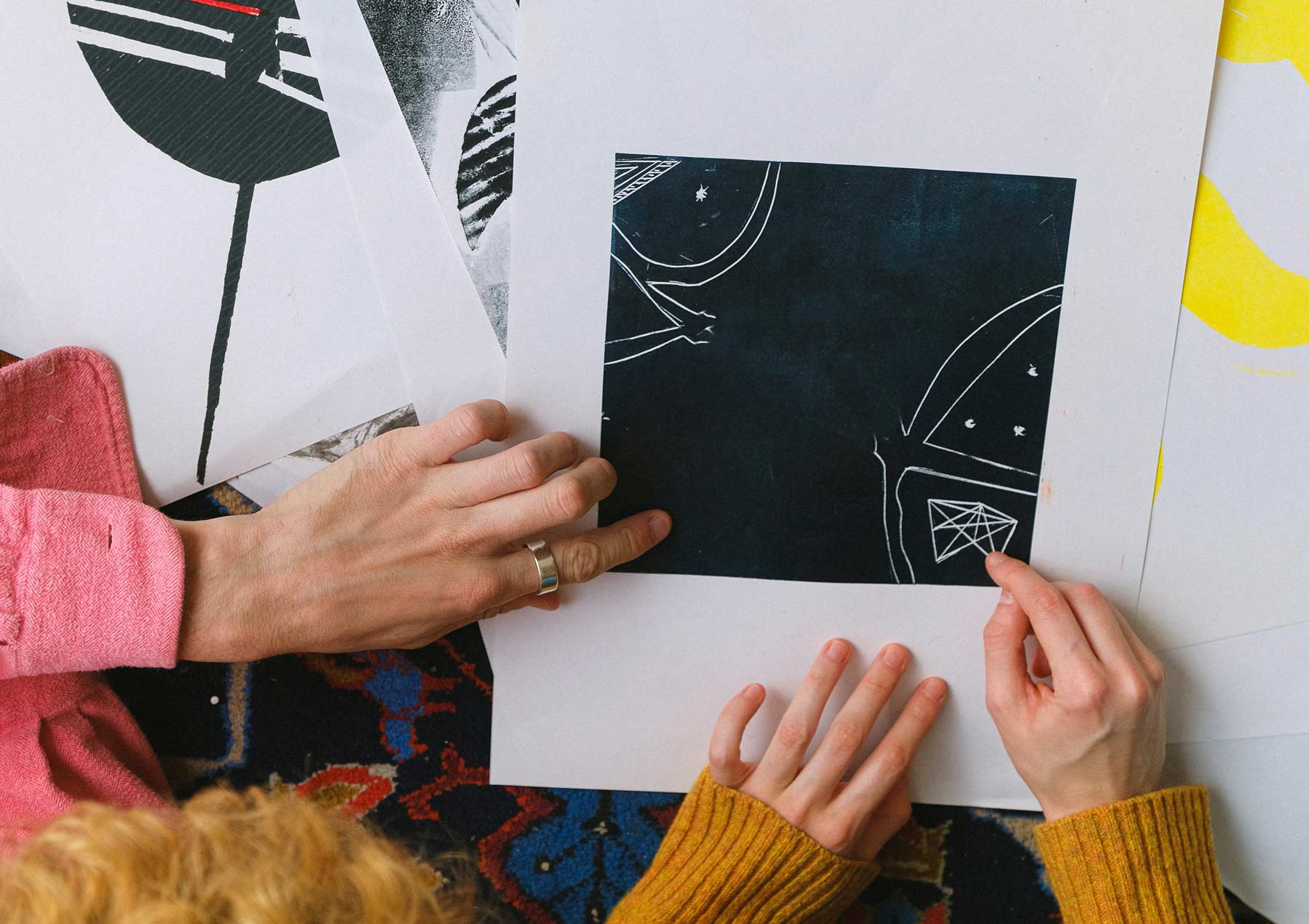 Slide

Fall Market 2021:
Collaborations
We are excited to announce our first in person event in what seems like a really long time – Fall Market: Collaborations!
The theme "collaborations" is all about the different people that a designer collaborates with on a project to do their magic!
Register to our fantastic lineup of events; We can't wait to see you!
Event Panels
Listen, learn, discuss, and ask questions!
HOLLAND & SHERRY:
Showhouse Collaborations
Wed. Oct. 6 @ 10AM EST - Suite 1402
Veteran designer Alexa Hampton moderates discussion with fellow interior designers Jennifer Cohler Mason and Robert Passal. Robert and Jennifer both created sumptuous living spaces for the most recent Kips Bay Decorator Show House in 2019. Each designer called upon a wide range of leading suppliers in multiple disciplines to make their visions a reality. Alexa Hampton, a veteran Kips Bay designer herself, will moderate a conversation between Mr. Passal and Ms. Cohler Mason highlighting their experiences in selecting and collaborating with their outside talents.
STARK CARPET:
The Collaborative Process Between Art Advisors and Interior Designers
Wed. Oct. 6 @ 12PM EST - Suite 1102
STARK and Garrett Leather will co-host a discussion at STARK's showroom moderated by Ashley Stark Kenner, with designers Steven Gambrel and Nicole Fuller, and art advisor, Erica Samuels on "the collaborative process between art advisors and interior designers.
GARRETT LEATHER:
Stark Carpet & Garrett Leather after party for drinks and hors d'ourves
Wed. Oct. 6 @ 1PM EST - Suite 1107
Immediately following the discussion at Stark Carpet, attendees will be invited back to Garrett Leather's showroom for hors d'ourves and drinks.
CRESTRON:
The Converging Collaboration of Design and Technology
Wed. Oct. 6 @ 2PM EST - Suite 407
The communities of design and tech are collaborating more than ever before and these converging forces are creating unique, innovative and stylish living spaces that go beyond the expectations of most clients. Join this expert panel of JoAnn Arcenal (Market Development Manager at Crestron), Dave Raines (founder and CEO of Osbee Industries), star designer Kati Curtis (of Kati Curtis Design) and moderated by Bryan Celli (Crestron Sr. Design Showroom Manager).
JAB ANSTOETZ and HARTMANN&FORBES:
"Modern Americana" Book Signing with Max Humphrey
Wed. Oct. 6 @ 3PM EST - Suite 102
Join us for a book signing with Max Humphrey, author of MODERN AMERICANA, and see his new collection with Hartmann&Forbes maker of handwoven window and wallcoverings.
RESSOURCE HOUSE OF PAINTS AND WALLPAPER DESIGN:
Presents a Live Application of it's New Waterproof Plaster
Wed. Oct. 6 @ 3PM EST - Suite 1507
Come see a live application of our new water-proof plaster, Gesso Di Turino. Gesso was specially designed for bathrooms and kitchens and is available in any of Ressource's 1000 colors.
SCHUMACHER and PATTERSON FLYNN MARTIN:
Book Signing Extravaganza!
Wed. Oct. 6 @ 4PM EST - Suite 632 (PFM Showroom)
PFM & Schumacher invite you to join us in the showroom for a book signing bonanza! Let's come together again and celebrate a new season and get a signed book from all your favorite authors: Dara Caponigro, Charlotte Moss, Celerie Kemble, Ashley Whittaker, Workstead, James Huniford, Lewis Miller, and Janie Molster.
WORLDS AWAY:
CLOSING PARTY & Open House - Through a Designers Eye
Wed. Oct. 6 @ 5PM EST - Suite 414
See How Designer Prudence Bailey Brings World's Away Newest Collection to Life.
Meet and Greet with designer Prudence Bailey, World's Away creative director Neal Edwards, and World's Away owners Lucy Woodson and Bob Berry for Cocktails and Conversation!
---
And don't miss our Open House on Thursday Oct. 7, where Elizabeth Heiskell (chef, author, and editor) will be serving signature cocktails, bites and signing books!
Join us anytime Wednesday or Thursday for an Open House to view our latest collection!
MAYA ROMANOFF:
Direct from the Source: The Whys and Hows of Supporting Local Makers
Thur. Oct. 7 @ 10AM EST - Suite 932 (Zimmer Rohde showroom)
Join Editorial Director for C&G Media Group (CTC&G), DJ Carey, Maya Romanoff's CEO Joyce Romanoff, design icon Alexa Hampton, and celebrated American interior designer Anthony Baratta to explore the advantages of purchasing directly from local makers. Learn best practices in connecting with artisans and the advantages for utilizing your local makers.
WIRED CUSTOM LIGHTING:
Designing for Homes in Transition
Thur. Oct. 7 @ 11AM EST - Suite 105
Don't miss noted interior designers Danielle Colding and Kesha Franklin, along with lifestyle mavens Sabrina Fierman of New York's Little Elves and Lisa Jacobs of Imagine it Done Organizers in a personal and lively conversation on designing for people in transition. New York design writer and editor Julie Lasky will moderate the program.
LLADRÓ:
Fall/Winter New Introductions Presentation
Thur. Oct. 7 @ 11AM EST - Suite 1805
Join us for the unveiling of our fall/winter porcelain introductions and discover the new addition to The Guest collection. Lladró´s most iconic character, designed by Jaime Hayon, is now interpreted by artist Guillaume Grando aka Supakitch.
WOLF GORDON:
Lunch at Wolf Gordon
Thur. Oct. 7 @ 12PM EST - Suite 413
Grab a quick bite from the Wolf Gordon showroom suite 413 10/7/21 from 12-2pm
SCOTT GROUP STUDIO:
Designing Custom Rugs
Thur. Oct. 7 @ 2PM EST - Suite 411
Designing and collaborating on a Custom Rug has never been more easy or rewarding. In this CEU, you will gain a deeper appreciation for the advantages of custom rug design, learn how to productively navigate the custom rug design process and gain confidence in creating custom works of art for future projects.
KRAVET:
Celebrate the Art of Dining with Kravet and Fete Home
Thur. Oct. 7 @ 3PM EST - Suite 1202
Kravet Furniture is proud to present a new collection of timeless dining frames. To celebrate the Art of Dining, join Kravet and Fete Home for an open house and learn exclusive tips to host an elegant dinner party with beautiful tabletop settings alongside your favorite design level furniture.
THIBAUT:
Anniversary Celebration: Thibaut's 135th and House Beautiful's 125th
Thur. Oct. 7 @ 4PM EST - Suite 909
For over 100 years, Thibaut and House Beautiful Magazine have impacted the home design industry as a trusted resource for designers and a source of inspiration for many. Join House Beautiful's Editorial Director Joanna Saltz and Style Director Robert Rufino for a celebratory event in Thibaut's new flagship showroom to close out fall market and ring in two milestones: Thibaut's 135th and House Beautiful's 125th.
Interior Designer Bachman Brown and Builder Michael Daddio Discuss Collaborations
Watch Now!
Teams representing four of Manhattan's design and architectural firms collaborated on the exemplary transformations of two extraordinary Manhattan apartments.
Open Houses
Stop by and get the first looks into new collections, and network with the showrooms and other designers!
A. RUDIN:
Open House: Suite 1201
For four generations, A. Rudin has been a Los Angeles-based family-owned business fabricating custom furniture of exceptional quality and comfort. Born and built in the United States with a 120,000 square foot factory.




ARMANI CASA:
Open House: Suite 1424
Eclecticism and Colour. The Armani/Casa Collection reflects the vibrant clarity of Giorgio Armani's aesthetic with its delicate balance of understated design and luxe materials, enhanced by skilful craftsmanship. Modernism and exoticism are the enduring themes of a rarefied yet strong lexicon, made up of slim structures, high-quality finishes and a sense of lightness.



CASTEL:
Open House: Suite 715
The Atlas Collection.

Stop by the Castel showroom Wednesday or Thursday to view our new collection and enjoy some refreshments!


COWTAN & TOUT:
Open House: Suite 1022
The Larsen 2021 Collection.

The latest Larsen collection blends organic abstraction with Japanese-inspired serenity in an expressive offering that accentuates the Larsen signature. Texture, light and pattern are the three key design themes of this new collection. For more information, please visit Suite 1022 or visit cowtan.com.


DAVID SUTHERLAND PERENNIALS:
Open House: Suite 401
Perennials Fabrics & Rugs

Introducing Perennials by Vincent Van Duysen, Perennials' Fall 2021 collection with the Belgian architect. Van Duysen's collection of fabrics and rugs was born out of the idea to embed the mood of Vincent's Antwerp house into the textiles. The collection of eight fabrics and six rug designs reflects the textures, tactility, moods and tones found in his home. The outcome? A mix of fabrics deriving not only from Vincent's diverse influences and travels, but also from the choice of unexpected patterns. The range, launched September 7th, aims at instilling a sense of home into outdoor environments.
DEDON:
Open House: Suite 720
DALA & KIDA by Stephen Burks

DEDON is excited to debut the DALA and KIDA collections, both created by leading designer Stephen Burks. Highlights include the KIDA hanging lounge chair and five new colorways for the DALA Collection. Play with colors, fabrics and collections to create the perfect ambiance for every setting.
DE LE CUONA:
Open House: Suite 914
As the warm days of late summer give way to the cool nights of early fall, journey with us through the warmth and elegance of Overland, Bernie de la Cuona's newest and most favorite collection to date.




EDELMAN LEATHER:
Open House: Suite 207
Cavallini Rug Collection

Our artisan-crafted, hair-on-hide Cavallini rugs provide a distinguished grounding to any room. Featuring an array of geometric patterns and serene organic forms all available in rectangular and round sizes. The core palette consists of seven neutral (natural) hues complemented by over forty accent colors, paving the way for endless optionality from tonal area rugs to bold statement runners. The Cavallini Rug Collection is responsibly sourced from European farms and tanned in Italy. By way of upcycling raw materials from the food industry, we consciously extend a material's usefulness into one of purpose and enjoyment for decades to come.
ÉLITIS:
Open House: Suite 611
Vestiaire Masculin

A Parisian couture atmosphere, androgynous icons rendered eternal by film. For the attire, the designer has elaborated on the elegance of natural fibers: linen, jute, raffia… He gives light to the supple weft of textile, coated canvas, or a fine silky cotton warp. Often a metallic sheen appears, like that of the cufflink of a tasteful gentlemen, timeless dandies.
FABRICUT:
Open House: Suite 915
You're Invited: Fabricut's Open House

Pop in the Fabricut showroom for their open house event! They'll be rolling out the Fabricut Rug Collection for everyone to see and enjoy, so don't forget to drop in.
FARROW & BALL:
Open House: Suite 1519
Craftsmen in paint and paper.

First looks at the 15 new combinations of print and colour; curated by Liberty.




GLOSTER:
Open House: Suite 1601
Gloster: Kay. Comfort Embraced. By Henrick Pedersen

The understated, gentle curves of the oversized back rest. The rustic "French Cane" style weave of outdoor wicker. The inviting softness of sumptuous seat cushions. The low and sturdy, Scandinavian-style teak base. The Kay collection certainly does not lack features that can be described as "defining"; explore which one resonates the most with you on our site.
HOLLY HUNT:
Open House: Suite 503/605
HHWalls

We are pleased to introduce the latest additions to our HOLLY HUNT Walls collection. Explore the twelve new offerings that bring fresh focus to walls with bold patterns and textures, ranging from raised metallic inks to vibrant performance vinyls.
INNOVATIONS:
Open House: Suite 1717
Stop by our open house to view our latest collections and enjoy some wine and Autumn-themed treats!




JOHN ROSSELLI:
Open House: Suite 1800
Discover the latest wallpaper from Schuyler Samperton Inside Rosselli.

Inspired by an antique textile document, Delphine is a small-scale, traditional pattern with a colorful twist. In a range of captivating colors – enchanting blues, soothing greens, charming pink and bewitching lilac, these shades bring the freshness of Springtime to any design. See more of what's new in Suite 1800 or visit www.johnrosselli.com
KINGSHAVEN:
Open House: Suite 402
Custom Lighting Collabs with Champs

Visit KingsHaven's showroom (Suite 402) during the Decoration & Design Building's Fall Market Days for complimentary lighting design consultations, collaborations, book giveaways, and champagne with the KingsHaven lighting design team! An "open house" concept, the KingsHaven showroom will be open to Fall Market attendees during the hours of 9:00 a.m. - 6:00 p.m. No registration or appointment needed.
KNOLL LUXE & KNOLL TEXTILES:
Open House: Suite 1702
Explore the Latest Designs from Knoll Luxe

From our all-new Pillows by KnollTextiles program, featuring ready-to-ship pillows in 16 beautiful fabrics, to new colors of some of your favorite Knoll Luxe patterns (hello, Arezzo!), we invite you to come get your hands on the fabrics that will inspire your next designs.
KOROSEAL:
Open House: Suite 842
Introducing the Manovo Collection by Arte

Manovo, the largest national park in Central Africa, inspired Arte's newest collection, an eclectic mix of botanical prints, geometric shapes and plain patterns. Arte uses a jacquard technique to produce patterns that are woven of different colored paper, instead of printed. Each of the seven patterns is an abstract representation of a facet of the African savannah, from wildlife to topography. Etno (shown) recalls traditional African carpets and fabrics, with geometric figures and metal accents that create a distinctly graphic effect. Manovo includes 7 patterns in 43 colorways total, available through Studio K New York, Suite 842.
LEE JOFA:
Open House Featuring Kelly Wearstler's Collection: Suite 234
Join us for an open house celebrating Lee Jofa's sixth collaboration from iconic interior designer Kelly Wearstler. This new and exciting collection features ten sumptuous wovens, featuring boucles, velvets and chenilles, offering modern luxury and coordinating trim, leather and wallcovering.
LLADRÓ:
Fall/Winter New Introductions Presentation: Suite 1805
Join us for the unveiling of our fall/winter porcelain introductions and discover the new addition to The Guest collection. Lladró´s most iconic character, designed by Jaime Hayon, is now interpreted by artist Guillaume Grando aka Supakitch.
MADE GOODS:
Open House: Suite 325
Showcasing a wide assortment of our statement pieces, our showrooms focus on texture and material. Working with artisans from around the world, we know that our innovative designs will provide the solution to all of your design desires.




MARC PHILLIPS:
Open House: Suite 211
Marc Phillips Rugs continues to add new pieces to their Distressed Moroccan collection, which was inspired by the North African country's coastal port cities, and the rugged Saharan landscape. Varying pile- heights and weaves highlight notable eccentricities found in Moroccan villages. The organic process allows for the weavers' unique interpretation to come through, ensuring each piece is solely their own.
OSBORNE & LITTLE:
Open House: Suite 520
The Empyrea wallpaper collection crosses continents to real and imagined lands, featuring panoramic views, pictorial scenes and gardens, with exotic birds, foliage and flora. Four of the wallpapers are mural designs; they have been beautifully painted in an enchanting colour palette to provide both atmospheric and tranquil interior backdrops.


PHILLIP JEFFRIES:
Open House: Suite 1115
Celebrate BIBLIOTHÈQUE – Fall 2021

Join Phillip Jeffries for an open house celebrating the Fall 2021 collection BIBLIOTHÈQUE – 19 new designs inspired by a library's enchanting charm and beauty. Inspiration awaits!




PID FLOORS:
Open House: Suite 323
Open House with snacks and refreshments!

For over three decades, PID Floors has earned a reputation as a leader in the hardwood flooring industry, offering extraordinary products—unrivaled in variety and accessibility—and exceptional service. Our relentless dedication to knowledge, expertise, innovation, and ease of service from start to finish, all stems from a deep love for what we do and a true desire to make all of our customers' flooring design dreams become a reality.
QUADRILLE | OOMPH HOME:
Open House: Suite 1415
Quadrille fabrics include the brands Quadrille, China Seas, Alan Campbell, Home Couture and Cloth & Paper.





ROMO:
Open House: Suite 808
The founding brand of The Romo Group, Romo is renowned for its assorted library of classic and contemporary designs and versatile plains, offering a diverse style and timeless elegance enriched with a sophisticated colour palette.




SAVEL:
Open House: Suite 1819
Playfully colored boucles, subtle geometrics, and casually chic velvets are the newest additions to the Savel fabric collection. Visit the Savel showroom on the 18th floor to experience these luxuriously soft fabrics from Italy.




VAUGHAN DESIGNS:
Open House: Suite 1511
Vaughan Fall Market Open House - Introducing the Ellisfield Collection

Join us at the Vaughan Open House to see what you may have missed this past year and the special debut of the Ellisfield Collection, for Autumn 2021.

WORLDS AWAY:
Open House: Suite 414
Join us anytime Wednesday or Thursday for an Open House to view our latest collection!

Wednesday Oct. 6 we will be hosting the official Closing Party at 5pm (see the event on the Fall Market calendar above in the events section).

And don't miss our Open House on Thursday Oct. 7, where Elizabeth Heiskell (chef, author, and editor) will be serving signature cocktails, bites and signing books!