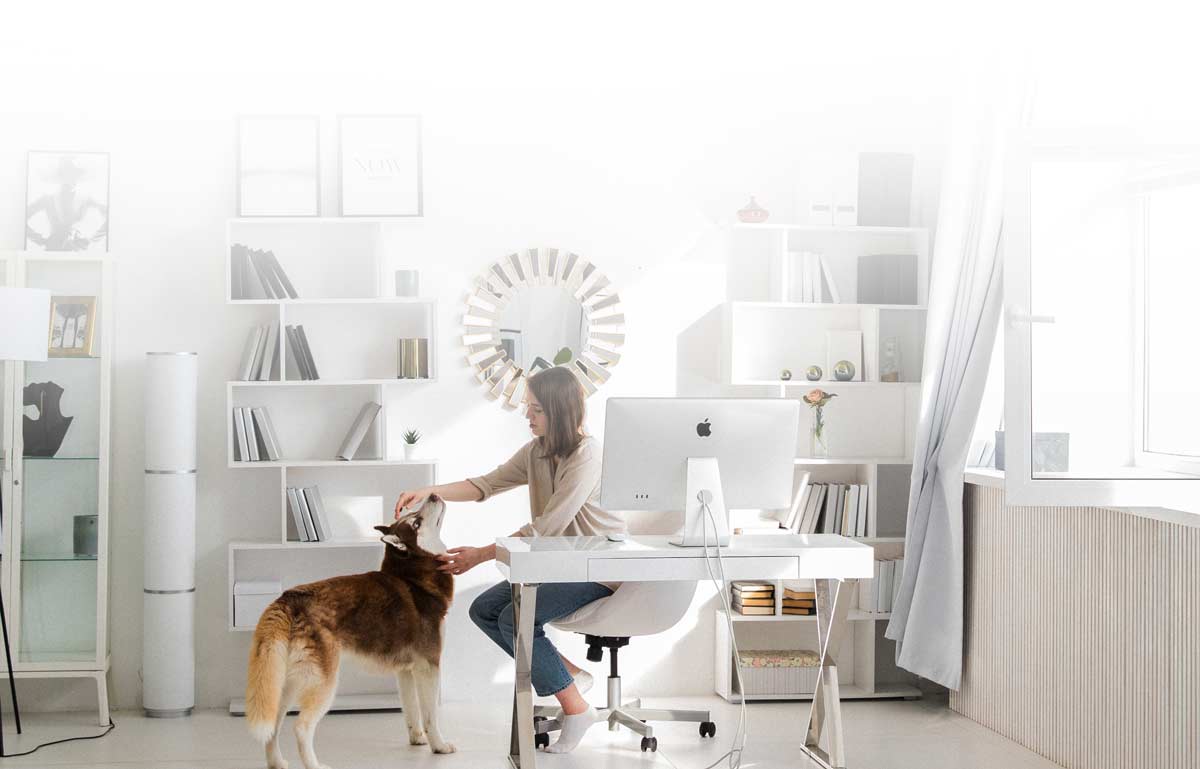 Slide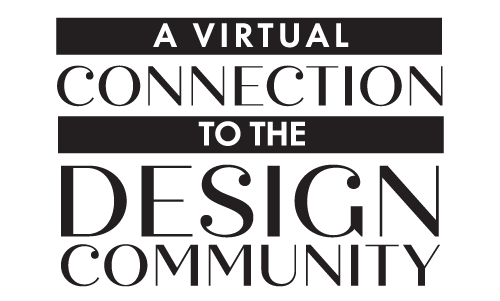 Virtual Market 2021:
Reconnections
Reconnect with your favorite showrooms, brands, designers, publications, and all of the design community that calls the D&D home!
Register to our fantastic lineup of events.
We can't wait to see you!
Webinars
Listen, learn, discuss, and ask questions!
ZOFFANY:
The Intersection of Art X Design
10AM EST
Join LUXE Executive Editor Brittany Chevalier McIntyre as she sits down with Peter Gomez, design manager for Zoffany, Elena Frampton, principal, Frampton Co and Blair Clarke, founder of Voltz Clarke Gallery for an engaging discussion on the intersection of art and design.
CLARENCE HOUSE:
Window into the 80's: A decade that defined design
1PM EST
Garrow Kedigan, Elaine Griffin and Alexa Hampton pay homage to these pioneering windows with vignettes of their own design and discuss key trends from the era and how to adopt 1980's trailblazing innovation in today's homes.
HOLLY HUNT:
Craftswomen: Galerie Magazine, in partnership with HOLLY HUNT
4PM EST
From concept to completion, there is no one right way to design a product. Join artists, designers, and innovators, Kate Hume of Kate Hume Design, Lori Weitzner from Weitzner, and Heidi Batteau from ASSEMBLAGE Bespoke Walls as they talk about how they have mastered their crafts. Moderated by Editor-in-Chief of Galerie Magazine, Jacqueline Terrebonne, the discussion will explore the creative process behind each of these makers beautiful product designs and how they achieved their mastery.
KRAVET:
The Return of Donghia to the Marketplace
10AM EST
Please join Creative Director Doug Garfinkle for an exclusive discussion on the exciting return of Donghia to the marketplace within Kravet Inc. Synonymous with chic sophistication and rooted in exceptional luxury, learn how this iconic brand creates timeless beauty for the home. Discover the history behind the company, new introductions, and get a chance to chat with Garfinkle himself.
KINGSHAVEN:
A New Way to Look at Lighting
11AM EST
Join KingsHaven founder and lead designer, Lauren Wylonis, and national sales director and showroom manager, Andrew Raemsch, for a virtual showroom tour.
MAYA ROMANOFF:
CEU: The Evolution of Wallcovering with Joyce Romanoff, CEO of Maya Romanoff
11AM EST
Wallcovering serves as an integral aesthetic in interior design--often used as the background that helps define a space, and brings all of the other elements together. Joyce Romanoff's CEU explores the Evolution of Wallcovering, from its incredible history to the role it plays today and beyond!
SCOTT GROUP STUDIO:
Behind the Scenes | Scott Group Studio Makers
11AM EST
Immerse yourself in the artistic and enlightening journey of custom rug creation, made right here in America.
LLADRÓ:
Light Up the World With Porcelain
11:30AM EST
Join us in an exclusive streaming event to discover the versatile world of Lladró lighting
JOHN ROSSELLI & ASSOCIATES:
Weaving Life Into Fabrics with Susan Deliss
12PM EST
John Rosselli & Associates invites you to a live virtual conversation as we enter into the Fabrics World of Susan Deliss to talk about her artisanal fabrics and latest collection.
VAUGHAN:
Lighting Demystified: Where practical knowledge and technology meet beauty at Vaughan
12PM EST
Lighting Demystified: Where practical knowledge and technology meet beauty at Vaughan - with Special Guest, Interior Designer Robert Passal.
DAVID SUTHERLAND:
Pros and Cons of Customization
12:30PM EST
Join us June 16th, 2021 at 12:30pm EST for a D&D Virtual Market with industry icon David Sutherland and internationally-renowned interior designer Timothy Corrigan, alongside Elan Atelier co-founder Christopher Noto and NYC designer KD Reid. With Market Editor Samantha Emmerling moderating, the panel will walk us through the pros and cons of product customization and how the market has been affected by the pandemic.
MADE GOODS:
Finishing Touches - It's All in the Details
2:00PM EST
Made Goods & Pigeon & Poodle present a décor discussion with Beth Diana Smith and Tina Ramchandani, Finishing Touches - It's All in the Details Using Decorative Objects to Personalize Your Space.
Virtual Events
Get exclusive looks behind the scenes to explore new collections and the inspiration behind them! Available on June 16!
BAUMANN DEKOR:
Where Design Meets Emotions
A valuable takeaway for design professionals, this video presentation of our Spring Launch serves as an online preview of a unique collection of furnishing solutions at your fingertips, and just a click away! With ample choice of over 500 stock keeping units, there is a color for every mood and a texture for every design scheme.
CRESTRON:
Beautiful Technology Blended with Design
You will see new Crestron smart home technology that can complement any design or blend completely into a beautifully designed space making it nearly disappear.
M. ALEXANDER:
The Process Behind Our Hand-Made Lamp Shades Crafted in the M. Alexander Showroom
Tom Walko, Sales at M. Alexander, gives a "behind-the-scenes" look at the process behind crafting hand-made lamp shades, from the artisans in the M. Alexander showroom in the D&D Building.
ROMO:
Introducing the Sustainable Collection From Kirkby Design
Putting sustainability at the forefront of our design and development processes, a study into recycled products and sustainable materials directed and informed the creation of four innovative collections that reduce the impact on the environment without compromising on quality.
SAVEL:
In-Depth Look At the New Suzanne Tucker Textiles Collection
Suzanne Tucker unveils her very first collection of performance indoor/outdoor textiles!
SCHUMACHER:
Schumacher Spring Collection Preview
Get an inside look at Schumacher's newest collections!
KOROSEAL:
Wallcoverings and Wanderlust: Behind the Scenes with Arte's Spring 2021 Collections
Arte's Spring 2021 wallcovering collections are studies in complementary contrasts, mixing tone and texture in unexpected yet surprisingly harmonious combinations. Join us for a behind-the-scenes visit to Arte's creative studio for a collection presentation that will surprise, delight and inspire your creativity with completely new and totally unique designs!
Shop the Market
Be the first to glimpse new collections!
DEDON
Explore the DEDON collections 2021, and discover the best in luxury outdoor living.
DEDAR MILANO
Explore the DEDAR MILANO spring collections 2021.