CLARENCE HOUSE
Bursting Into a New Millennium: Celebrating the 2000's
Tues. Oct. 5 @ 6-8PM EST – Suite 205
With interior design, we often look back before a big leap forward. Some trends stick because they lend themselves to countless interpretations that evolve over time. The new millennium's first decade brought many trends that remain with us. A-list design firm Drake/Anderson, renowned for its inventiveness and timeless creativity, joins kindred spirit Clarence House, legendary for creating fresh modern classics, to celebrate Clarence House's 60th anniversary with a look back at the style that Y2K ushered in. Let's raise a glass to design evolution and the best that's yet to come.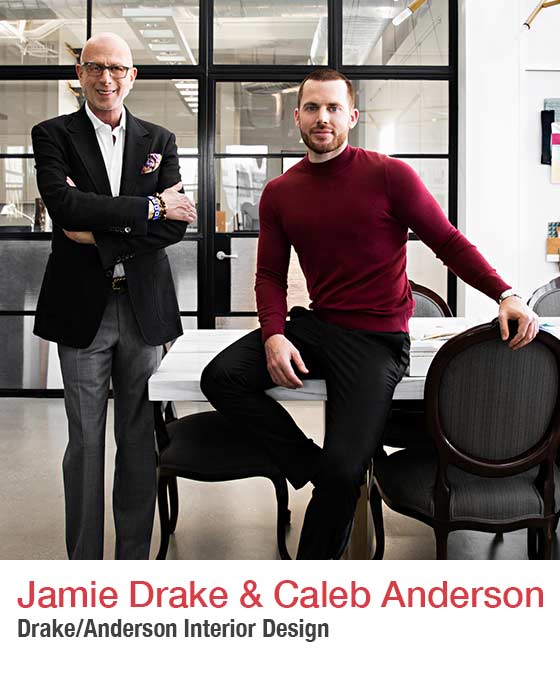 Drake/Anderson, led by award-winning designers Jamie Drake and Caleb Anderson, creates sophisticated interiors that are luxurious, refined and always have a touch of the unexpected.
Dynamic eclecticism is the hallmark of the New York-based firm, whose work forges a perfect balance between timelessness and today. At the heart of every project is the belief that the best décor expresses personality and place. The resulting environments are inviting, delightful, and above all resolutely livable.