CRESTRON
The Converging Collaboration of Design and Technology
Wed. Oct. 6 @ 2PM EST – Suite 407
The communities of design and tech are collaborating more than ever before and these converging forces are creating unique, innovative and stylish living spaces that go beyond the expectations of most clients.  Join this expert panel as we discuss how these dynamic fields are working together to create smart home spaces that bring style to life. See project examples and a live demonstration of how home technology trends impact your designs. 
Moderated by: Bryan Celli, Crestron
Panelists: JoAnn Arcenal, Market Development Manager at Crestron will be joined by the founder and CEO of Osbee Industries, Dave Raines, and star designer Kati Curtis, of Kati Curtis Design.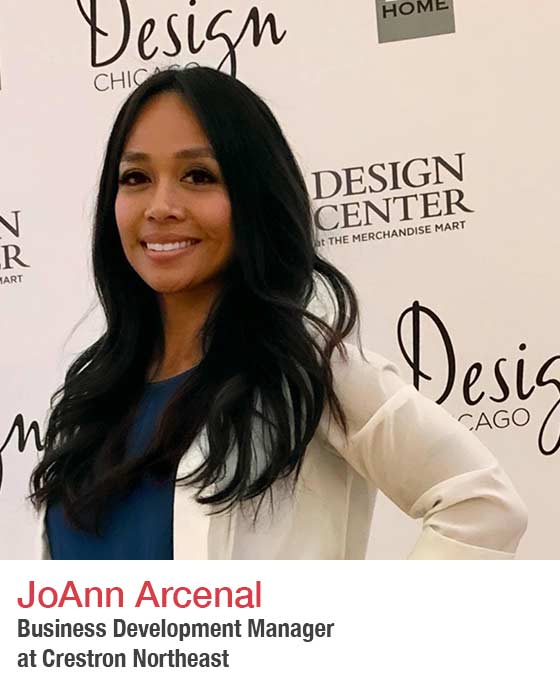 An integral part of Crestron Electronics' Business Development team, JoAnn Arcenal has established herself as liaison between the design build and the technology communities. After over a decade immersed in various technology roles, JoAnn decided to shift her focus to providing resources and sharing expertise with the design build community – empowering her partners to confidently drive tech-based conversations and make informed decisions. JoAnn has been featured and interviewed for magazines like Sound & Communications, AV Technology, and named to the Commercial Integrator "40 Influencers Under 40" list.
Bryan Celli is the Sr. Design Showroom Manager at Crestron's New York City Design Showroom. Bryan joined Crestron in 2007 and started as Manager of Marketing Support Services. With an extensive background in corporate training, customer support, sales, and marketing, Bryan has helped manage major new product announcements, tradeshows and events for Crestron. He is responsible for the day-to-day operations of the New York City Design Showroom and has been instrumental in the technology and design upgrades to the space. Bryan helps expand the total market for Crestron residential control and automation solutions by fostering relationships with interior designers, architects, home builders, and homeowners. He drives the execution of marketing initiatives in the showroom tailored to the design build community, including educational events, seminars, and networking events.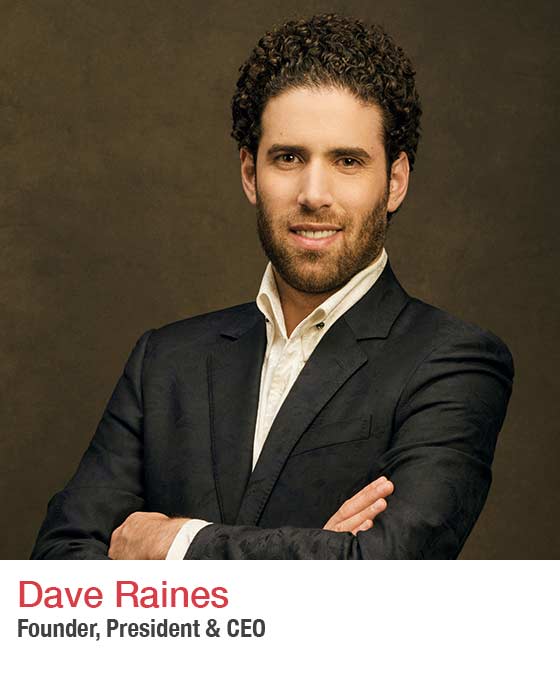 DAVE RAINES
FOUNDER, PRESIDENT & CEO.
A true entrepreneur and technology visionary, Dave founded Osbee Industries, Inc. in 1996 while still in high school. Dave's appreciation for aesthetics coupled with his passion for technology ultimately allowed the company to grow into the firm it is today—one of the preeminent smart home integrators on the East Coast.
KATI CURTIS
PRINCIPAL, KATI CURTIS DESIGN.
Based in Manhattan and Los Angeles, the work of Interior Designer, Kati Curtis, highlights the sophistication of New York with the flavor, and just a twist, of California. With a style that's unrestrained yet very refined, Kati Curtis designs homes that are the visual story of the people living there. Her interiors are bold statements balanced by quiet details, the dark accents in a white room, the well-defined edge that contains a surprise of color.