HOLLAND & SHERRY
Showhouse Collaborations
Wed. Oct. 6 @ 10AM EST – Suite 1402
Veteran designer Alexa Hampton moderates discussion with fellow interior designers Jennifer Cohler Mason and Robert Passal. Robert and Jennifer both created sumptuous living spaces for the most recent Kips Bay Decorator Show House in 2019. Each designer called upon a wide range of leading suppliers in multiple disciplines to make their visions a reality. Alexa Hampton, a veteran Kips Bay designer herself, will moderate a conversation between Mr. Passal and Ms. Cohler Mason highlighting their experiences in selecting and collaborating with their outside talents.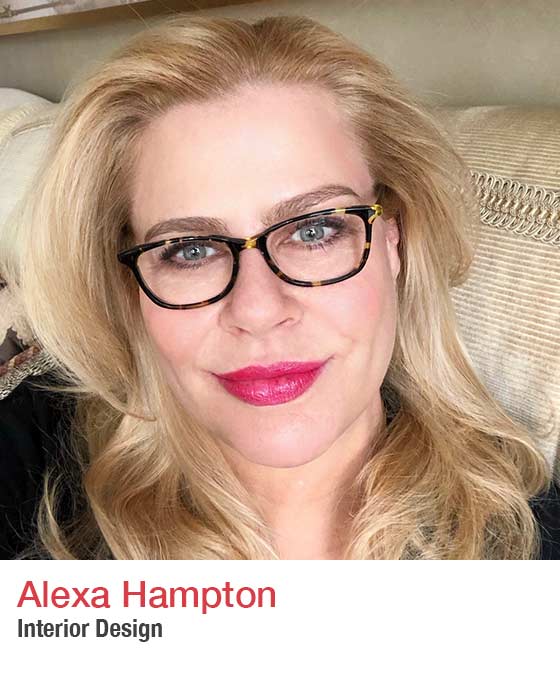 Since Alexa Hampton took the reins of Mark Hampton, her father's iconic firm, as owner and president in 1998, she has advanced its legacy of elegant, practical, classically based interiors for modern living – and extended its global reach. From New York City to Hangzhou, China, her project portfolio encompasses luxe, beautifully layered urban apartments, expansive town and country residences, private airplanes, and yachts. Regularly named to Architectural Digest's AD100 and House Beautiful's Top Designer list as well as Elle Décor's A-List, Hampton translates the classical principles of good design and decoration into some of today's most elegant, enduring, and functional domestic landscapes.
Interior Designer Jennifer Cohler Mason creates homes that are a harmonious mix of contemporary and classic elements in New York City, the Hamptons, Connecticut, Palm Beach and beyond. Her interiors have a distinctive, comfortable elegance that reflect each client's personal aesthetic and lifestyle. Jennifer's background as a fashion designer informs her eye for fabric, tailoring, and proportion, all of which are integral to creating warm, comfortable living environments for her clients with an inescapable attention to detail. Jennifer's style, both engaging and fluid, is always anchored by the inherent beauty of fine materials, craftsmanship, quality and value. She is passionate and committed to her work and design, finding endless inspiration in art, photography, fashion, and travel.
Jennifer's work has appeared on HGTV, CBS-TV, the DIY Network, and in numerous other US and international publications including The New York Times, The Wall Street Journal, Architectural Digest, Galerie, NYC&G and Traditional Home, to name a few.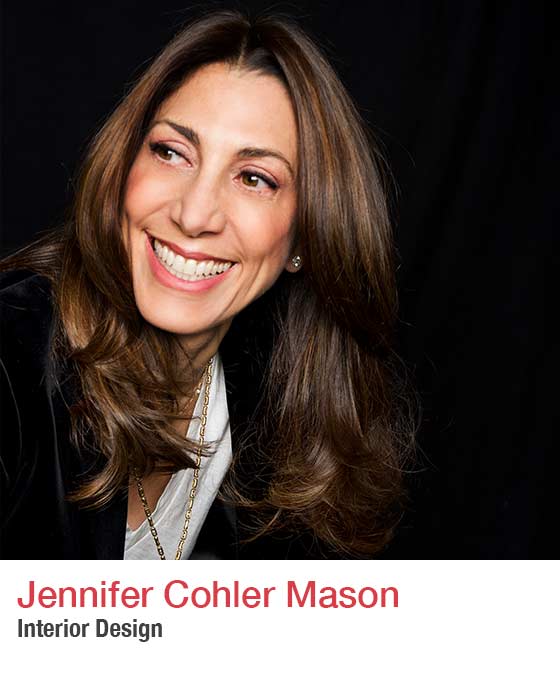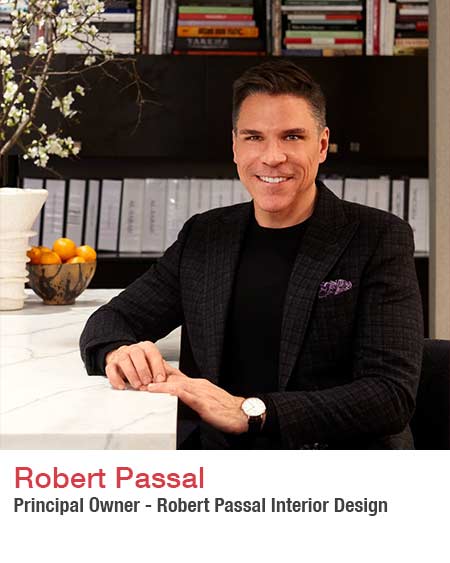 New York City Interior Designer Robert Passal is well-regarded for his luxurious, livable signature style and client-centered approach to design. His interest in people and how they want to live translates into a personal process of working with clientele. Robert brings out the best in his collaborators — from Fortune 500 CEOs to music industry execs, fashion magnates and professional athletes.
Renowned for his unerring eye, Robert balances fine art and antiques with custom contemporary pieces to create singular interiors. Each project reflects its owner's individuality, yet the edited tailoring of a classic, informed, and memorable designer is ever-present.
From residential to retail and commercial projects, interiors take a luxe view of modern, international life. Homes vary from a classic Manhattan apartment to an exotic villa in Portugal to a 20,000 square foot compound in Houston. Commercial projects are equally diverse, ranging from a modern restaurant for NYC's prestigious Core Club to an upscale fitness center in Greenwich, Connecticut and a menswear boutique for Christopher Korey in NYC.
Robert's work has been featured in Architectural Digest, House Beautiful, Traditional Home, Luxe, Cottages & Gardens, Lonny, and Elle Décor. He is the recipient of the coveted Innovation in Design (IDA) Award, Traditional Home's Top 20 Designer Award, House Beautiful's Rising Star Award, and was recently included in the international publication Best Interior Designers on the Planet.