MAYA ROMANOFF
Direct from the Source: The Whys and Hows of Supporting Local Makers
Thur. Oct. 7 @ 10AM EST – Suite 932 (Zimmer Rohde showroom)
Do you want to learn best practices on sourcing and purchasing products locally? Join Editorial Director for C&G Media Group (CTC&G), DJ Carey, as our vibrant panelists Maya Romanoff's CEO Joyce Romanoff, design icon Alexa Hampton, and celebrated American interior designer Anthony Baratta explore the advantages of and ways to purchase directly from local makers.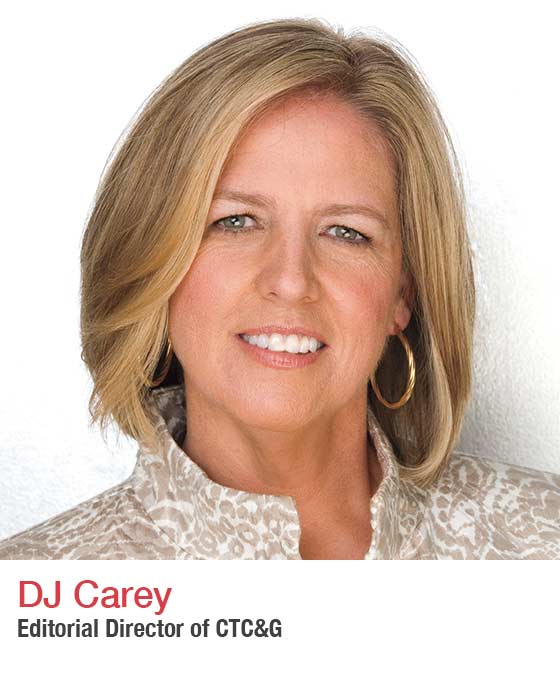 DJ Carey is the Editorial Director of CTC&G (Connecticut Cottages & Gardens). CTC&G is a monthly magazine that she helped launch in September 2004. Like its sister publications in the Hamptons and New York, the magazine celebrates the diverse design, architecture and lifestyle of the state. Before assuming this position, she was a freelance design editor for numerous national publications. Her extensive knowledge of design, architecture, entertaining, crafts and decorative arts contributes to successful editorial and advertising features for national magazines. DJ is a frequent, in-demand speaker and was awarded the 2015 Outstanding Media Award for the kitchen and bath industry.
DJ began her career at House & Garden where she was assistant to the Executive Editor. She was then named Assistant Decorating Editor at Bride's, a position she also held at Ladies' Home Journal, until named Associate Decorating Editor and Design in 1983. In July 1985, she was named Home Furnishings Editor at Redbook. Her last staff position was as Design Director at 1001 Home Ideas which she held from 1988 to 1990. Since then, she has actively contributed to Family Circle, Better Homes & Gardens, Country Home, Family Fun, Parents, This Old House and Country Accents (where she wrote the "Ask the Country Decorator" column). For several years she was the Connecticut Field Editor for Meredith Publications. In addition, she has developed and produced features in custom-publishing magazines for Sears, Minwax, the American Dairy Association, Target, Glidden, Lillian August Inc. and Mediterranean Living.
She lives in a 19th century farmhouse in Norwalk with her husband.
Partnered in both business and family, Maya and Joyce Romanoff built an American institution that produces the most beautiful and creative surfacing materials. Joyce has been instrumental in the development of many of Maya Romanoff's most innovative collections: Mother of Pearl, hand-inlaid tiles of genuine seashell; Ajiro, micro-thin paulownia wood veneer; and Beadazzled Flexible Glass Bead Wallcovering, the first of its kind and entirely fabricated by hand in Maya Romanoff's Chicago studio. In 2010, Joyce received a Lifetime Achievement Award from Aid to Artisans for her work supporting artisans and bringing their crafts to the forefront in interior design. In 2012, Joyce & Maya were awarded The Museum of Arts and Design's 2012 Visionaries Lifetime Award for their long-standing commitment to innovative wallcovering design and surfacing materials. Since Maya's passing in 2014, Joyce has served as CEO, along with Maya & Joyce's second generation, to steer the company into the future. With her aesthetic sophistication, technical knowledge and prodigious energy, Joyce has worked tirelessly to make the "art of everyday" scalable for global distribution.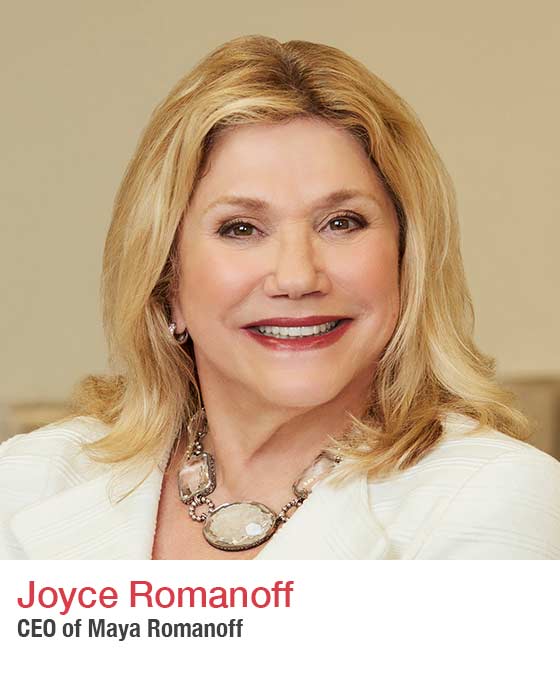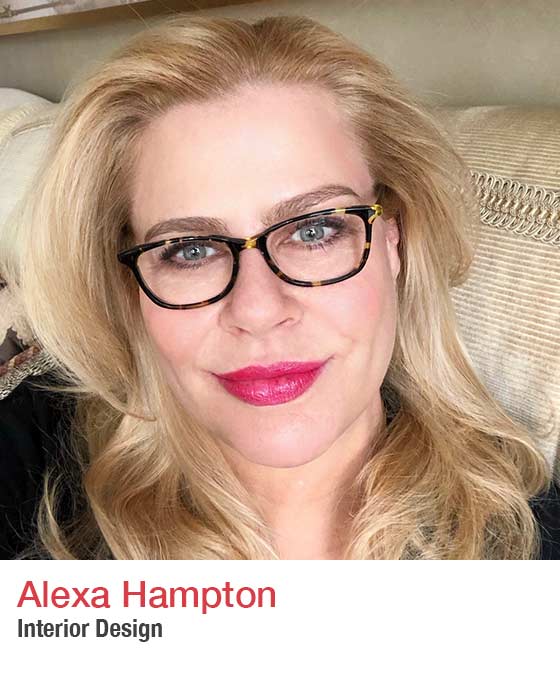 Since Alexa Hampton took the reins of Mark Hampton, her father's iconic firm, as owner and president in 1998, she has advanced its legacy of elegant, practical, classically based interiors for modern living – and extended its global reach. From New York City to Hangzhou, China, her project portfolio encompasses luxe, beautifully layered urban apartments, expansive town and country residences, private airplanes, and yachts. Regularly named to Architectural Digest's AD100 and House Beautiful's Top Designer list as well as Elle Décor's A-List, Hampton translates the classical principles of good design and decoration into some of today's most elegant, enduring, and functional domestic landscapes.
Anthony Baratta is one of the most celebrated and respected interior designers of the day with a global following of loyal fans. He is known for his bold use of color and scale that honors tradition while defying predictability. His design work has graced over 70 magazine covers worldwide and he has received consistent coverage in respected shelter and media brands such as Architectural Digest, World of Interiors, Traditional Home, House Beautiful, Cottages and Gardens, Luxe Magazine, Veranda, Coastal Living and World of Interiors. His own homes have appeared in the New York Times Magazine on many occasions, and he is "Designer in Residence" at Colonial Williamsburg, America's great living museum in Virginia. He has decorated the Palmer House circa 1755 and lives part time in this most American of places. He has an active social media audience of over 25,000 followers on Instagram and 30,000 on Facebook who he continues to delight with images of his over 38 years of interior design. His third book, Decorate Happy: Bold Colorful Interiors, is available now.