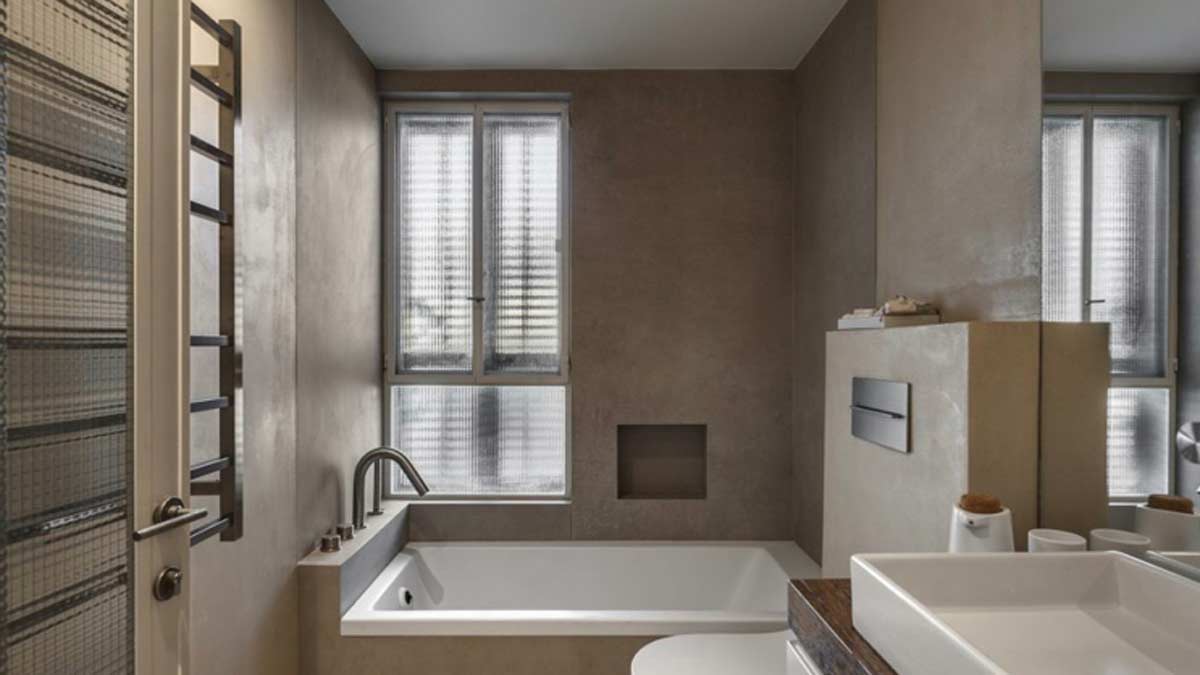 RESSOURCE HOUSE OF PAINTS
Presents a Live Application of it's New Waterproof Plaster
Wed. Oct. 6 @ 3PM EST – Suite 1507
Earlier this year, Ressource House of Paints and Wallpaper Design introduced Gesso Di Turino. This new plaster product is completely waterproof and was specially designed for bathrooms and kitchens. The Plaster is available in over 1000 of Ressource's Colors, including colors from our Lime Paint and Roman Plaster collections as well as the world famous Yves Klein Blue. Gesso Di Turino is a great option to add a smooth or stony plaster colorful finish to walls and floors, even inside showers.
To date, Ressource has applied Gesso Di Turino in a multiple NYC apartments with great success, and we are excited to continue to share the product with designers and architects. Come watch us showcase a small application of the product as well as see larger samples in varying shades. We have many small samples to share as well as accordions and chips from our large selection of colors.
Our application expert will be present to answer any questions about the product as well as the application process. Our team will be able to consult on color options as well as gather information to prepare application estimates. We hope to see you there!