Slide
FREE WEBINAR:
Friday March 5th at 2pm
FREE WEBINAR:
Friday March 5th at 2pm
FREE WEBINAR:
Friday March 5th at 2pm
The Secrets to Attracting and Creating Your Ideal Client
A conversation with Business and Leadership Coach, Ginna Christensen, and Interior Designer, Kathleen Franza of KMH DESIGN & KMH HOME.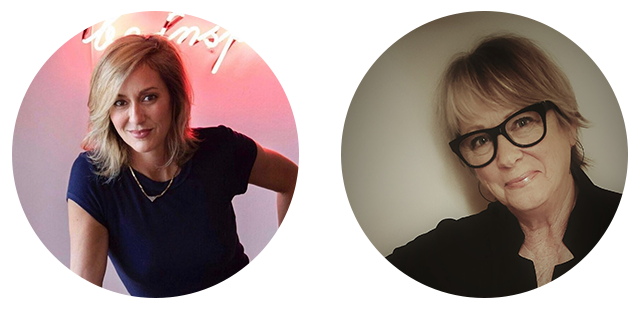 Have you ever struggled working with a client that wasn't a right fit?
Did you see red flags in that first meeting but still said yes?  Have you had the experience of a relationship starting off on the right foot, but deteriorated over time?
Join Business and Leadership Coach, Ginna Christensen, and Founder of KMH Design and KMH HOME, Kathleen Franza, as they reveal how to attract the right clients, and teach the clients you have to become ideal.
Register for our Free Webinar:
Space is limited to the first 100 webinar attendees that join the webinar (show up early to guarantee a seat)!
"When you are the same as everyone else, you might as well not exist."
Ginna Christensen is a business, marketing and leadership coach focusing on transforming creatives, small business owners, managers, and teams into STAND OUTS in their field. 
Sought after for her cool and creative solutions to the challenges of modern businesses, Christensen launched GC Collaborative in 2017.  The boutique coaching firm specializes in Brand Messaging, Experiential Marketing, Digital Strategy, Content Creation & Social Media Management, Leadership, and Business Transformation.  
While Ginna calls New York home, the creative works with clients all over the country. 
Kathleen Hines Franza, owner of KMH Design Inc. has been designing residential interiors for more than 22 years. Her career began in Miami while working with photographers and film companies, directing wardrobe, set design, propping and location scouting. After having a child in 1984 she decided to move closer to her family and began working for her family's company who designed, manufactured, and installed commercial furniture for the shopping center industry.  Through her involvement with architects and designers in this field it led her indirectly into the interior design business and so in 1996 KMH Design was established, the rest is history.
Kathleen's approach to design is contemporary and minimal in nature, focusing on innovative solutions to create clean, elegant, and restful spaces that embody "the ease of living".  Without formal training, her designs are untouched by the formality of mainstream viewpoints which present us with something totally unique and new.