Posted on 05/19/21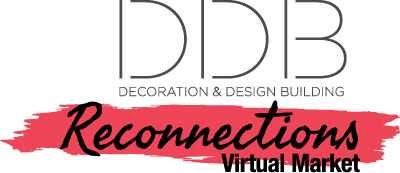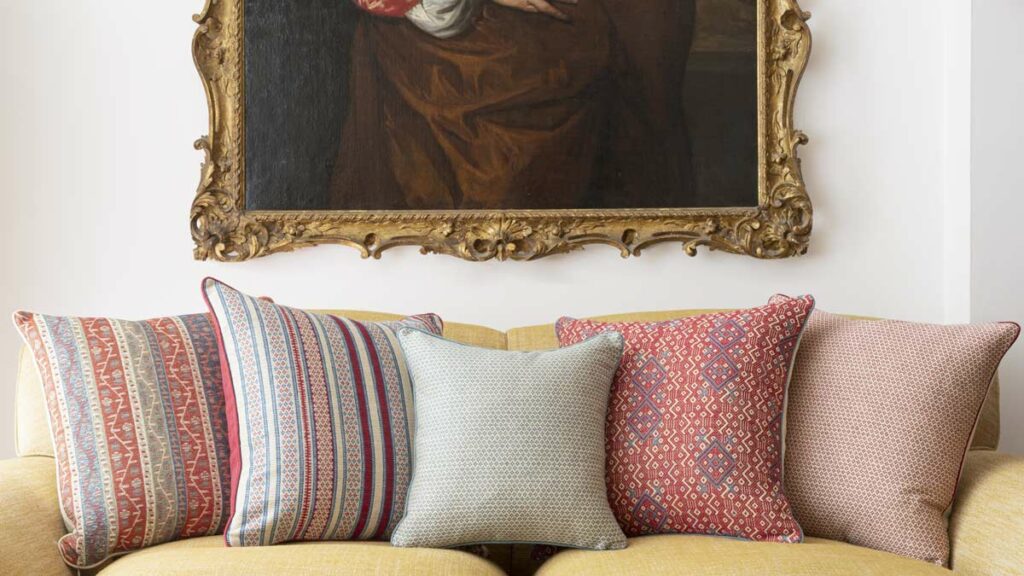 John Rosselli & Associates: Weaving Life Into Fabrics with Susan Deliss
June 16, 12:00 pm est
Register Now!
Enter into the Fabrics of Susan Deliss' Life, an internationally renowned textiles designer and interior decorator known for her cultivated use of color and pattern. Join Susan Deliss and our Textiles Manager, Philip Hess, for an engaging conversation and Q/A. Learn how her love for collecting fabrics transformed into a brand known for sophisticated wovens and timely prints primarily made in the UK. Discover her latest collection available Inside Rosselli and how to transform any interior with artisanal fabrics.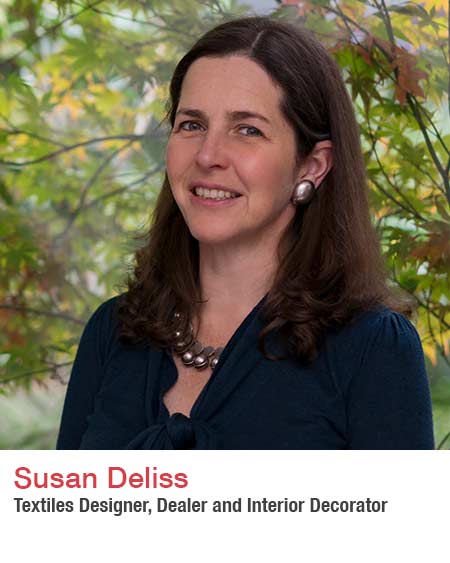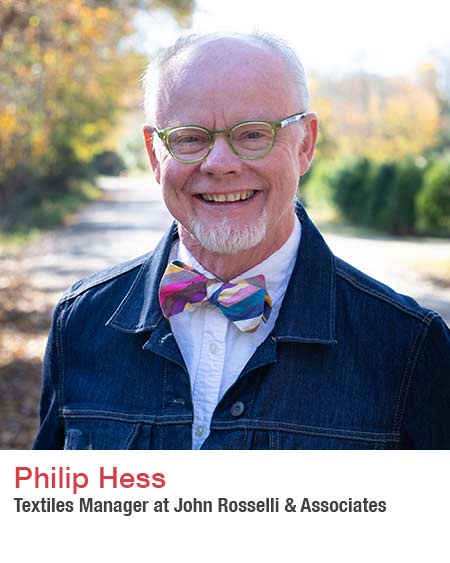 Susan Deliss
Instagram @susandeliss.com
Susan Deliss is a textiles designer, dealer and interior decorator based in Notting Hill in London. Susan works directly with the weavers, printers and embroiderers who make her textiles, paying great attention to detail. Each design can take months to perfect, with the result being Susan's unique, distinctive and beautiful collection. Most of Susan's weaves and prints are made in England by businesses in which generations of the same families are involved. Susan believes strongly in supporting high quality craftsmanship, where traditional skills are honored and preserved. Susan's fabrics, trims and interiors have an international following.
Susan's work has appeared in "AD" USA and "AD" Italia, "House Beautiful", "Veranda", "World of Interiors" and "House & Garden" UK, among many other publications.
Susan Deliss is one of UK "House & Garden" magazine's Top 100 residential decorators.
Susan Deliss is delighted to be represented by John Rosselli in New York, New Jersey, Connecticut and Pennsylvania.