Posted on 05/21/21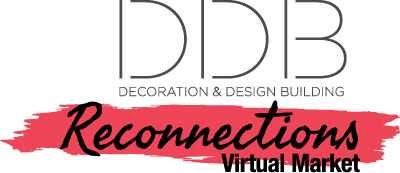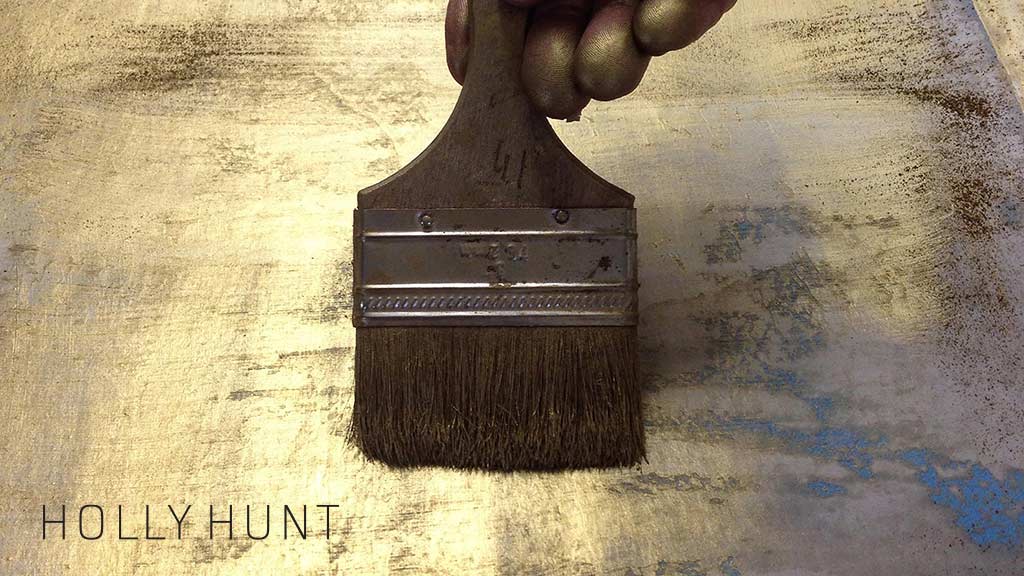 Craftswomen: Galerie Magazine, in partnership with HOLLY HUNT
June 16, 4:00 pm est
https://youtu.be/cIKtVw5fbbU
From concept to completion, there is no one right way to design a product. Join artists, designers, and innovators, Kate Hume of Kate Hume Design, Lori Weitzner from Weitzner, and Heidi Batteau from ASSEMBLAGE Bespoke Walls as they talk about how they have mastered their crafts. Moderated by Editor-in-Chief of Galerie Magazine, Jacqueline Terrebonne, the discussion will explore the creative process behind each of these makers' beautiful product designs and how they achieved their mastery.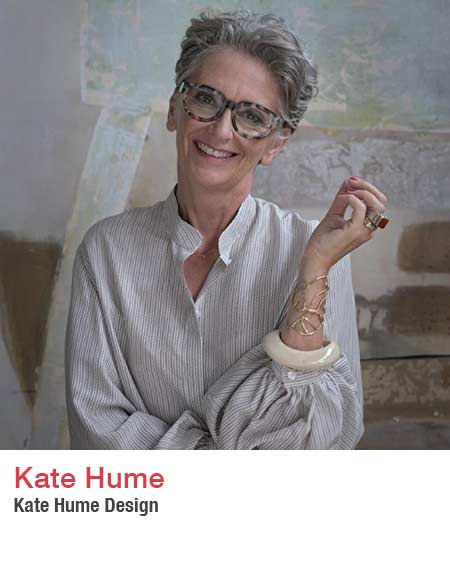 Kate Hume has been at the forefront of international interior design for more than 20 years. Known for combining a rare sense of color with eclectic finds and custom-made pieces, she never forgets that her high-net-worth clients want their private residences to be serene, elegant, comfortable homes.
Based in Amsterdam, her multilingual practice has crafted sky-high city residences, family beach houses, country manors and the boutique hotel, Tortüe, in Hamburg. Each project is unique yet all are created and curated with Hume's hands-on approachability. Hume brings the flair honed through her past career as a stylist in fashion and film as well as an innate respect for the timeless craftsmanship of artisans; for she is herself a renowned glass designer.
Kate Hume's work has been widely featured in international publications.
"I love the narrative that arises as projects develop. The environment - the sounds, colors and contrast of each location and the conversations we have - are my inspiration."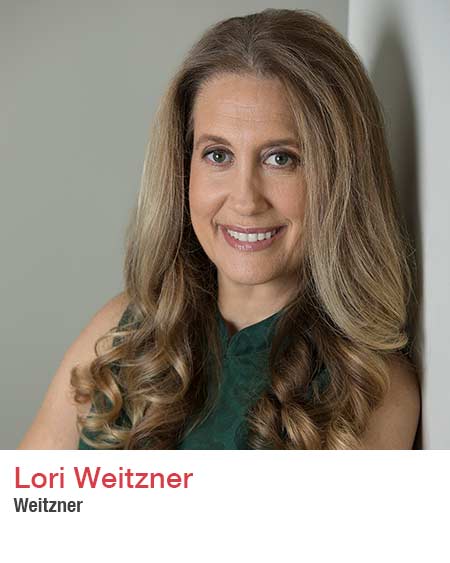 Lori Weitzner, Principal and Creative Director of Lori Weitzner Design, is internationally known for her contributions to the world of textiles, wallcoverings, rugs, passementerie, stone, bedding, and other products for interiors and gifting. Her work is in the permanent collections of museums such as the Cooper- Hewitt in New York and The Victoria Albert in London. She is the recipient of more than thirty prestigious design awards, and her work is featured regularly in the media through Elle Décor, Architectural Digest, and The New York Times. She recently authored her first book, Ode to Color: The Ten Essential Palettes for Living and Design, published by Harper Collins, and lectures around the world on the effects of color on our well-being.
Weitzner recently launched her first collection of textile infused jewelry and accessories under her own name. Each piece, uniquely handmade, has allowed Weitzner to help preserve the work of craftsmen for the modern world.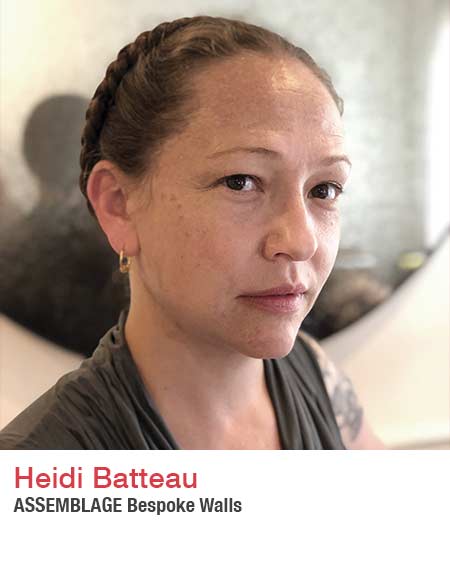 Heidi Blackwood Batteau was born in a tipi in the Ozarks. She and her mother, a seamstress and back-to-the-lander, lived without modern conveniences for the first eight years of her life. Heidi learned at a very early age to entertain herself through making. During this time, she developed an intense interest in material and structure of objects which she carried into adulthood and continues to inform her work today.
Heidi received her fine arts degree in fiber with an emphasis in sculpture from the Kansas City Art Institute before moving to New York City. There she worked as a textile designer, primarily in woven wallcovering and upholstery in the contract market. While in Brooklyn she also kept an art studio where she produced sculpture, drawings and works in a variety of media that she exhibited and sold nationally. In 2011, yearning for quiet and space, she moved to the Ozarks. In 2013 she co-founded the wallcovering studio ASSEMBLAGE with her creative partner and spouse Christian Batteau. Together they are responsible for crafting some of the most exquisite handmade wallpaper available on the market today. ASSEMBLAGE Bespoke Wallcovering is exclusively offered through HOLLY HUNT.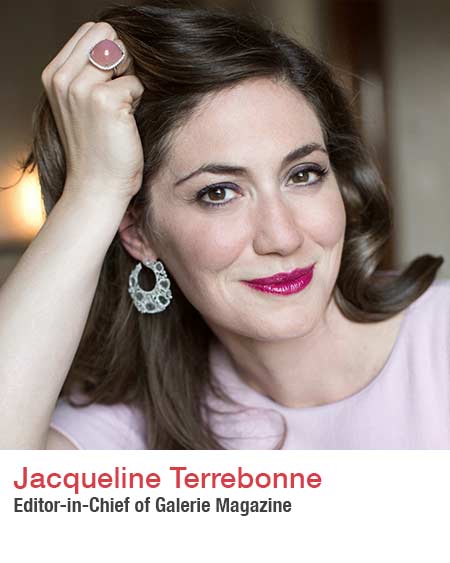 Jacqueline Terrebonne is a New York editorial professional with over fifteen years of experience in food, fashion and entertainment publishing. Jacqueline serves as Editor-in-Chief for Galerie Magazine, after originally joining the team in the role of Design Editor in 2016.
Terrebonne's varied artistic interests and deep sense of curiosity inform the diverse and eclectic mix of design, fashion, and visual arts in every issue of Galerie. This same interest in the designed world and natural eagerness to immerse herself in the creative community would successfully drive the missions of previous publications Architectural Digest, Gourmet, Martha Stewart Magazine, Vogue, and fashion house Coach, where Jaqueline spearheaded all global advertising campaigns, reestablishing the brand as a relevant voice in the 21st century.
In addition to being a member of BAFTA and the James Beard Foundation, Jacqueline recently completed a book of design tips for the home, entitled Everyday Decorating with Jeffrey Bilhuber, which was released in Spring 2019.