Posted on 05/21/21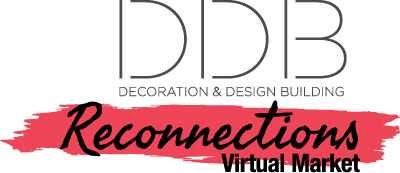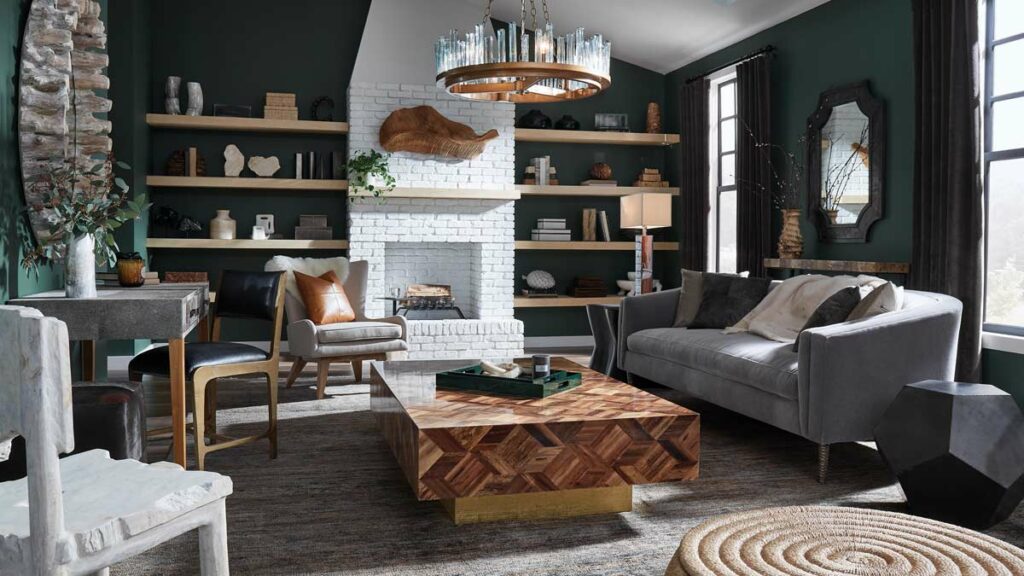 Made Goods: Finishing Touches - It's All in the Details
June 16, 2:00 pm est
Register Now!
Made Goods and Pigeon & Poodle present Finishing Touches - It's All in the Details Using Decorative Objects to Personalize Your Space. Join designers Beth Diana Smith and Tina Ramchandani for a décor discussion. Beth and Tina will share their expertise and reveal how they use decorative objects to personalize interiors and transform houses into beautiful, eclectic homes.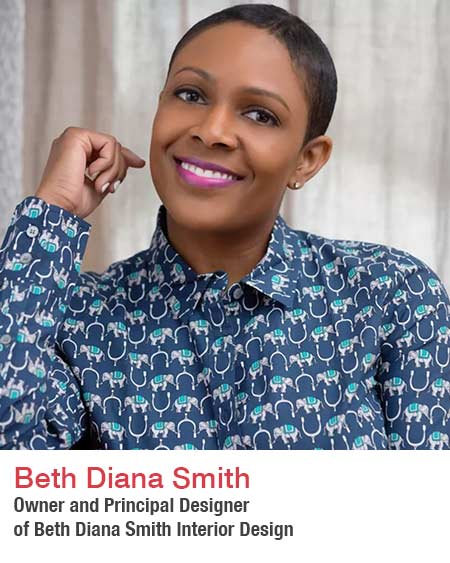 Beth Diana Smith is the Owner and Principal Designer of Beth Diana Smith Interior Design, a full-service interior design firm focused on the discerning client who wants a curated home with thoughtful details. She prides herself on her bold, eclectic style while creating a home's story through renovation, curated pieces, and customized design. Her goal for each client is to have them see another realm of possibility in how they can live.

After Beth spent more than a decade in corporate accounting and finance in companies such as Johnson & Johnson and Viacom, she decided to pursue interior design full time including obtaining a degree from the New York School of Interior Design. However, Beth brought along a distinct set of skills such as budget management, presentation creation based on client needs, and the ability to adapt quickly. These skills allowed her to manage the clients budget, the operations of her business, and project manage on top of the design skills and creativity required for each project.

Beth has been on NBC and HGTV, and featured in various outlets including House Beautiful, Elle Decor, Real Simple, Lonny Magazine, the Business of Home, and the Wall Street Journal. She is proudly a Founding Member of the Black Artists + Designers Guild, a council member of the House Beautiful Advisory Council, and a member of the NYSID DEI.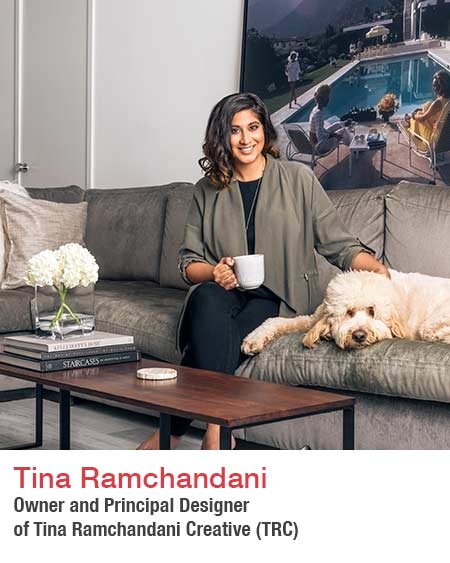 At Tina Ramchandani Creative (TRC) we design warm, modern interiors that fully capture our clients' polished lifestyles. Our passion -- Soulful Minimalism™ -- allows our clients to experience life surrounded by the things that matter, so they can focus on the people that matter.
We set the design vision and provide strong implementation, allowing our clients to move into beautifully completed homes. But "beautiful" isn't the whole story…having a home designed to function perfectly, easily, and completely tailored to our clients is just as important.
Into our signature style, we incorporate our global perspective, and our infatuation for amazingly crafted, custom elements. We go wherever the work takes us, bringing our love for beauty, and obsession with design, to each of our homes.
Tina's work has been nationally recognized by publications including Elle Décor, The Wall Street Journal, Architectural Digest, Cottages & Gardens, Lonny, Gotham, and Cover. She was most recently named a "2018 Next Wave" designer by House Beautiful, A Star on The Rise by the D&D Building in New York, and was awarded the Innovation in Design Award by Cottages & Gardens.
Tina resides in Manhattan with her husband Ajay and her spunky dog Figaro.