Posted on 06/11/21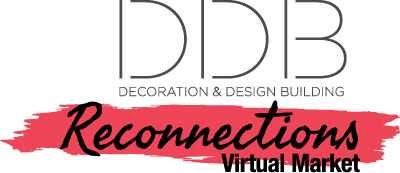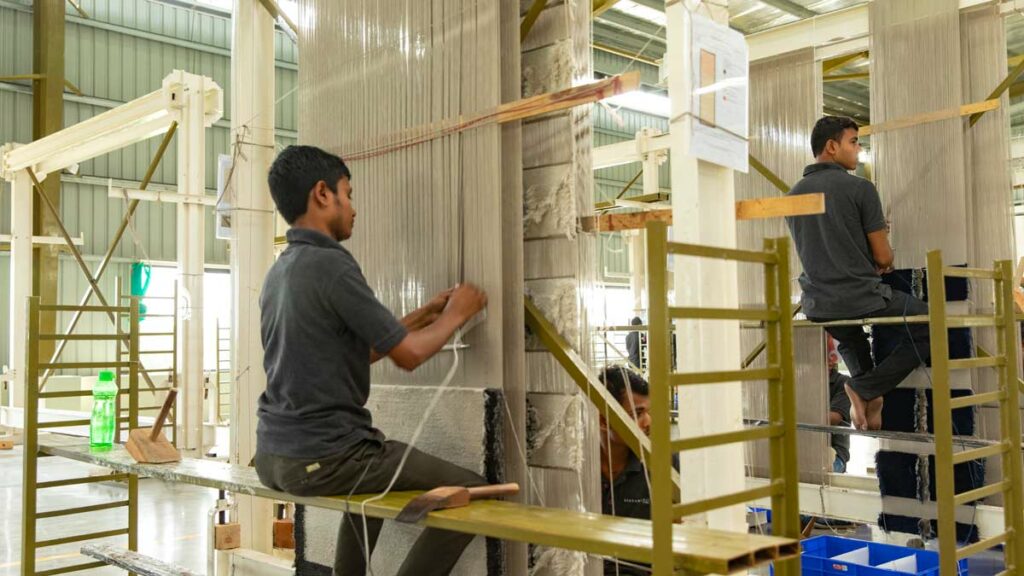 David Sutherland: Pros and Cons of Customization
June 16, 12:30 pm est
https://youtu.be/fAO1pLkCgzw
Join us June 16th, 2021 at 12:30pm EST for a D&D Virtual Market with industry icon David Sutherland and internationally-renowned interior designer Timothy Corrigan, alongside Elan Atelier co-founder Christopher Noto and NYC designer KD Reid. With Market Editor of aspire design and home, Samantha Emmerling moderating, the panel will walk us through the pros and cons of product customization and how the market has been affected by the pandemic. We all love custom pieces but never truly understand the hard work and process that goes into creating them. Sutherland and Noto will share all of their insight from a manufacturing point of view, with Corrigan and Reid sharing their personal experiences as designers. This event will be sponsored by aspire design and home.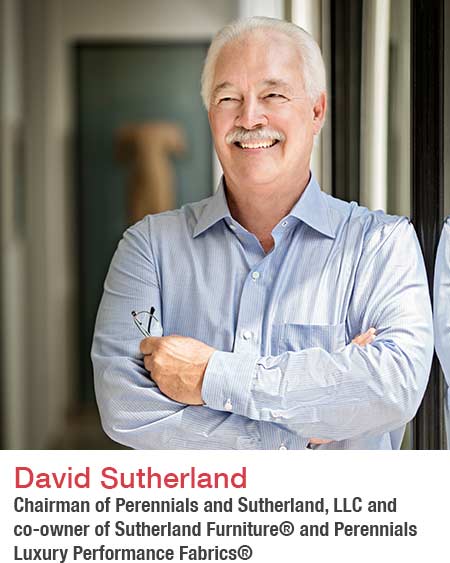 GENUINE STYLE, ICONIC DESIGN
David Sutherland, Chairman of Perennials and Sutherland, LLC and co-owner of Sutherland Furniture® and Perennials Luxury Performance Fabrics®, is known for bringing a fresh point of view to design while creating refined collections for casual contemporary living both indoors and out.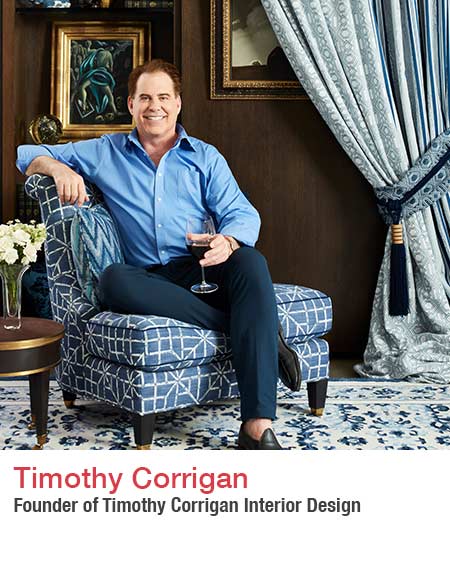 With offices in Paris and Los Angeles, Timothy Corrigan's timeless design philosophy combines European elegance with California comfort. He has been hailed in Architectural Digest as "Today's Tastemaker" and has been named to most of the design world's best designer lists, including the AD100, Elle Decor A-List, Robb Report's Top 40, the Luxe Gold List, 1stdibs 50, Country and Town House UK The 50 Best Interior Designers and Departures Design Council. He has received numerous honors including the Institute of Classical Architecture So-Cal Legacy Award, The Design Icon Award, and the Star of Design Award. Timothy is the only American designer honored by the French Heritage Society for his restoration of several national landmarks in France.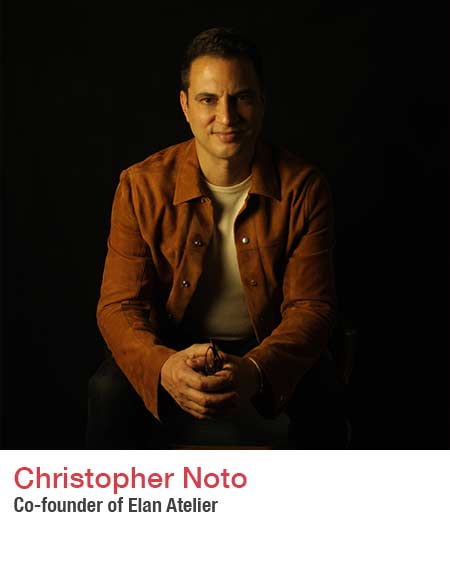 At Elan Atelier, sublime products are handcrafted with artistry for a modern world. Founded in 2014 by Alison Legge and Christopher Noto, Elan Atelier is driven by a deep appreciation of traditional methods, noble materials and modern innovation.
With Alison and Christopher's background in Asia and Europe in high end furniture manufacturing, the decision to bring Elan Atelier to the US market was a natural progression.
Notable commercial clients have included Aman Resorts, Four Seasons Hotels and GHM Hotels and Resorts with such iconic properties as The Setai Hotel in Miami, Amanyara in Turks and Caicos, The Chedi Muscat in Oman and The Nam Hai in Vietnam.
With the introduction of Elan Atelier, these special collections are available for the first time to a global clientel. We are creatives, collectors, curators, and designers employing old world techniques and noble materials to create modern timeless pieces that will last forever.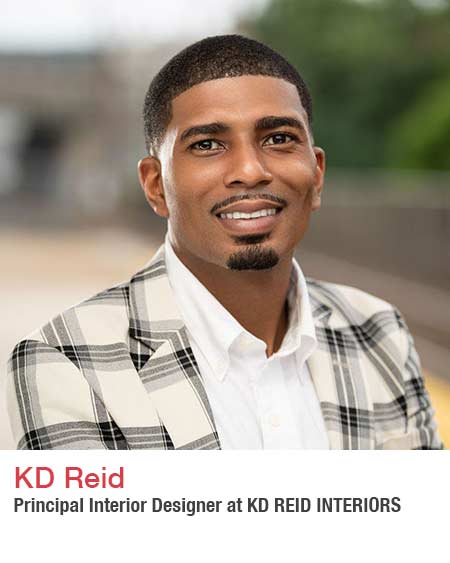 KD Reid is a New Jersey based Interior Designer. He began his career at Dekar Design before taking on the role of Lead Designer for Mikel Welch Designs.Through integrating styling and art direction KD is able to work with commercial and residential clients to transform concepts to reality. With his range of experience from working on commercial sets, photo styling, and interior design he is making his mark with his organic modern aesthetic.