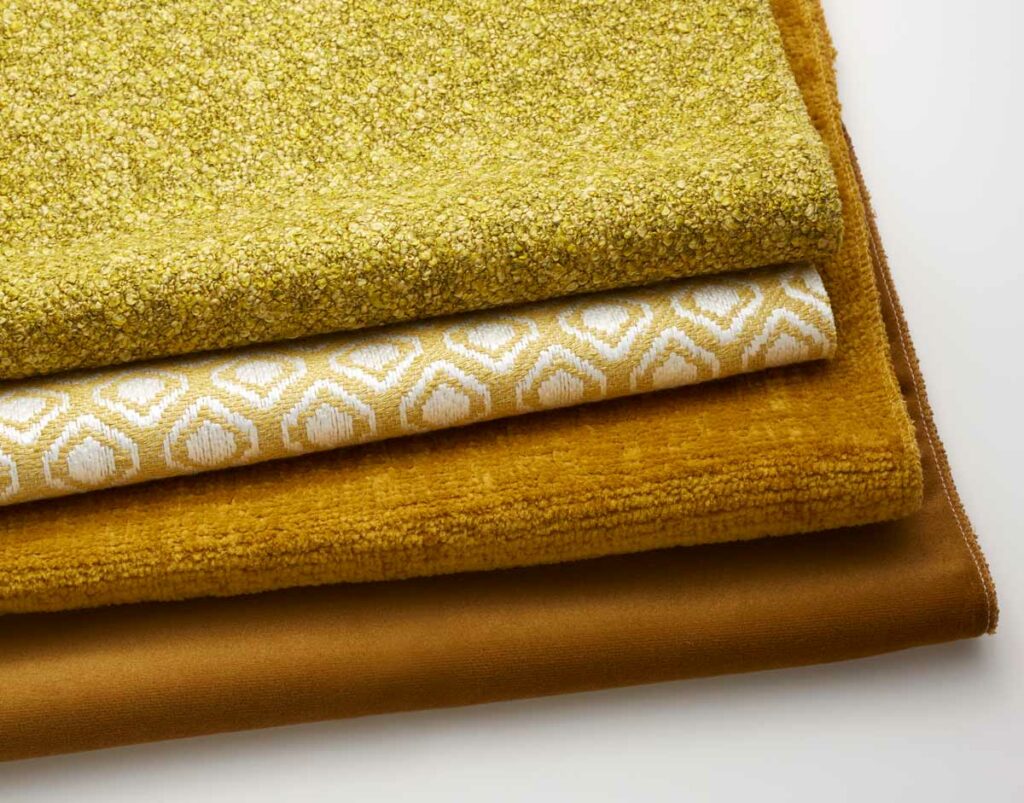 The Savel showroom invites you to meet "Confetti," a beautiful collection of fabrics that celebrate sophisticated color combinations of spicy earth tones and gem inspired hues. Even the softest of these wovens are durable enough for the most popular rooms of a home or hotel. Savel's passion for subtle, elegant textures continues to shape the offerings of our boutique showroom on the 18th floor; we look forward to showing you what's new! 
Savel Introduces Confetti
Cinnamon, saffron, lemongrass, emerald, and sapphire blue… spices and gem tones were the inspirations behind the colors of "Confetti," Savel's new collection of elegant textures and plushes. Woven in Italy, pattern "Rivoli" explores the softness of textured velvets, while "Belen" offers a new look at the modern medallion. "Confetti," the namesake of the collection, plays with a flat, subtle boucle weave of surprising dimension.