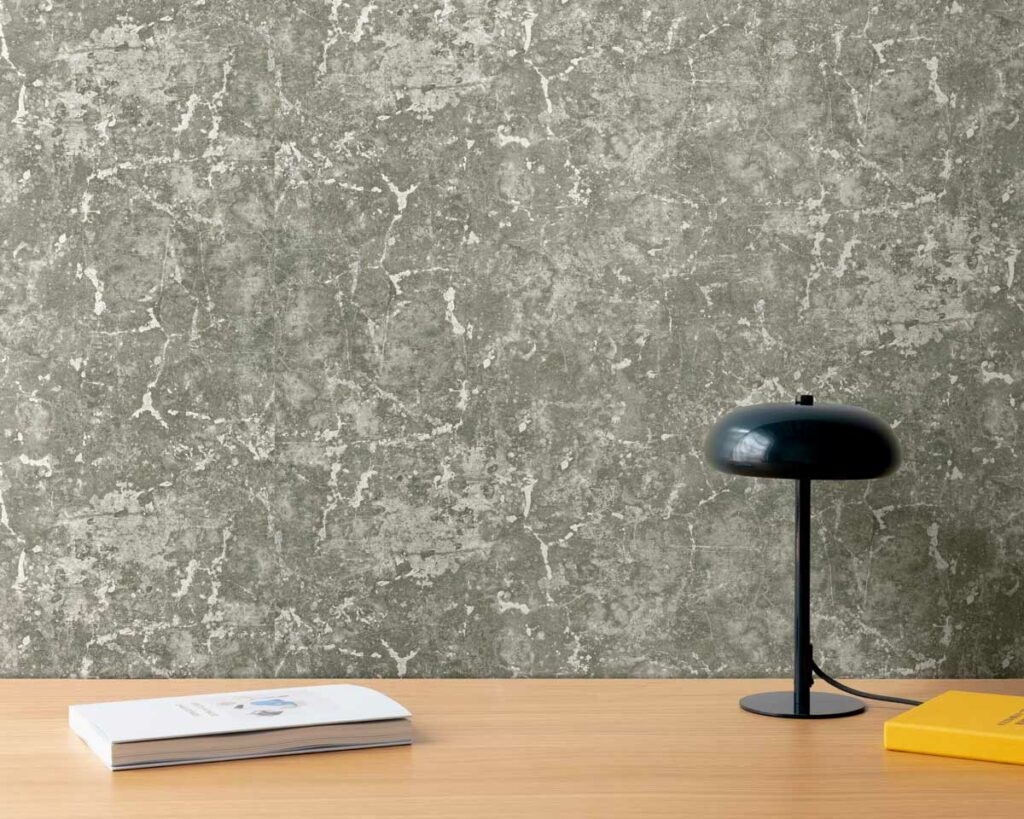 Redondo (RAMPART® Resolve™ – pictured above)
Depth. Character. Materiality. Wolf-Gordon's new RAMPART Resolve pattern has it all! The popularity of concrete and plaster effects inspired this exquisite rendition of a timeworn wall. An intricate, multi-textured embossing joins with a highly detailed print—with metallic accents—to achieve a realistic look and tactile experience. Redondo is a flexible PVC-free alternative to rigid sheet goods that will protect walls and resist difficult stains. 
Phantom (Chromalis by Bradley L Bowers for Wolf-Gordon – pictured below)
The simplest, but no less striking of the CHROMALIS patterns involved Bowers programming algorithms that generated intersecting linework, creating moiré effects that give the illusion of shape and depth. The soft surface of Wolf-Gordon's Supreen® Normandy hybrid upholstery provides a stark contrast to the sharp edges of Phantom. The PVC-free moisture barrier and PFC-free stain repellent makes for a sustainable textile.