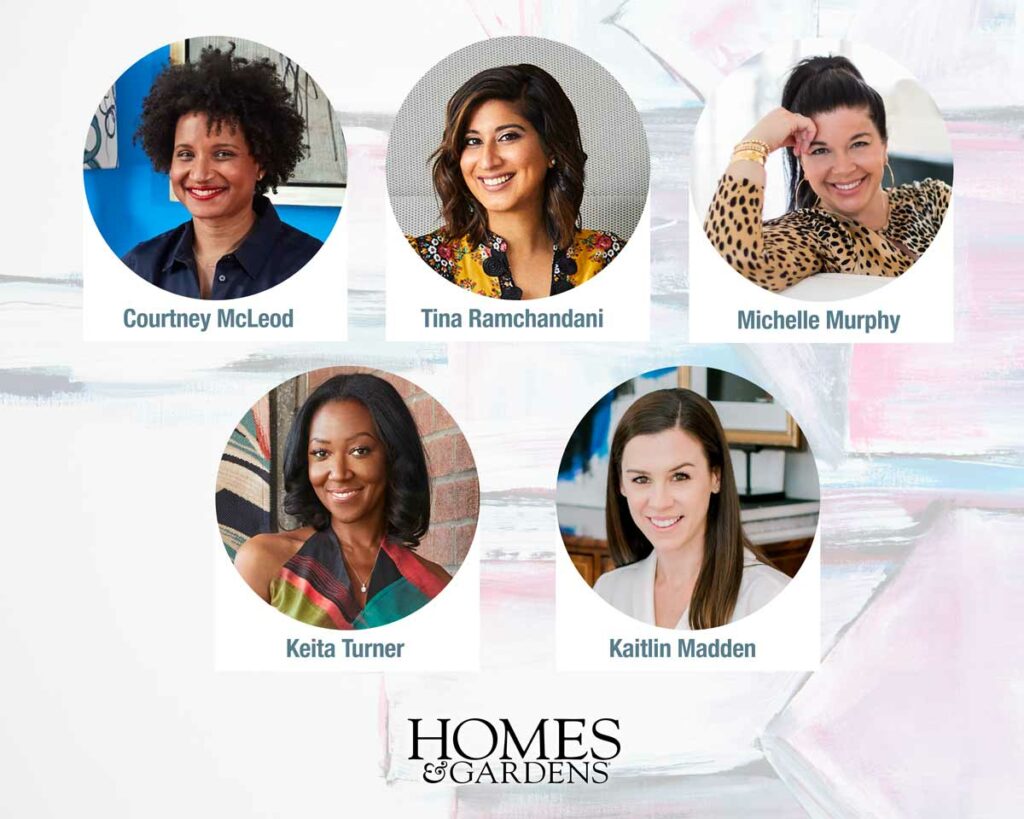 14th Floor Event Space – Thursday Oct. 13 @ 11am
D&D Keynote: Rising Stars of Interior Design
Join this year's Rising Star designers Courtney McLeod,  Michelle Murphy and Keita Turner, as well as previous winner Tina Ramchandani, as they chat with Homes & Gardens Editor-at-Large Kaitlin Madden. They will discuss what it means to be a rising star in this industry, for them as designers and for their business. From getting projects placed in publications and using social media to grow their profile to knowing when to say yes and when to say no to opportunities, these award-winning designers will share their insight and experience in this lively discussion.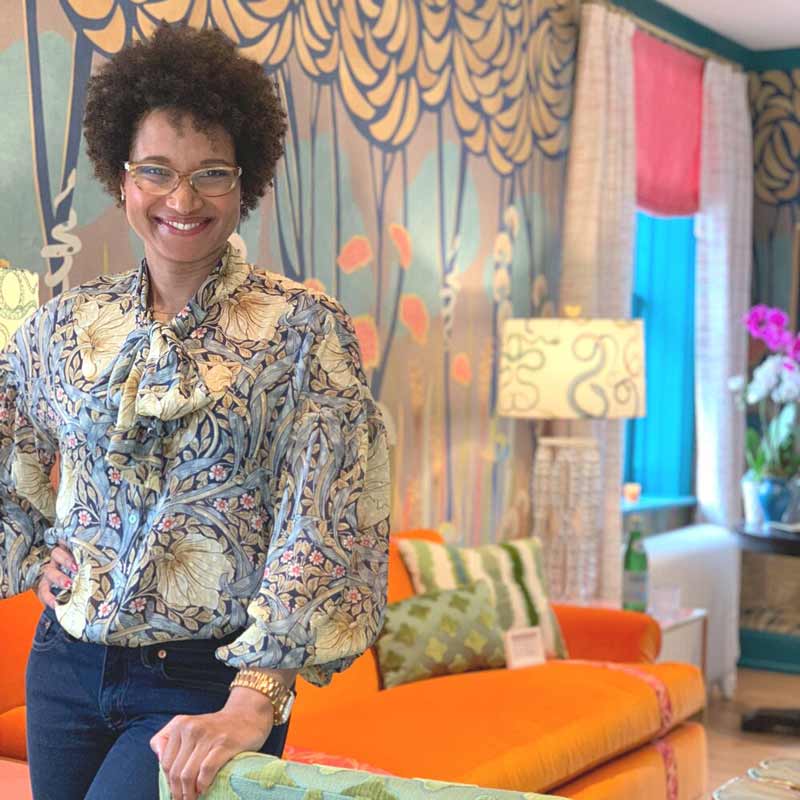 Courtney McLeod is the founder and principal of Right Meets Left Interior Design, an award-winning full-service design firm based in New York. Courtney believes in the power of design to spark joy and utilizes a kaleidoscopic toolbox of texture, pattern, and color to create a singular and cohesive expression of each client's unique personality and lifestyle. The name Right Meets Left reflects her design process – rooted in an optimal balance of innovative design (right brain) and analytical rigor (left brain). She serves as a Trustee of the New York School of Interior Design. In 2022, Courtney debuted on the ELLE Decor A-List & 1stDibs 50, while celebrating the 10th anniversary of her firm.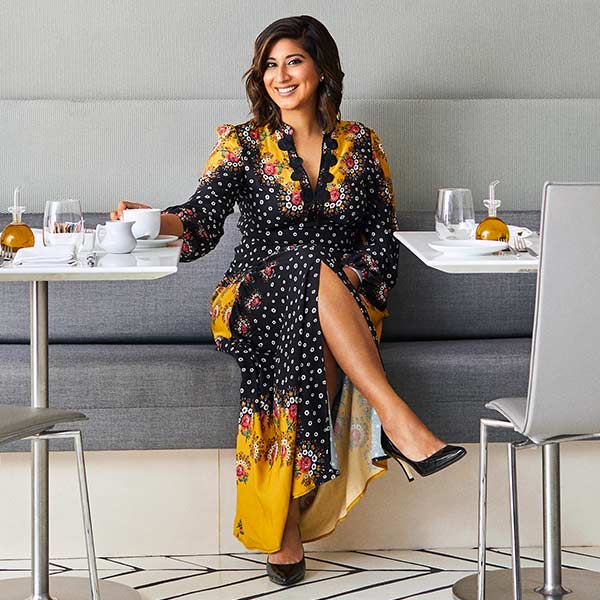 At Tina Ramchandani Creative (TRC) we design warm, modern interiors that fully capture our clients' polished lifestyles. Our passion — Soulful Minimalism™ — allows our clients to experience life surrounded by the things that matter, so they can focus on the people that matter.
We set the design vision and provide strong implementation, allowing our clients to move into beautifully completed homes. But "beautiful" isn't the whole story…having a home designed to function perfectly, easily, and completely tailored to our clients is just as important.
Into our signature style, we incorporate our global perspective, and our infatuation for  amazingly crafted, custom elements. We go wherever the work takes us, bringing our love for beauty, and obsession with design, to each of our homes.
Tina's work has been nationally recognized by publications including Elle Décor, The Wall Street Journal, Architectural Digest, Cottages & Gardens, Lonny, Gotham, and Cover. She was most recently named a "2018 Next Wave" designer by House Beautiful, A Star on The Rise by the D&D Building in New York, and was awarded the Innovation in Design Award by Cottages & Gardens.
Tina resides in Manhattan with her husband Ajay and her spunky dog Figaro.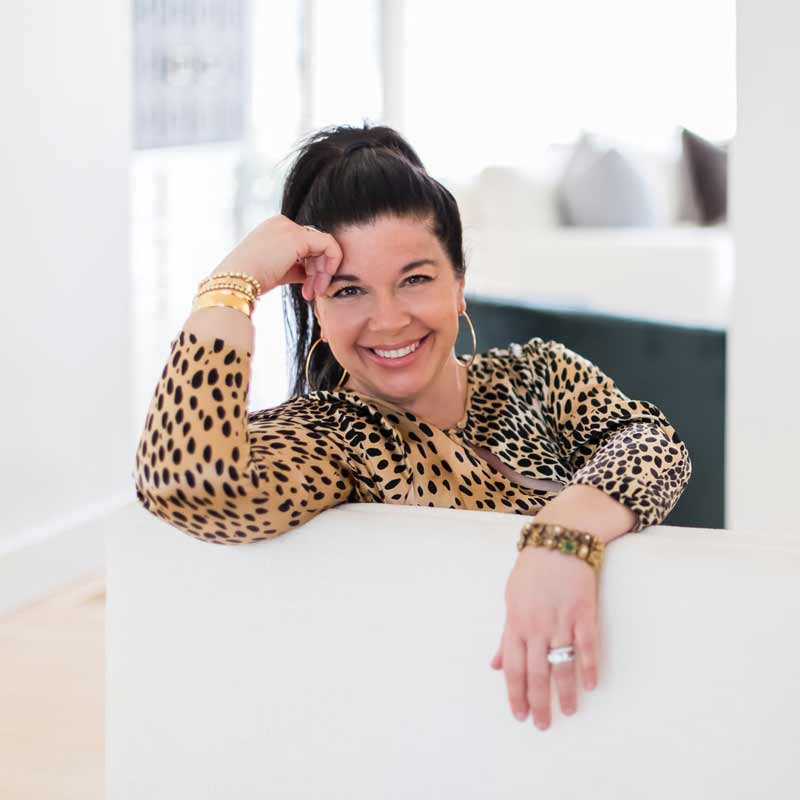 Michelle Murphy, Founder + Principal Designer of Demi Ryan
Versatile, bold, and refusing to be boxed into one style or aesthetic, Michelle Murphy of Demi Ryan is a designer to watch. Originally from New York and now rooted in Chapel Hill, NC, Michelle is branching out all across the United States and her work is getting national recognition. Encouraged with a multilayering approach, Michelle creates spaces that are unlike any other. 
The perfect balance of style, beauty, tradition, and panache, Michelle's eye for design is impeccable. With a diverse portfolio that includes new builds, celebrity clientele, and projects with ties to her favorite charities, her talent is a gift to the interior design world. 
With the support of her Demi Ryan team as well as her PR partners, Michelle brings the whole package: approachable and pleasant demeanor, extensive knowledge, experience of showhouses and events, and a high professional regard. Her showhouse experience includes HGTV 1999 Madame CJ Walker Showhouse; Villa Lewaro, Irvington on Hudson NY; and the 2003, 2004, and 2005 New Homes and Ideas Dream House Raleigh, NC.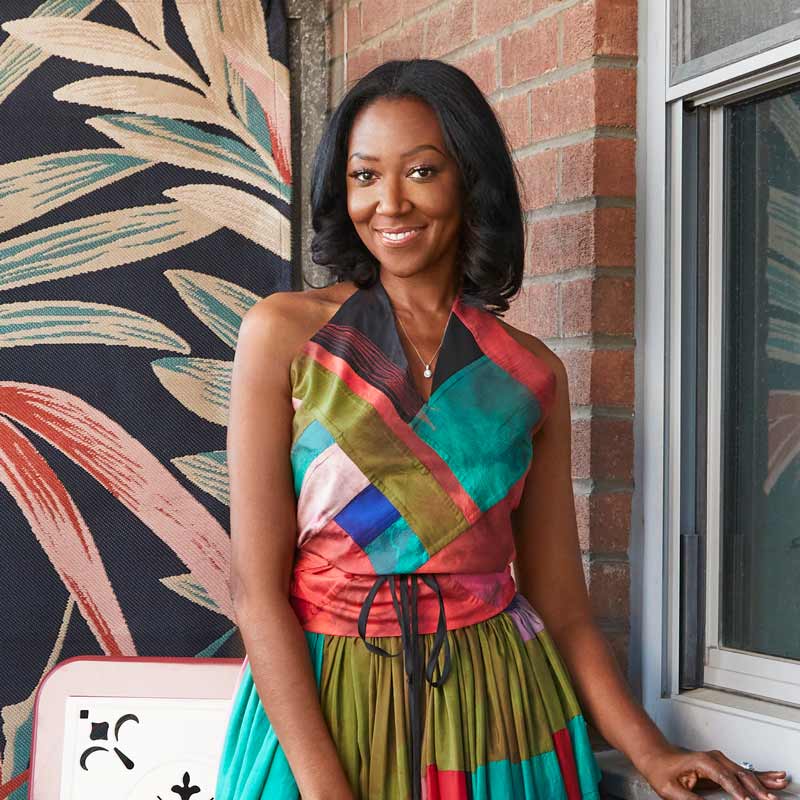 Keita Turner is an award-winning and nationally published interior designer who creates Enduring Fashionably Classic Designs. 
Born in Houston, Texas and raised in St. Louis, Missouri, Turner is a graduate of the Rhode Island School of Design and has an extensive background in both fashion and interior design.  Her acclaimed full-service interior and product design studio, Keita Turner Design, offers expertise in residential and commercial interior design, with a focus on full-scale renovations, new build construction, and fully furnished surroundings.  Working closely with architects, builders, contractors, artisans, and custom furniture makers, Keita Turner Design has produced environments for numerous high-profile clients across the country and beyond.  Turner's business is about creating transformative, fashionably enduring designs that are clean and functional, warm and inviting, suitable and inspirational, but most importantly that uplift the human spirit.
Using the client's lifestyle as her canvas, Turner designs environments that both adapt to and convey the motivations, ethos, and habitudes of her clients. 
Recently named a Traditional Home Magazine NEW TRAD Rising Stars of Design 2022, an HGTV Designer of the Year 2022 Nominee and Category Winner, and an honorary co-chair of The Winter Show 2022 Design Council, Turner's contributions to the field of interior design have not gone unnoticed.  Turner and her design work have been featured in The New York Times, New York Magazine, The Wall Street Journal's Off Duty, Architectural Digest, Elle Décor, House Beautiful, Traditional Home, 1stDibs Introspective, Sweet July, Vogue, Domino, Essence, Better Homes & Garden, New York Cottages and Gardens, Good Housekeeping, Curbed, Brownstoner, and Design STL, to name a few.        
Turner has added home décor product design to her repertoire, with her fashionable vintage and contemporary pillow collection, Livvy & Neva. After an official brand launch in 2020, Livvy & Neva has received national press mentions in Home Textiles Today, Ballard Designs 'How To Decorate' Podcast + Blog, Architectural Digest Pro, Elle Décor, Town & Country Magazine, and Cultured Magazine. House Beautiful Magazine named the Livvy & Neva pillow collection and online store to their annual roster of THE BEST HOME STORES IN AMERICA to Shop Now.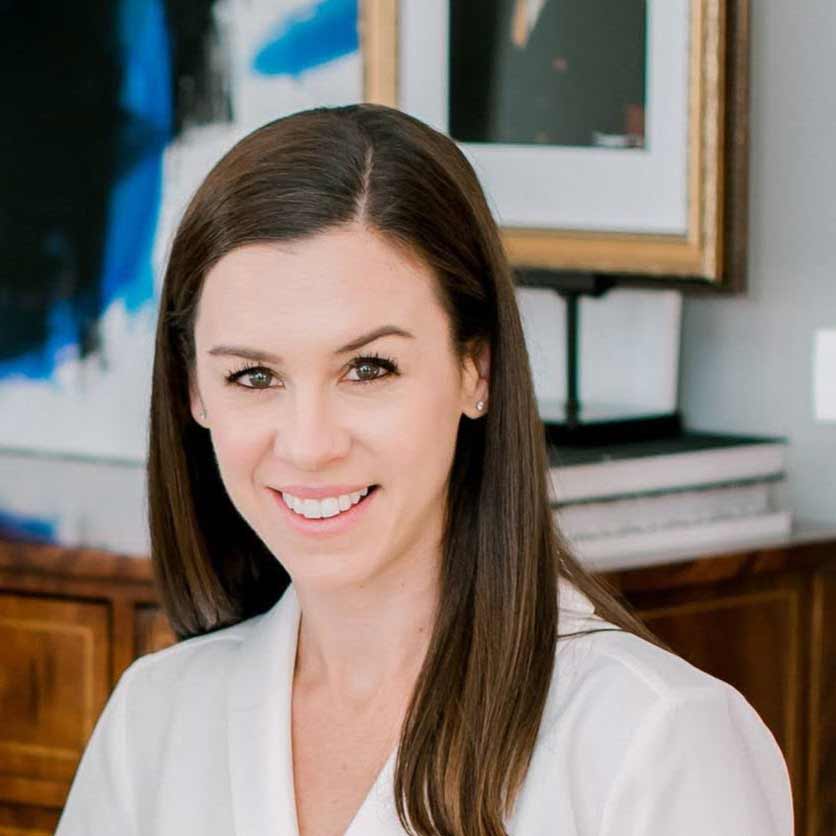 Kaitlin Madden Armon is Editor-at-Large for Homes & Gardens magazine. She started her career as a local lifestyle editor with Modern Luxury's Michigan Avenue magazine in Chicago. After a move to Boston, she took a role as the managing and online editor at New England Home, where she discovered a love of all things interior design. She's focused her career on interiors ever since. She joined Homes & Gardens in 2021, covering the US interiors industry.
Homes & Gardens was established in 1919, as the UK's first home-interest magazine. More than 100 years later, Homes & Gardens have built on this print legacy and are now the fastest growing home interest website in the world. They have grown into a global publication, covering design throughout the world, with a focus on the US market.