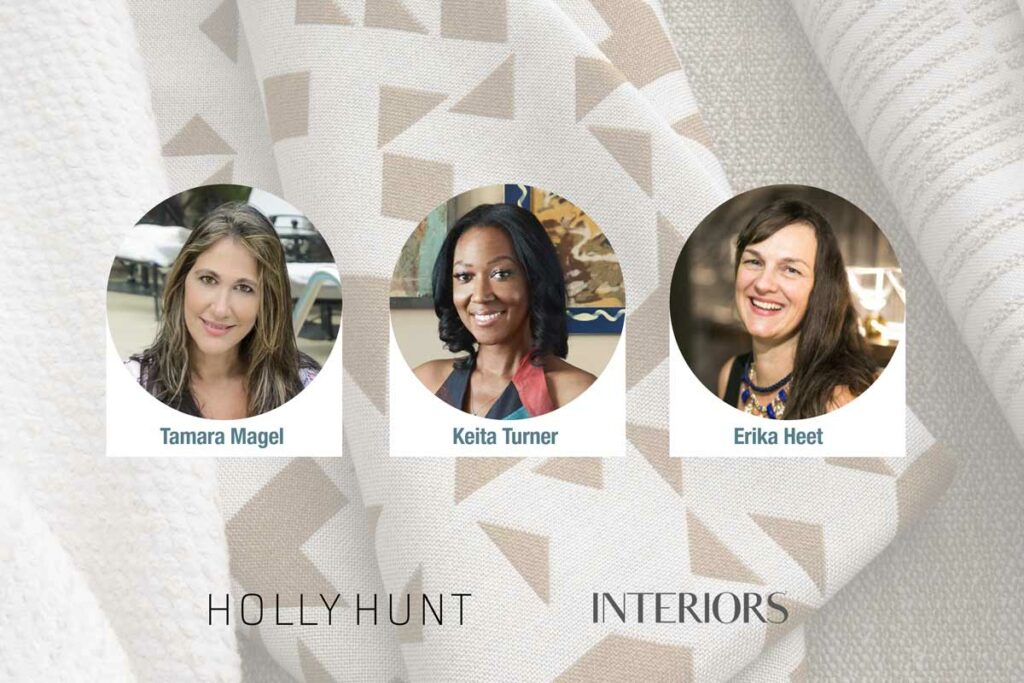 Suite 503/605 – Thursday Oct. 13 @ 2pm
Harnessing Natural Light in Design
Working with light is among the most important aspects of good design. As light changes throughout the day, so do our needs around it. From sheers to shades and bold patterns to soft neutrals, window treatments are an integral consideration for every project, and the finish is an art in itself. Join our panel starring designers Tamara Magel and Keita Turner, who will explore creative ways of harnessing, tempering, enhancing and filtering light in a modern, timeless way.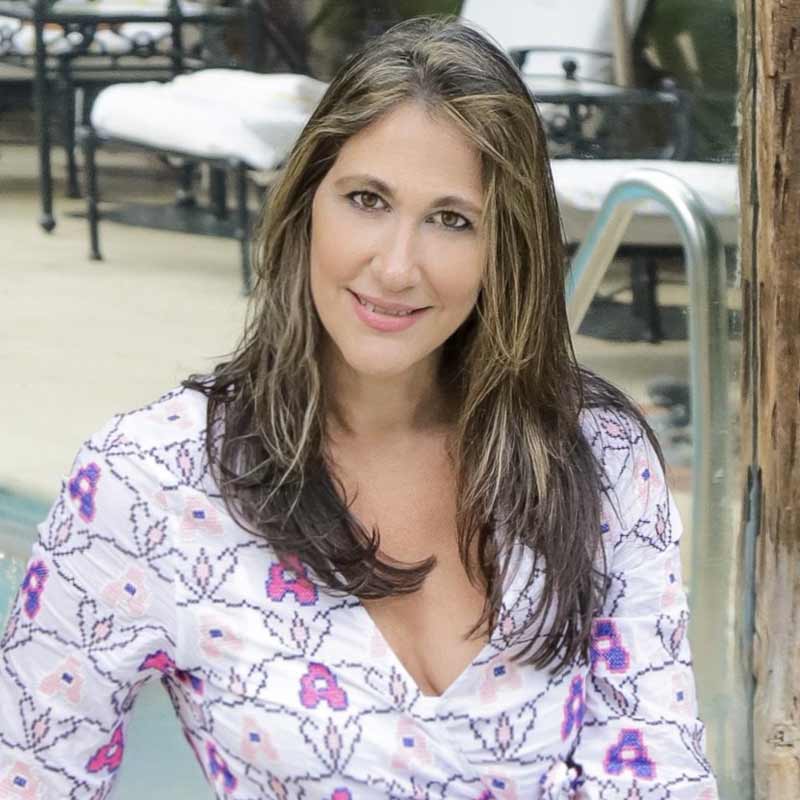 Tamara Magel founded her design studio in 2000. Her projects range from luxurious, bohemian beach homes; to cozy, Rocky Mountain ski lodges; to seriously chic, buttoned-up apartments in the world's capitals. She divides her time between residential and commercial properties, creating work spaces that incorporate and are complemented by the values she brings to her ultra-luxe homes. 
"Most of us spend almost all of our lives indoors, and two-thirds of that is in our homes," says Magel. "Yet, very few of us consider the impact impeccable design has on our well-being. 
"My clients care more and more about the beauty and functionality of their work environment, too," she says. A recent client opening a new work space told Magel: "We don't want it to feel like an office, we want it to feel like a home." 
Magel has worked hand-in-glove with architects, and has been a guiding force for ground-up construction projects. She uses her experience in interior architecture and floor plan design to help create a sense of ease and flow. She has also overseen the renovation of an historic 1800s Georgetown brownstone in DC, and has restored other antique homes along the East Coast. 
In 2018, she began studying the field of healthy home building including principles of nature to inform the design process, incorporating living natural things into the home, drawing the outdoors in, and creating a sense of seamlessness between our inside and outside living spaces. 
As well as using only natural materials where she can and healthy building materials
Magel describes her process and philosophy as "materialist": highly textural, using palettes of neutral tones, and a mix of natural fabrics, stone, wood and metals.
Magel is known for her approachable demeanor, collaborative design process and strong business background. She worked in financial services for Deloitte & Touche, Sotheby's and Price Waterhouse Coopers before pursuing design. 
Her work has been featured in Architectural Digest, Elle Decor, The New York Times, Hamptons Cottages & Gardens, Luxe Interiors + Design, Casa Vogue and Vogue Living. She is currently working on a boutique hotel in Martha's Vineyard, a restaurant on Manhattan's Lower East Side, and a suite of office spaces in Palm Beach.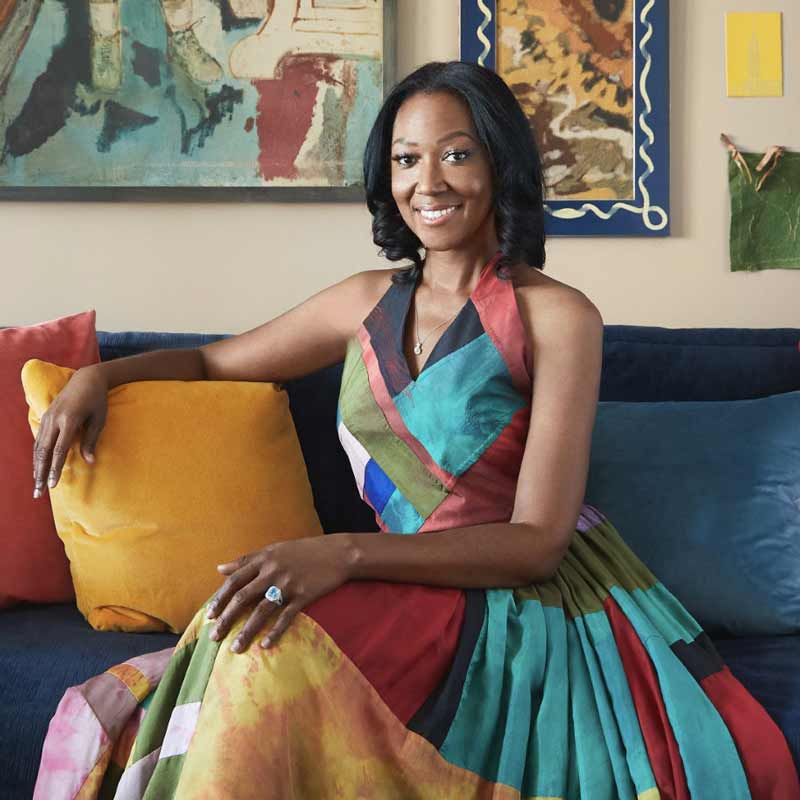 Keita Turner is an award-winning and nationally published interior designer who creates Enduring Fashionably Classic Designs.
Born in Houston, Texas and raised in St. Louis, Missouri, Turner is a graduate of the Rhode Island School of Design and has an extensive background in both fashion and interior design. 
Recently named a Traditional Home Magazine NEW TRAD Rising Stars of Design 2022, an HGTV Designer of the Year 2022 Nominee, and an honorary co-chair of The Winter Show 2022 Design Council, Turner's contributions to the field of interior design have not gone unnoticed.  Turner and her design work have been featured in The New York Times, New York Magazine, The Wall Street Journal's Off Duty, Architectural Digest, Elle Décor, House Beautiful, Traditional Home, 1stDibs Introspective, Sweet July, Vogue, Domino, Essence, Better Homes & Garden, New York Cottages and Gardens, Good Housekeeping, Curbed, Brownstoner, and Design STL, to name a few.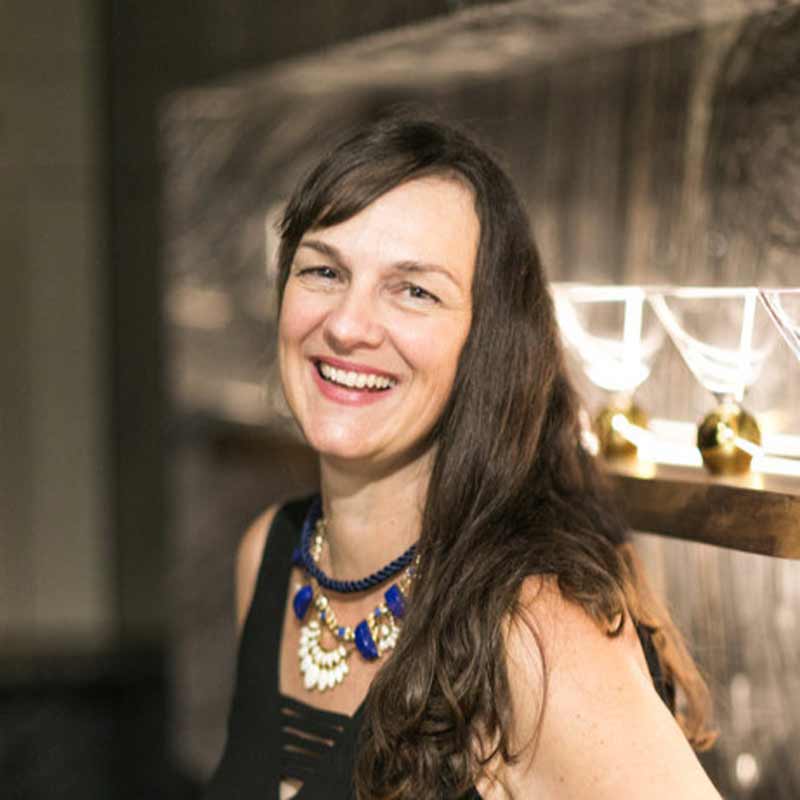 Erika Heet is the Editor-in-chief of INTERIORS magazine. She has spent more than 20 years in publishing, including in senior editor positions at Architectural Digest, Dwell, and Robb Report. Her work has also been published in 1stdibs Introspective magazine, Bon Appetit and the Berkeley Fiction Review. She has served on the boards of the Sustainable Furnishings Council and Greenbuild, as well as on numerous architectural juries, and is the author of two architecture books.