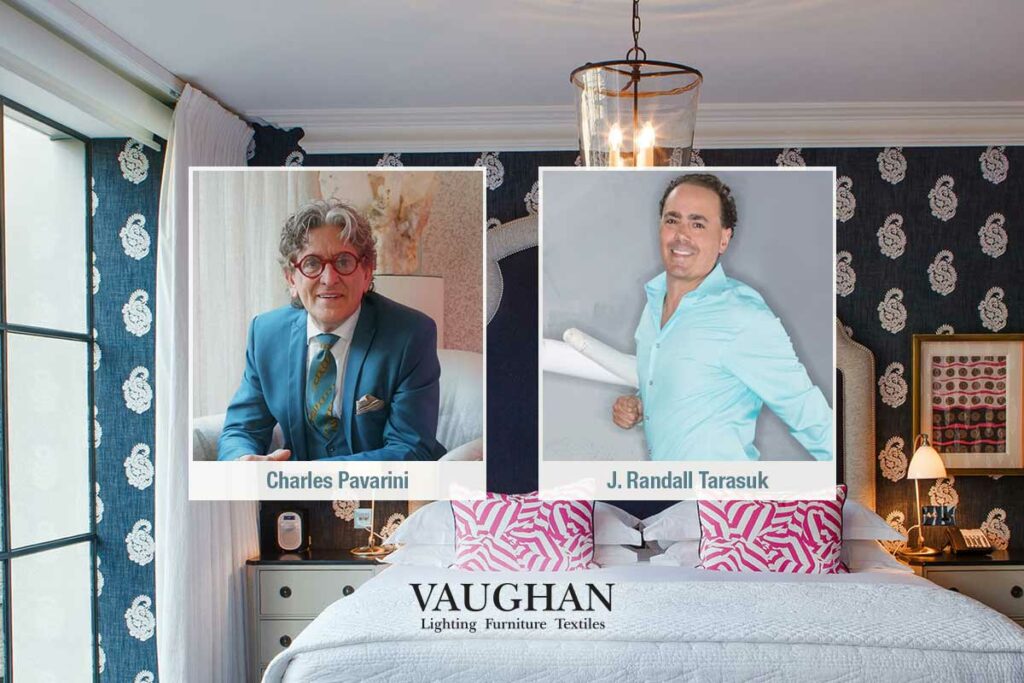 Suite 1511 – Wednesday Oct. 12 @ 2:30pm
Embrace the LED Lighting Revolution with Charles Pavarini III and Randall Tarasuk
Join us at Vaughan with Charles Pavarini III and J. Randall Tarasuk, of Pavarini Design, to celebrate their new book, Lighting Beyond Edison: Brilliant Residential Lighting Techniques in the Age of LEDs.
Interior designers and lighting experts Charles and Randall will be in conversation together on the subject of the creative use of LEDs as a new approach to lighting residential spaces – demystifying and embracing the LED revolution.
Following the presentation, have the chance to meet and greet with Charles and Randall and pre-order your signed copy of their book at the event.
Refreshments will be served.
Kindly RSVP: US-Sales@vaughandesigns.com
Fall 2022
Vaughan presents the Northington Collection, which offers a creative and inspiring mix of new and reimagined designs, in textiles, and both indoor and outdoor lighting.