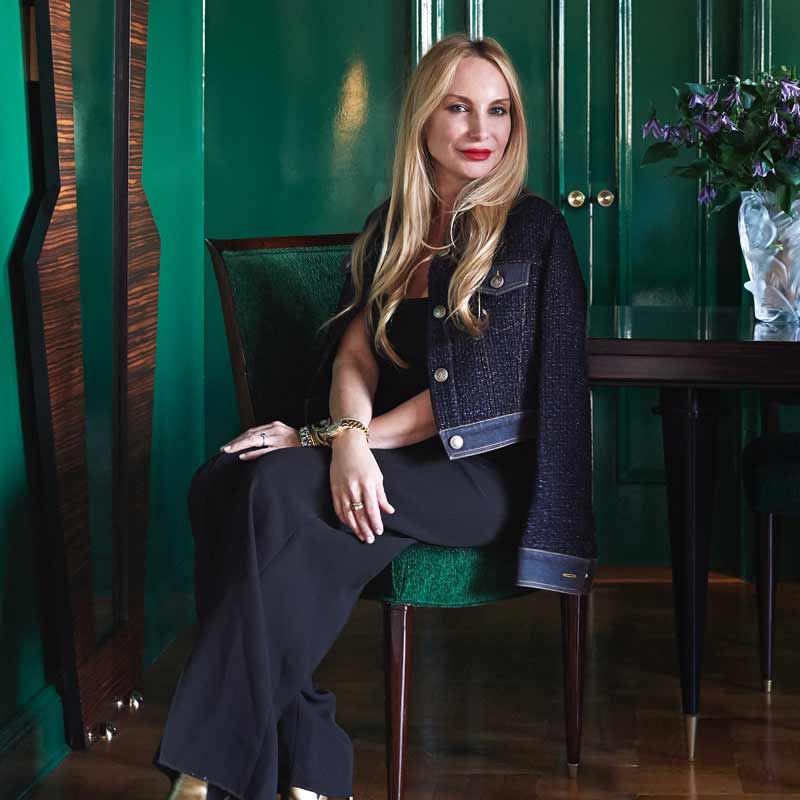 Nicole Fuller, founder and principle of Nicole Fuller Interiors, is an internationally acclaimed interior designer renowned for her artfully appointed, one of a kind residential and commercial spaces. A member of ELLE Decor magazine's coveted A-List and Luxe magazine's Gold List, Nicole's work is synonymous with sophisticated, nuanced luxury, where attention to detail, savoir faire, and a cultivated eye culminate in spaces that are as singular as her clients.
She believes in a holistic approach, and as such, her practice is a full service design firm, specializing in ground up building, interior architecture, and art advising. No detail is too small: Nicole is known for custom designing furniture, textiles, wall treatments — even scents– for spaces that are unequivocally bespoke. Moreover, she is nimble in her approach, conversant in a wide range of aesthetics and styles, and has an intuitive knack for discerning her client's visual needs. From serene neutrals and minimal silhouettes to bold patterns and ebullient color, Nicole has a chameleon like ability in creating distinctive, personal homes. Having grown up in a creative environment with an artist mother, Nicole finds sustenance in art; she has spent her career cultivating relationships with top tier artists, gallerists, and nascent talent. She has a keen understanding of the art market and exclusive access.
Nicole's nuanced understanding of design and art has made her a favorite among the creative class spanning from artists to fashion designers whom sh e has had as long – standing clients, including Usher, Gianvito Rossi, Steven Klein, and Cass Bird. While she works with many bold faced names, Nicole prizes discretion and has many clients for whom guarding privacy and anonymity is of the utmost importance. Nicole's residential projects span from coast to coast, major European cities and the rural English countryside, and her commercial spaces are as diverse. Recent and current projects include the Art District Hotel in Downtown Los Angeles, the Baccarat residences, The Bryant Park Hotel, and 54 Mac dougal, which she designed and oversaw from the ground up. Nicole continues to nurture her ongoing partnerships with brands such as Ann Sacks, The Rug Company, Fromental, Savoir Beds, and Dempsey & Carroll. Nicole Fuller Interiors is based in New York City, with a sister office in Los Angeles, and a satellite office in London, a city Nicole called home for many years. With a large team specializing in a number of fields, Nicole continues to retain personal relationships with her clients and complete creative oversight over every project she takes on.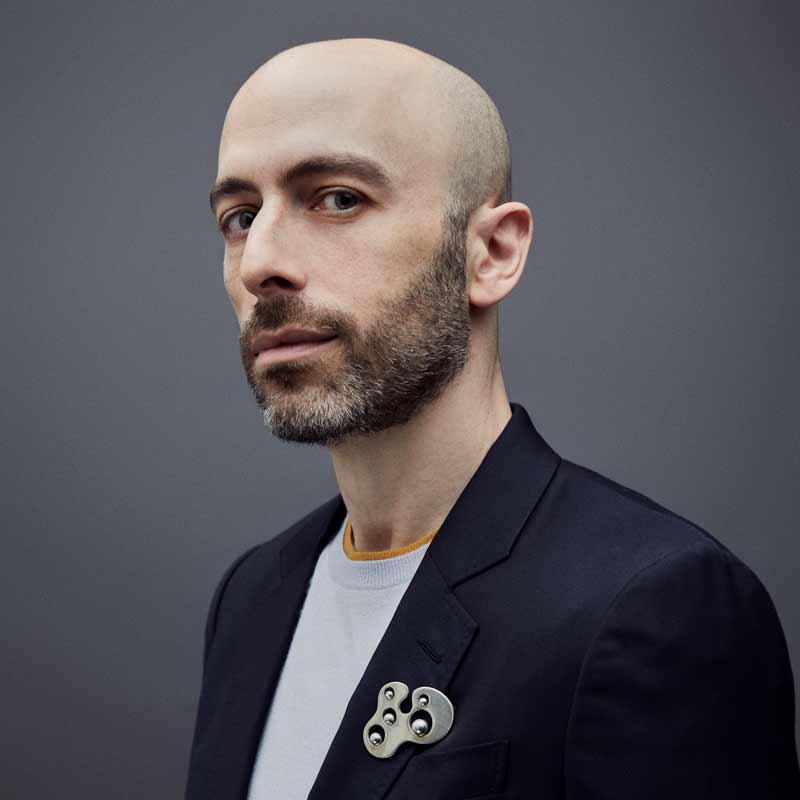 Dan Rubinstein is a writer, editor, and consultant based in New York specializing in design, interiors, architecture, art, and culture.
His podcast, "The Grand Tourist with Dan Rubinstein," recently launched its fifth season of weekly episodes. Guests on the program have included chefs Daniel Boulud and Francis Mallmann, architects Daniel Libeskind, Bjarke Ingels, and Annabelle Selldorf, designers Philippe Stark, Piero Lissoni, and Patricia Urquiola, artists Antony Gormley and David Salle, and collaborations with brands TEFAF and Fritz Hansen.
Prior to launching the podcast, Rubinstein was the Home & Design Director at Departures magazine, and was previously the Editor-in-Chief of the design magazine Surface. With more than 20 years of experience in media, he has contributed to a variety of publications, such as The New York Times, The Wall Street Journal, Air Mail, T Magazine, Architectural Digest, Town & Country, Galerie, PIN-UP, and L'Officiel.
His first book "This Is Not a House" was published by Rizzoli in 2015. Rubinstein was also a former editor in the interiors department of Condé Nast's House & Garden (2003–2006). As a freelance curator, he guest-organized "The Home Front: American Design Now" at the Museum of Arts and Design for three years, which culminated in a physical exhibition titled "After the Museum" in 2013. He has also served as a guest critic and lecturer at design schools such as Parsons, Syracuse University, and the Rhode Island School of Design.