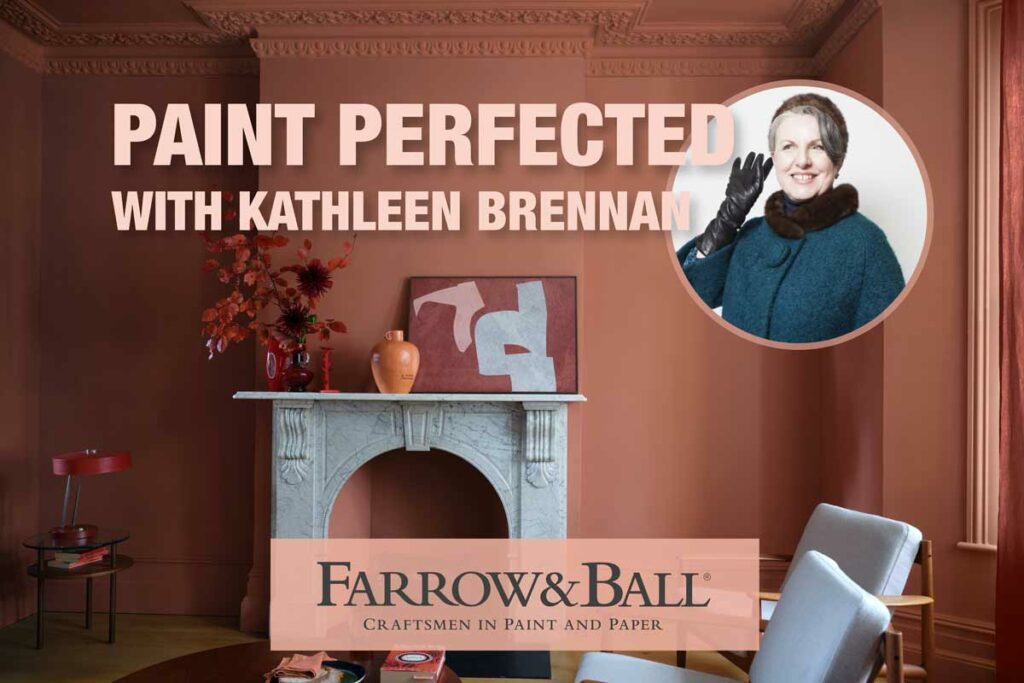 Suite 1519 – Wednesday May 10 @ 1pm – 3pm
Paint Perfected with Kathleen Brennan
Join Farrow & Ball Colour Consultant, Kathleen Brennan, as she presents all-new Dead Flat: multi-surface, ultra matte and impressively durable.
Introducing all-new Dead Flat — the revolutionary new paint finish from Farrow & Ball.
Meet the most matte finish from Farrow & Ball yet. The ultra-matte look makes colour even richer for the fullest expression of signature Farrow & Ball shades. Scrubbable and scuff resistant too, Dead Flat offers the ultimate aesthetic without compromise. Take this deeper, durable colour across walls, woodwork and metal for effortless colour drenching. Like all Farrow & Ball finishes, Dead Flat is water based and handcrafted in Dorset too. Quite simply, this is paint perfected.