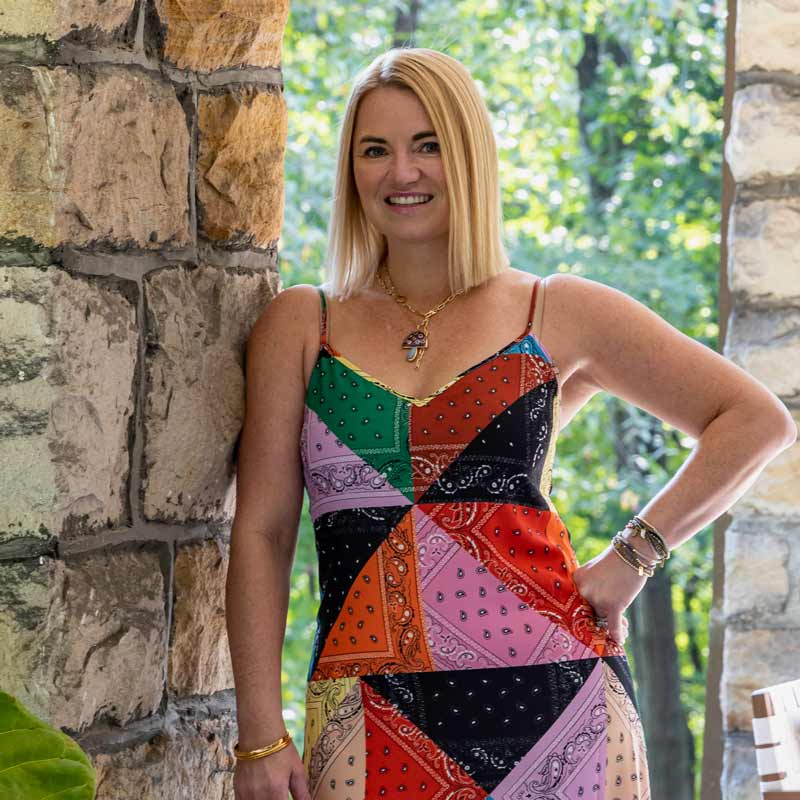 Although Betsy Wentz established her design firm and the Studio B showroom in 2011, its roots are over 40 years old. In 1977, Kay Wiegand, Betsy's mother, started a design business working from her home. Childhood served as on the job training, exposing Betsy to all of the things she's come to love and appreciate about design. 
After earning a Master's degree in counseling psychology and practicing for several years, Betsy made the decision to transition to interior design partnering with Kay in 2001.  A successful mother-daughter team was formed.
When a devastating electrical fire destroyed their family home and Kay retired soon after, Betsy forged ahead. In 2011, she rented office space in Sewickley, rebranded the company name to Betsy Wentz Interior Design, and her unique design showroom concept flourished.
Studio B purchased and renovated a building in 2016 adding a showroom space for furniture, rugs, and accessories.
Betsy now has clients throughout Pittsburgh, as well as, California, Chicago, Florida, Maine, Ohio, Canada, and London.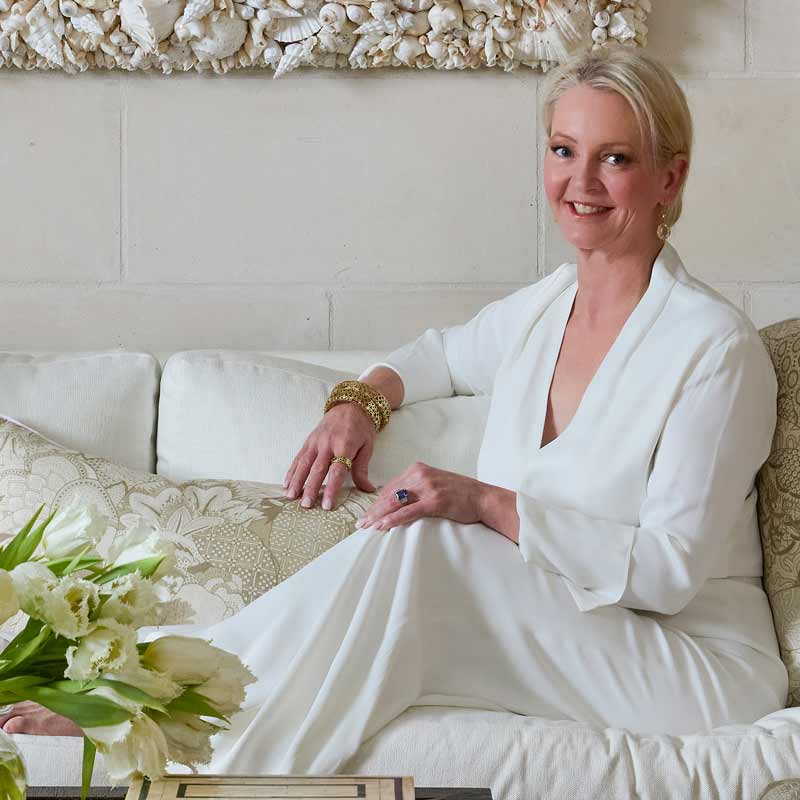 Danielle Rollins is a burgeoning all-American lifestyle brand created on Danielle's effortlessly elegant personal style and inherently great taste. As an internationally known tastemaker and trendsetter, interior and clothing designer, author and online influencer, she is recognized for Gracious Living and Stylish EntertainingTM.
Founder and creative director for Danielle Rollins Interiors her overriding joy is in providing inspiration for achieving beauty in everyday living, whether it is through home decorating or flawless entertaining. Licensed collaborations and lifestyle product collections are slated to come out in 2019 to coincide with the launch of a new book. Highly sought after among the design industry, Danielle has participated in collaborations with Brunschwig & Fils, de Gournay, Schumacher, Samuel & Sons, Sanderson, Zoffany, Fromental, Pierre Frey, Thibaut and many more of the top design houses in the industry as well as projects with Pottery Barn and Ballard Designs. Her contributions to charity showcases have included the Atlanta Homes & Lifestyles Home for the Holidays Designer Show House, Atlanta Symphony Orchestra Show House & Gardens, ADAC Behind the Windows, and many more.
Danielle Rollins, author of bestseller Soirée Entertaining with Style (Rizzoli), A Home for All Seasons (Rizzoli), and sought-out public speaker who has been featured on national and local television, radio, magazines, newspapers and digital media. She is an outspoken advocate of women's issues and women's rights, passionate female entrepreneur who believes in giving back, a proud mother of three young adult children, and she lives in Palm Beach, Florida.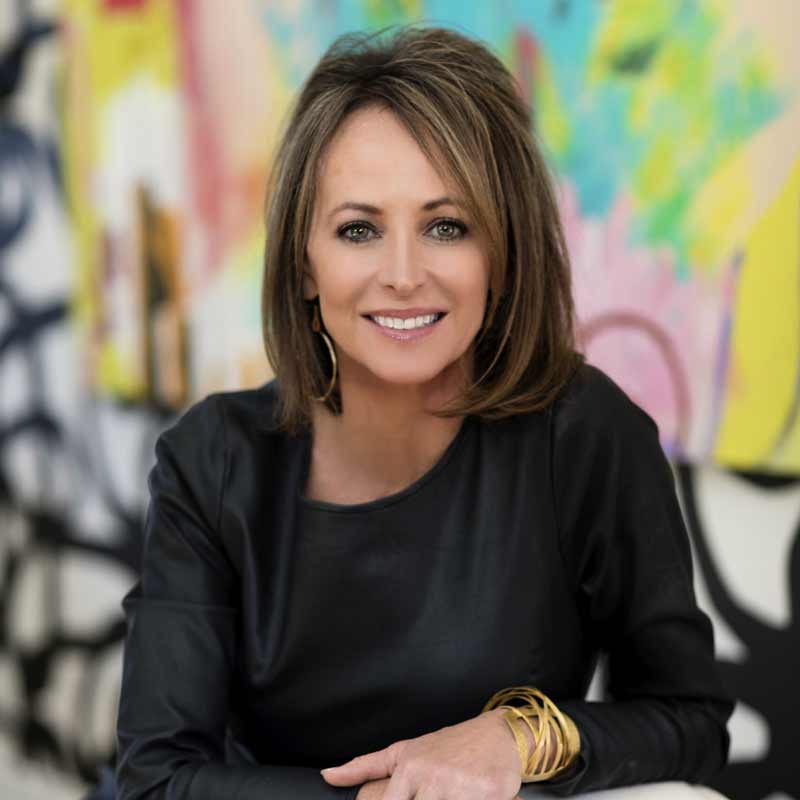 A long-standing favorite of the Southeast corridor, Janie Molster is known for interior design work that defies easy categorization. As a lover of the old, an interpreter of the new, combined with her deft hand at creating a signature mix, Janie's interiors are both captivating and welcoming. Her broad range of projects are frequently featured in design platforms including House Beautiful, Veranda, Traditional Home, The Wall Street Journal, and The Washington Post. In 2021 Janie was selected as a finalist in The Southeastern Designer of the Year sponsored by Veranda and ADAC. Janie Molster Designs was also showcased in the 2022 Kips Bay Decorator Show House in Palm Beach. And in the last consecutive three years, Janie has been a finalist in the prestigious Andrew Martin Awards as one of the top 100 designers in the world. Janie's successful first monograph House Dressing: Interiors for Colorful Living made its debut in September 2021 and is in its 3rd printing.
As a mother of five, Janie understands that good design must be intertwined with comfort and functional practicality. "I like to think my rooms inspire Southern graciousness, whatever the region. Inviting rooms should look like they've evolved naturally over time," she says, capturing her design sensibility. "I'm not guided by genre, period, or pedigree. I am guided by good."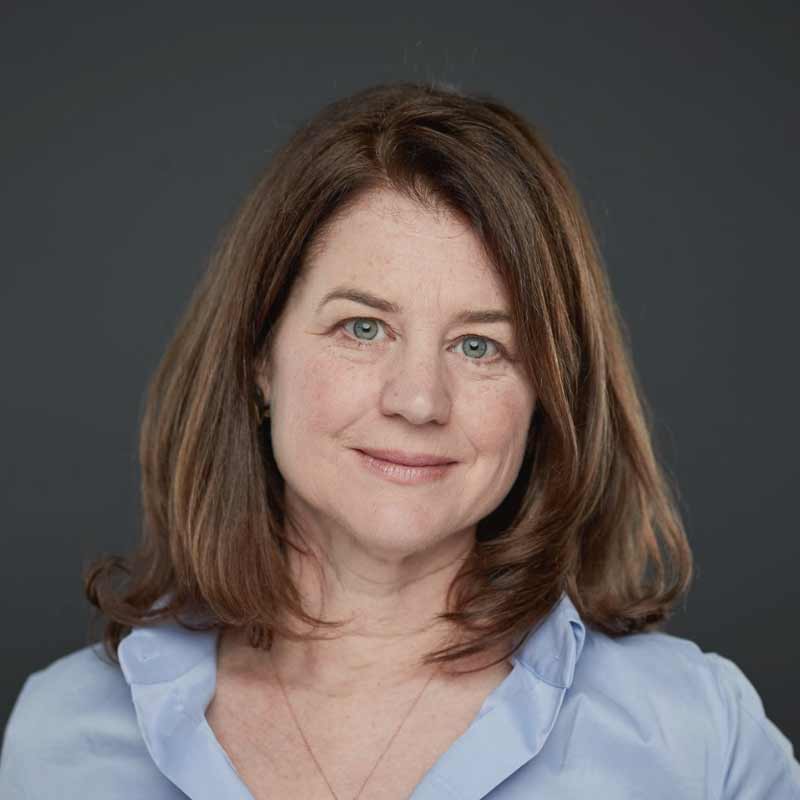 Leslie Banker, a native New Yorker, believes that a home, or any interior space, should make its inhabitants happy, healthy, and productive. On all her projects she starts with this point of view and works with clients to develop a plan for how their environment can support them in living their best lives.
Leslie  joined her mother's relaunched firm, Pamela Banker, Inc., in 1999. The firm—which was established in 1966—had been paused while Pamela assumed principal designer roles at McMillan in the 1980s and Parish Hadley in the 1990s. The newly launched firm continued until Pamela's death in 2013. Leslie then carried on the business; maintaining relationships with many clients who had been with the firm for generations.
Leslie is the co-author, with her late mother Pamela Banker, of The Pocket Decorator and The Pocket Renovator both published by Rizzoli. She is the author of the forth coming book Think Like a Decorator published by Rizzoli in Spring 2023.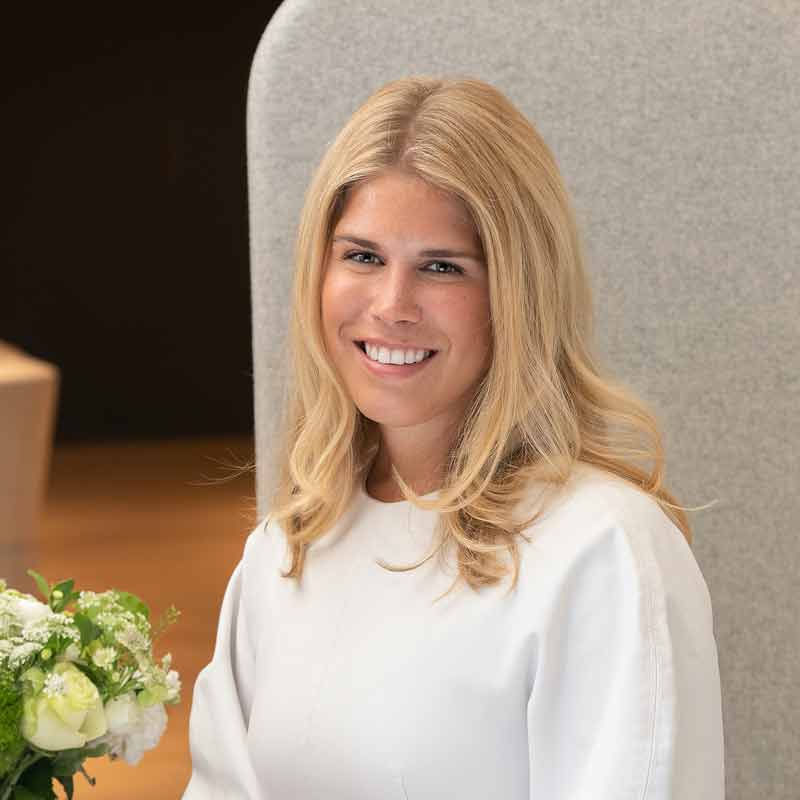 Kathryn Given, Style Director at Luxe Magazine.