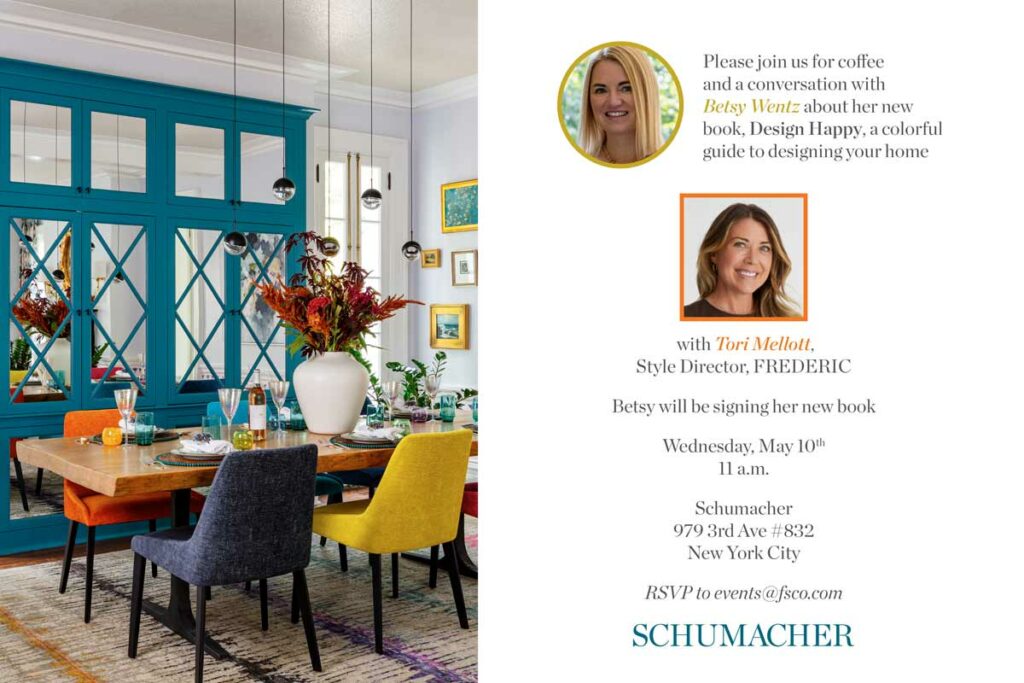 Suite 832 – Wednesday May 10 @ 11am
Coffee & Conversation with Betsy Wentz & Tori Mellott
Please join us for coffee and a conversation with Betsy Wentz and her new book, Design Happy, a colorful guide to designing your home with Tori Mellott, Style Director of FREDERIC. Betsy will be signing her new book after.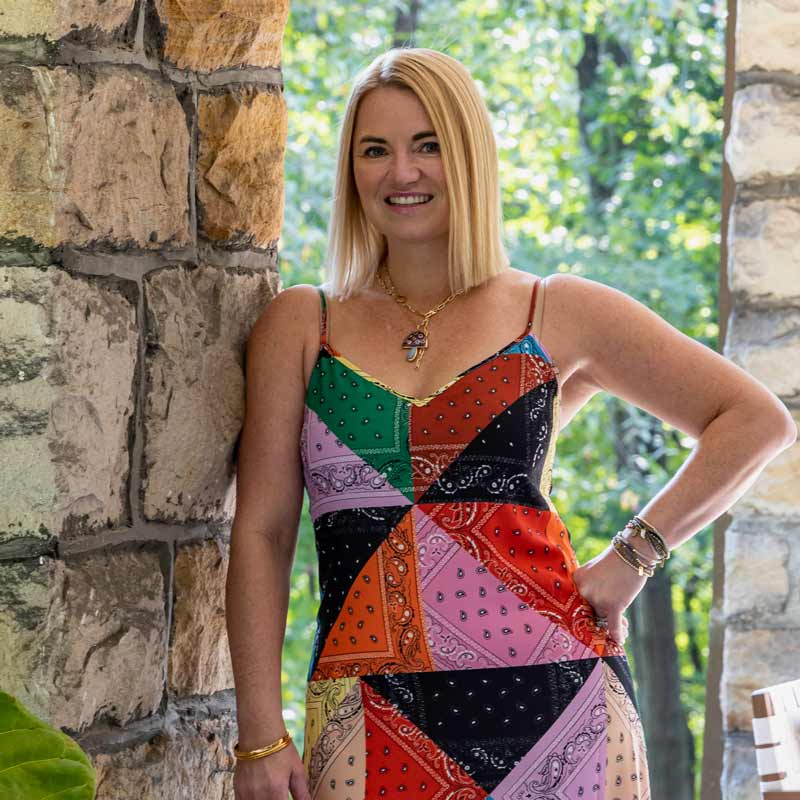 Although Betsy Wentz established her design firm and the Studio B showroom in 2011, its roots are over 40 years old. In 1977, Kay Wiegand, Betsy's mother, started a design business working from her home. Childhood served as on the job training, exposing Betsy to all of the things she's come to love and appreciate about design. 
After earning a Master's degree in counseling psychology and practicing for several years, Betsy made the decision to transition to interior design partnering with Kay in 2001.  A successful mother-daughter team was formed.
When a devastating electrical fire destroyed their family home and Kay retired soon after, Betsy forged ahead. In 2011, she rented office space in Sewickley, rebranded the company name to Betsy Wentz Interior Design, and her unique design showroom concept flourished.
Studio B purchased and renovated a building in 2016 adding a showroom space for furniture, rugs, and accessories.
Betsy now has clients throughout Pittsburgh, as well as, California, Chicago, Florida, Maine, Ohio, Canada, and London.