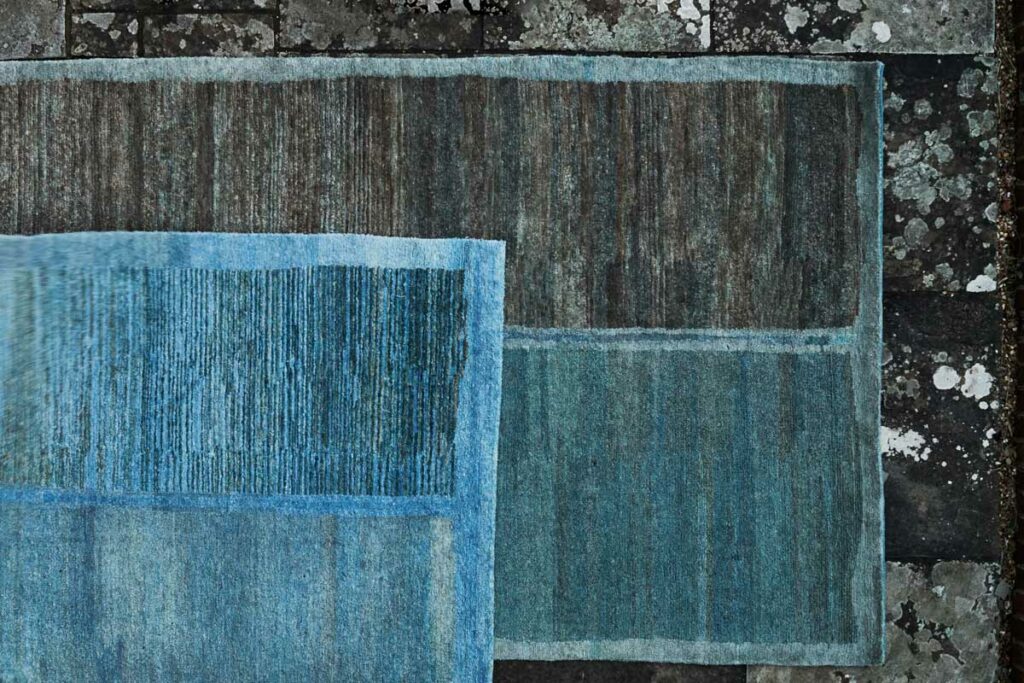 Suite 1109 – Wednesday May 10 @ 1pm
Meet the designer Harriet Maxwell Macdonald- a conversation about the OCHRE Wild rug collection.
The Ochre founders immersed themselves in the multi-layered process, learning how these masters marry happenstance with classical techniques and allow creativity to be the ultimate guide. Each Ochre Wild rug is unique, sustainably created and ultimately, intimately connected to our shared earth. The unpredictable process is intensely collaborative, with weavers working with dyers and spinners to achieve excellence. All Ochre Wild rugs are made entirely by hand, from the yarn making and dying, to the intricate weaving, and through to the finishing. We use the same rich variety of fibers and natural dyes for both our Indo-Tibetan and flat weave Dhurrie rugs.