The Secrets Behind the Marketing Success of Luxury Brands
Please join
Christopher Peacock
,
Melissa Galt
(business coach and marketing consultant),
Robert Passal
(NYC interior designer), and
Laura Bindloss
(Founder of Nylon Consulting, a PR and social media agency focused on design), for an insider's talk on marketing luxury brands. The panel discussion will be moderated by
Brittany Chevalier McIntyre
, Executive Editor at Luxe Interiors + Design. They will pull back the curtain on marketing to high-end consumers and discuss what it takes to reach the rich and famous – and keep them hooked.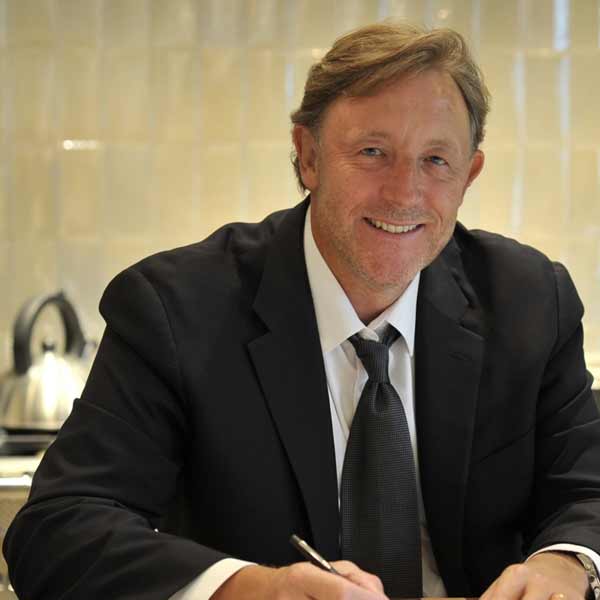 Christopher Peacock began his career in London during the early eighties, working at Terence Conran's furniture store in London. After accepting an offer to work in the US he traveled first to Boston Mass, where he worked as a designer at the Boston Design Center and then continued his career in New York City working as a kitchen designer at the Architects and Design building.
He launched Christopher Peacock Cabinetry in 1992, beginning with a single kitchen display inside a small store in Greenwich, CT. The vignette drew the attention of architects, designers and a discerning clientele.  The Christopher Peacock cabinetry brand soon proved its worth, quickly establishing itself as the paradigm of beautiful hand-crafted classic British cabinetry, but made to order in the USA. By owning and operating the showrooms and production facility the quality control and high standards were always under his control.
Since those early days many distinctive showrooms have been opened throughout the USA and Europe, with locations in Greenwich, Chicago, Boston, San Francisco, New York City, Short Hills, Dallas, Nashville, and in Cannes, Cote D'Azur, France as well as Jakarta, Indonesia.
The company philosophy has always been to produce handcrafted cabinetry of the highest quality, using the finest materials and offering an unparalleled level of professional service to its clientele. Unique in its approach to the marketplace, the company is driven by a youthful enthusiasm and a fervent desire to create the most beautiful and lasting products.  There is a dedicated partnership between the management, the design team, and the master carpenters and decorative artists who stake their reputations and take great pride in the brand.
Today, his company and brand is recognized as the ultimate in luxury cabinetry design and there are many hundreds of rooms of beautiful cabinetry gracing homes in the United States and internationally.  The classic understated elegance that has become the mark of his work has allowed the company some very special opportunities. Christopher has been invited to take part in the New York City Kips Bay Show House on eight occasions and has participated in the most prestigious designer show houses across the United States. He has appeared on national television and he has been featured in many of the national newspapers as well as having his work regularly published.  His portfolio of work includes numerous projects for many high profile clients, from the world of arts, sports, and business. Included in this list are nine rooms of cabinetry designed for President William Jefferson Clinton, and Secretary of State Hillary Clinton at their Chappaqua, NY private residence.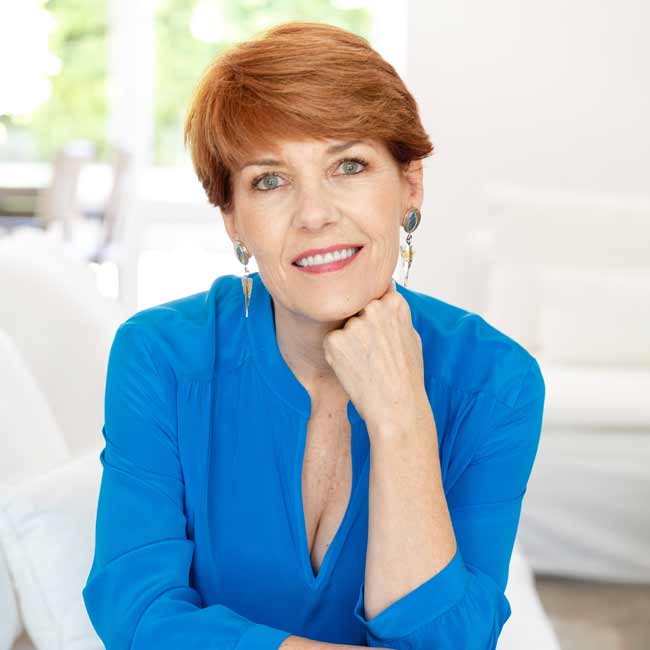 Melissa Galt is a business coach and marketing consultant to interior designers who want to earn more in less time with a lot less stress.
She works with designers, nationally and internationally, who want a highly profitable design practice with exclusive clients, exceptional income, and time and resources for an extraordinary life. As the successful CEO of her own residential practice for over 25 years, she knows first-hand the challenges designers face in today's fast-paced world. With a Bachelor of Science from Cornell in hospitality management, Melissa provides practical systems and processes to grow the business of design.
She coaches designers across the country and around the world with her online webinars and in-person events.
Melissa is the author of Marketing Luxury Design: Attracting Affluent Clients, a one-of-a-kind-guide to help interior designers identify, attract, and capture affluent clients for luxury interior design projects.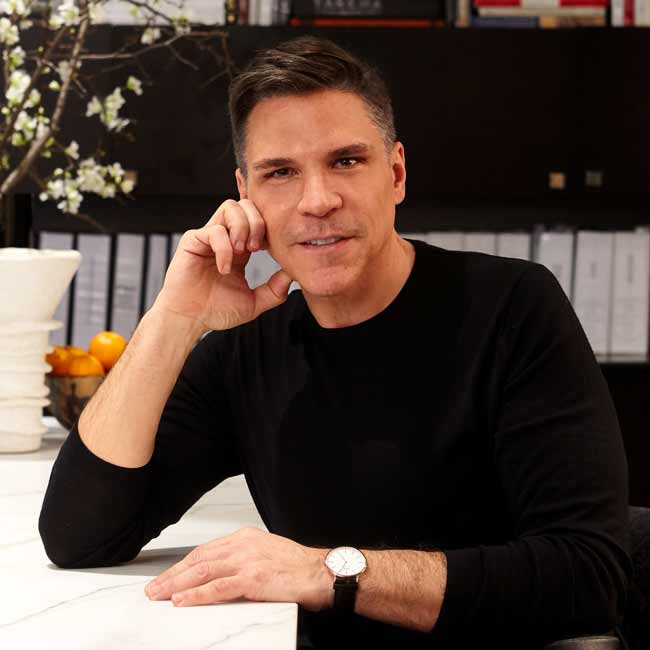 New York City Interior Designer Robert Passal is well-regarded for his luxurious, livable signature style and client-centered approach to design. His interest in people and how they want to live translates into a personal process of working with clientele. Robert brings out the best in his collaborators — from Fortune 500 CEOs to music industry execs, fashion magnates and professional athletes.
Renowned for his unerring eye, Robert balances fine art and antiques with custom contemporary pieces to create singular interiors. Each project reflects its owner's individuality, yet the edited tailoring of a classic, informed, and memorable designer is ever-present.
From residential to retail and commercial projects, interiors take a luxe view of modern, international life. Homes vary from a classic Manhattan apartment to an exotic villa in Portugal to a 20,000 square foot compound in Houston. Commercial projects are equally diverse, ranging from a modern restaurant for NYC's prestigious Core Club to an upscale fitness center in Greenwich, Connecticut and a menswear boutique for Christopher Korey in NYC.
Robert's work has been featured in Architectural Digest, House Beautiful, Traditional Home, Luxe, Cottages & Gardens, Lonny, and Elle Décor. He is the recipient of the coveted Innovation in Design (IDA) Award, Traditional Home's Top 20 Designer Award, House Beautiful's Rising Star Award, and was recently included in the international publication Best Interior Designers on the Planet.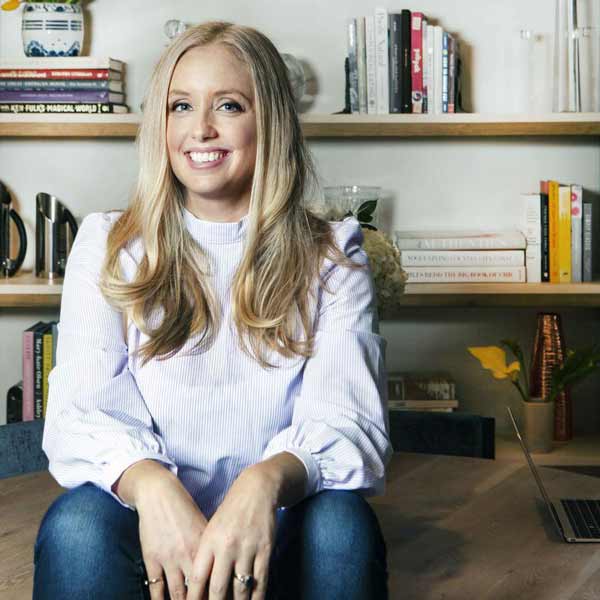 Laura Bindloss is the founder of a Nylon Consulting, a social media agency in the design industry and a YouTube based media brand.

As the founder of a communications firm, I am navigating the world of media and how people discover information – and how we can be shift our strategy based on that changing landscape. Our clients are industry leaders, heritage brands and start ups. We're obsessed with the future of discoverability, and where our clients can be found (in a newspaper, magazine, on a phone) is where we focus our efforts.

My media company Designer Home Tours is focused on showcasing the country's most beautiful spaces in video tours by the design professionals who did them. We are a YouTube first channel focused on giving an inside look at the work, creativity and problem solving that go into designing a home.