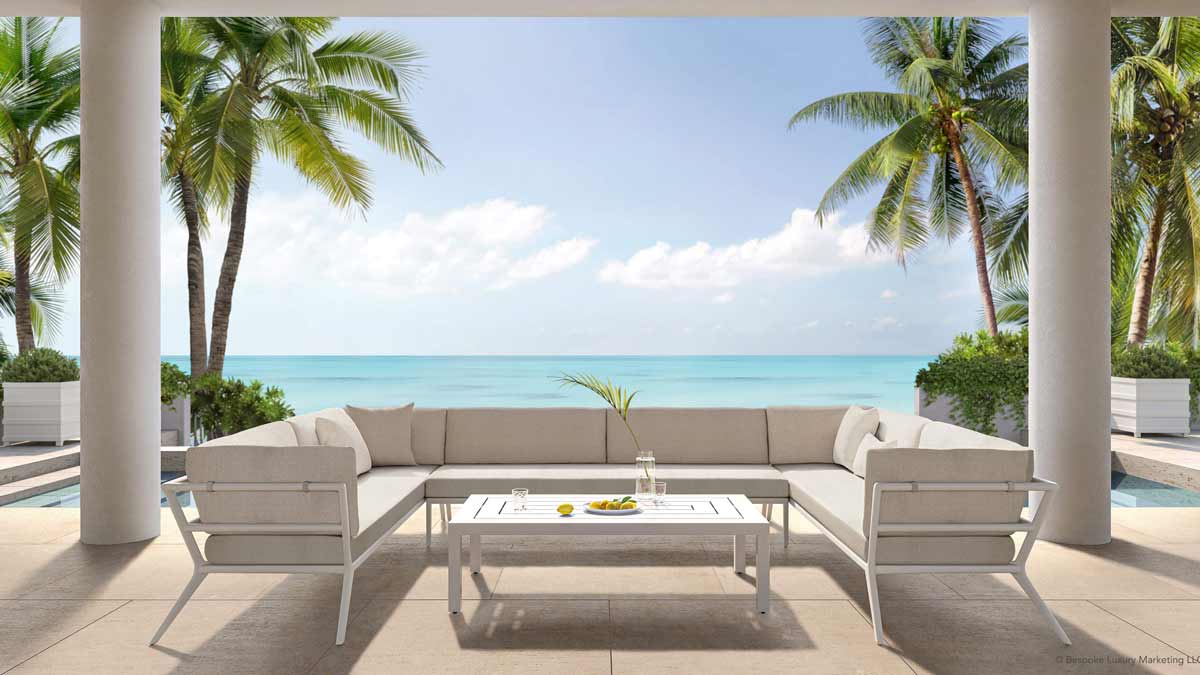 Open House – Suite Annex 111
Outdoor Furniture: Accessories, Dining, and Sectionals
McKinnon and Harris' Accessories make outdoor spaces as comfortable, stylish, and inviting as the inside of the home. Designed to withstand the elements, their outdoor accessories bring the luxury of cozy comfort and timeless style to the terrace, poolside, or anywhere you relax and unwind. Handcrafted in Italy, McKinnon and Harris Deck Blankets are sumptuously soft and incredibly cozy. The ultimate in outdoor performance luxury and comfort, the throw blankets' warmth extends precious family time on a breezy beach or chilly garden terrace. McKinnon and Harris Throw Pillows add lavish comfort and style outdoors, with limitless design possibilities. Whether constructed from Italian Yachting Performance Fabrics or custom fabrics of your choice, their skilled artisans hand craft each outdoor pillow to your specification, helping you create stunning and original visual statements that endure. 
Inspired by the 1958 Ole Wanscher dining chairs found in co-founder Will Massie's dining room, the Chesapeake Dining Chair features a synthetic woven rush seat made entirely with the outdoors in mind. Named for the Chesapeake Bay, the two-hundred-mile long estuary that carves the eastern landscape of Virginia, this chair pays homage to our environmental commitments and their impact on our surrounding waterways. As an alternative to the synthetic rush, an upholstered seat is now available in any of their Italian Yachting Performance Fabrics, Aqualeather, or Customer's Own Material. 
The deCamp Sectional Ensemble is a striking successor to McKinnon & Harris' groundbreaking first-to-market outdoor sectional and an extension to the modern deCamp collection. In harmony with 1930s Art Deco, midcentury design, and the latest contemporary looks, this modern classic is remarkably versatile in style and function. Rounded lines, dramatic angles, and intricate intersections are elegantly formed into a robust, yet airy frame, holding comfortable, high performance cushions.