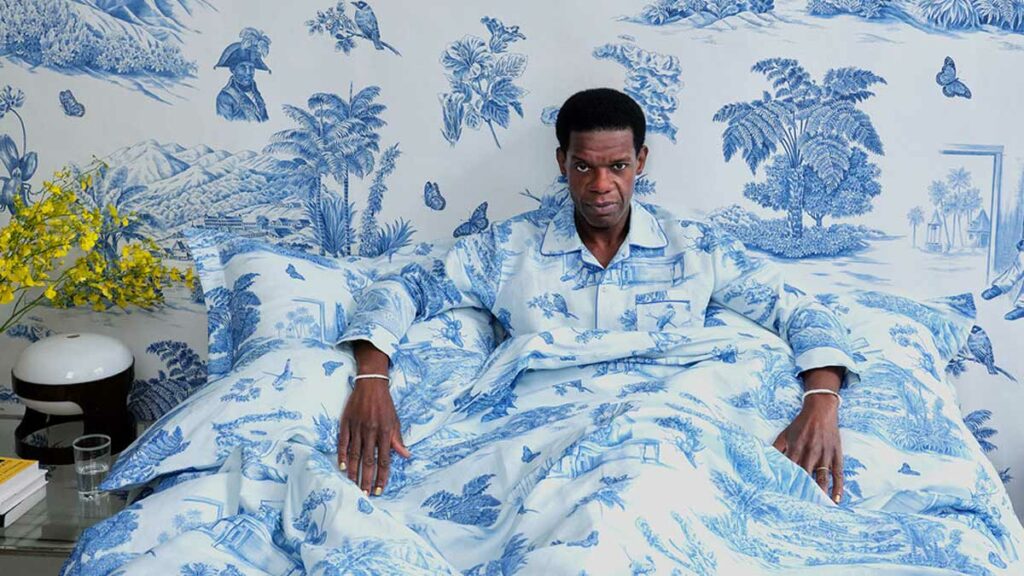 Let's Celebrate The New Victor Glemaud x Schumacher Collection
Cul-De-Sac, Glemaud's first fabric & wallcovering collection for Schumacher, marks a new and exciting direction for the designer. Please join us in the showroom to celebrate the collection with champagne and light bites.
Schumacher has always been tapped into the world of high fashion and deeply attuned to what's au courant. Our 1930 collaboration with couturier Paul Poiret paved the way for a succession of exciting fashion-inspired collections, including Cul-De-Sac, a gorgeous portfolio of fabrics, wallpapers and trims by Haitian-American designer Victor Glemaud. 
A versatile designer whose statement knitwear designs range from colorful and exuberant to pared-down and minimal, Victor Glemaud founded his eponymous fashion label in 2006. While he was a student at New York City's Fashion Institute of Technology, Glemaud was a design assistant to Patrick Robinson and later worked for Paco Rabanne and Tommy Hilfiger. Glemaud was a CFDA/ Vogue Fashion Fund finalist in 2017 and honored for his achievements by the Ambassador of Haiti to the United States. In 2021, he created a hugely successful line of affordable, inclusive apparel and accessories for Target and launched IN THE BLK, a global network for Black creatives to unify, build solidarity and economic independence.